THE LOTUS FEAST: Why Luxury Bento of Yu Lei in Okada Manila is a Piece of Heaven on Earth
The Lotus flower is a one-of-a-kind symbol of grace and beauty. It inspired a lot of cultures and traditions across the world and is known as a symbol of rebirth, awakening, and most of all, enlightenment.
This is what Yu Lei in Okada, Manila is known for. The Premium Dining restaurant is known for seeking the purest, finest form in mastering their culinary craft and enriching their repertoire through time.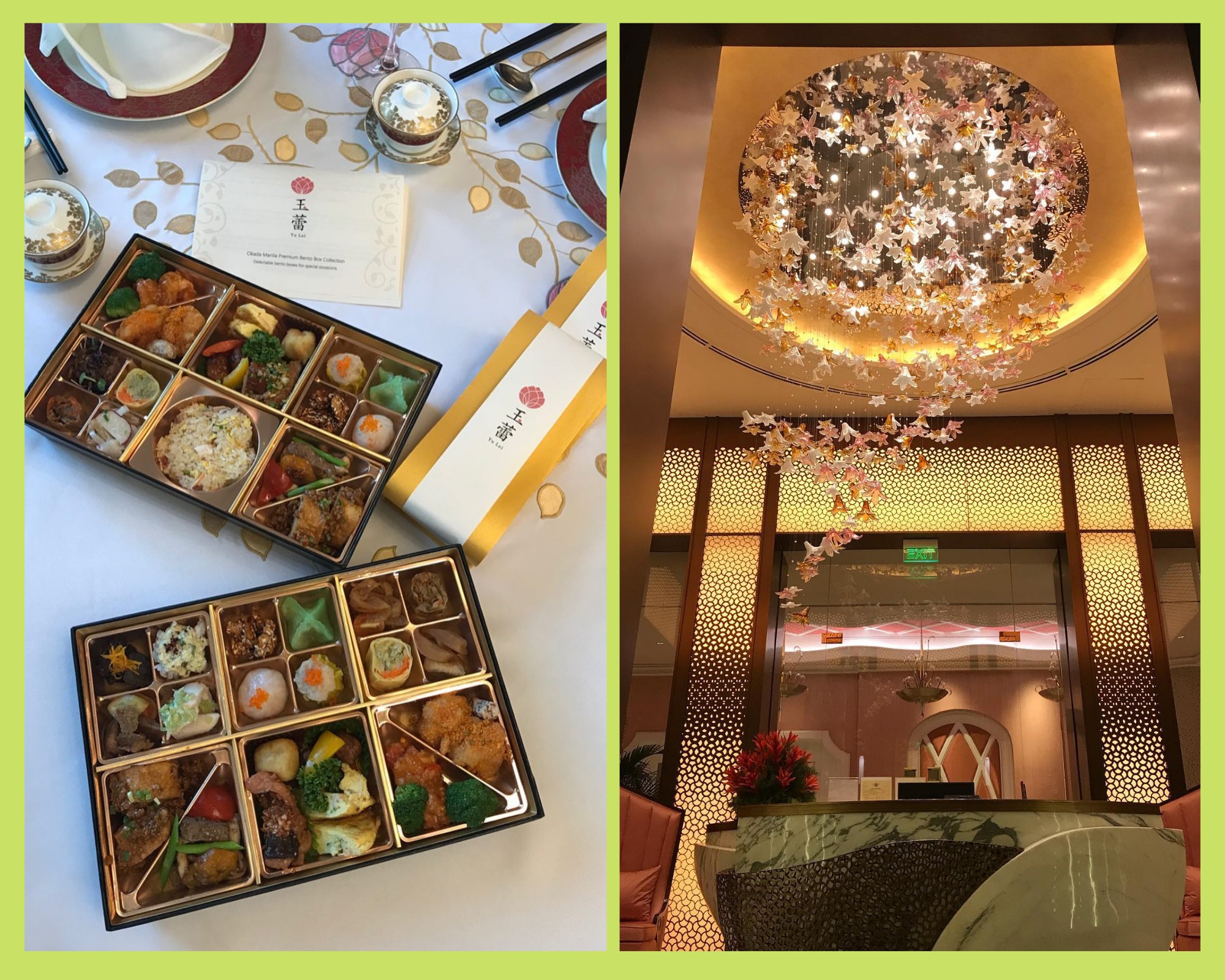 Yu Lei's Lotus chandeliers and luxury bento
Earlier this month, the Philippine Primer got the privileged to be invited and have an exclusive lunch to experience Yu Lei's newest, beautiful creation: the Luxury Bento.
THE LOTUS FEAST 
Yu Lei's lounge area
As we entered Yu Lei's lounge area, we received a warm welcome from its people. Everyone was amazed at how intricate the design of chandeliers; a captivating art piece that shines from above.
Yu Lei's wonderful staff greeted us with a smile and shared that though Yu Lei is from Hong Kong, the design in the Philippines is completely unique and different. However, one thing remains the same: the Lotus signature.
Yu Lei's main area
The color concept is different but they used some elements coming from Hong Kong, like for example, the chandeliers.
Meanwhile, the light from the chandelier complements well with the wine cellar which is made of clear glass walls. You can instantly see the beauty of each wine and you'll be obsessed with how organized it is, especially if you're an absolute wine connoisseur.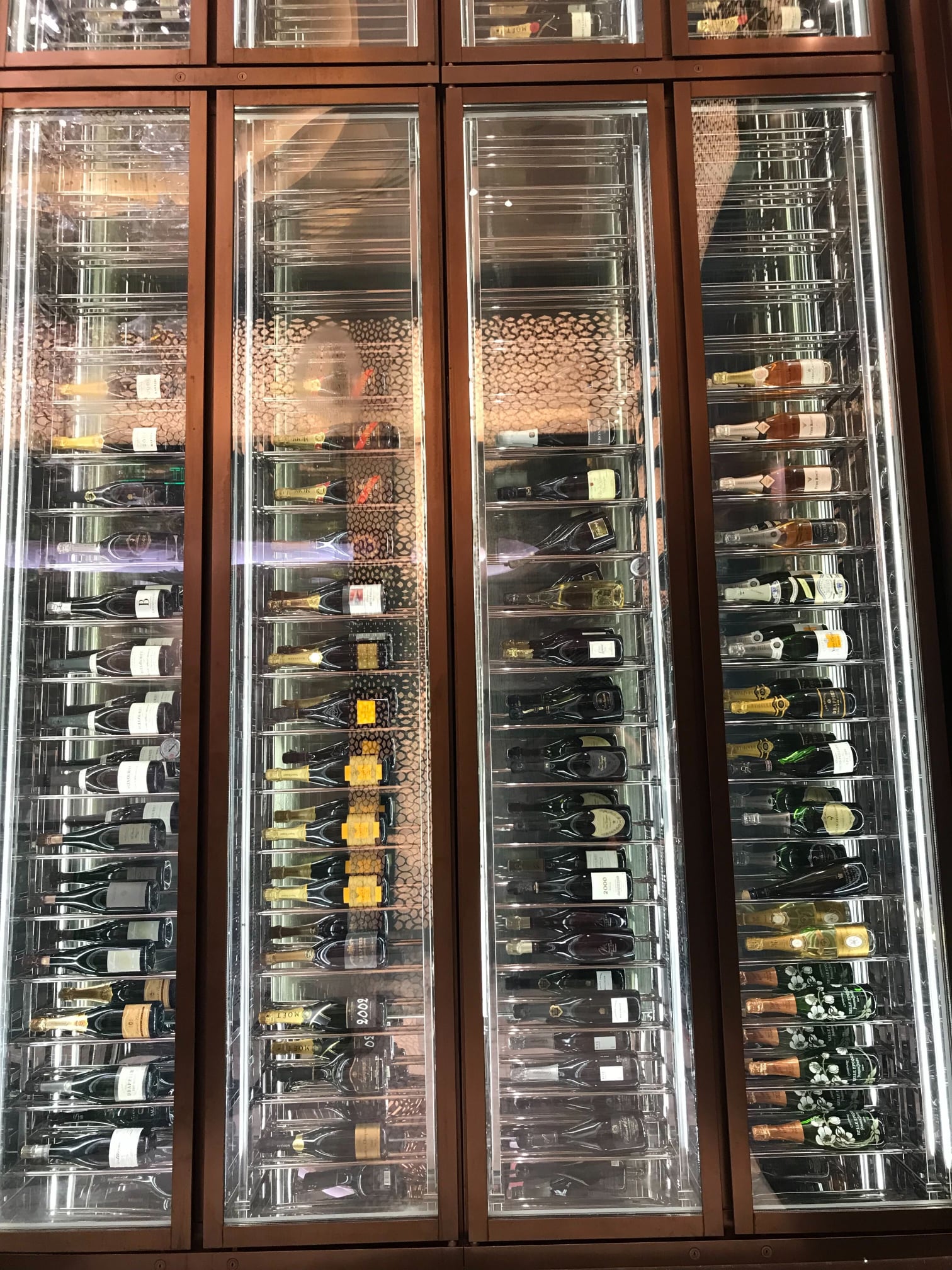 The Wine Cellar  
Yu Lei makes sure that the wine is served at the very best quality. The selection of wines are sourced globally and are selected with utmost care to complement the delicate flavors of Yu Lei's dishes.
GRACE AND BEAUTY
As we toured around Yu Lei, Donna Patricia Manio, the Media Relations and ESG Manager of Okada Manila described Yu Lei as the home of grace and beauty.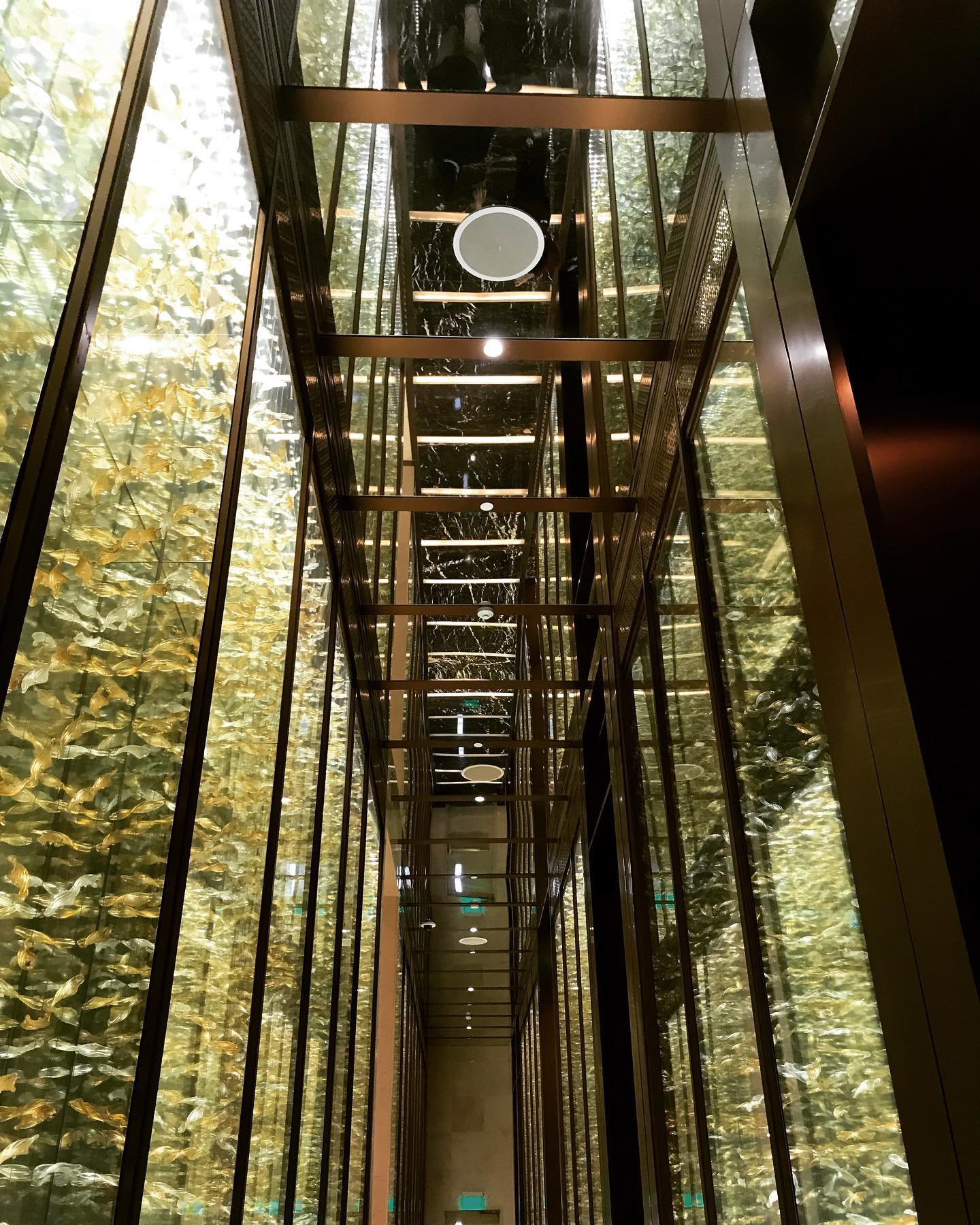 Floating Petals  
"The design of Yu Lei is very feminine. A lot of photoshoots for fashion have been done here. For example, we have a partnership with Rustan's. They brought designer clothes and they did a shoot with a Miss Universe finalist," she said.
Also, because Yu Lei is a restaurant inside an integrated resort, it caters to VIP guests and discerning food aficionados.
Yu Lei's fine dining table
Another design that displays the prowess and opulence of the place is the floating petals. According to them, the art pieces are from the Czech Republic and it's made approximately of 14,000 petal glass that serves as a wall design.
Like walking down the aisle, it creates an illusion of petals being thrown at you after the wedding ceremony which is beautiful and elegant.
THE LUXURY BENTO 
But beyond Yu Lei's undeniable beauty, the most luxurious thing you can have is the takeaway experience. Chef Mikiya Imagawa, a Michelin star chef of Yu Lei, serves one of the most exquisite bento in the country.
Chef Mikiya Imagawa/IMAGE from Okada Manila
With over 35 years of impeccable experience specializing in Shanghai cuisine, every dish is a mindful creation. He creates dishes with unique techniques and talent, constantly striving to make them tastier. Before gracing Okada Manila's Yu Lei, he was the head chef of Yu Lei in Hong Kong in 2011.  
Chef's Hors-d'oeuvre Selection and the Premium Chinese Bento 
Normally, flavors can get muted when food gets cold. But Yu Lei's Chef Imagawa uses special techniques that make the dishes fresh and delicious whether it's consumed hot or cold.
Currently, you have two luxury bento to choose from. First, the Premium Chinese Bento which is Php 2,500. It has 4 types of starters, dim sum, fried rice, and over 5 varieties of main dishes.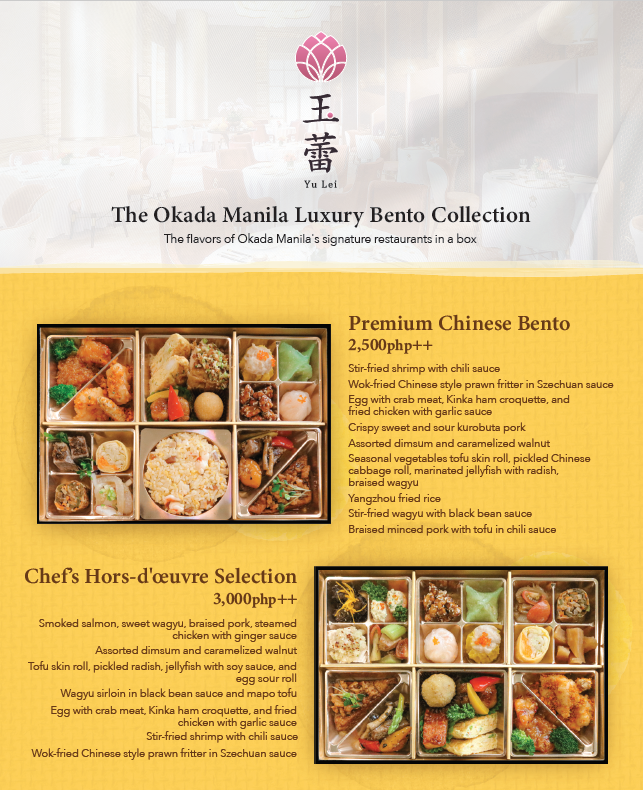 IMAGE from Okada Manila
While the second is Chef's Hors-d'oeuvre Selection that costs Php 3,000. It has 8 kinds of starters, dim sum, and 6 or 7 varieties of main dishes, the Chef's Hors-d'oeuvre Selection is a box that is meant to be shared.
The Okada Manila Luxury Bento Collection is mindfully curated to serve a feast in a box.
 ***
Same-day orders will be considered upon consultation. Advance orders must be placed at least 1 day before the pick-up date and time. Menu items may change depending on the season and availability of ingredients. Bento sets from Yu Lei are available daily except during Mondays.
***
GENERAL INFORMATION             
Address: New Seaside Dr, Entertainment City, Parañaque, 1701 Metro Manila
Contact Information: 02-8555-5799
Restaurant Business Hours:  (Tue to Sun) 5:00 p.m – 11:00 p.m. 
Email: restaurantreservation@okadamanila.com
Website: https://www.okadamanila.com/dining/yu-lei
Facebook:  Okada Manila
Instagram: okadamanila
---
 Written and Photo by Cedie Salido
Restaurant Menu
You can scroll the image left and right.