A PLACE TO CALL HOME: Why Prologue is the Perfect Spot for Your Next Get-together
Every ending marks a new beginning is a statement that many people live by. It's a declaration and reassurance that no matter what ending you'll have, there's always a new beginning waiting for you. This is true especially when the COVID-19 pandemic took over the world.  Everyone—rich or poor—is affected and countless businesses closed up shops for good. Prologue was no exception…
Today, owner Alyanna Uy and executive chef Chef Hiroyuki Meno is sharing with us their story: painful endings and new beginnings under the new normal.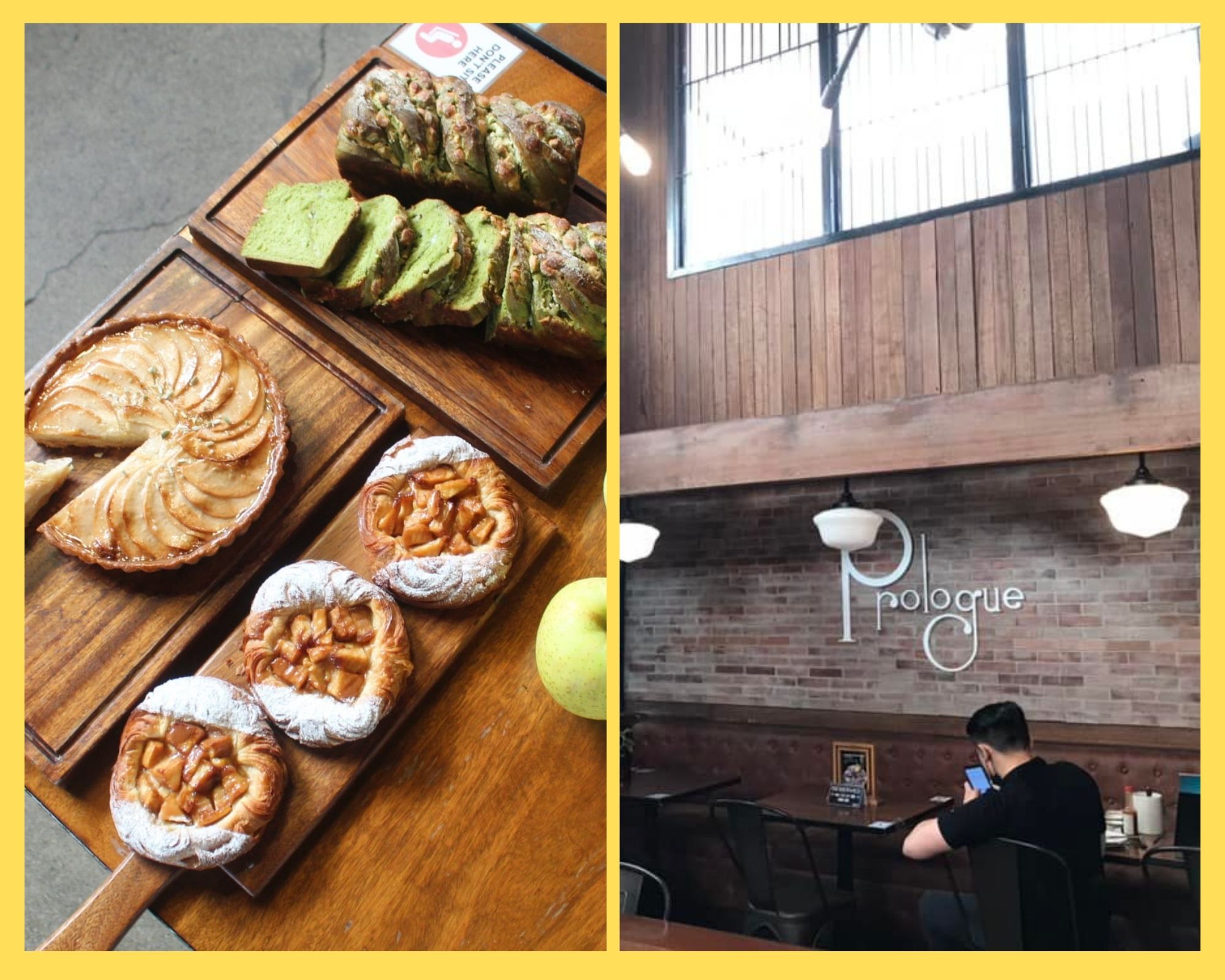 FROM EPILOGUE TO PROLOGUE
It all started in 2017 when Epilogue, a fine dining restaurant at S'Maison, graced the luxurious hotel of Conrad Manila and captivated diners with its superb French and Italian dishes. "Before Prologue, we have another restaurant and it's called Epilogue. Epilogue is more like a fine dining place, more like an upscale and bistro restaurant-style," Uy explained.
But like other struggling restaurateurs during the height of the pandemic, they were forced to close Epilogue down.
Prologue's interior and furniture will remind you of European pubs
From Epilogue to Prologue, the focus shifted by embracing change and embarking on a new journey.
In 2019, Prologue opened its restaurant at Sct. Gandia St in Tomas Morato, Quezon City. Compared to Epilogue, Prologue focuses on casual dining where everyone can relax and be casual.
"Epilogue is the end, right? The Prologue is more casual. So our concept here was to take it to the beginning. Everything is made here from scratch," Uy said.
With its bright interiors accentuated by brick walls and wooden furniture, Prologue will remind you of modern rustic restaurants scattered around the metro. Which, creates a relaxing ambiance where people can chill and vibe.
EVERYTHING FROM SCRATCH
While waiting for their food, customers can pass time  by watching Prologue's talented team of chefs work their magic in the open kitchen, turning a handful of ingredients into edible works of art.
"We have a saying that it takes you back to like the comfort of your home. Where we first learn how to eat and bring you back from the very beginning. Like home, you start everything from scratch," Uy said.
Also read: Prologue in Quezon City: A Cozy and Playful French-Asian Dining Destination
Minibar
Uy described Prologue as a neighborhood kitchen where everyone is welcome. Homie, casual, and of course gives you comfort food that will remind you of home.
"So like everything here is made from scratch. All of our loaves of bread are made in-house, coffee is roasted here, our pasta, our sauces even the mayonnaise are made from scratch," Uy said.
Also read: Busy at Work? Prologue in Tomas Morato will Deliver Your Favorites to Your Doorstep

Chef Hiroyuki Meno/IMAGE from Philippine Primer
Uy proudly shared that food is made from the heart. With the help of their executive chef, Hiroyuki Meno, every single dish is expertly prepared for the diners.
"Chef Meno has traveled the world. He actually brings in all of his experiences here [in Prologue]. So our menu is like the travel thing of the pool. Prior to here, he was in Indonesia. He knows French cuisines. He also incorporated some Filipino dishes on the menu," she said.
Open Kitchen
Uy described that Prologue's menu is centered not only with the home as we know it but home in every part of the world where everyone can seek comfort and joy on the table.
"The whole menu is really Chef Meno. He came up with every single thing on the menu. It is really a reflection of his experiences. He's super well-traveled. I think he can just transform any ingredients into something special," she said.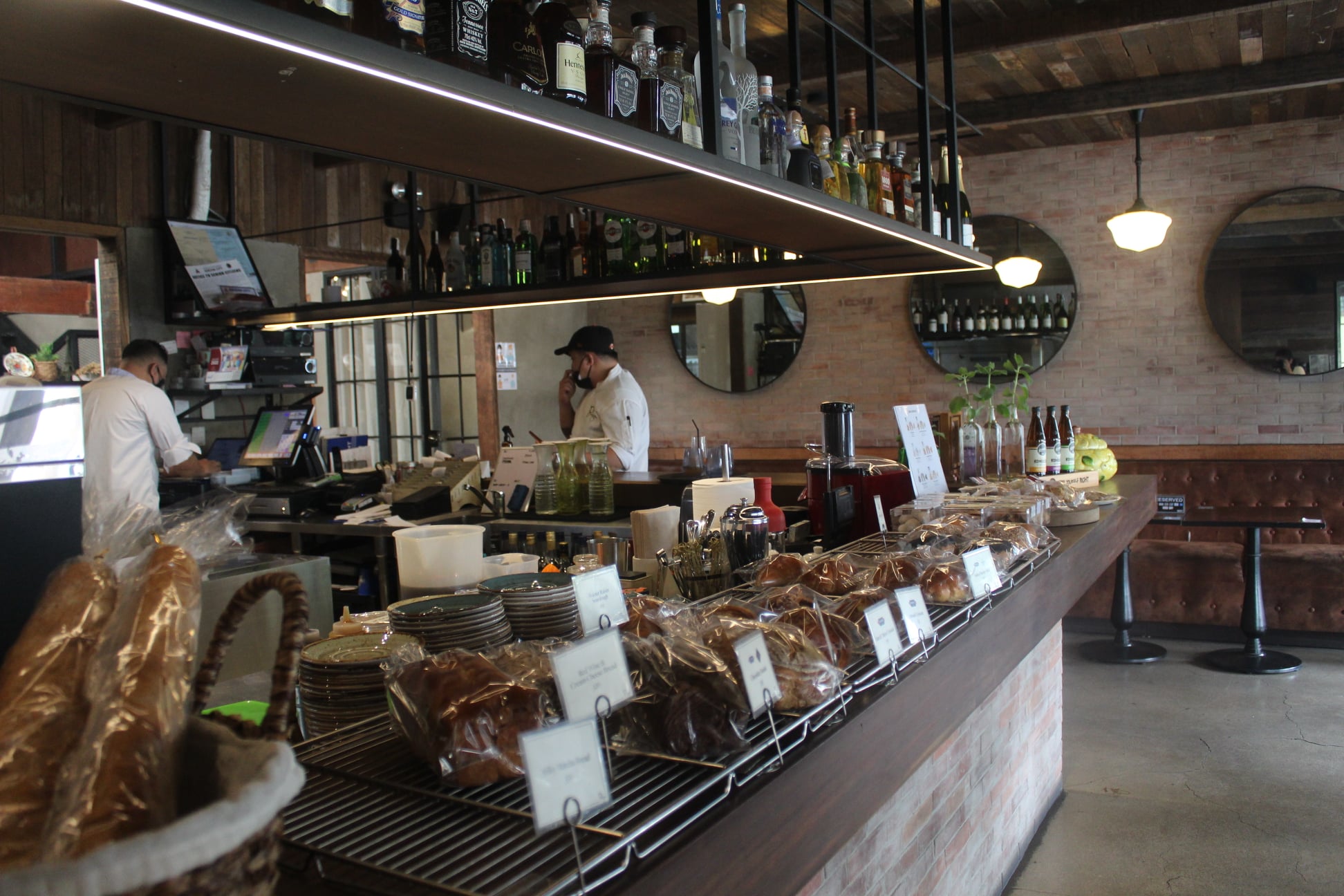 Prologue's freshly baked bread
Although Prologue offers classic dishes such as pasta, Uy shared that many of their offerings are varied and equally delicious.
"For the regular menu, it's still important to come up (with dishes) where people can easily enjoy. Yet still something unique. But it's varied enough that everybody can try something new. We have regular customers here every time but they explore and change their order from time to time," she added.
QUALITY AT ITS FINEST
Uy also emphasized that aside from having a renowned Chef, Prologue is known to provide only the best and quality ingredients.
"They can be assured that it's quality. Actually, a lot of food here, if you think about it, it's quite simple. Like the pasta but also of the quality of the ingredients. If the ingredients are good, you don't have to put anything so much on it. We don't use any MSG in here, he (Chef Meno) hates MSG. Everything (here) is from scratch. They make their own chicken broth and even vegetable broth, they make their own. It's way cleaner (to eat), actually. Everything is so flavorful. It all starts with the ingredients," Uy said.
Special made Apple Tart, Matcha Bread, Apple Danish
Meanwhile, Prologue's wide variety of drinks range from your trusty cup of joe to fine, imported wines. Uy explained that Chef Meno is hands-on when it comes to such things, even boasting that the chef roasts the beans himself and only chooses the best of wines.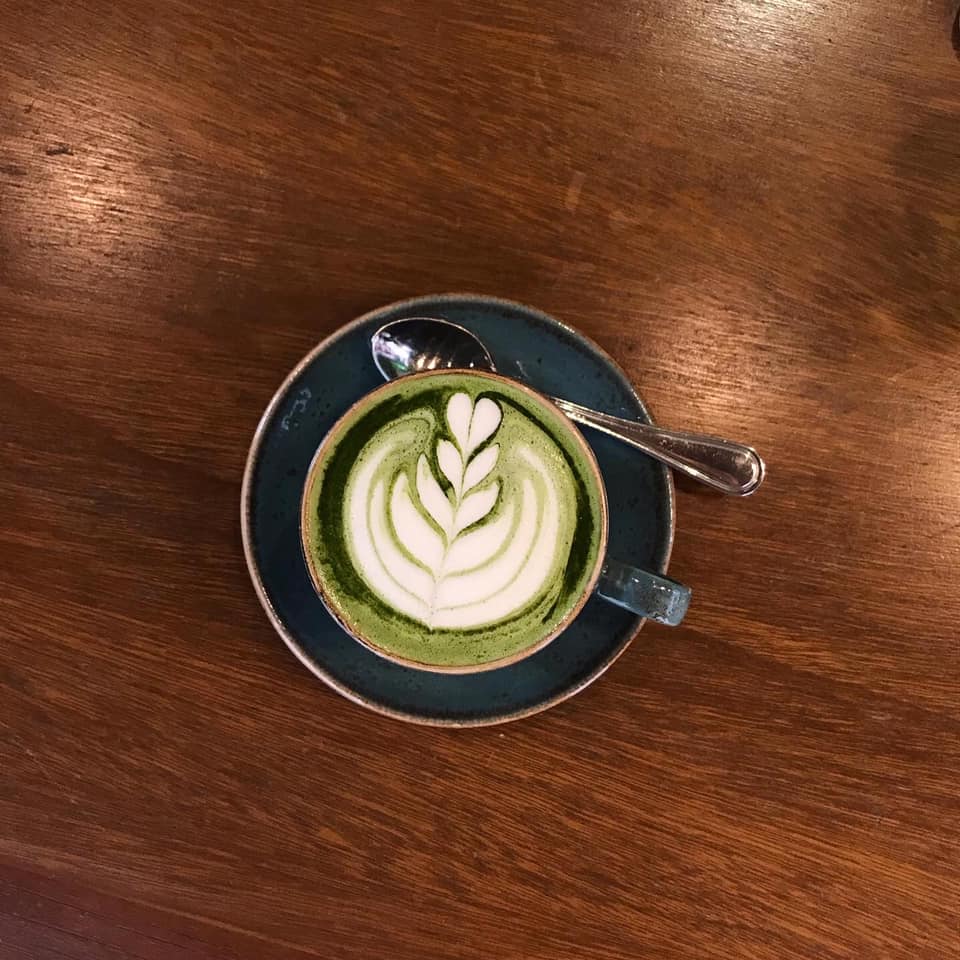 Matcha Latte
"So actually for wines, our wines aren't typical wines you can find in other restaurants. He's quite picky with wines. It has to be a good value. For the coffee, he roasts it himself. In fact, our house blend is called Hiro Blend (named after him). He wanted to come up with coffee that is good for the restaurant," she said.
PANDEMIC BLUES
As Prologue keeps moving forward to serve great food, Uy remembered the days when the pandemic struck.
"Prologue continued, I guess because it's more casual, more homie, and then also the area, it residential. I think maybe it was after one-two week (of lockdown) and we started first with taking bread orders for take out. That time it was only pre-order and we have to bake twice in a week. Then eventually we started offering frozen items," Uy said.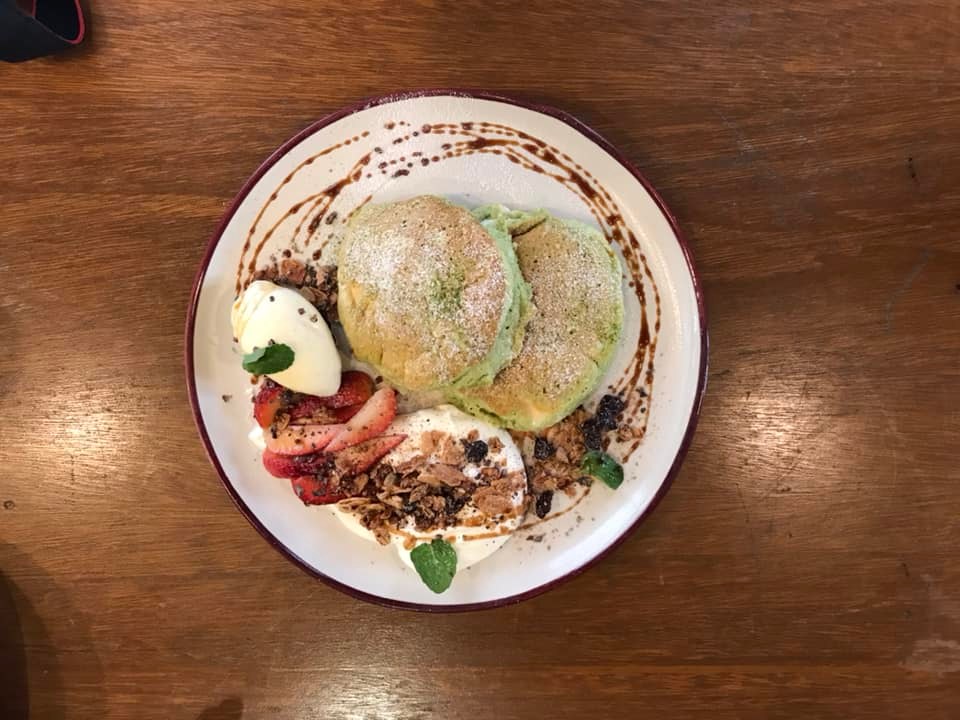 Matcha Pancake  
Uy said that their best-sellers frozen products can now be enjoyed at the comfort of your own home. However, the team was a bit worried at first whether or not the taste would be changed if served at home. To their surprise, many of their customers loved it.
Hokkaido Scallop & Shrimp Risotto with Bisque Sauce, Parmesan Cheese, and Fried Basil 
"It was carried on until now. People are still ordering. They often order bread, our kinds of bacon, our tapas. From there, we kept adding frozen products on our menu," she added.
Owner Alyanna Uy
Uy also revealed that Prologue team is working on another project. She said that hopefully, many people will experience the love of comfort food that they offer soon, a place to call home.

---
Photos and text by Cedie Salido
Store Information
87 Sct. Gandia St, Diliman, Quezon City
02-8692-2013
11 a.m. to 3 p.m. and 5 p.m. to 10 p.m.
Restaurant Menu
You can scroll the image left and right.