Job Position For: Writer
Company
We're hiring | Writer Position
MAKATI
₱ 12,000-15,000
Min 1 year (1-4 Yrs Experienced Employee)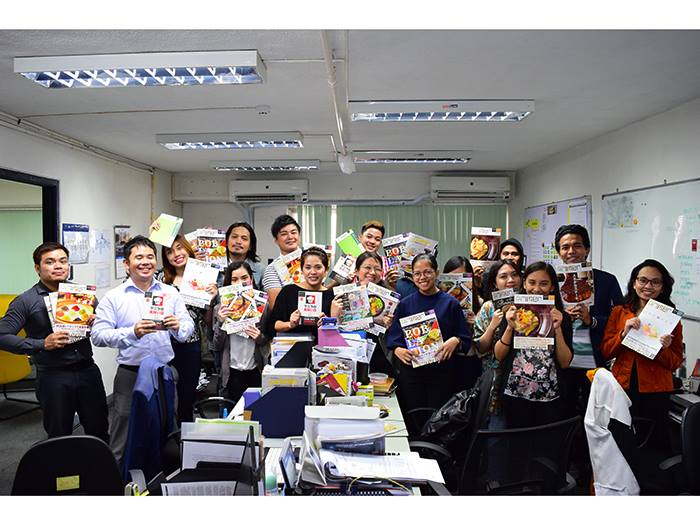 Responsibilities:
• Your main task would be to write articles for the English website and/or English Magazine.
• Translate, prepare or proofread back articles, proposal letters, copy, letter of intent and others.
• Write original contents for special projects.

• Gathering of information about what's new and what's hot in the Philippines that can be featured in the Eng web/magazine; including interesting things and places, newly opened restaurants/existing clients' businesses, and upcoming Events.
• Set up appointments to visit pre-selected feature clients/places/restaurants.
• Attend events or meetings related to the English website.
• Submit finished/revised/proofread outputs (articles)/ads to the Eng web/magazine Moderator on a daily basis.
• Assist in the planning and coordinating the travel feature of English and/or Japanese Magazine.
• Conduct extensive research on a particular category when necessary.
• Join in the travel feature when necessary.
• Cover events of clients and make write-ups within the same day.
Requirements:
• A Bachelor's degree in Mass Communication, Journalism or those with a creative writing background is sufficient for the position.
• Knowledge of and/or experience in writing for lifestyle, food, spa and business industry a plus including interviewing source for attribution.
• With excellent comprehension and oral & written communication skills.
• With experience in handling media partnership and/or covering events.
• Strong writing, grammar, editing, and proofreading skills.

• Can manage and prioritize multiple projects and tasks within the constraint of time.

• Applicant must be willing to work in Makati City.

• Full-time position/(s) is available.

• Newly graduates with good writing background are also welcome to apply.

Contact Person: Aileen Trinidad
Please Send Your Resume to: