Zennya App: Professional Therapists with Just a Tap Away
You can now book the nearest available professional therapist to provide you with world-class health and wellness services right to your doorstep through the Zennya App!
Also read: AIDE App: Digital Clinic Under Your Fingertips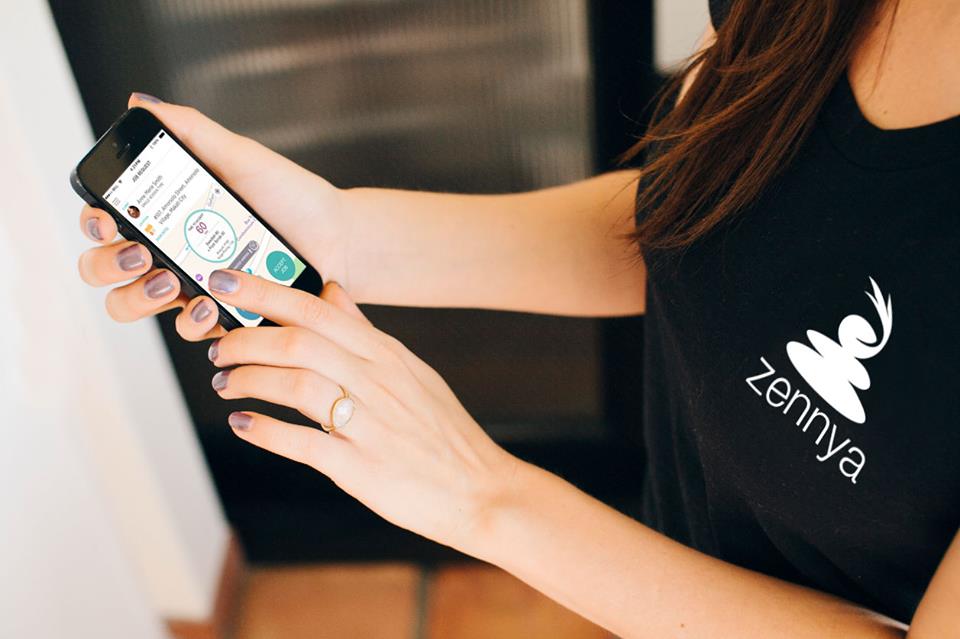 IMAGE Zennya official Facebook page
The Zennya app provides optimal services like Swedish aromatherapy, shiatsu, Swedish therapeutic, Thai foot massage, foot scrub, and medical massages such as office syndrome therapy. They also cater to grooming care such as pedicure, manicure, nail polishing, and possibly more options to come.
All services provided are ensured of top-notch quality–the therapists are well-trained and are aligned with international standards in customer care. The products and tools, which include organic oils, balms, and medical grade sterilized equipment to be used, are also highly reliable.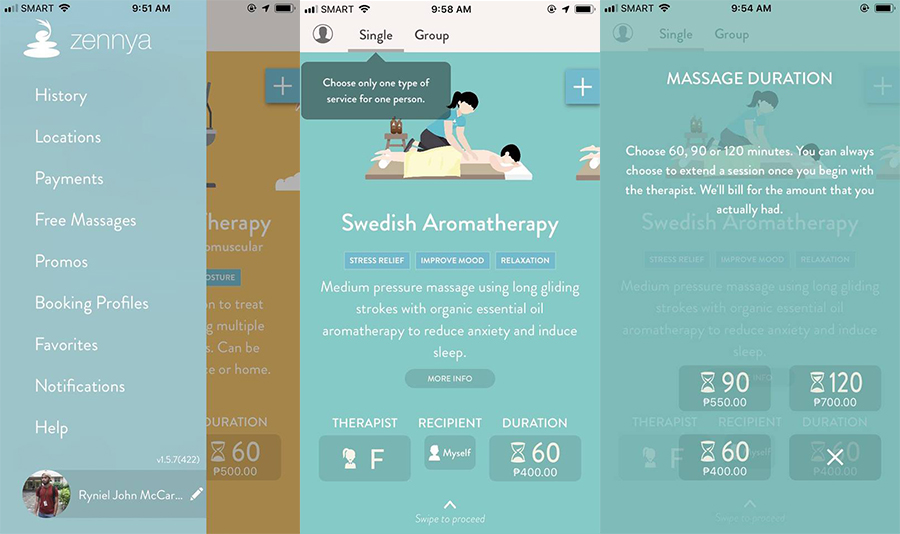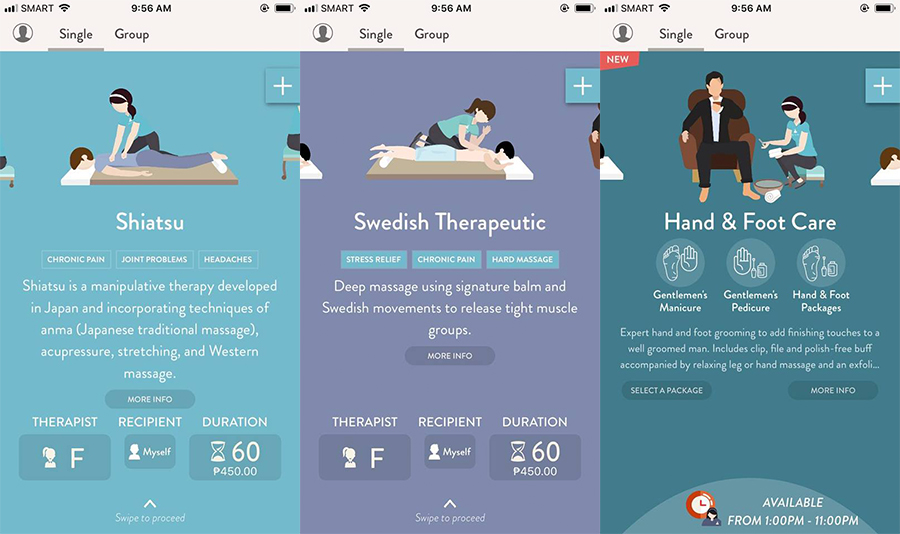 If you are confused about choosing the kind of therapy that you need, every choice provided in the app has highly detailed information regarding each service. The information includes the primary benefits that the person will experience upon choosing a specific service, such as improving mood, easing chronic pains, relaxation, reduced stress, among others.
Meanwhile, recommend frequency will indicate how often you need a massage, while product pairing will show the specific items to be used. The app also shows therapy risks and types of strokes.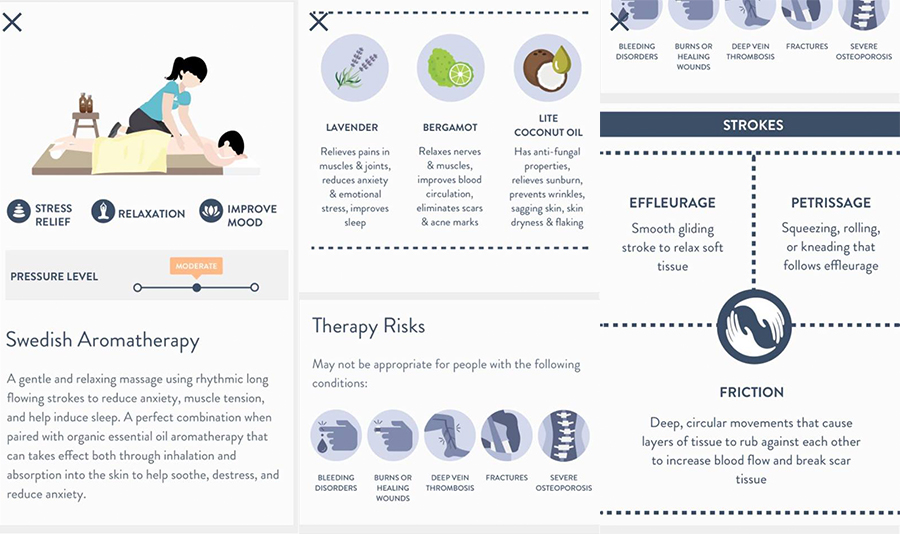 Prior to booking, aside from the type of services that you want, you are provided with a selection of massage duration and therapist preference.
The massage duration lets you choose from 60, 90 to 120 minutes, and services can be extended upon request. The therapist preference lets you choose the gender of your service provider. A customer may also choose additional services within a limited time slot.
After booking through the Zennya App, it usually takes about 30 minutes before the therapist arrives. You can book for either solo or group, even for someone else!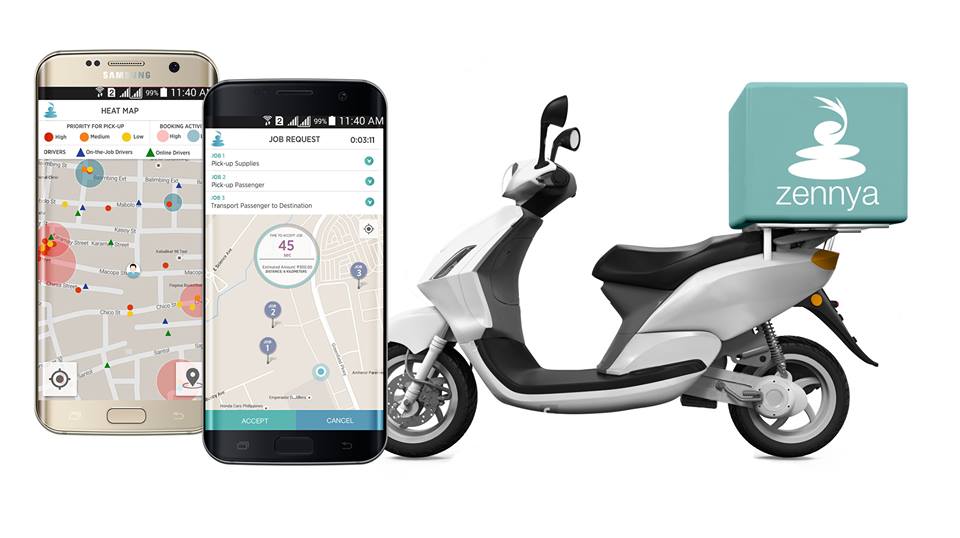 IMAGE Zennya official Facebook page
Zennya comes with a group of drivers to bring the professional therapists and the premium products within several minutes.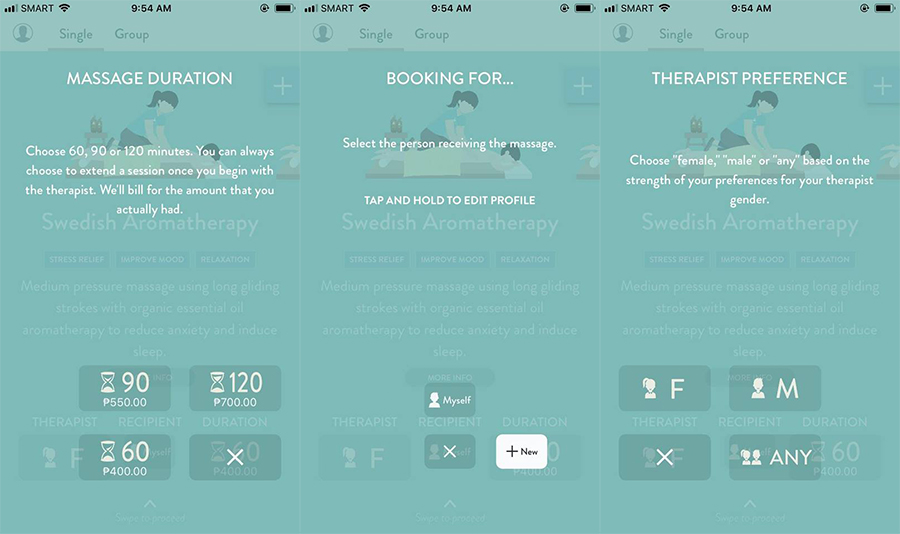 Special features include the booking preference, which lets the user save the details of their favorite therapists for future appointments. They can also provide an assessment of your health information.
Further, credits are given whenever you invite or send your referral code to a friend, giving you a discount for your next treatment. The app also enables payment through PayPal, credit and debit cards if it happens that you don't have cash with you.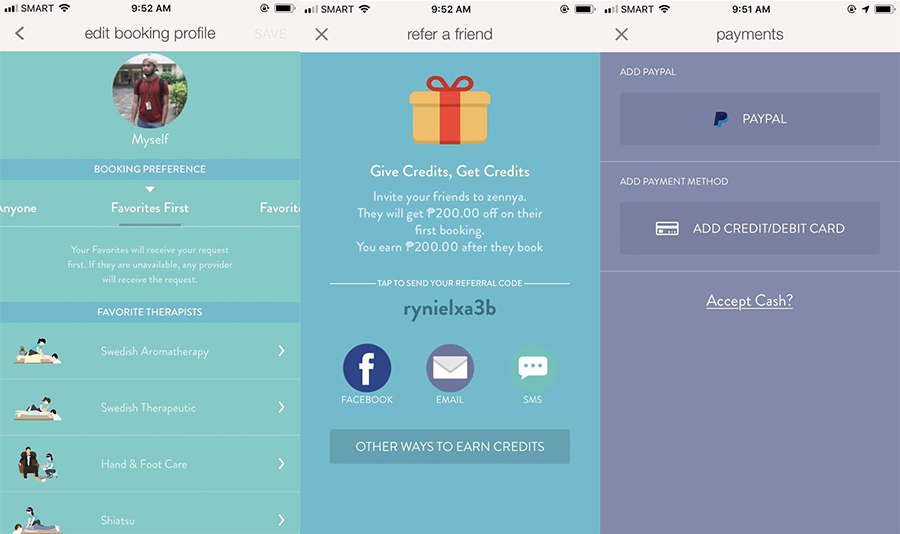 Also read: Cashalo App: Unlocking Financial Access for All Filipinos
Regarding refund and cancellation policies, if it happens that you already booked a therapist and it has been accepted, you'll be charged with a fee that costs around Php 100. Fees may cost higher on customers who has a record of frequent cancellation bookings.
Meanwhile, some users can be charged with a fee on cancelled services, provided that the therapy has already started. You may also contact Zennya if the policies occurred in the transaction do not seem justified.
Zennya currently caters to Makati, BGC, Pasig, Quezon City, Mandaluyong, San Juan, Taguig, Manila, Pasay, and Paranaque only. They usually open their services at 1 p.m. and closes at 1 a.m. New locations may open every week.
Zennya app is available on Google Play and Itunes App Store.
For more information, announcements, bookings and inquiries, you may message them on their official Facebook page, or visit their website at www.zennya.com.