Your fast and reliable diesel service: San-Esu Japan
Founded in 1976 in Osaka, Japan, San-Esu Industry Co. Ltd., is an established company which is known for engine rebuilding.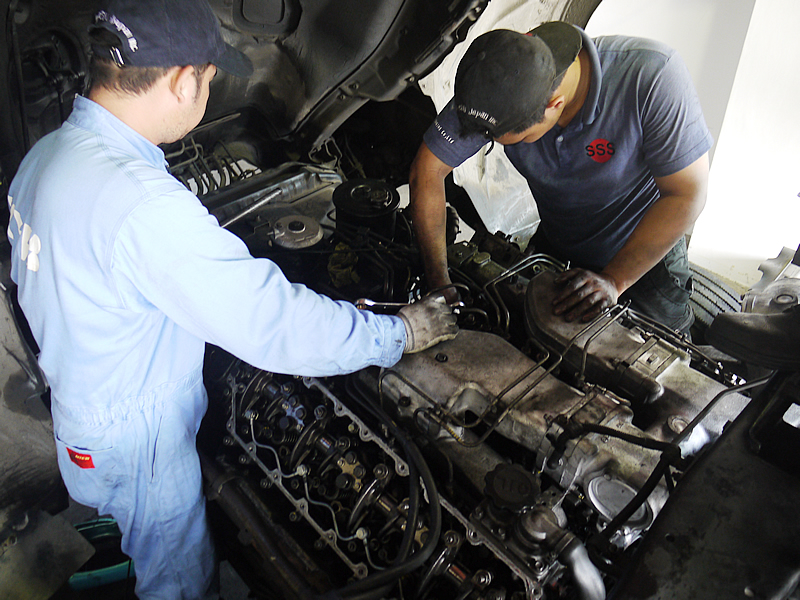 Mechanics at work
San-Esu Japan, which has its own company here in the Philippines located in Biñan, Laguna, is your one-stop shop when it comes to diesel services. They specialize in Engine Rebuilding, Engine Diagnostic and Repair, Suspension, and Steering Repair, Factory-recommended maintenance, Brake System Repair, Tune-ups and Oil changes, Timing Belt repair, Transmission Repair, Clutch Repair, Fuel pump repair, and Differential Repair.
Various equipment needed for their services
Aside from engine rebuilding services, San-Esu is known for their Machining, Parts Supply, Hydraulic and pneumatic, Railroad parts, and delivery services which make them a destination when it comes to YOUR vehicle needs. San-Esu Japan's staff are well-experienced and trained for various vehicle services which is why it is truly a trusted brand when it comes to the automotive industry.
San-Esu Japan staff
Since Japan is known for their advanced technology and modern equipment, you are sure that you get your money's worth when you go to San-Esu for your needs. San-Esu Japan's traditional business model is based on their standards in Japan so you get high-quality services at a reasonable price.
Want San-Esu Japan to service your needs? Give them a call or contact them through the details provided below.
*Images grabbed from San-Esu Japan's website
DETAILS
Address: Lot 5, Gen. Malvar St., Brgy. Tubigan, Biñan City, Laguna
Contact: +63 (02) 736-5317
Website: http://www.sanesu-japan.com/
Email: info@sanesu-japan.com