Xception in Legaspi Village, Makati Is The Newest Urban Destination For Functional Art Decors
Xception in Legaspi Village, Makati Is The Newest Urban Destination For Functional Art Decors
When you combine art, form, and function, you make something out of the ordinary. In Xception, find the most mundane things painted and created into something extraordinary from chairs down to tissue papers. Find new and unique home décors in Xception located at The Biltmore in Legaspi Village, Makati City.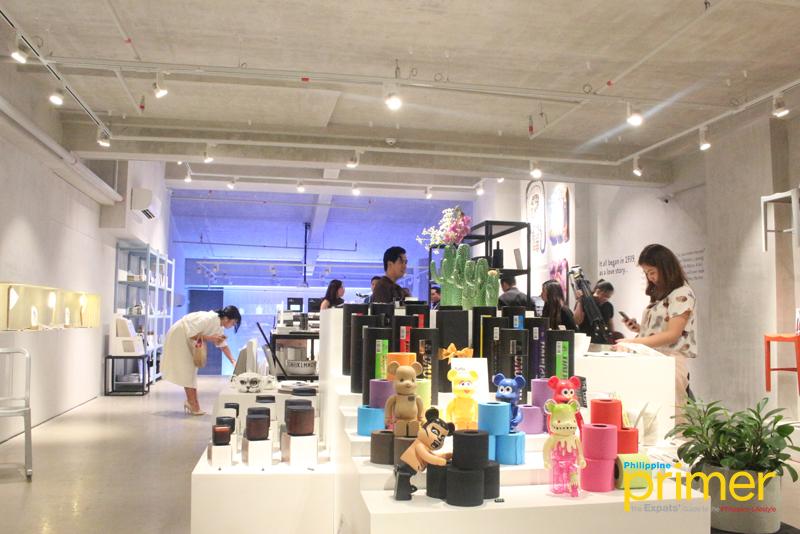 Inside Xception
This October, Xception opens its doors to provide customers and art-enthusiasts some globally recognized decorations from different lifestyle brands across the globe.
Follow trends from Europe, Japan, North America, and more as Xception brings you quality products and decorations which serve some form of purpose besides being a mere decoration. Here are a few things you can see and purchase inside Xception:
This collection takes you to a wondrous world of mischievous animals, beautifully hand drawn with ink.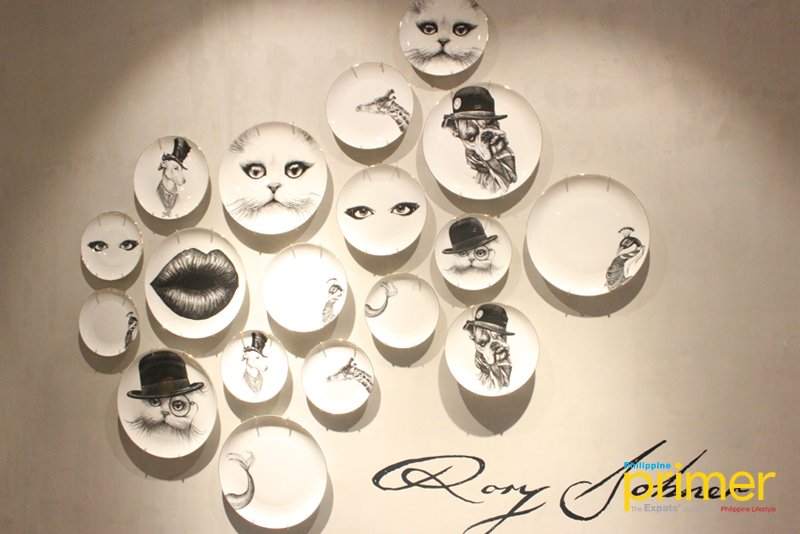 The wondrous world of mischievous animals
This brand was established in Tsubame City, a region in Japan famous for tableware and cutlery tradition. Aoyoshi's vintage series reverses the polishing applied to stainless steel, making the items all raw with rough textures and scratches. This brings back the nostalgia of the old days.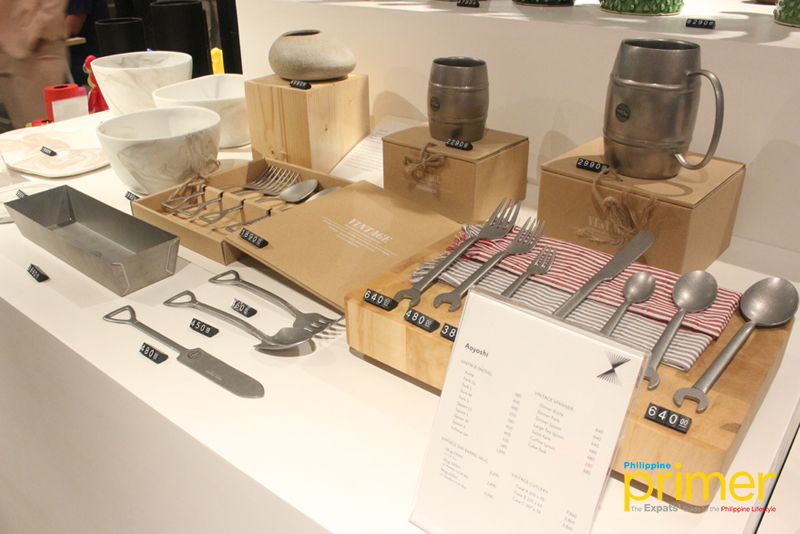 Unpolished tableware and cutlery collection that brings back the good old days. 
Born with a goal to provide products that can be used across time, VIPP manufactures quality kitchen equipment for a long-lasting everyday use.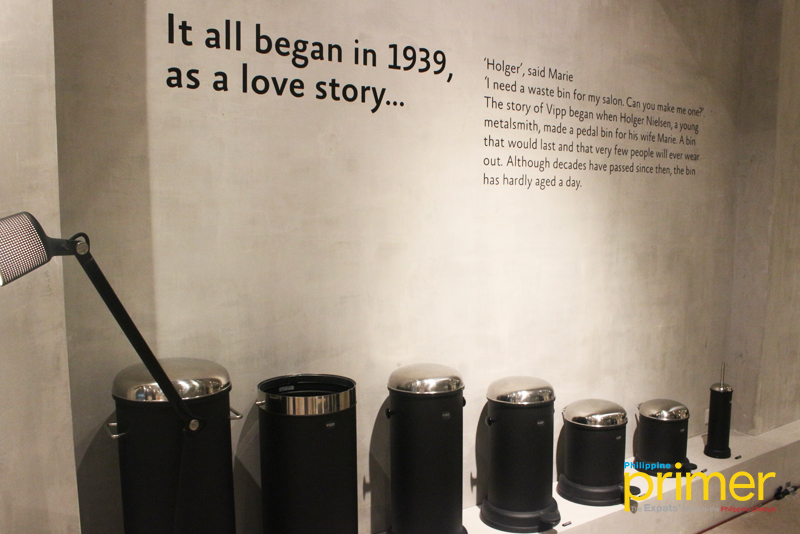 Trash bins created for a long-lasting everyday use
Studio Cheha produces products that alter the perception of space and form by using 3D shapes as the basis of 2D designs like the bedroom lights below.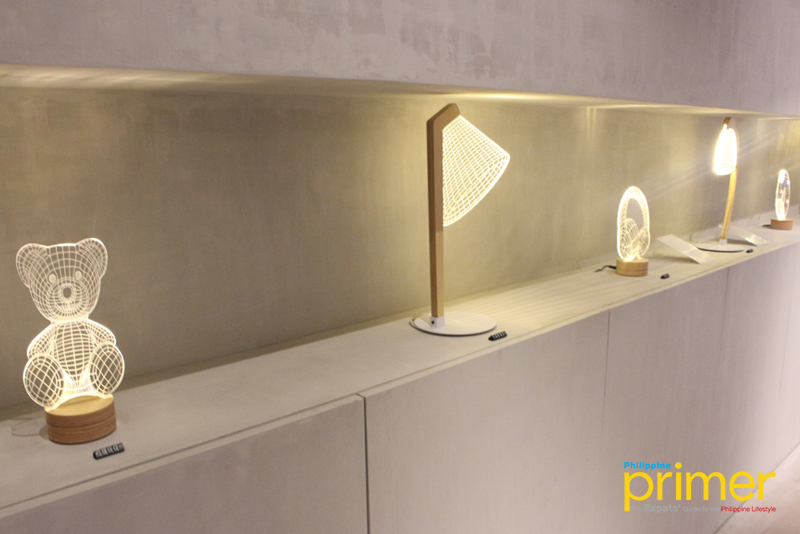 3D and 2D bedroom lights 
Toilet papers are the perfect example of art, form, and function combined together to make something out of the ordinary. Renova produces colored toilet papers with a goal to become a design object that harnesses the power of color psychology.
The colored toilet papers will definitely catch everybody's attention with its uniqueness
Aside from the ordinary household items that you can see inside Xception, they also have a stationery section where you can find unique pens, notebooks, post-its, and other related items.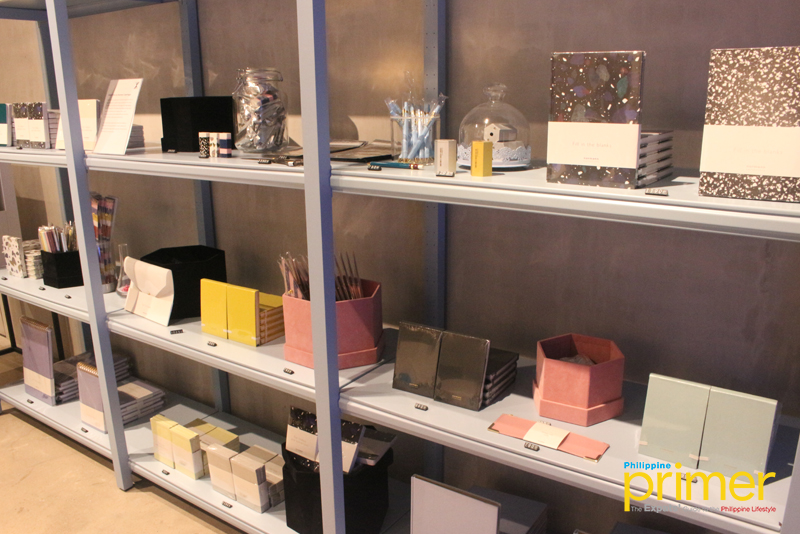 Light and colorful stationery station inside Xception
Xception also houses a fashion space upstairs where you can shop unique finds, a coffee stall, and an events area downstairs for exhibits, launching, press events, cocktails, or product demos.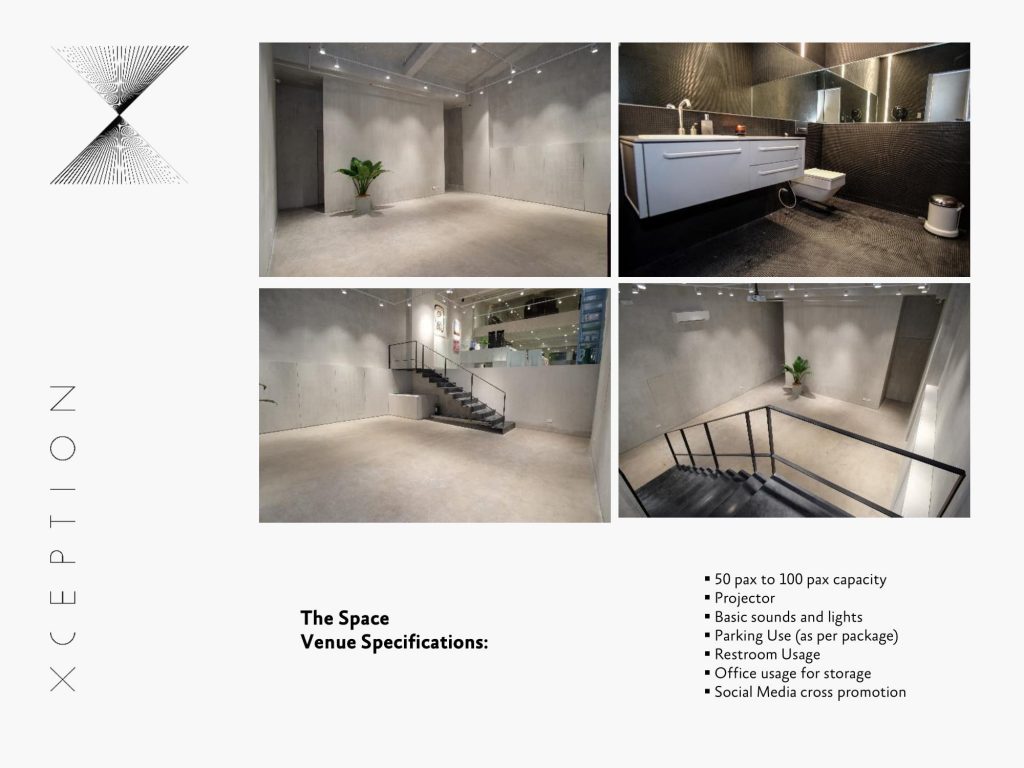 Events space and venue specifications for Xception
For inquiries about the event space or if you want to hang out with coffee and art, you can visit Xception at the G/F of The Biltmore, 102 Aguirre Street, Legaspi Village, Makati City.
Xception, located at The Biltmore
For inquiries, call (02) 585-8420 or email them at info@mattony.ph. For more updates about Xception, you can like them on Facebook at xception.ph.