Vito Selma
A young man carves a niche in the furniture industry as he goes away with natural materials and an aesthetic design to create a renowned masterpiece. Let's take a look on the works of Vito Selma.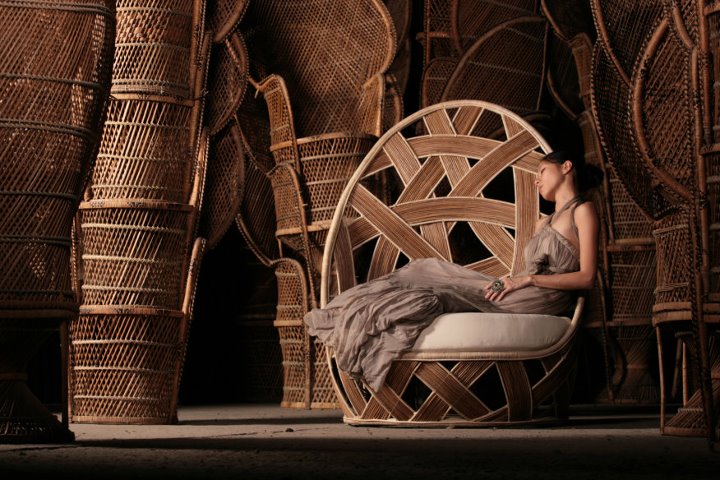 ELEMENTAL. Wood is Vito Selma's primary medium in his designs. Photo grabbed from Vito Selma's Facebook page
Natural elements comprise Vito Selma's work, which has made him tuck a number of accomplishments in the field of industrial design under his belt. Selma has been featured in numerous local and international publications for his exceptional works in his furniture line. Wood is the building block of Selma's compositions, which has constantly been utilized to produce distinct remarkable pieces.
AESTHETIC. One of Vito Selma's lighting designs featured in an international website. Photo grabbed from californiahomedesign.com
According to Selma, he does not want his designs to be labeled into just one category. He wants to experiment with his designs to formulate new aesthetics that will push beyond the limits of the materials used. His excellent craftsmanship has helped him make sophisticated and creative outputs, such as seating, lightings, tables, and accessories.
Selma's love for furniture design was inspired from his childhood, as his family owns a furniture business. Although his initial dream was to become a photojournalist, he landed into this industry which led him to set standards when it comes to the furniture trade. With Vito Selma, he helped make Cebu a household name for aesthetically appealing woodworks and world class designs.