TOTO: Japan's Industry Leader and Premier Supplier in Bathroomware
The bathroom is an important part of the house, but not all bathrooms are the same. In the Philippines, most households use buckets and tabo or dipper. Others use a shower. Some have bidets installed in their bathroom. These days, advanced technologies are found not only in gadgets but in bathrooms as well.
TOTO, one of the world's premier bathroom suppliers, is set to make the bathroom experience in the Philippines better.
With almost a century of innovations, TOTO has changed the understanding and perception of how a bathroom can be used and what it can be. The bathroomware brand aims to enrich the lifestyle of Filipinos through their exemplary products and services.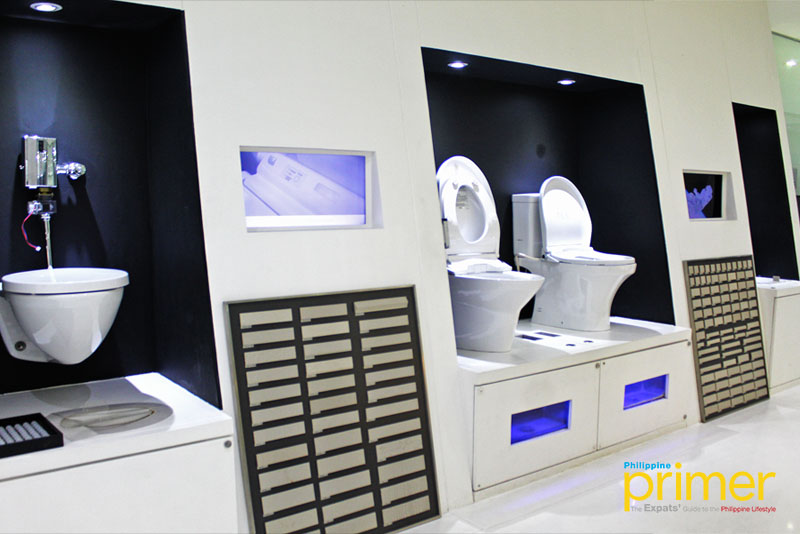 TOTO offers a wide variety of bathroomware including toilets and lavatories
TOTO's Roots
TOTO was founded in 1917 by Kazuchika Okura in a commitment to give people a comfortable bathroom space while preserving and protecting the environment by saving water and energy.
Throughout their expansion, they made a mark as an industry leader and a premier supplier of plumbing-related products in Japan.
TOTO arrived in the Philippines almost 20 years ago with the idea to bring quality bathroomware to the country. They aim to educate people about their products as well as introduce TOTO to a larger scale.
By using a people-centered design, they bring trends in architecture and extensive research together through their product lineup. Their products are designed to improve the comfort, convenience, and cleanliness of residential and non-residential spaces.
Products
While their products are popular in Japan and are widely-used in stations, hotels, and spas, you'll also find their products in different parts of the world. In the Philippines, several high-end hotels use TOTO products as their bathroomware. TOTO has also satisfied many of their patrons based on the TOTO policy to help people live comfortable, healthy, and an ecologically friendly life by continuously offering exemplary products and services.
The brand is also considered as a standard item by some countries around the world.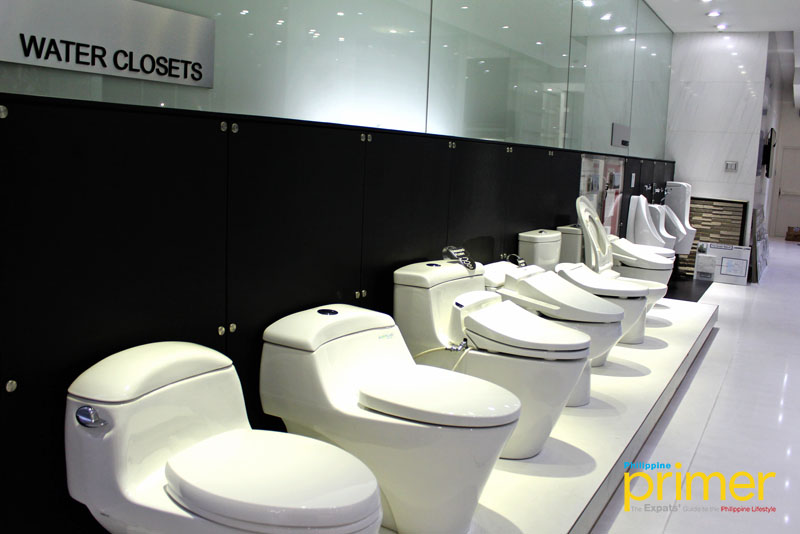 TOTO has established its presence as Industry Leader and Premier Supplier with their state of the art products
TOTO offers a variety of products ranging from toilets, lavatories, and faucets. TOTO mainly focuses on bathroom ware products and fittings. They also have the Universal Design concept that is an integral part of their research and development by designing products that are safe and easy to use for everyone.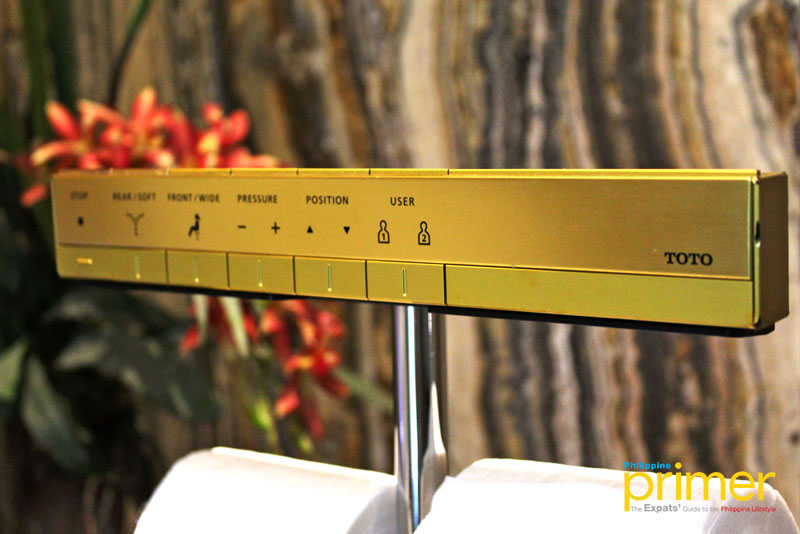 Their washlets are equipped with their own controllers where users can control the washlet
Their signature product is the Washlet that they first released in 1980; a toilet seat that utilizes a water-cleansing system. Their washlet features an automatic lid that opens and closes automatically by motion-sensor. It's also equipped with a dryer, deodorizer and a self-cleaning nozzle.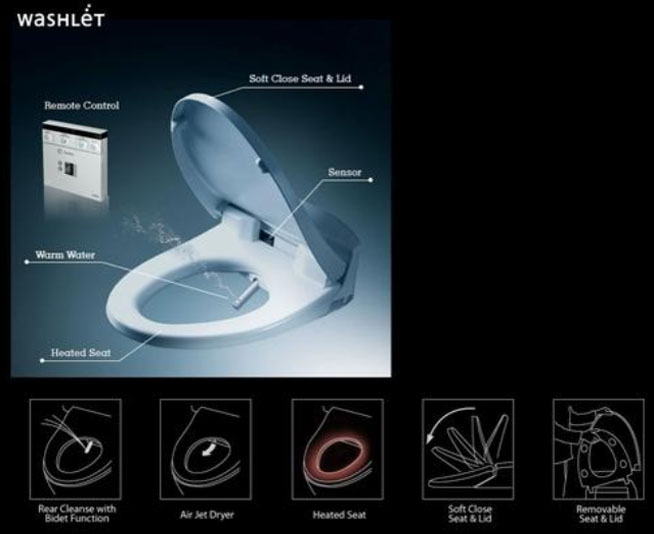 Users will also be able to control the washlet's functions including the water pressure, wand position, and the cleansing options.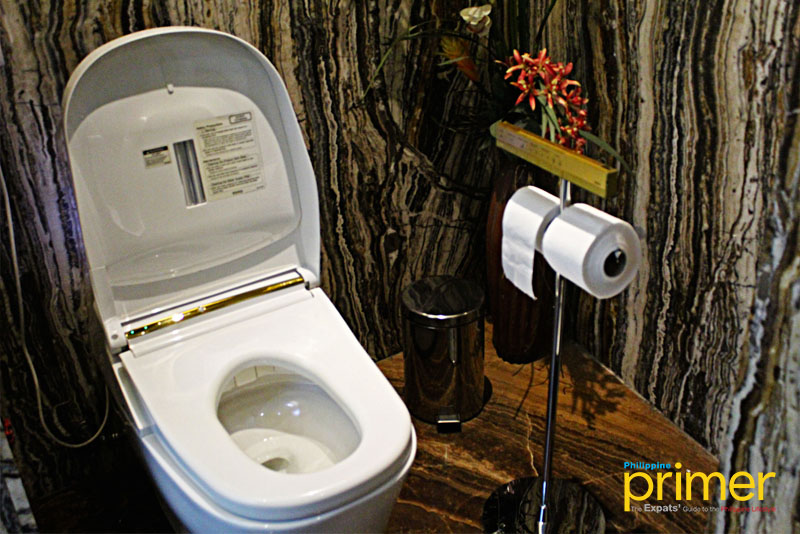 TOTO's signature product, the washlet
Showrooms
If you wish to see their products, their showrooms are equipped with models of their suite collections and their products which allow patrons to take a peek into their offerings. They also give consultations at the showrooms to further encourage people to discover the brand.
They have at least 14 showrooms across the country which provides patrons with the opportunity to test and experience TOTO's high-quality products. At present, they have 10 showrooms in Manila and a few in Visayas and Mindanao. You'll find the complete list of their showrooms here.
They aim to expand their presence in the country by opening more showrooms in the country.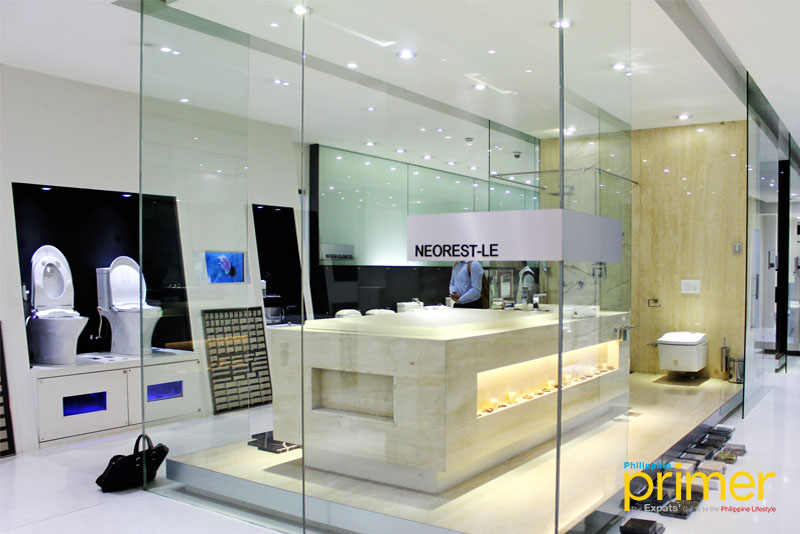 One of TOTO's suite collections
When in Japan, you might also want to visit the TOTO museum in Kyushu. At the museum, you'll be able to learn more about TOTO's roots and products. The museum houses multiple exhibits that you can visit throughout the year. Admission to the museum is free but requires reservation if you're going in big groups. You'll find more about the TOTO Museum here.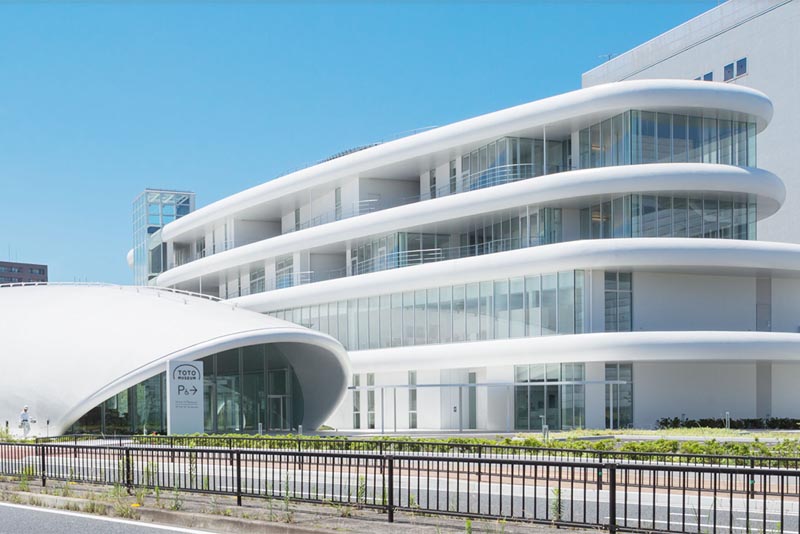 IMAGE TOTO Museum Official Website
TOTO pursued the highest levels of cleanliness that they've incorporated with high aesthetic standards that not only protects the environment but also enriches the lifestyle of their patrons. They have become the world standard of excellence for quality bathroom experience.
Details:
Address:
Unit 1010 10/F Rufino Bldg., Ayala Ave., cor., V.A. Rufino St., Makati City (Manila Office)
144 A Jupiter St., Cor., Orbit St., Bel Air Village, Makati City (TOTO Showroom – Makati)
Unit FS 007B, MC Home Depot 32nd St., BGC, Taguig City (TOTO Showroom – BGC)
Business hours: 10 a.m. to 7 p.m. (TOTO Showroom – Makati)  / 9 a.m. to 8 p.m. (TOTO Showroom – BGC)
Contact Number: 02-887-6643 (Manila Office)//02-890-8686 (TOTO Showroom – Makati)//02-856-4117  ((TOTO Showroom – BGC)
Website: asia.toto.com