The Wings Transit Lounge
After grueling hours of flight, the first thing you'd want is to relax. But with Manila's road traffic, you'd probably still be spending long hours enduring your way home, which is totally unacceptable. What if I tell you that you can relax inside the airport?
For sleep-deprived travelers, tourists, or simply those who are waiting for their flights in the wee hours of the morning, check out The Wings Transit Lounge.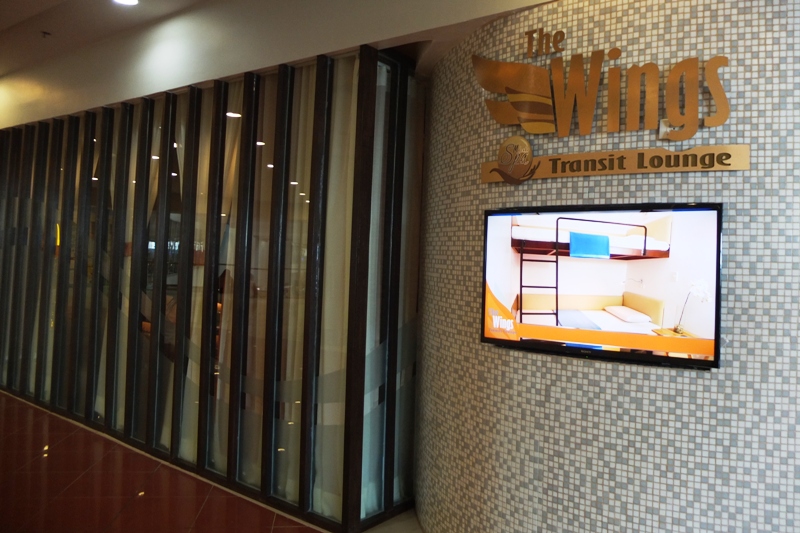 The Wings Transit Lounge is a relaxation spot found in NAIA Terminal 3 that offers rooms, dining, spa, and massage services to its guests. It is operated by Jipang Group, a Japanese company that also owns SM Kenko Spa. With the spa's success, the company came up with an idea to create a bigger lounge which is now The Wings.
This mini hotel houses almost everything you need, as their staff will accommodate you throughout your stay. It has a homey vibe that will make you feel cozy.
The Wings offers three room types: capsule room, twin room, and family room. Since it is owned by a Japanese company, capsule rooms are used which is a great idea to save spaces. It also has multiple lounge areas, perfect for those who would like to unwind peacefully.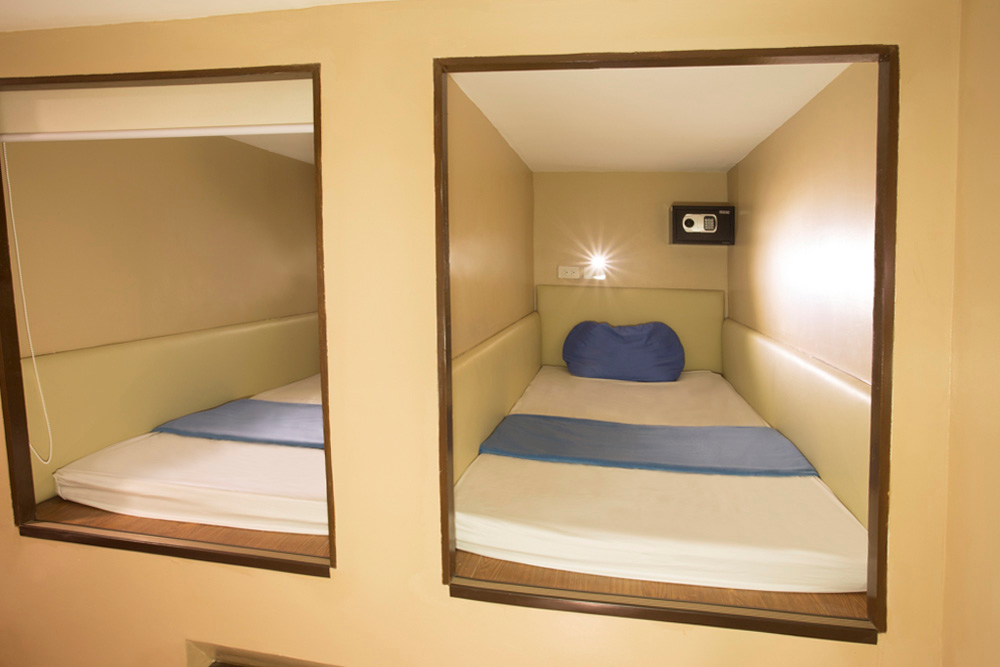 ROOMS. (1) Capsule room (P1,000 net). For family room (4pax), it is priced at P3,200 net. It includes unlimited finger food buffet, drinks, luggage storage, shower, WiFi and business center usage.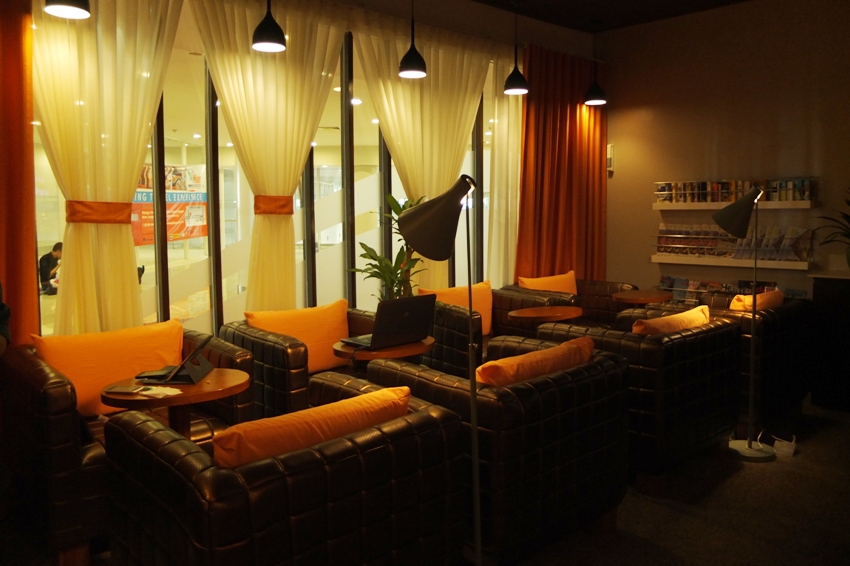 RELAX. For BDO Diamond Card Holders, check out their prestige lounge where you can have free access.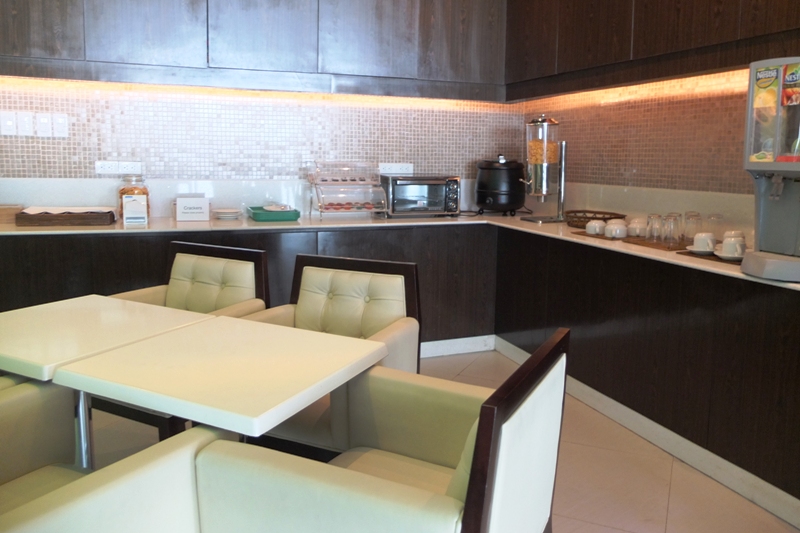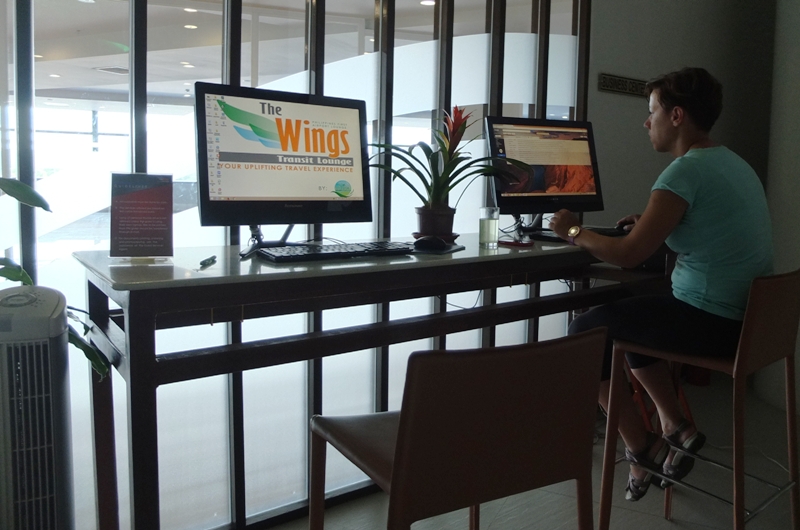 THE WINGS. (1) Kitchen area (2) Business center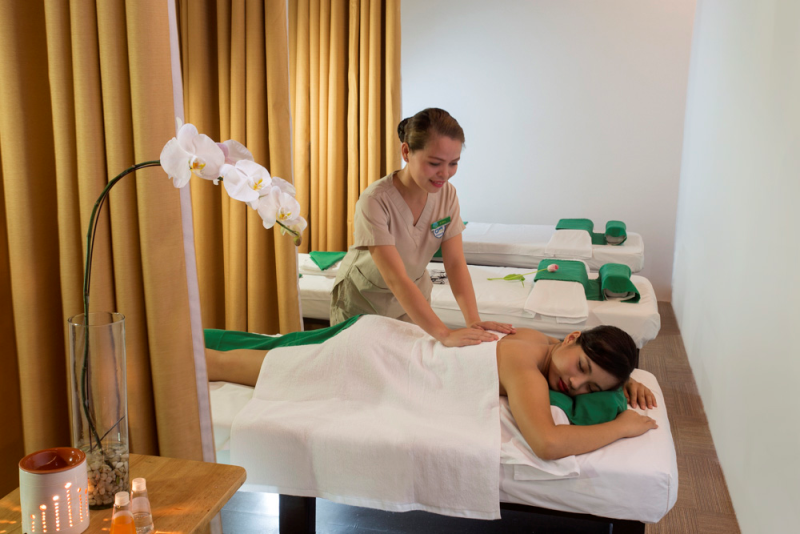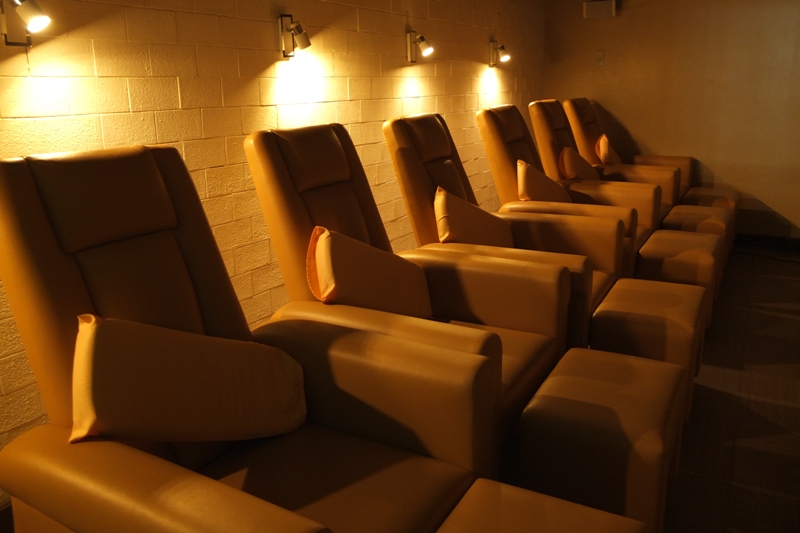 The Wings offers lounge (P700.00 net) and also hand, foot, and massage services.
The Wings' also has a dining area where you can enjoy a hearty meal. They serve authentic Japanese food. Moreover, they also serve Korean, Chinese, and Filipino food for more choices. 
For those who would like to do business while staying in, you can do so with their business center where you can make use of their computers and printers. All these amenities can be used when you avail of The Wings' products and services.
What makes it great is that you can enjoy a stay here even if you're not a passenger! If you're looking for a place to spend time to relax, see The Wings and have a great time.
Get 15% discount when you use your JCB card at The Wings. More info here.