The Smile Bar at Uptown BGC: The Newest Spa for Your Teeth
Whether in job interviews, first dates, or networking, first impressions are always crucial. Your smile might be the most important element in making a good first impression, and white teeth are essential to flashing that winning smile.
It's not just about how having clean white teeth makes you look but also how it makes you feel. Besides looking more presentable and charming, it also definitely makes you feel confident. So, are we saying you should go to the dentist to have your teeth whitened? You could.
However, we want you to know there is now a pleasing and amiable place dedicated to teeth whitening in the flashing lifestyle and leisure center of Uptown Bonifacio that's called The Smile Bar.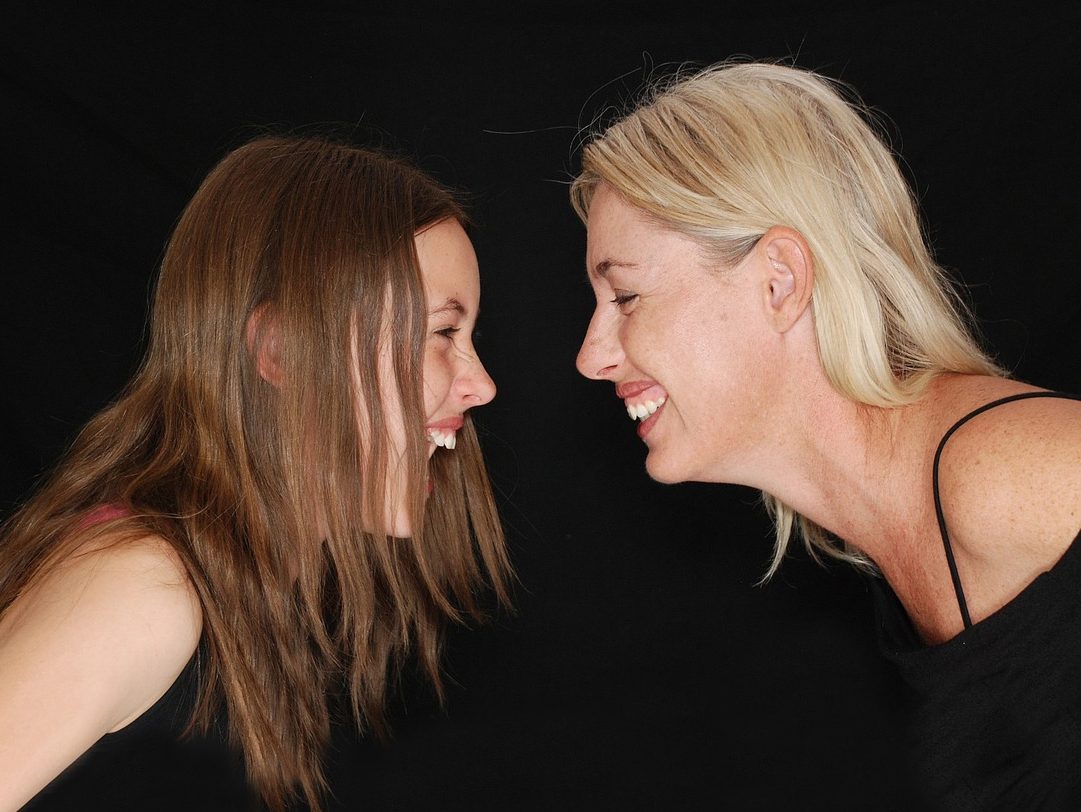 Smile without being conscious!
Erase images of a dental clinic in your head because The Smile Bar looks more like a spacious and elegant beauty salon. The facilities are simple yet modern and high-tech—no terrifying sharp tools, no loud and monstrous equipment with tentacle-like tubes! There are only curious-looking comfy egg chairs where your main treatment will be done.
The 20-minute road to whiter teeth
The Smile Bar uses revolutionary teeth whitening technology brought from Sweden that makes your teeth two to nine shades whiter in four quick and hassle-free steps:
Step 1: Initial Assessment. The first step consists of a health declaration, small talk with your SmileTender specialist, and an assessment of your current teeth shade.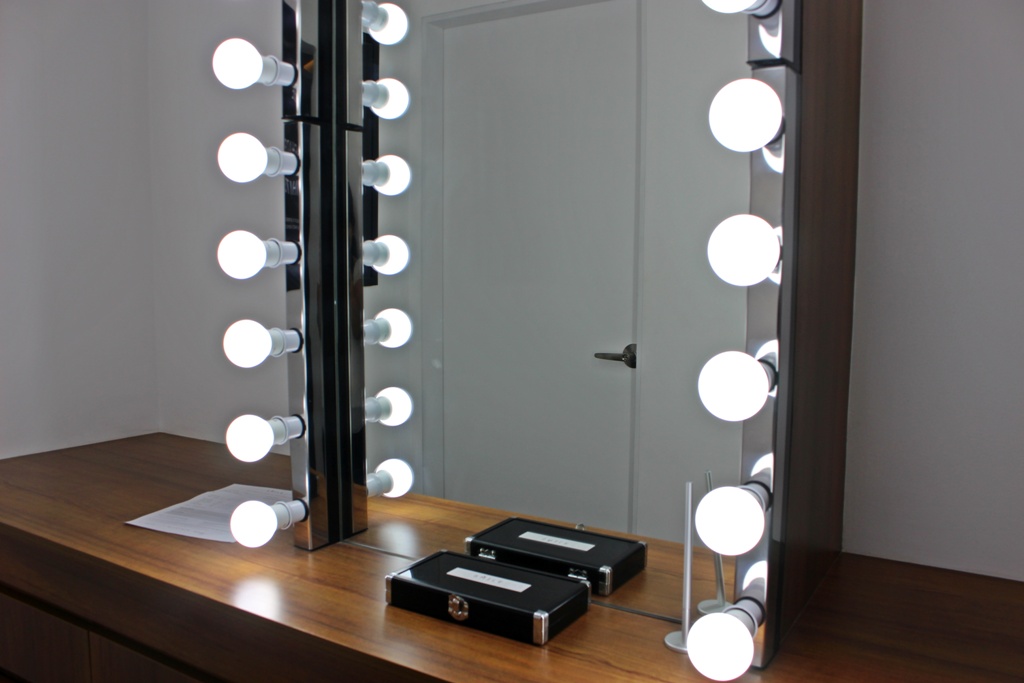 You will have your initial assessment at this area with a Hollywood-like vanity mirror!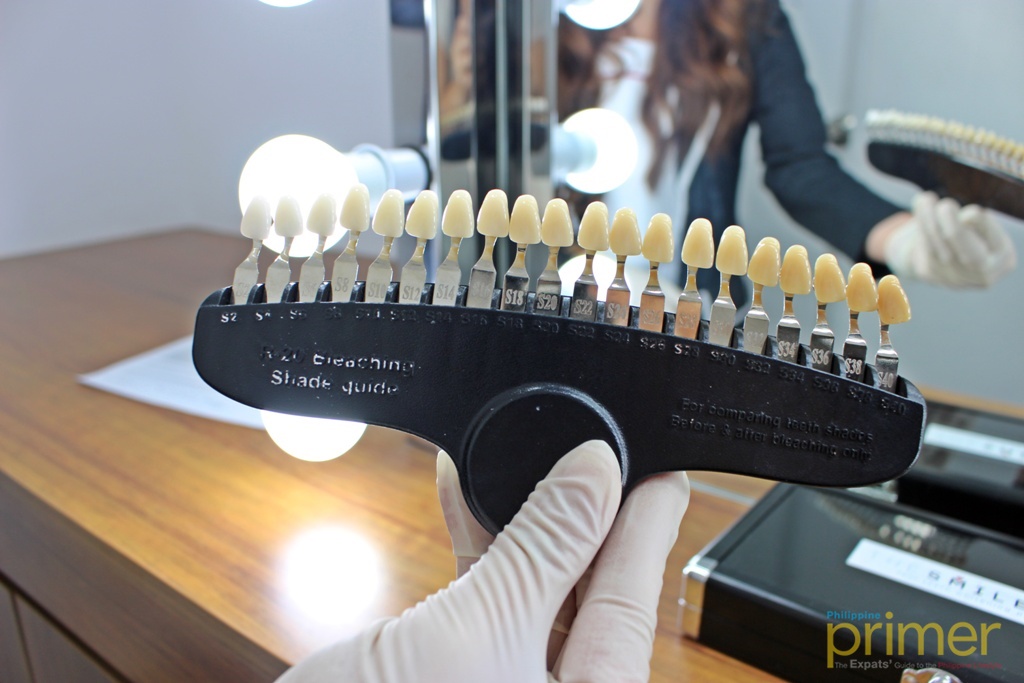 They use a shade guide to determine your current teeth shade.
Step 2: Pre-Whitening Treatment. Cleanse your mouth with their exclusive mouth rinse, which will soften the dirt in your mouth before you brush with their exclusive toothpaste (all imported from Sweden).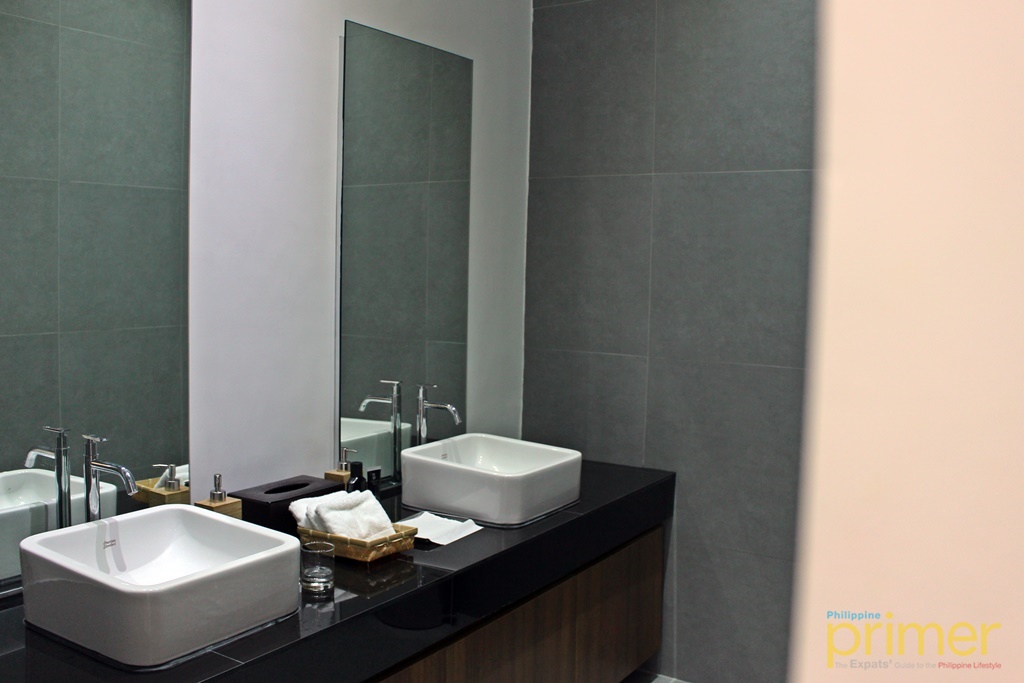 The pre-whitening area will have you all prepped for the main procedure.
Step 3: Main Procedure. All your SmileTender will do is apply the exclusive whitening gel on your teeth, position the UV-free LED Plasma light, and leave you for 20 minutes as you lounge on your seat and browse YouTube videos or watch movies on their provided iPad with a headset. Certified no boredom here!
This procedure is pain-free. You may feel, at most, a tingling sensation on your teeth, which simply means that the formula is doing its job well!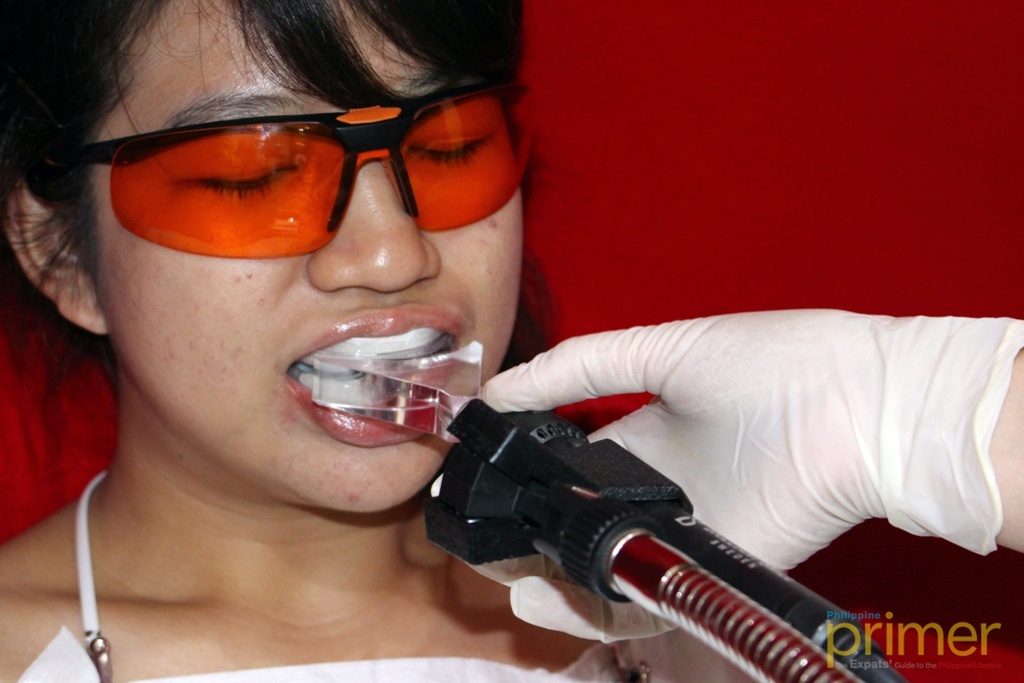 Whitening gel and UV-free LED Plasma light all set!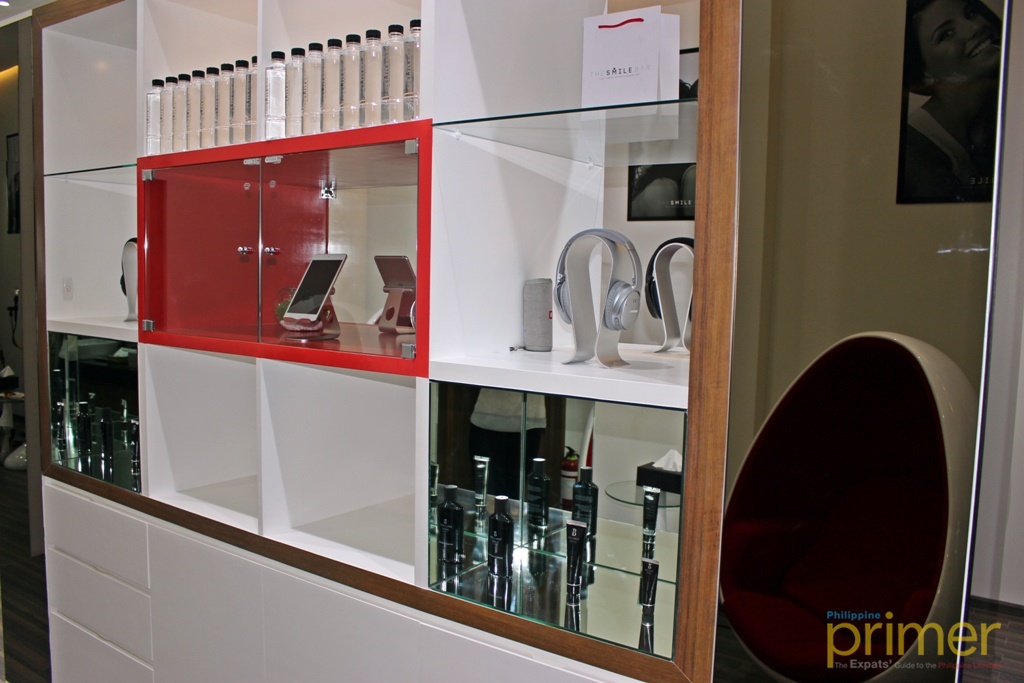 Grab an iPad and a headset for your enjoyment.
Step 4: Post-Treatment Assessment. Check how many shades your teeth have gotten whiter! Once you're happy with it (or you can take one to two more sessions), your SmileTender will give you advice on how you can maintain your now whiter teeth.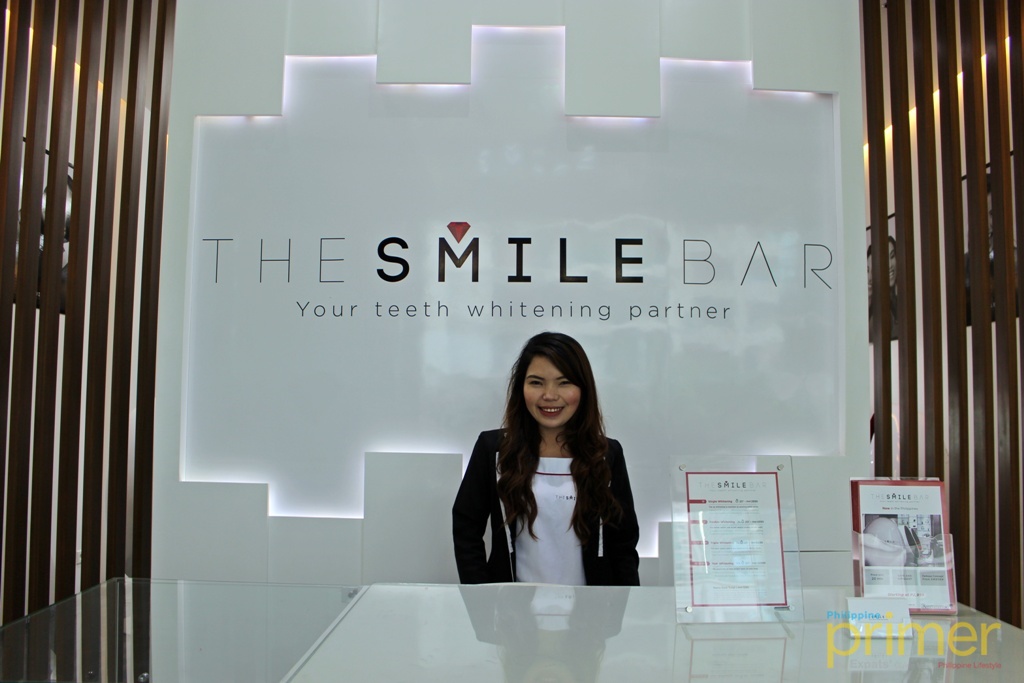 All SmileTenders at The Smile Bar are trained and friendly.
After your treatment, the optional Nano Seal Total+ may also be applied to your teeth to reinforce the tooth enamel, which tends to be prone to new discoloration after a whitening treatment and to seal the whiteness on your teeth. That means you can normally drink your coffee or eat your favorite meal even right after the treatment.
Now, flash your best smile!
The first non-invasive whitening solution in the country, The Smile Bar was brought from Hong Kong to Manila by Fumiko Yu and her partners who had been looking for a more convenient way to get whiter teeth. Yu found this business innovative but also safe, "so I wanted to introduce it and share it to the Philippine market. The Philippines is also a beauty conscious country and the market is definitely ready for more teeth whitening solutions!"
The technology used at The Smile Bar has been adopted from Sweden's most trusted brand of oral care and teeth whitening, Brilliant Smile, which has been in the industry for over a decade now.
The Smile Bar offers four packages for you to choose from, starting at Php 3,999 for Single Whitening (one 20-minute session). You can also choose Double Whitening (two sessions) for Php 5,999, Triple Whitening (three sessions) for Php 7,499, or Yearly Whitening (12 sessions) for Php 28,499.
The Smile Bar's teeth whitening is a great solution for everybody, especially for career and business people who are always on the go. It is only not recommended for pregnant or breastfeeding women and for children under 16.
For more info and reservations:
Address: 2nd Floor, Cluster 2, Uptown Parade (above Denny's), Uptown Bonifacio, BGC, Taguig City
Business hours: 10 a.m. – 10 p.m. (Sun. to Thu.), 10 a.m. – 11 p.m. (Fri. to Sat.)
Contact numbers: (02)541-2853 / 0917-148-5659
Website: www.the-smile-bar.ph
Facebook page: www.facebook.com/thesmilebarph
---
Written by: Rizelle "Rei" Leaño