The Market Is a Long-Standing, One-Stop Community Shop in Salcedo Village
Standing firm on the ground floor of Tiffany Place in Salcedo Village is The Market, a one-stop neighborhood store that has undoubtedly mastered the art of keeping up with the changing times since it opened in 2002. 
The Market foremost sees to it that it readily provides every single thing that is needed to enjoy one meal—from the deli meats down to the wines. Apart from being an all-encompassing grocery store, it is also a place for people who need a quick bite.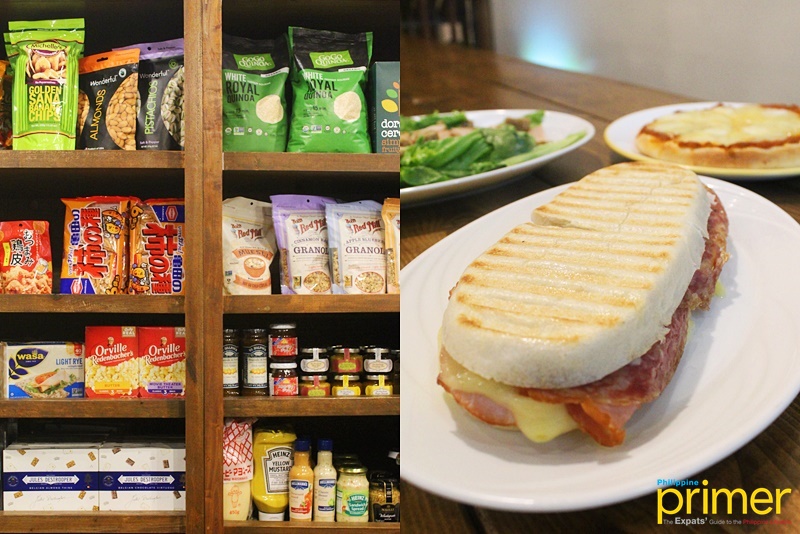 Some of the grocery items and ready-to-eat meals available at The Market 
The Market offers an array of premium deli meats that are pure meat to the brim, with no extenders and whatnot for the sake of a good selling appearance. Some of the store's fast-moving items are bacon, Hungarian sausage, and smoked farmer's ham.
It also features a variety of cheese choices including the Malagos Cheese (Php 3,075/kg) from Davao, upon which the store takes pride in as it is the only retail supplier of the product.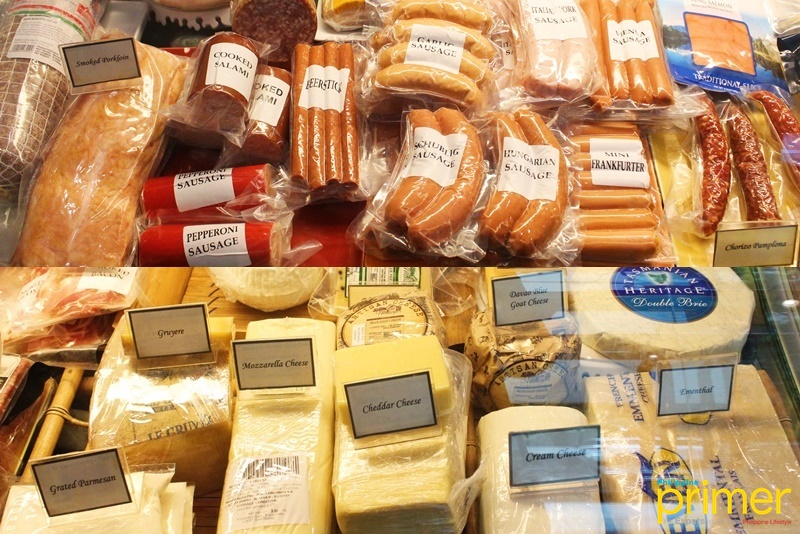 The deli meat and cheese choices are displayed in front of the store
The wine selection, on the other hand, touches on both the old world and the new world, though variants of the latter such as Australian, Chilean, and Spanish wines seem to fit the palate of the regular customers more. Prices of the wines start at Php 300.
For all the dessert enthusiasts, you can choose from two local ice cream brands at The Market: Carmen's Best Ice Cream and Sebastian's Ice Cream, which can be purchased starting at Php 120.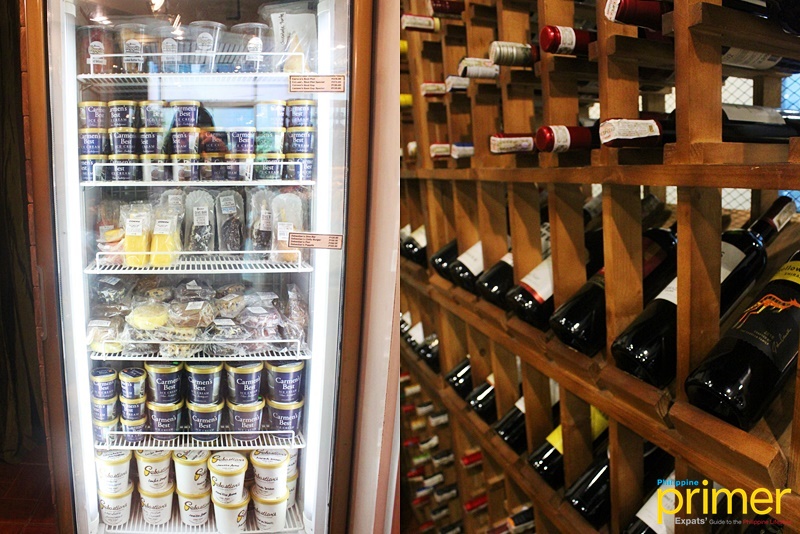 The Market boasts two local ice cream brands and a wide selection of wine
Now, let's take a look at its classic dishes that have stood the test of time—and palate, too!
Also read: Salcedo Village: Makati's Charming Village
Cuban Sandwich (Php 320), above others, greets you with an extremely fresh flavor that is emitted by the rightly piled smoked farmer's ham, pork loin, and salami meat pieces in between a pair of soft ciabatta bread.
And of course, one cannot miss the mozzarella cheese that does the job of rousing the taste buds with its smooth and salty tang.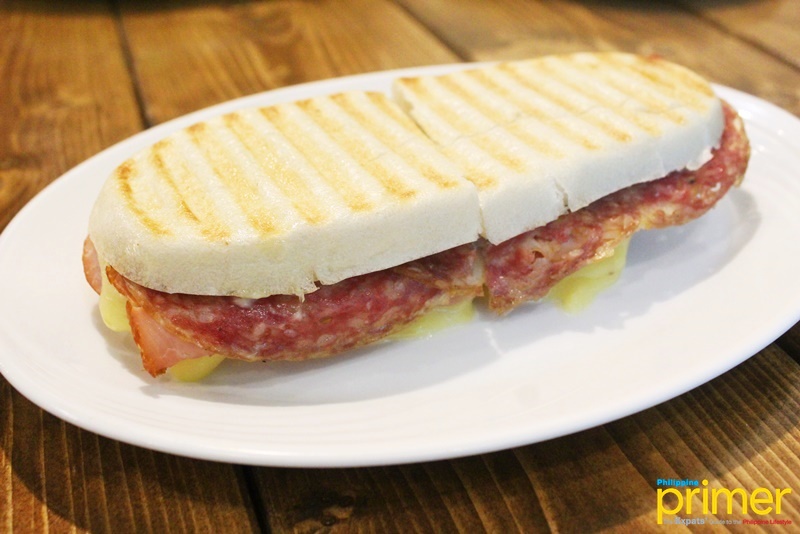 Cuban Sandwich (Php 320)
Another constant favorite is the Four Cheese Pizza (Php 250). It's a solo-size variant that boasts actual minced tomatoes, hence the pure taste of sourness complementing its layers of cheesy essence.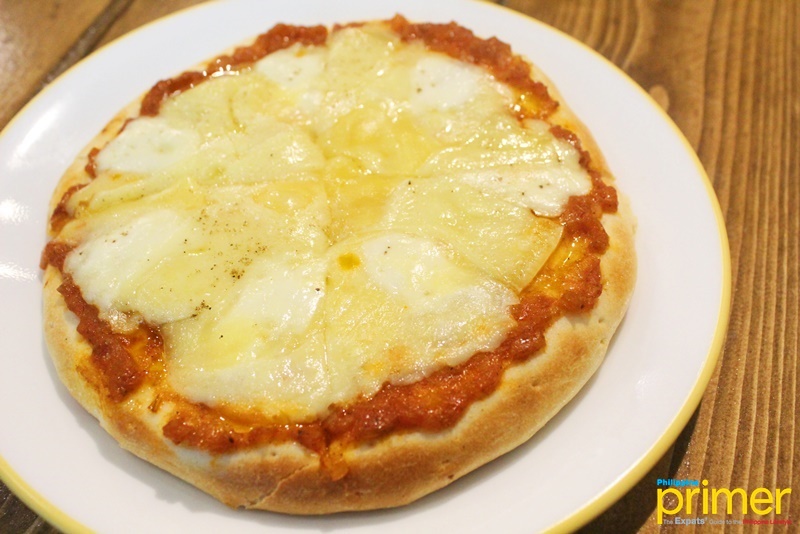 Four Cheese Pizza (Php 250)
Inarguably, caesar salad has always been a classic regardless of where it is bought, and included in such a narrative is that of The Market.
The lettuce of its Caesar Salad with Smoked Chicken (Php 275) somehow paints an abstract picture of the farm from where they are newly harvested—and rightly so because The Market's vegetable selections are delivered fresh every day.
What's more is that this salad is overlaid with thin but thickly-flavored smoked chicken, as well as little cubes of crispy bread pieces that are made even more delightful to eat by its salad dressing.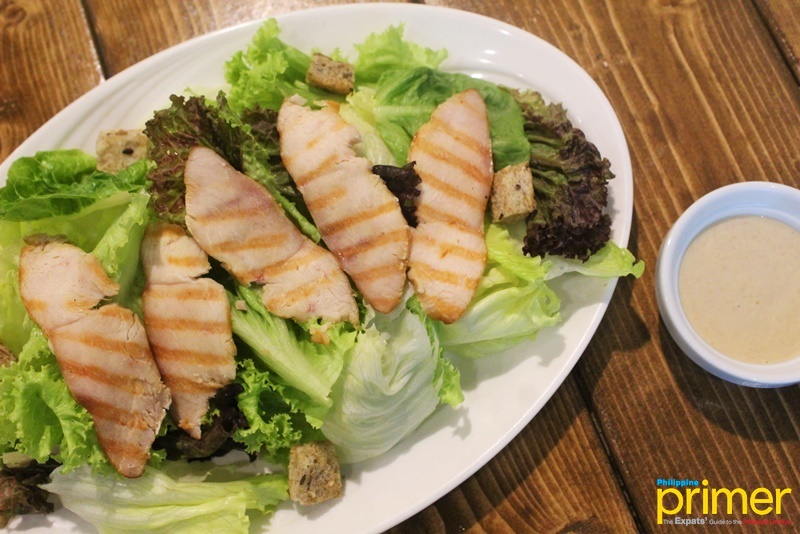 Caesar Salad with Smoked Chicken (Php 275)
The dining area is situated at the front of the store, with available seats outside as well.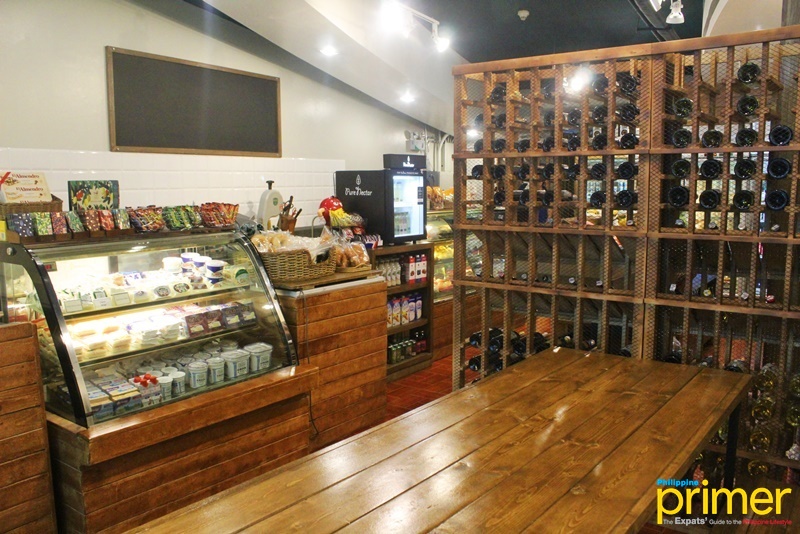 Meanwhile, the groceries take refuge in a dense space past it.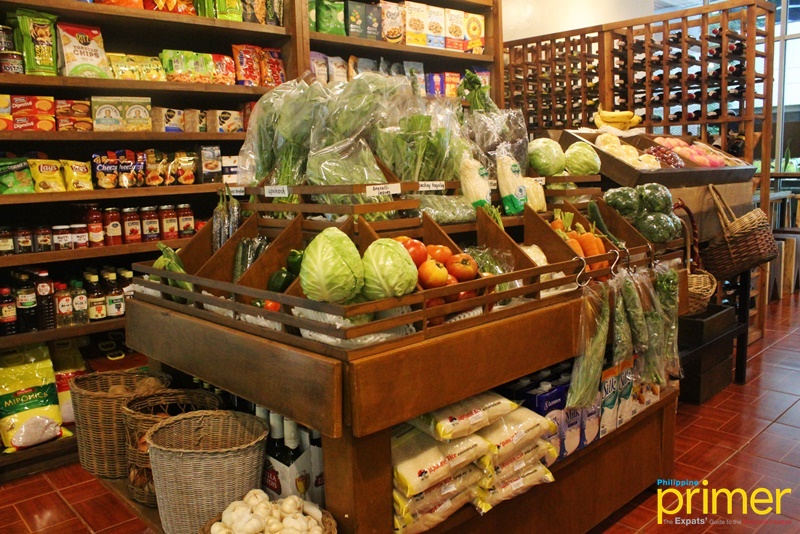 The Market is a welcoming place amidst the city, where professionals, tower residences, and foreign consumers regularly drop by to get their daily and basic necessities.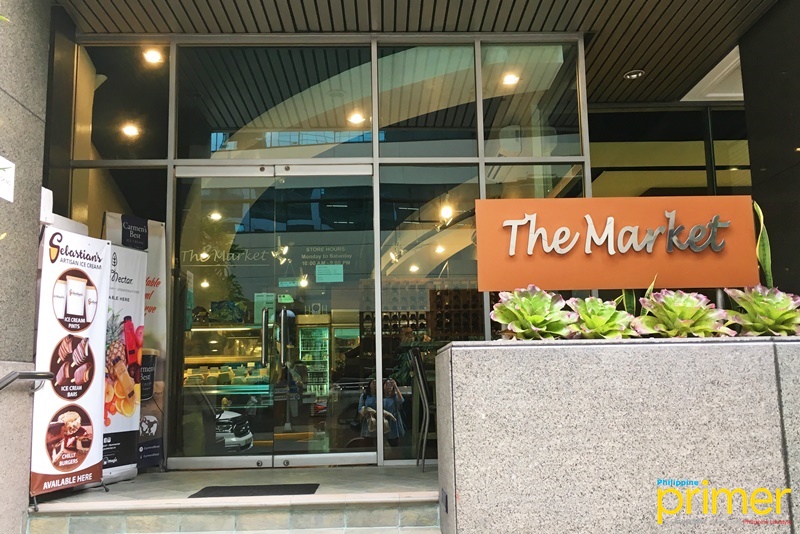 Also read: 9 Online Grocery Stores for Your Daily Needs
Details
Address: The Market, Tiffany Place, 156 L.P Leviste St., Salcedo Village, Makati City
Business hours: 10 a.m. to 9 p.m. (except Sun)
Contact: 02-8887-2993
Email: themarketphil@gmail.com
How to get here
The Market is located on the ground floor of Tiffany Place in Salcedo Village that is just a little past Jaime C. Velasquez Park.
By car: Pass along Ayala Avenue and head to V.A. Rufino St. Once you reach its far end, turn onto the right side of L.P. Leviste St. and continue driving until you see the Tiffany Place building on your right.