Tau Body Works in Laguna: Japanese-Quality Care and Maintenance for Your Vehicle
Many people treat their cars much like a family, giving them a name and caring for them like a person. Just like finding a doctor to trust your family's health with, it is just right to be meticulous with choosing the best facility to care for your dear car.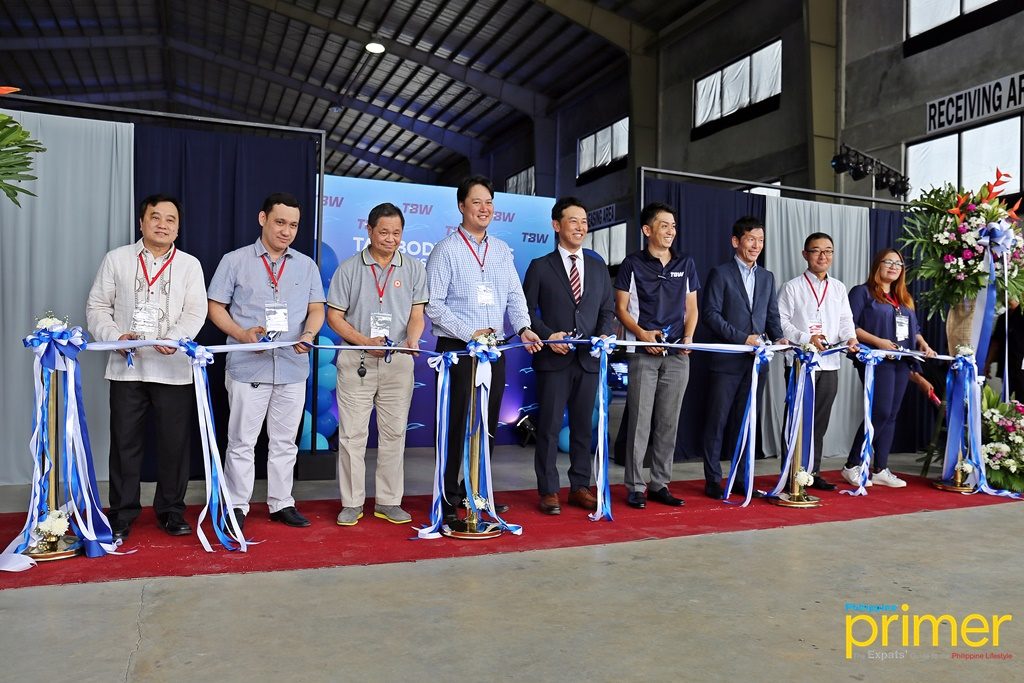 The ribbon-cutting ceremony for Tau Body Works, held August 30, 2019, was graced by Tau Corporation Senior Executive Officer Masanori Okumoto (middle) and Tau Body Works executives and partners.
The task of finding that ideal car service center in the metro would not be as daunting anymore after the grand opening of Tau Body Works in Calamba, Laguna, only an hour or two away from Manila.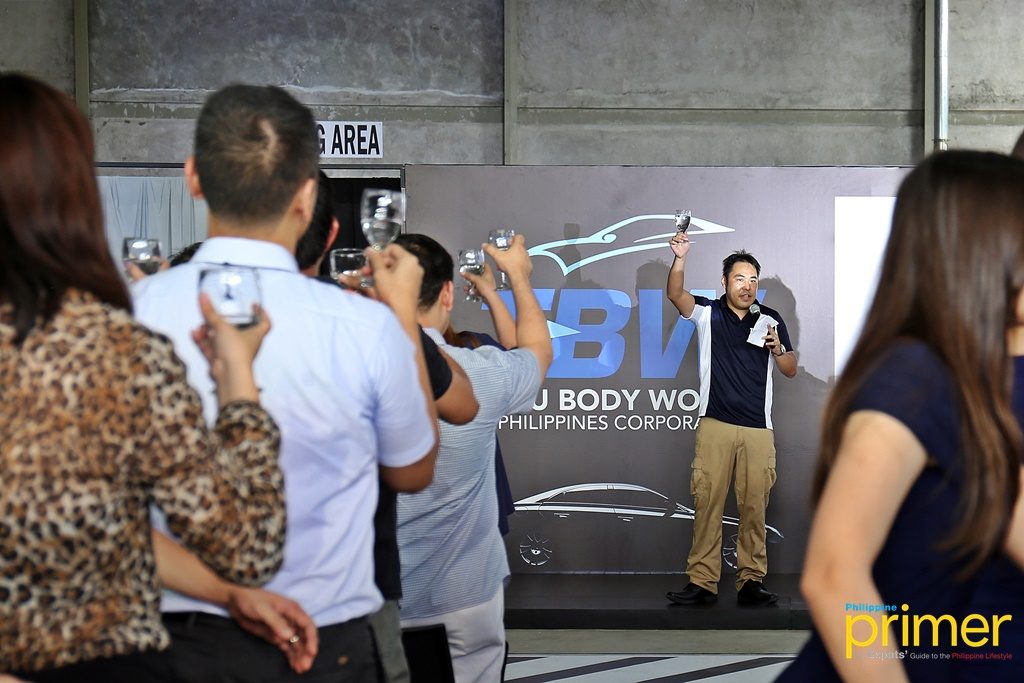 The ceremonial toast was led by Tau Body Works Operations Manager Yuya Iwahashi.
Tau Body Works is a subsidiary of Tau Corporation, one of the biggest vehicle exporters and dealers in Japan that has been present in the Philippines since 2014.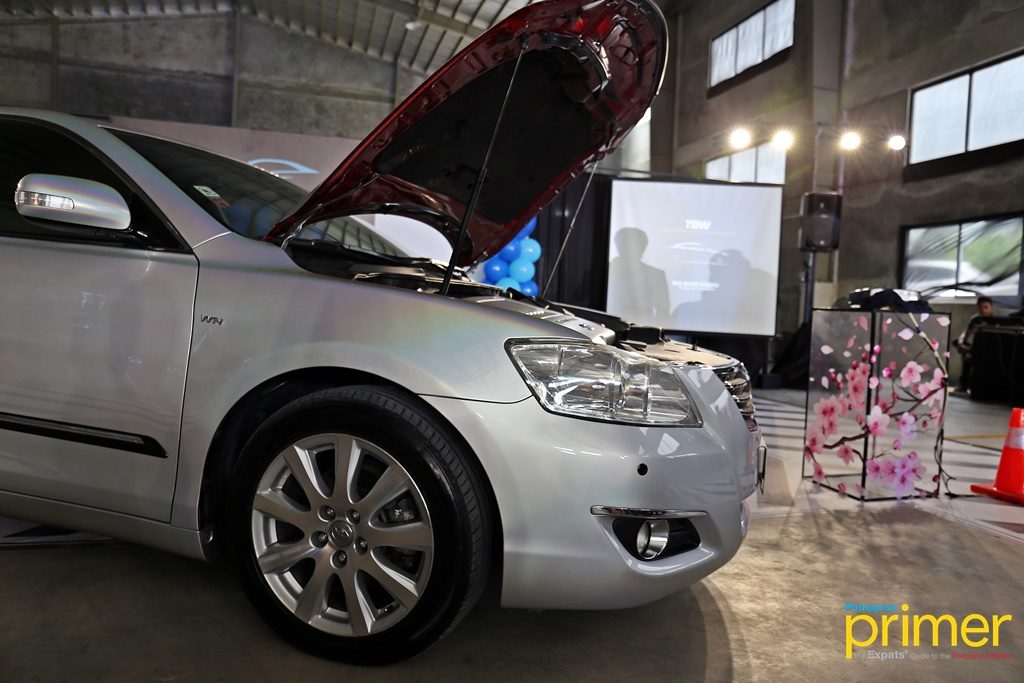 Give your beloved car a longer life with the right repair and maintenance at Tau Body Works in Calamba, Laguna.
Tau Body Works is the corporation's first venture into auto repair and maintenance, branching off from its prime business of trading used vehicles and auto parts to over 100 countries around the world. And they have chosen the Philippines to launch this new venture.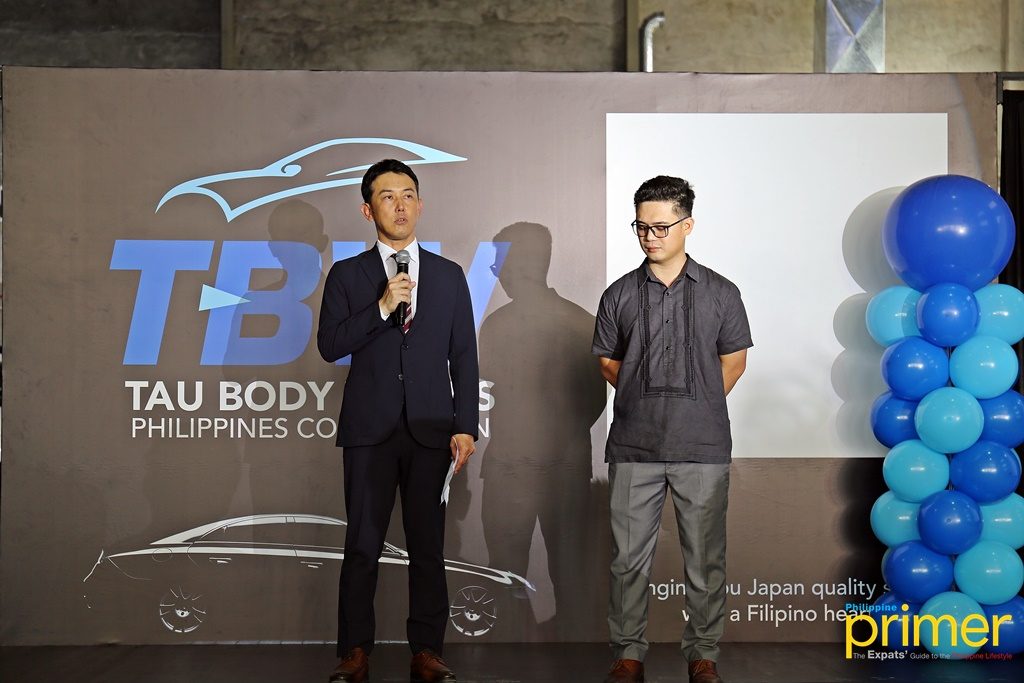 Tau Corporation Senior Executive Officer Masanori Okumoto delivers a message to guests during the opening program of Tau Body Works.
"It's a new business for us that we created here in the Philippines. It's a bit of a challenge, but we're happy we're able to start in the Philippines," Tau Corp. Senior Executive Officer Masanori Okumoto said, noting that there is a growing market for car servicing in the country. "Since we have Filipino engineers as well as Japanese engineers from our head office, we are confident that we can provide Japanese-quality service as a basic concept."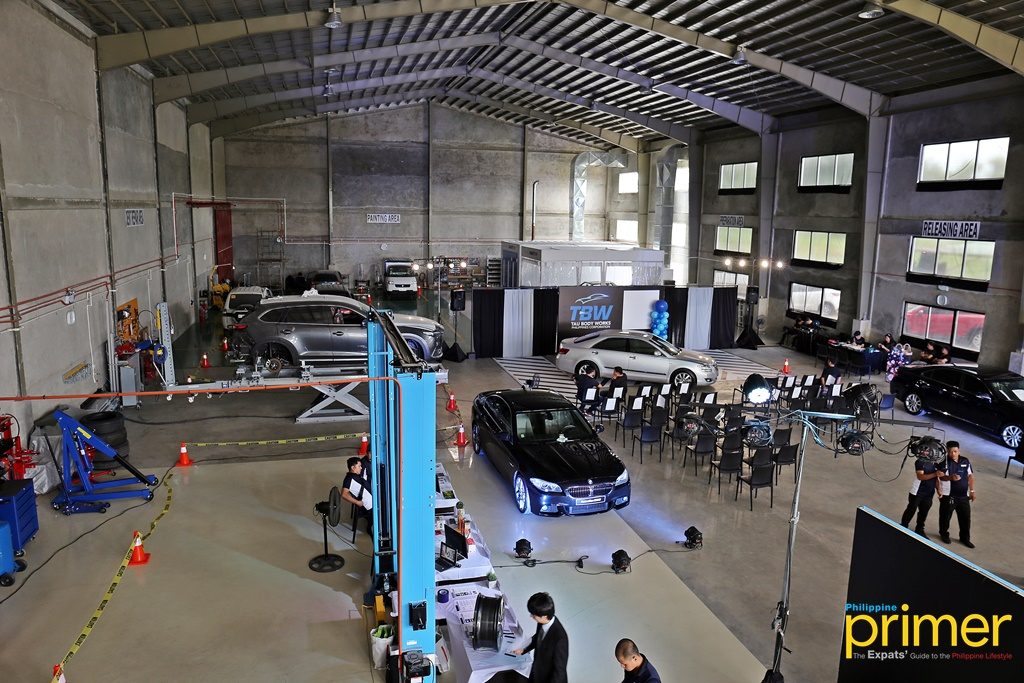 Tau Body Works boasts state-of-the-art facilities and tools in a closed warehouse.
Taking pride in upholding Japanese standards when it comes to auto servicing and customer service, Tau Body Works stands out with its commitment to fast repair, a synergistic team composed of Filipino and Japanese engineers, state-of-the-art facilities and tools, and advanced capabilities to repair various damages, big and small.
They offer a wide range of vehicle services: body repair—chassis alignment, tinsmith, dent repair, ripped plastic repair; painting—repair paint, wash-over, customized painting; mechanical—general repair, wheel alignment, tire change, electrical services, air-conditioning, etc.; preventive maintenance—change oil, change filters, brakes, battery, etc.; coating, detailing, and more. Tau Body Works also offers corporate maintenance packages.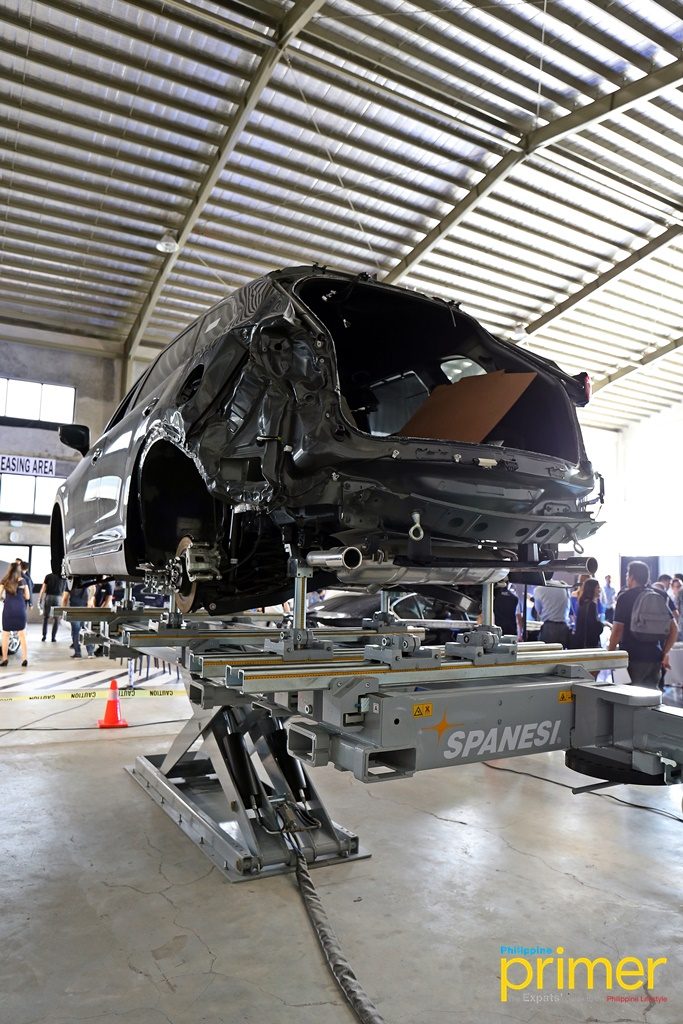 Tau Body Works can fix major car dents efficiently and seamlessly.
Many of the tools at the warehouse of Tau Body Works are highly advanced, allowing for quick and precise repairs, something you may not find in other servicing centers.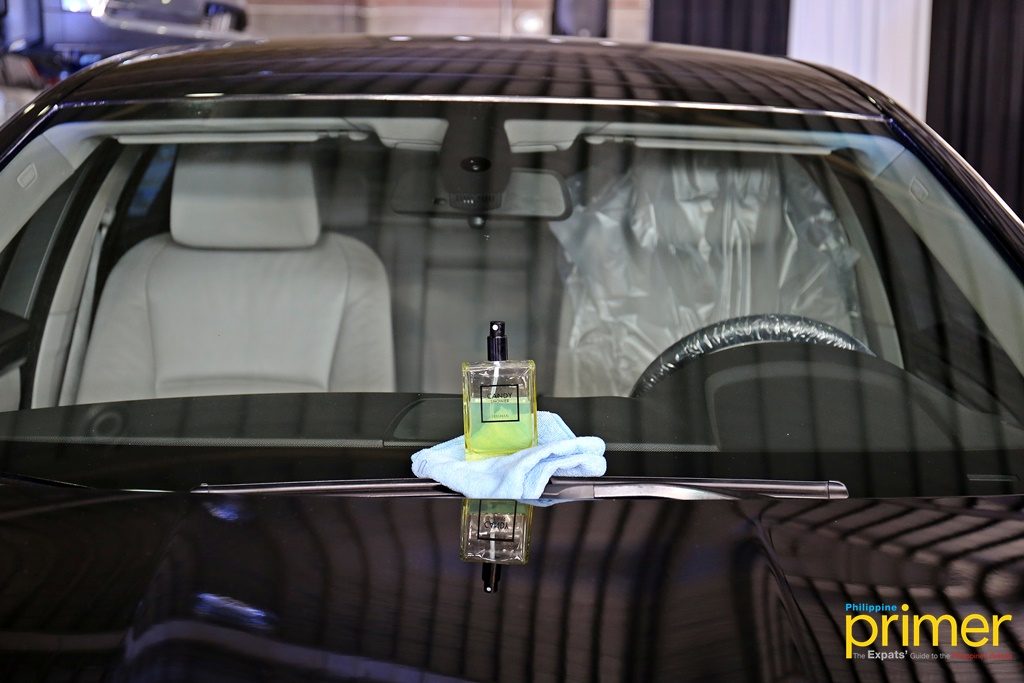 Tau Body Works has introduced a next-generation coating from Japan, Spashan, that can give your car a whole new level of shine and protection from pollutants and liquid stain.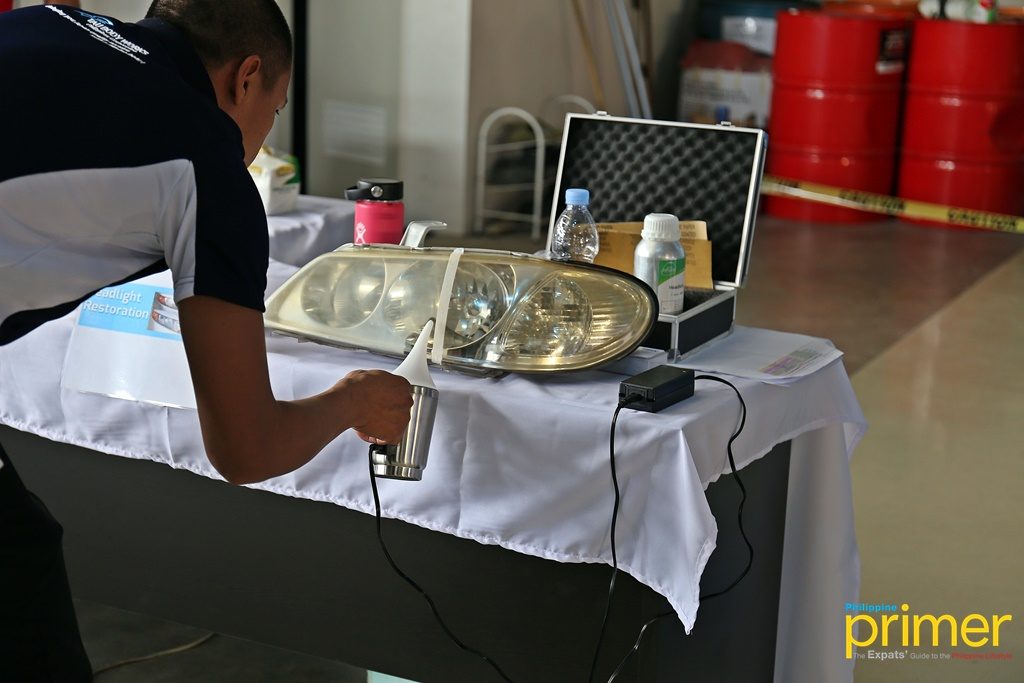 Yellow, foggy headlights? Tau Body Works can make them look brand new again in no time.
The whole process when the car is brought in for repair or maintenance is grounded in trust and transparency. The process and details, including how much time it would take and how much it would cost, would be disclosed to you—something that is apparently hard to get in most car repair shops.
Your car is handled with the utmost care, i.e. a safety cover is set and check-up is done. Before the repair starts, an accurate diagnosis and estimate are provided. You will be assured of a systematic time and work process management during the repair. The work is done in a closed warehouse, safe from external weather conditions and equipped with CCTV. After the repair is done, the vehicle undergoes quality assurance and then a car-wash. Finally, when the vehicle is ready for release, all the details of the process is explained to you through a Service Report.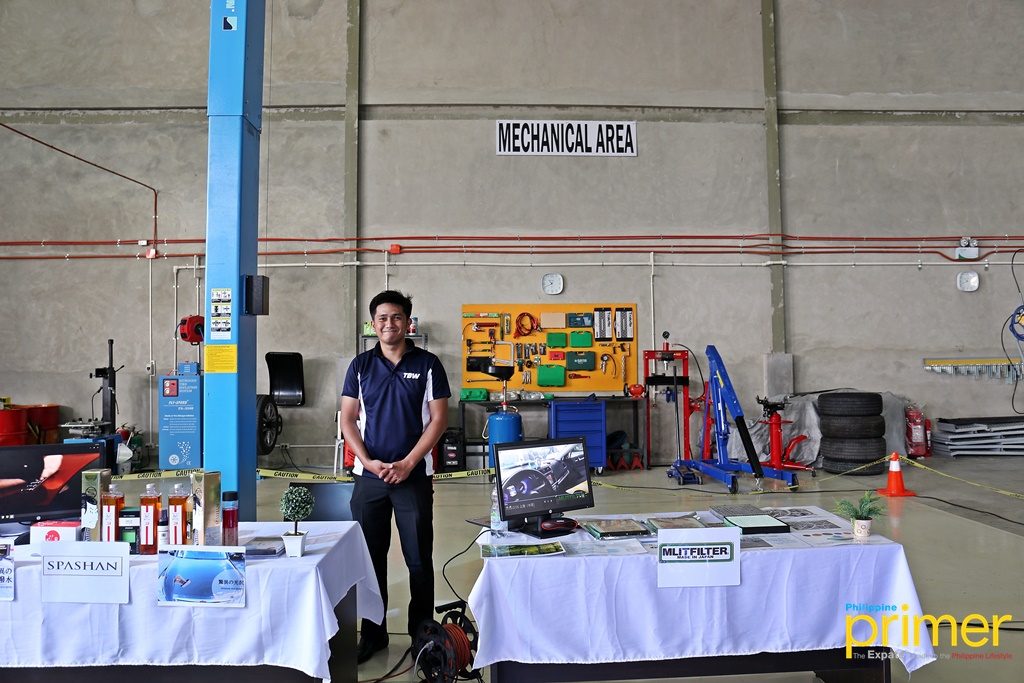 The crew of Tau Body Works are not only highly-skilled but also friendly!
Tau Body Works caters to both individual and corporate customers, basically all car owners in need of vehicle servicing. In the local scene where cars are a precious asset to many Filipinos, Tau Body Works also serves as a means for car owners to keep their vehicles for a longer time.
How to get here
From SLEX, you can take either Canlubang or Batino Exit. The road going toward the warehouse of Tau Body Works is called Bicutan Drive, which may not appear on Google Maps or Waze. Accessible via Athens St. from Batino or Gotesco St. from Mayapa-Canlubang Road, Bicutan Drive is marked by a small signboard.
Details
Address: Warehouse 12, Unit 2, Calamba, Laguna
Business hours: 8 a.m. to 5 p.m. (Mon. to Sat.)
Contact number: (049)252-2528
Facebook: TAU Body Works Philippines Corporation