Stanford Shaw Brewing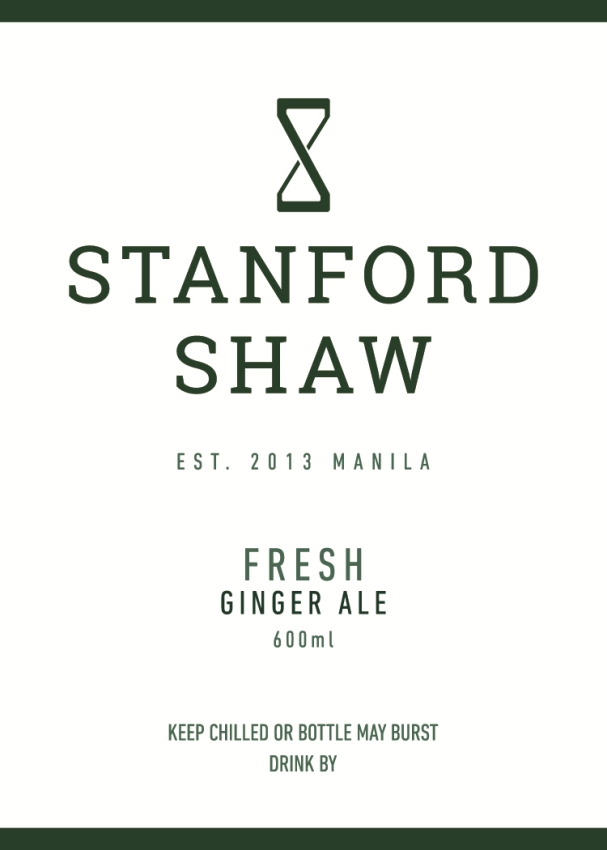 All hail, Ginger Ale!
Ginger + lemon = one refreshing tongue-tickling delightful experience! That's what you get from Stanford Shaw's Ginger Ale. Brothers Marc and Johann first brewed their delicious concoction in 2013. Marc initially tried to make milk tea, but was not so happy with the outcome. Their mom then lent him a beverage cookbook, which she bought 30 years ago. While perusing through the book, he came across a delicious looking recipe for ginger ale. Fast forward to 2015, Stanford Shaw's Ginger Ale is now a staple in Metro Manila's hottest weekend markets.
Stanford Shaw's Ginger Ale at the Salcedo Market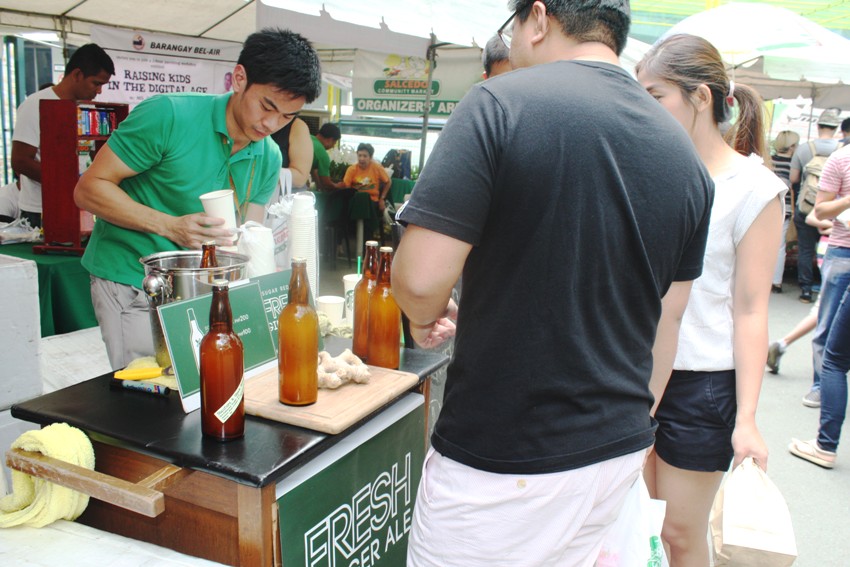 Best served chilled, this delightful drink is the perfect accompaniment to anything grilled, fried, and roasted. It also goes well with salads and sandwiches. Using raw ginger and lemon, Stanford Shaw brews and ferments their ginger ale to carefully extract its splendid flavor. It comes in 2 sizes: 600ml and 330ml. They are sold at P200 and P150, respectively.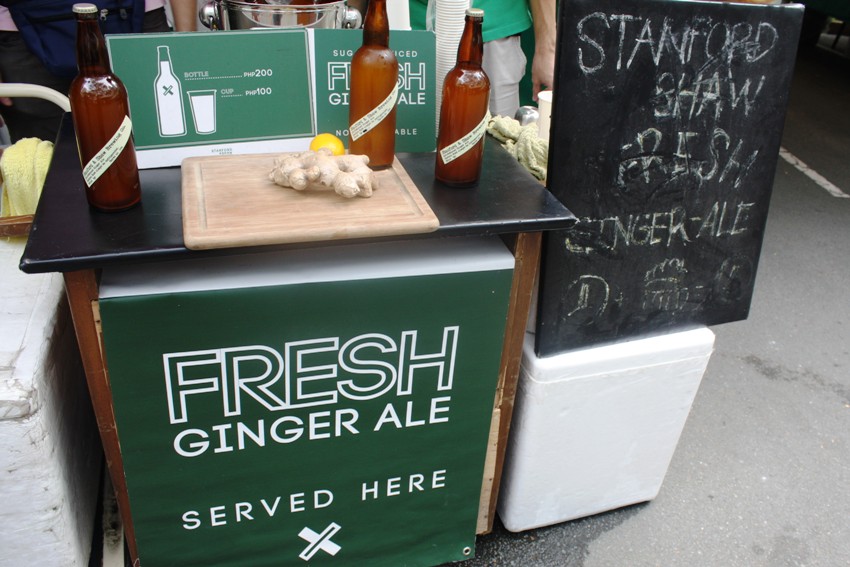 Drinking Stanford Shaw's Ginger Ale will turn your frown upside down!
Delicious, refreshing, and enjoyable! Stanford Shaw's Ginger Ale may be ordered through www.marketa.ph. They deliver all over Metro Manila, 7 days a week. Stanford Shaw Brewing is currently working on a new soda. Keep an eye out for it, Primer readers!
–
Article and photos by Manette Tuvida