Sta. Ana Import Export: Provider of Top-Notch Refrigeration and Confectionery Equipment
Sta. Ana Import Export: Provider of Top-Notch Refrigeration and Confectionery Equipment
Sta. Ana Import Export Inc. is one of the country's leading refrigeration and confectionery equipment providers. Supplying top-of-the-line confectionery showcases, commercial refrigerators, and freezers for various food businesses since 1987, Sta. Ana Import Export Inc. was also the first to introduce the inverter technology in such products, letting commercial establishments enjoy the same electricity-saving benefit that it offers to family households.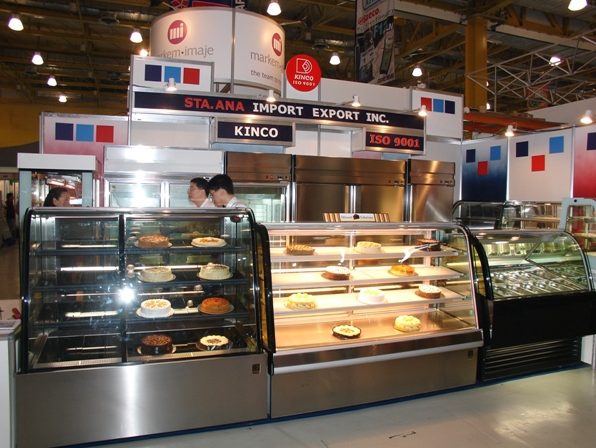 IMAGE Sta. Ana Import Export website
A recent addition to Sta. Ana's extensive catalog is their product line of Daiwa Inverter Commercial Refrigerators by Daiwa Industries, Japan's major manufacturer of commercial refrigerators and freezers. Daiwa products are the only ones in the Philippine market that feature triple inverter systems (two fan motors and a compressor) which allows businesses to significantly cut down on electricity costs compared to conventional inverter compressor models.
Just see how much this technology can let you save on the bills. For instance, the inverter controlled refrigerator unit 411CD-ECV can let you save more than 75% your energy cost:
Daiwa Inverter Controlled Refrigerator 411CD-ECV
The smaller unit 5061CD-EC can let you save nearly half the energy cost of a conventional model: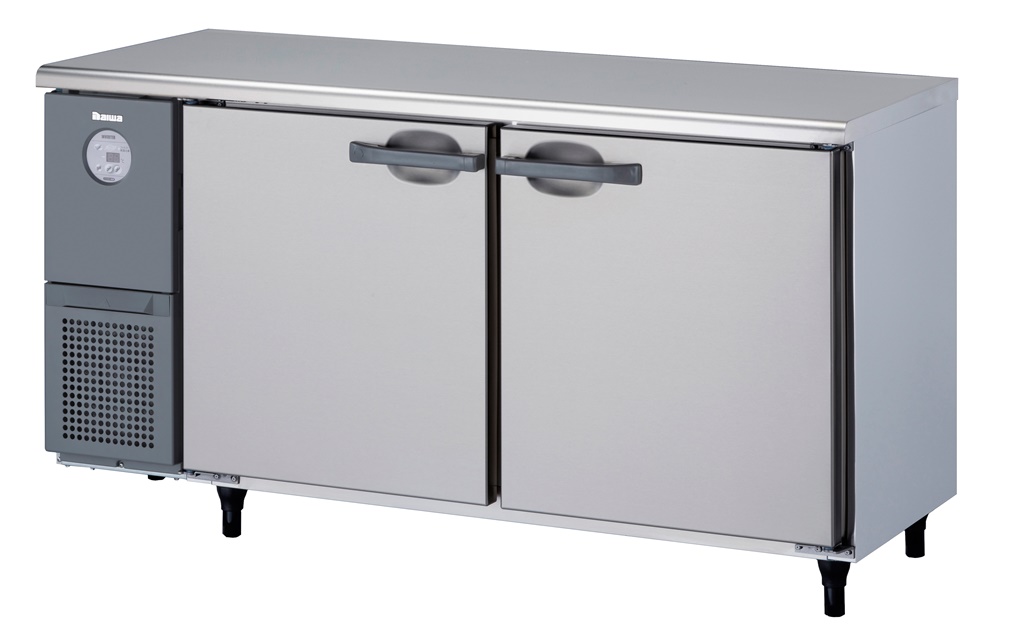 Inverter Controlled Refrigerator 5061CD-EC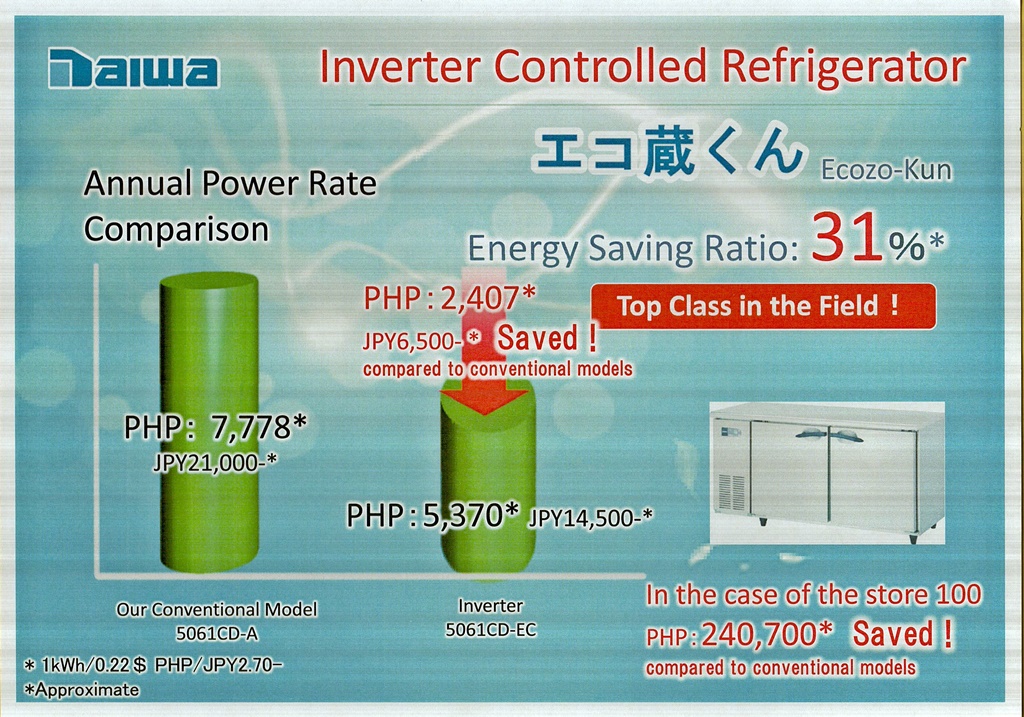 Sta. Ana Import Export also offers specialized units like the no center pillar inverter units and space-saving sliding door stainless units.
No Center Pillar Inverter 421CD-NP-EC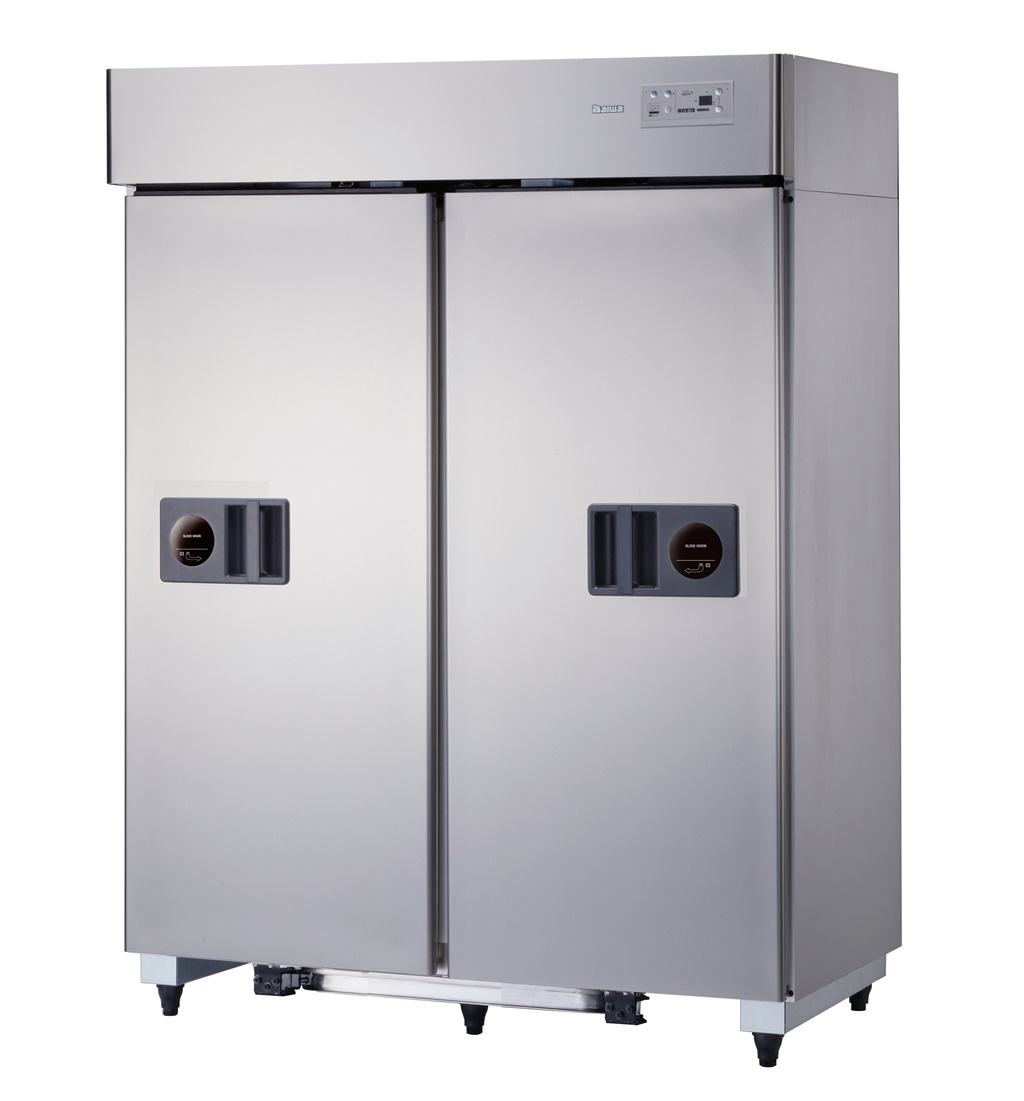 Space-saving Sliding Door Stainless Unit 521CD-S-EC
Sta. Ana Import Export is also dedicated to making sure its clients get the most out of their equipment by providing after-sales service and customer support. They have trained and dedicated service personnel ready to assist with any equipment issue and repair needs. They also have a large stock of spare parts in their service center in Makati.
If you need top-notch refrigerators and chillers for your business, choose Sta. Ana Import Export and ask for a quotation through the contact details below:
Sta. Ana Import Export Inc.
Address: 3874 Gen. Macabulos St., Bangkal, Makati City
Contact number: 02-889-0049
Email: staana@eastern.com.ph
Website: staana.net