Smartwatch and Fitness Band Amazfit Now Available in PH
Fitness band brand Amazfit officially unveiled their award-winning smartwatches through a fun-filled Amazing race facilitated by Mystery Manila. The smartwatches were tested through physical activities and challenges highlighting its different features.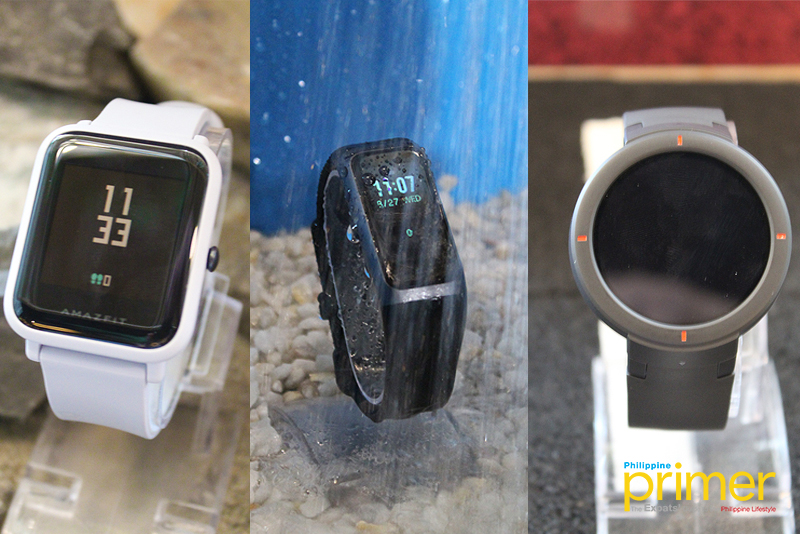 Amazfit is a smartwatch and fitness band brand that aims to connect technology and active lifestyle through light-weight smartwatches. Its mission is to connect biochemical signals and daily activities with smart data services and promote a healthy and active lifestyle for everyone.
Amazfit Cor2 (Php 2, 990)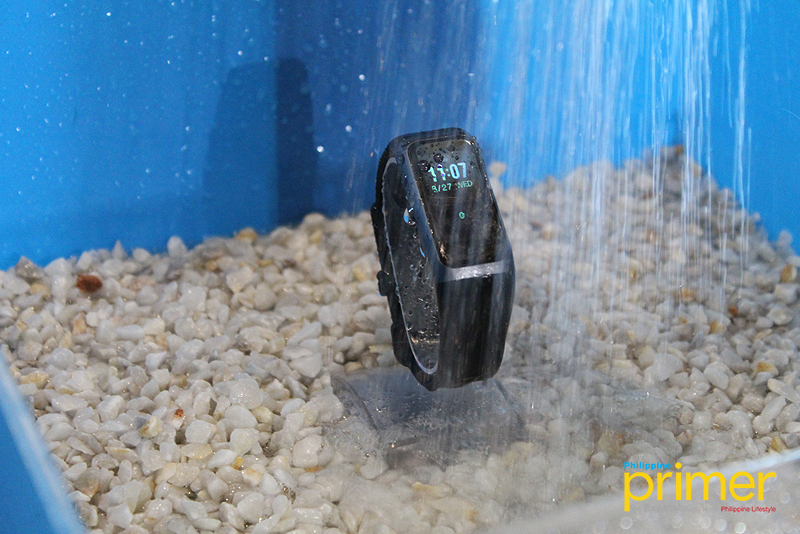 Amazfit Cor2 (Php 2, 990)
The Amazfit Cor2 fitness band maintains 20-day battery life and features daily message notifications, NFC card swipe (near field communication often used for contactless payments), step counting, and even an alarm clock.
It has 1.23-inch color IPS LCD display and its sports function shows data in real time especially if you're running, cycling, or jogging. The fitness band is also waterproof and can be worn even while swimming and surfing. The bracelet, on the other hand, can record and analyze your sleep as well as pause, play, and change songs from your mobile music player.
Amazfit Bip (Php 3,490)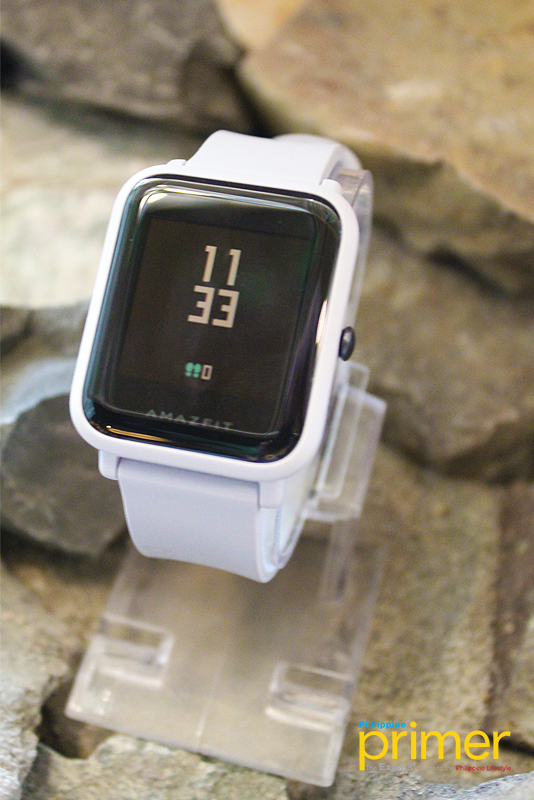 Amazfit Bip (Php 3,490)
The Amazfit Bip features a month-long battery life on a single charge. It has a reflective always-on color touch display, GPS, barometer, a geomagnetic sensor, PPG heart sensor (photoplethysmography) used to monitor the rate of blood flow, and a 3-axis accelerometer for activity, sports, and sleep tracking.
It weighs 1.1 ounces or 31 grams and comes in four vibrant color options. This smartwatch also allows you to receive emails, text messages, calls and app notifications on the watch display. You can also track your runs, cycling, and other sports with detailed GPS routes and stats.
Amazfit Verge (Php 8, 490)
Amazfit Verge (Php 8, 490)
Amazfit Verge is the perfect combination of style and technology. It comes with eleven sport modes including running, walking, climbing, tennis, skiing, cycling, and elliptical training. It has a GPS plus GLONASS (global navigation satellite system) route and distance tracking plus an ability to make and receive phone calls.
It has a Bluetooth connection and you can also access emails, text messages and other app notifications. It has 1.3 AMOLED (active-matrix organic light-emitting diode) screen of high definition pixels that also includes an optical sensor for accurate monitoring and recording of your heart rate. It has five days of battery life perfect to keep up with your active lifestyle.
Whether you're looking for a lightweight, comfortable fitness band or smartwatch for either work, school, sports or just everyday use, Amazfit's fitness bands and smartwatches is definitely one you must try.
Amazfit is available at Lazada and Digital Walker. For more information, you may like Digital Walker on Facebook at digitalwalkerstore. 
---
This is a press release. Minor edits were made prior to publishing.