SIF App Offers Self-Improvement Services Right at Your Doorstep
Nowadays, most people tend to stay in and recharge for another work week instead of going out and be stuck in the city's traffic jam. This also means skipping out some of the essentials in taking good care of themselves—like getting a much-needed haircut.
Fortunately, there's the internet that makes the services relatively easier to access. Ever imagined having an online application that can bring the services of a salon or a wellness center right at your doorstep?
Well, the SIF application turns this into actuation by means of their offered services!
Download the SIF app and get access to a wide range of self-improvement services!App Store: https://apple.co/2m1v9s6Google Play: https://bit.ly/2kqarBm #SIFPh #ConvenienceOnDemand #NoNeedToLeave

SIFさんの投稿 2019年10月4日金曜日
Primarily developed to cater to grooming needs of both men and women, SIF has now grown into an application that encompasses the different needs of its users not limited to this aspect alone.
Said services include nutritional counseling and laboratory test under the Health and Nutrition tabs, varying massage types fitted to different needs under Wellness, expert aid in honing one's skills and potentials under Skills, and one-on-one exercise training or private yoga sessions under Fitness.
The best part is that you can even book a personal stylist under Style!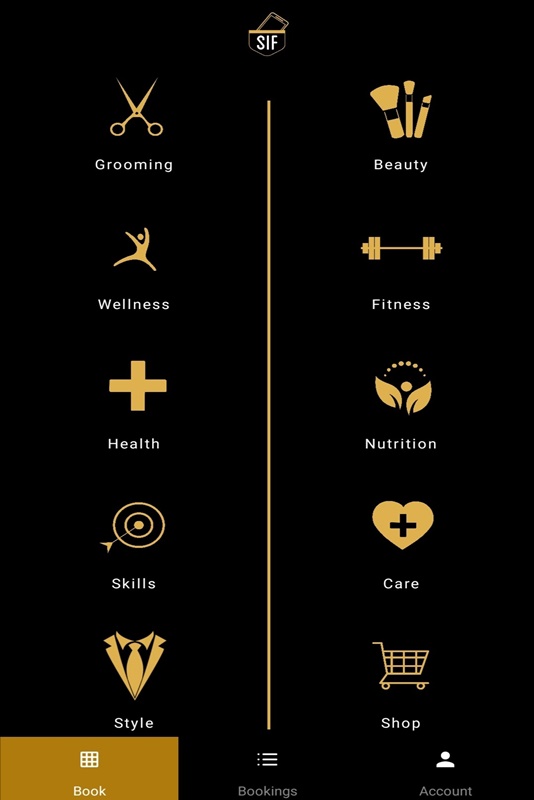 SIF's home page. Various services are available to be booked on-demand or by appointment.
"Given the feedback we got from our customers, we have decided to expand and offer other services that you would normally have to drive somewhere to avail of. Now you can get your blood tests done at home, get your own personal trainer to come to you wherever you are, or get nutritional counseling in your own kitchen," Gino Jacinto, COO of SIF Philippines, said in a press release.
Following the expansion from being a mere online grooming and beauty application, users can expect more from SIF as additional services are already in the works.
Soon, you may avail services for personal care such as regular therapy and rehabilitation exercises, pet care, and car care among others.
Simply download the SIF application either from the App Store or Google Play, and you're free to utilize the array of services either on-demand or by appointment.
Here's your step by step guide on how to use and book a service via SIF. Download the app now! App Store:…

SIFさんの投稿 2019年10月2日水曜日
"With the extreme traffic congestion nowadays, convenience has now become one of the main driving forces behind human decisions, and this is exactly what we want to address with SIF. We want to make things easier for everyone by offering convenience on demand that allows people that extra time for things that matter," Jacinto concluded.
Details
Website: sif.ph
Facebook: facebook.com/homewithsif
Instagram: instagram.com/sif.ph
---
Source: SIF's official press release
Left photo used in the featured image grabbed from SIF