Export company/Manufacturer of rubber parts/ Automobile parts/ PEZA
SHOWA POLYMER PROCESS CORPORATION
The company engages in the manufacturing of rubber parts for vessels, automobiles, and industrial use.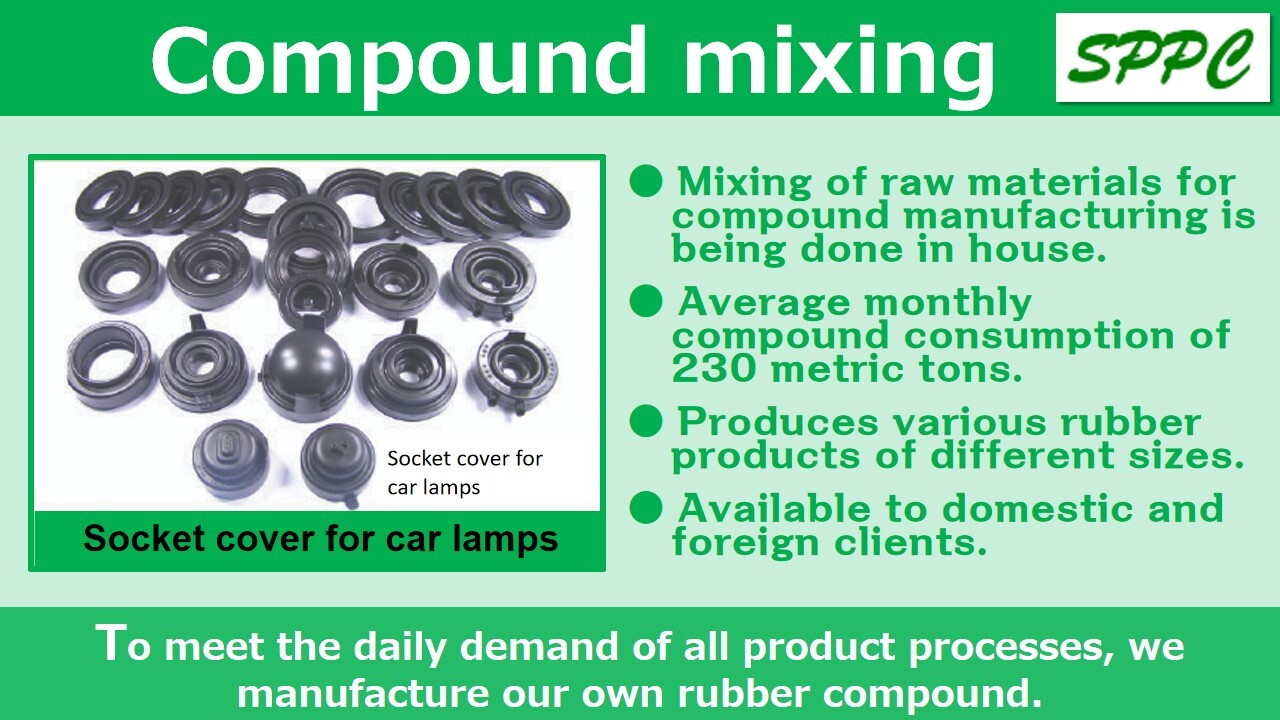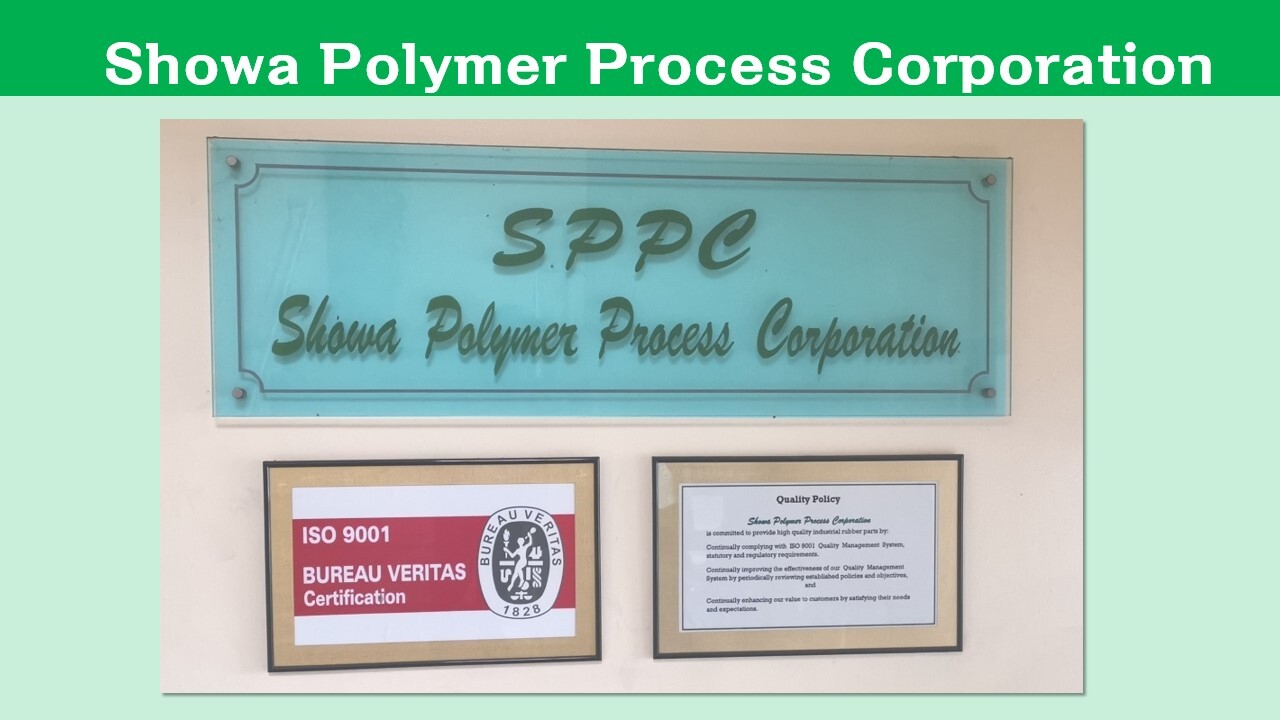 Service introduction
Customer
Showa Polymer Process Corporation manufactures rubber products. One of them is the Hatch Sponge, which gained the "Pioneer Status" here in the Philippines. Hatch Sponge product is used for vessels. SPPC also produces flexible joint, rubber parts for automobiles, and other industrial rubber products.
Machines and Technology
Our company is equipped with modern machinery utilizing cutting-edge technology. In fact, when we expanded our business in 2004, we've purchased a new injection machine and testing equipment. At present, we have hundreds of machines, most of them are operating 24/7. We continue acquiring new machines to support the growing numbers of products we're currently producing. We're also focusing on processes, control systems, and quality measurement in the field of manufacturing technology.
Activities:
Compound Mixing: We produce our own rubber compound to meet the daily product processing material requirement. Mixing raw materials with the main ingredients in making compounds takes place in our assembly line. We operate for local and international customers. On average, our monthly production compound consumption is 230 metric tons. Different types of rubber products in numerous sizes are shaped up by well-maintained DIES and MOLDING equipment.
Mold Design: Molds of different shapes and sizes with accurate dimensions and surface finish are used to make the final product. Every requirement for the production of the final product at satisfactory level are taken into consideration while the mold is being designed. Mold designs vary depending on the customer's needs and designing takes place in our parent company, SGK.
Compression Molding: Molded rubber parts are formed and cured in a single operation by the simultaneous application of pressure and heat. Pressure is ordinarily applied by means of a hydraulic press which forces the uncured stock into the contours of the mold. Heat from the press plates is conducted through the mold which cures the rubber.
Rubber Injection: Injection machines utilize a screw mechanism to force uncured rubber into a tightly closed mold. Forcing the rubber through small passages under high pressure increases the temperature of the injected compound.
Extrusion: Extrusion is a very economical and widely used method of processing rubber both for making blanks for molding and for making rods, tubes, strips, channels, and gaskets of different sizes and shapes.
Click here for detailed inquiries