Sharp: Health Hacks for a Happier Home
This rainy season, it is important to always stay healthy to prevent from getting sick. Since mosquitoes are mostly prevalent during the rainy days, one needs to make sure that the house is free from anything that may carry disease. With this, Sharp Philippines brings you healthy hacks to help you have a happier home.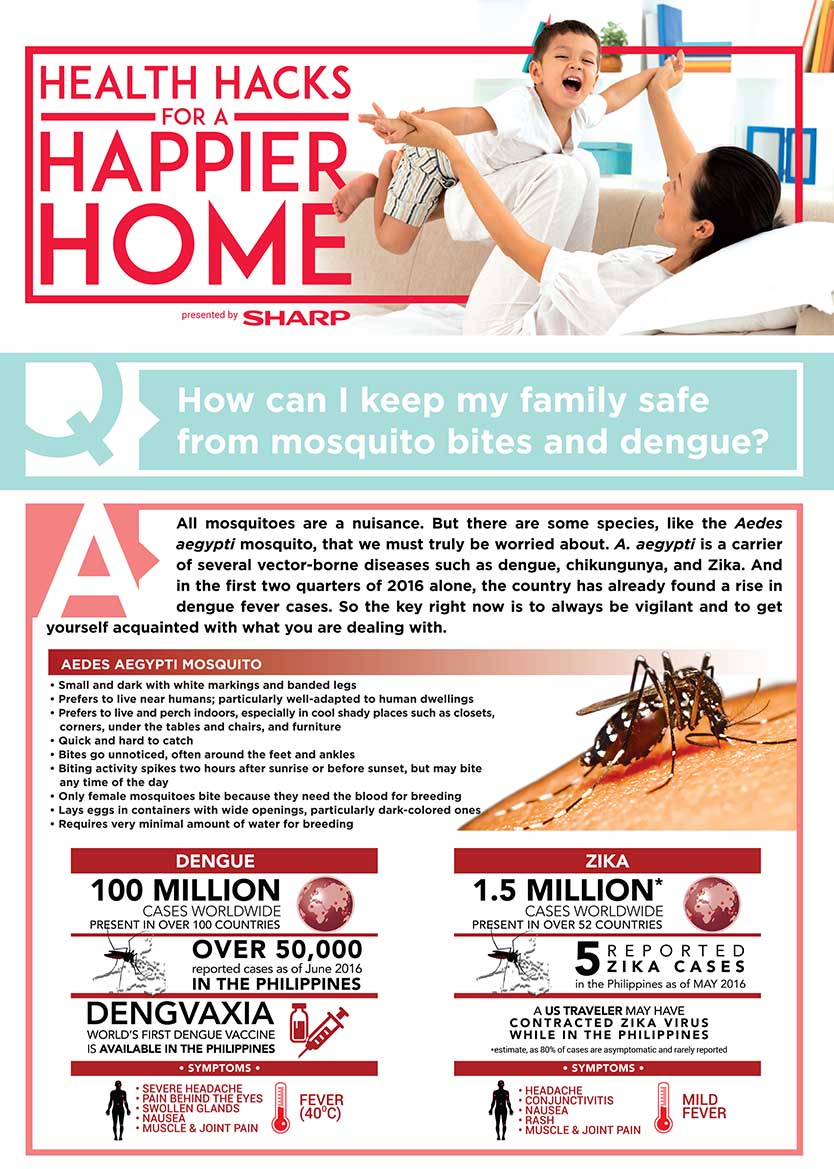 To help you on your mosquito problems, Sharp Philippines brings you Plasmacluster Air Purifier UV+ which acts as a purifier deactivating up to 99% of airborne allergens, viruses, and bacteria while reducing unwanted odors. With its True HEPA Filter, this air purifier can can capture 99.97% of smoke particles, pet dander, and pollens that can get you allergies and other diseases. Sharp Plasmacluster UV+ (FP-FM40E-B)  is at P14,998.00 and FP-GM30EB is at P9,998.00 based on its suggested retail price.