Salcedo Auctions in Makati: Finding the Rare and Beautiful
The cosmopolitan Salcedo Village in Makati becomes the fitting stage for the finest and rarest pieces from all over the world brought up for auction.
The treasure trove that is the Salcedo Auctions gathers and curates timeless articles and makes them available to connoisseurs and collectors who want to own a piece of valuable and timeless acquisitions.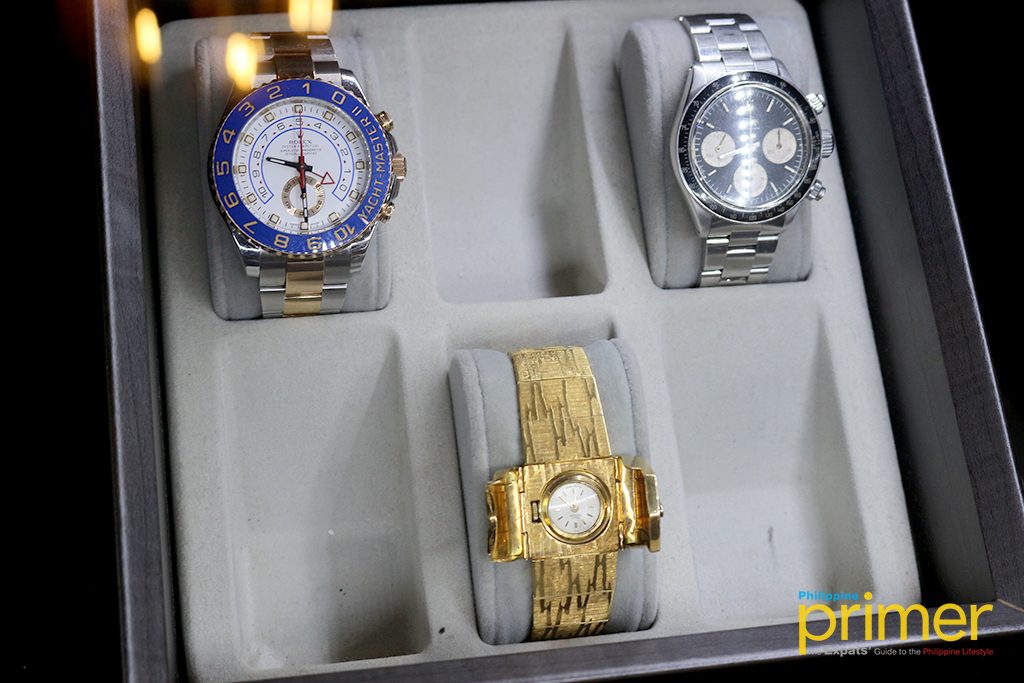 The Rolex Submariner-Sultanate of Oman Ref. 16613 which is adorned with the "khanjar" symbol
Established in 2010, Salcedo Auctions is the only auction house in the Philippines to specialize in the sale of fine art, jewelry, decorative arts, and collectible accessories by leading local and international artists and artisans.
Not only do they simply auction art, they also give importance to the country's artists, historical figures, and ethnic pieces.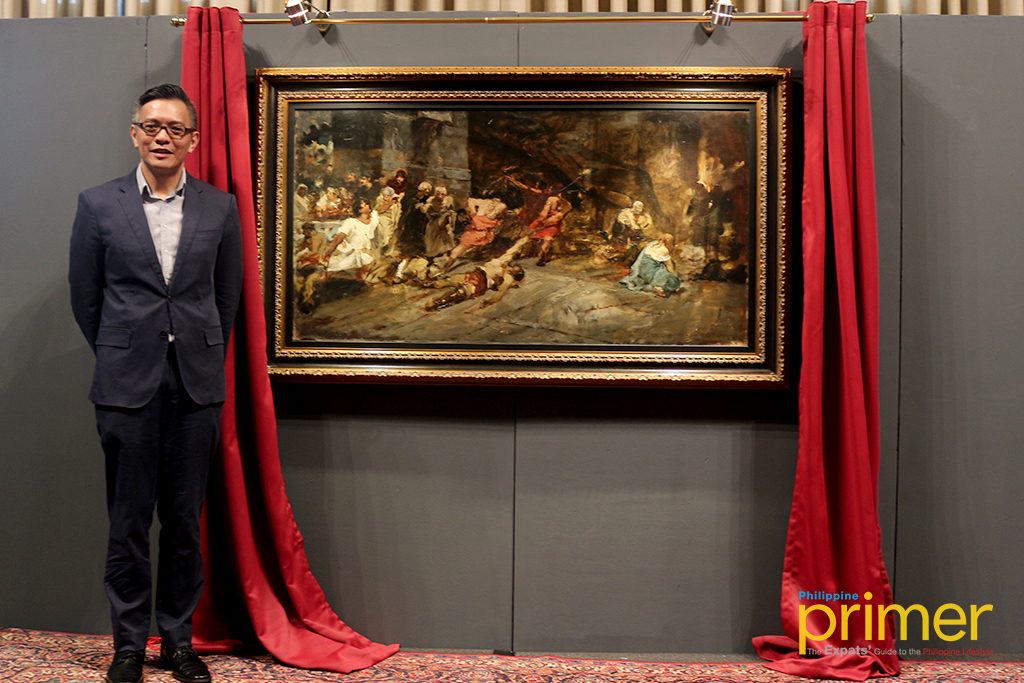 Salcedo Auctions Director Richie Lerma with the boceto for Spoliarium
The Well Appointed Life is an annual auction on September that features both the historical and the contemporary pieces of Philippine art as well as rare timepieces, collectible jewelry & furniture, and rare automobiles.
They have auctioned in the past, works and letters of Juan Luna y Novicio and, most recently, the original boceto for Spoliarium that sold for Php 73,584,000. Other works include Philippine National Artists BenCab, Cesar Legaspi, Arturo Luz, and sculptor Ramon Orlina.
Also read: Salcedo Auctions' The Well-Appointed Life Will Include the Boceto for Spoliarium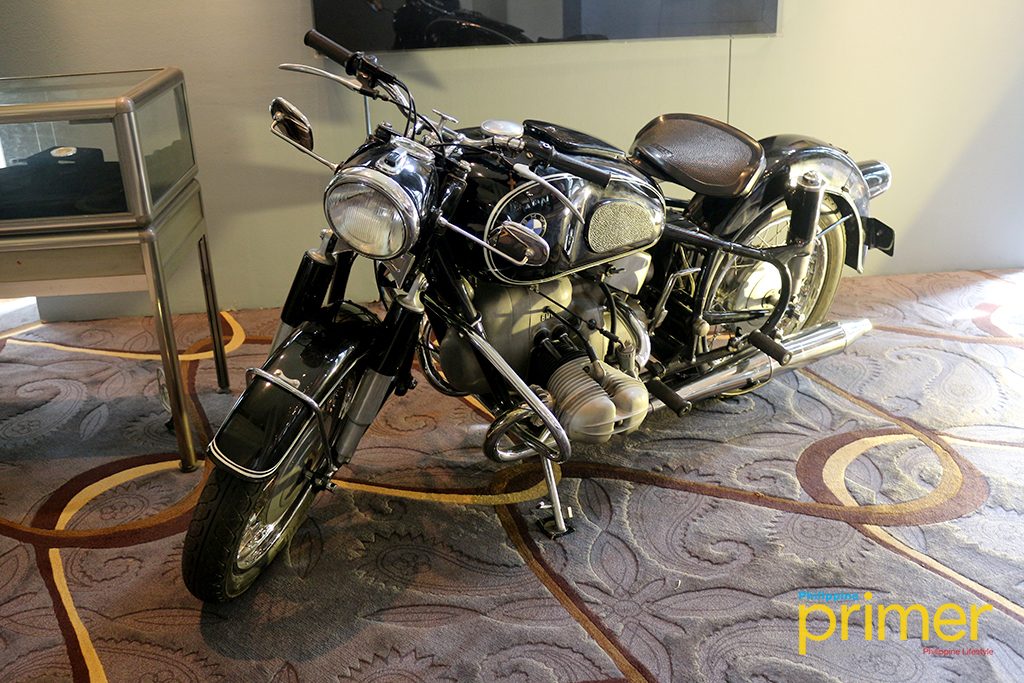 Under the Rare Automobiles, motorcycles like this rare BMW and other cars, prices go up very fast during the auction.
Not limited to Philippine art, Salcedo Auctions also accept consignments that are original and special. For example is jewelry by Cartier, Bvlgari, Tiffany & Co., vintage single-malt whiskeys and cognacs, antique katanas, furniture, Qing dynasty jars, and rare automobiles.
Prices for pieces can go up very fast and many will go to private collections may not be seen in public again. However, Salcedo Auctions know that art can be appreciated by everyone and they hold free public viewing in both their gallery along Tordesillas Street or a partner venue.
Interested parties or any common art lover can appreciate the items up for auction for a week before the auction day. They also release a catalog available online and in print for an auction with the detailed information of each lot.
Not only Filipino art but also jewelry could go under the hammer at Salcedo Auctions.
The dedicated team behind Salcedo Auctions brings with them a wealth of experience and a track record of integrity and service. Guided by some of the most respected names in Philippine art and business, they uphold the highest standards of excellence and professionalism.
Salcedo Auctions are guided by Specialists Ramon E.S. Lerma (Fine Art / Philippine Art), Karen Kua-Lerma (Jewelry), Graciano Bailon (Watches), and Manuel Jose Cruz (Collectibles, Prints, Books, Manuscripts and Ephemera) among others.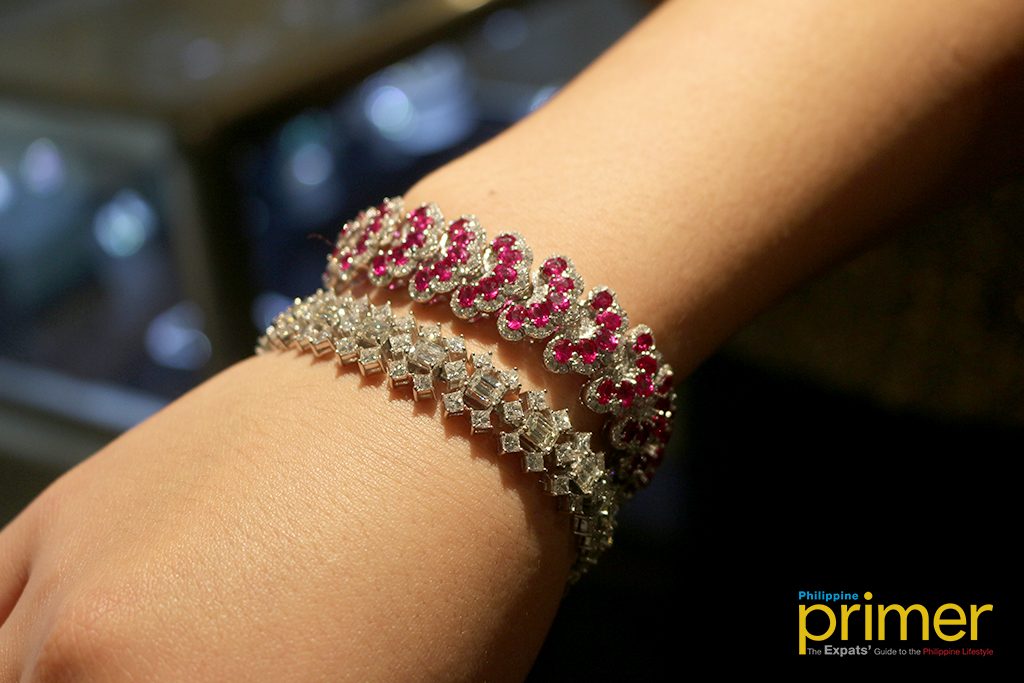 The revelry of jewelry is best experienced when worn. This is possible with a formal request during the free public viewing of the lot pieces.
They accept consignments of art from all forms as long as it is an original. The seller only needs to show photos, certificates when available, and allow the auction house to study the item.
Meanwhile, bidders are required to deposit Php 10,000 to join the auction. The deposit will be subtracted for the winning bids and refunded for the rest. They are also given a week to arrange to claim their pieces before the house will impose a storage fee. All winning bids are final.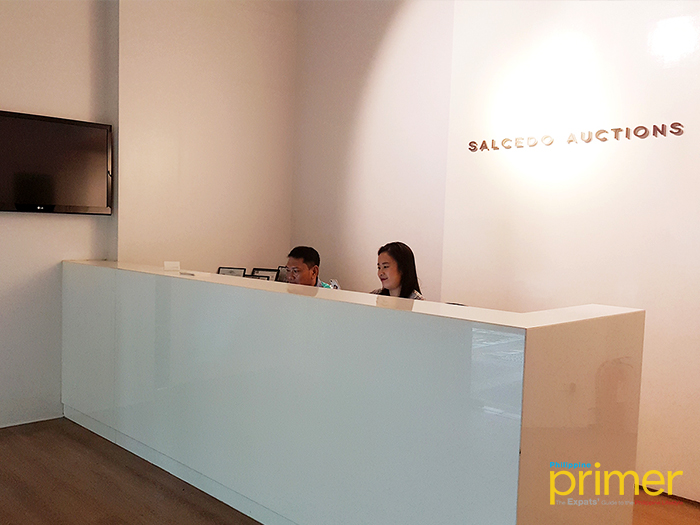 Salcedo Auctions office is open from Tuesday to Friday from 10 am to 6 pm and on Saturday from 10 am to 4 pm at Three Salcedo Place, 121 Tordesillas Street, Salcedo Village, Makati.
Contact them at 02-659-4094 and info@salcedoauctions.com or visit their website at http://www.salcedoauctions.com.
Get in touch with Salcedo Auctions to start selling or bidding fine art pieces. Discover fine, artisanal items with exceptional value.
Details:
Address: Ground & Podium Levels, NEX Tower, 6786 Ayala Avenue, Makati City
Contact number: 02-659-4094
Business Hours: Tuesday to Friday from 10 am to 6 pm and on Saturday from 10 am to 4 pm
Website: http://www.salcedoauctions.com
E-mail: info@salcedoauctions.com