Royal Oriental Wellness in Makati: A Chinese Healing Massage Place
A lot of people would definitely choose to go to a spa to de-stress and be pampered after a tiring week at work. In Makati, there's a place that can give you more than just a passing experience of relaxation. At Royal Oriental Wellness, a massage is treated as more of a healing experience aside from being relaxing.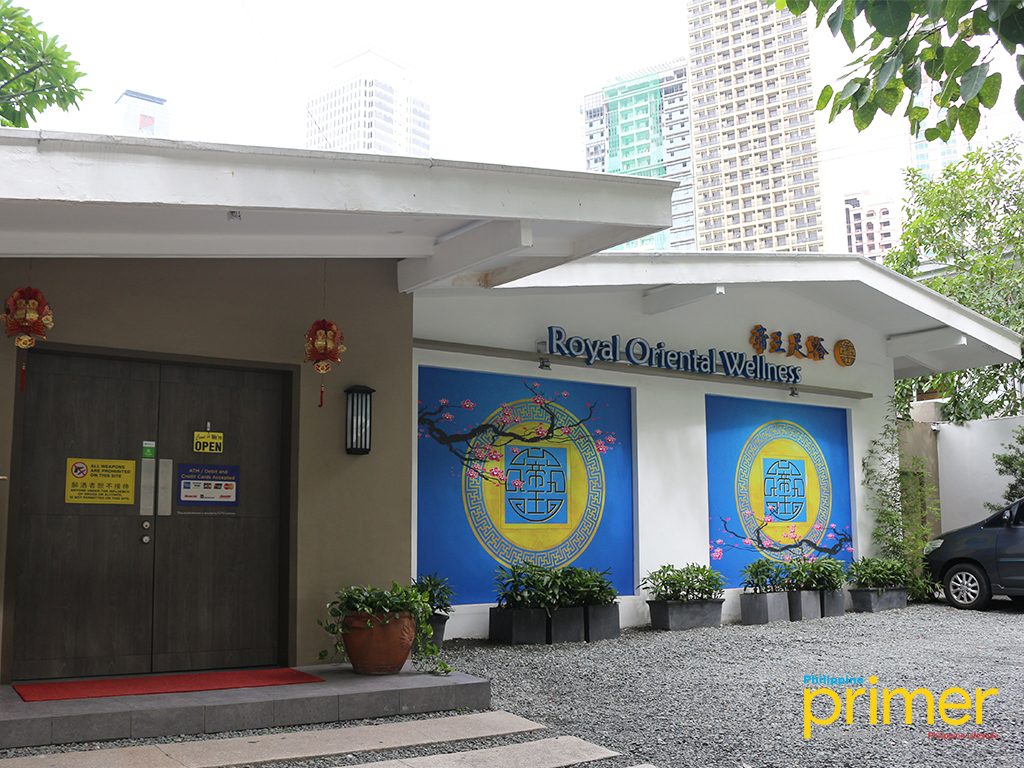 Royal Oriental Wellness is located in front of SM Jazz Residences
Situated along Nicanor Garcia Street in Makati, Royal Oriental Wellness is your go-to place—not just to rejuvenate—but to relieve body pains through Chinese massage techniques. In traditional Chinese practice, massage is one of the medical treatment methods along with dietary herbal medicine and therapeutic exercise. It is a form of deep therapy that carries many benefits.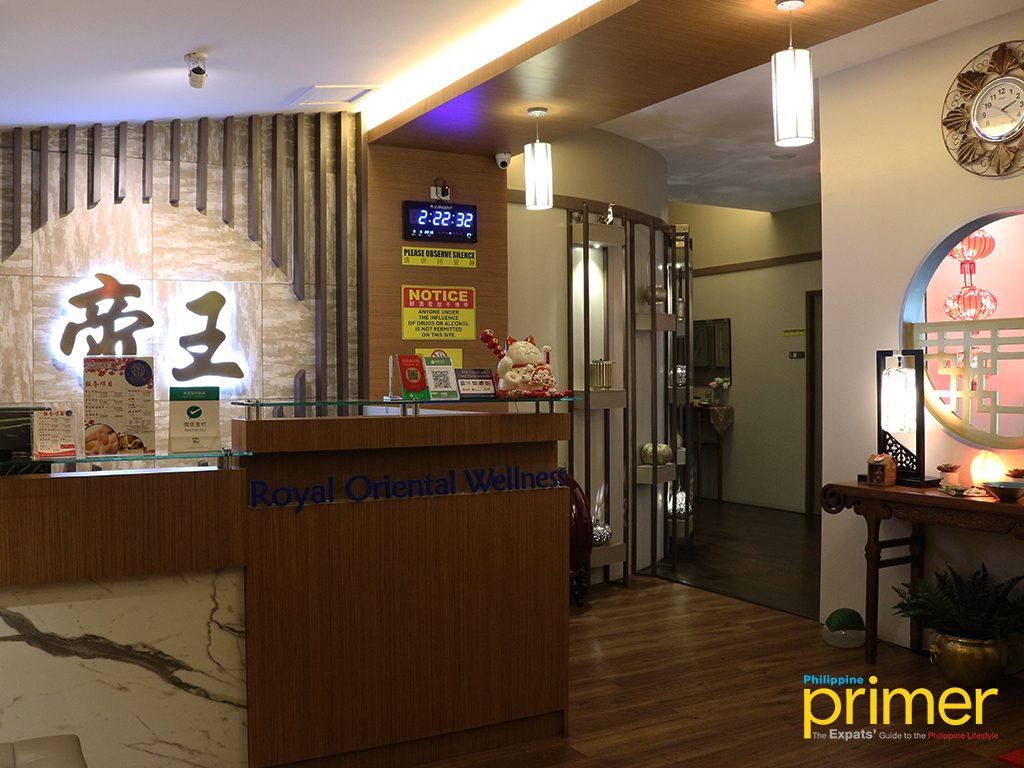 The setting gives you a homey feeling from the moment you step into the massage rooms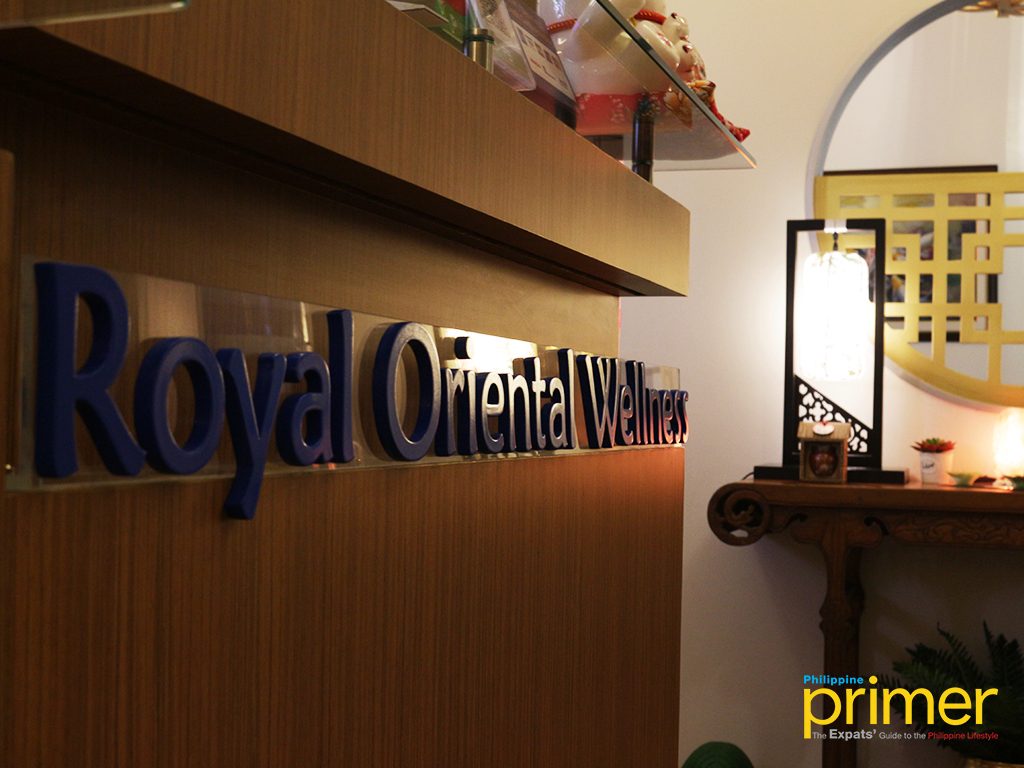 The name of the spa definitely speaks for itself
With its pleasantly comfortable and homey setting, the Chinese-inspired wellness center provides its guests full concentration, which makes it different from those spa places that are usually located inside busy malls and marketplaces. Its spacious scented rooms with comfortable massage beds make the place truly relaxing. The rooms are good for a group of three, five, or seven. They have special VIP rooms which give you a peaceful atmosphere, keeping you away from distractions.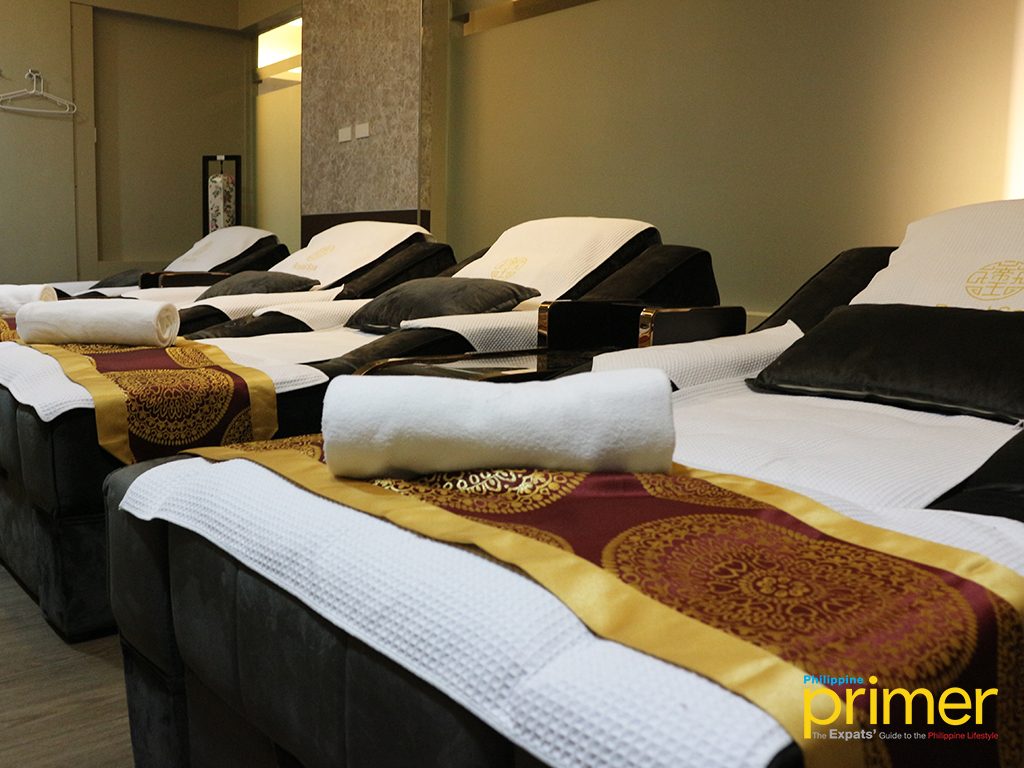 The rooms are relatively spacious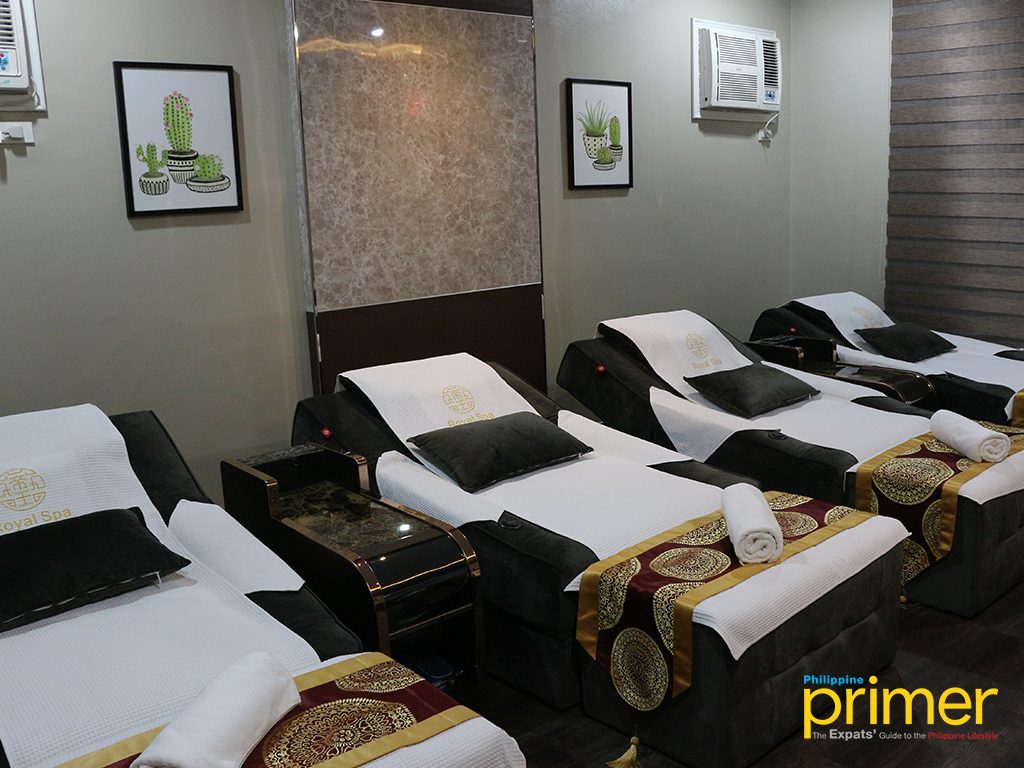 All massage beds are sourced abroad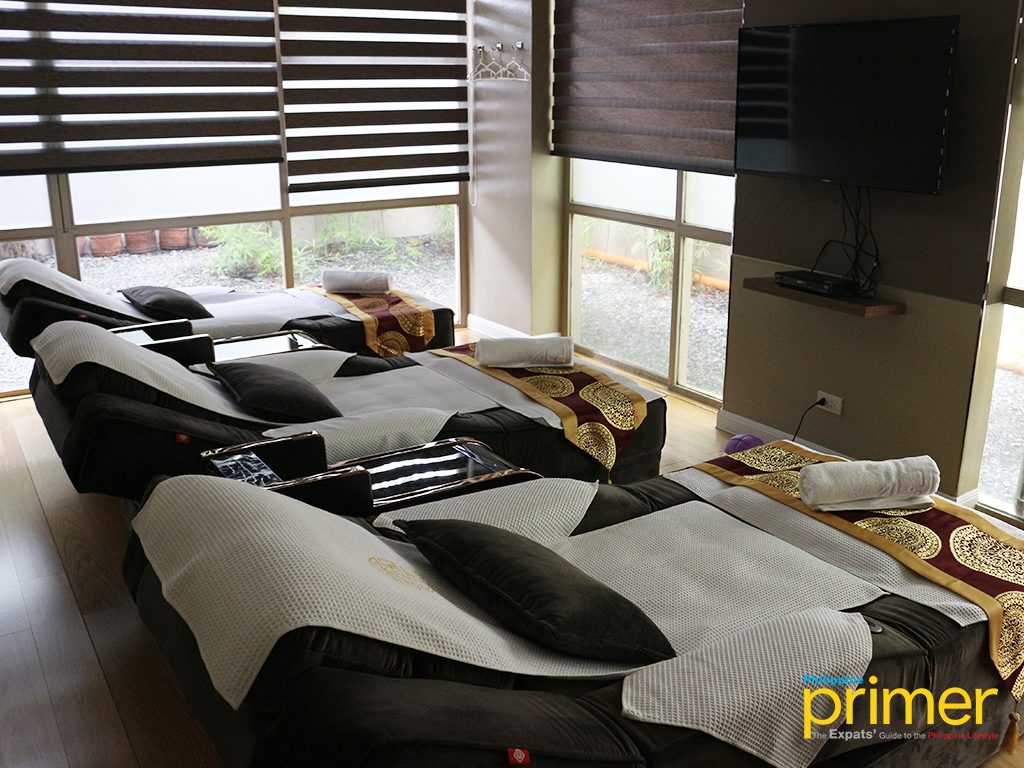 It has a sanctuary-like vibe that heals and relaxes you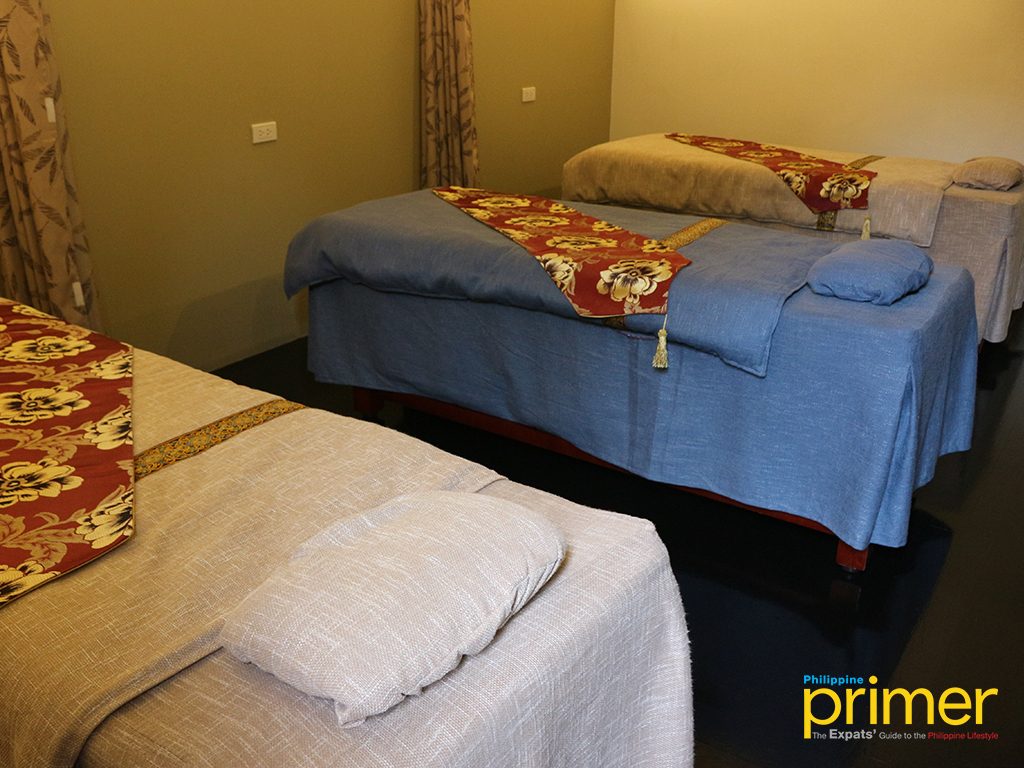 The ambiance on the second floor is very relaxing as well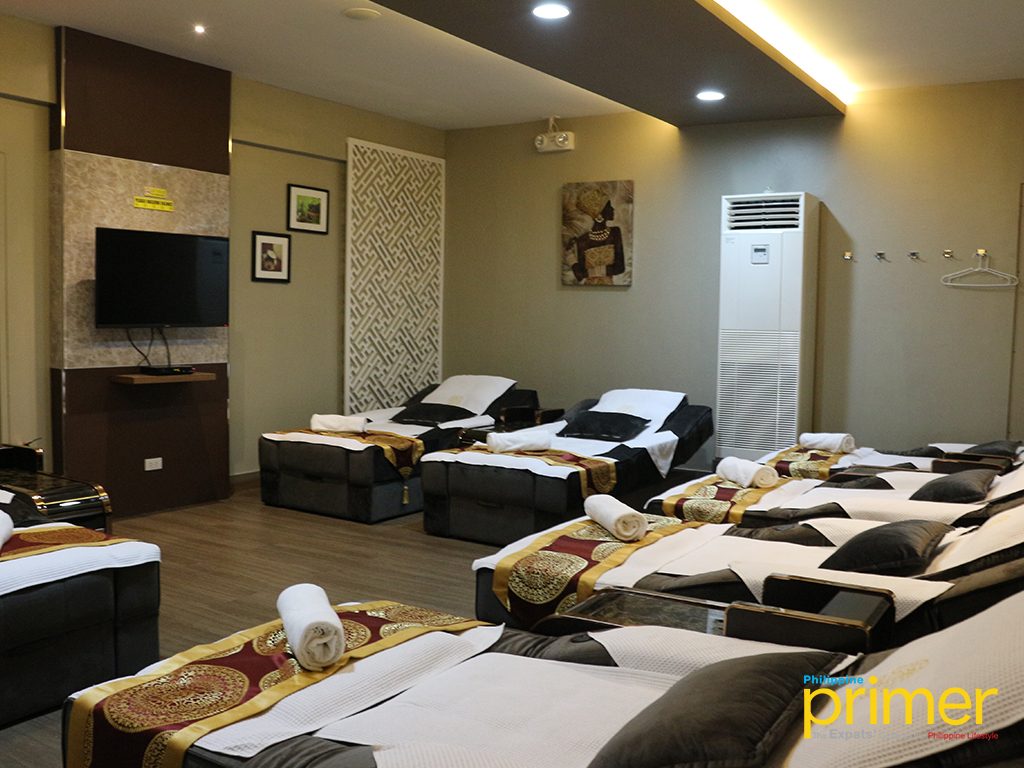 Bond with your family or friends in rooms for seven
More than that, the therapists—all trained by a Chinese master—are very professional and accommodating. They will treat you regally as they welcome you from the moment you step in, making the name of the spa speak for itself.
They also have rooms upstairs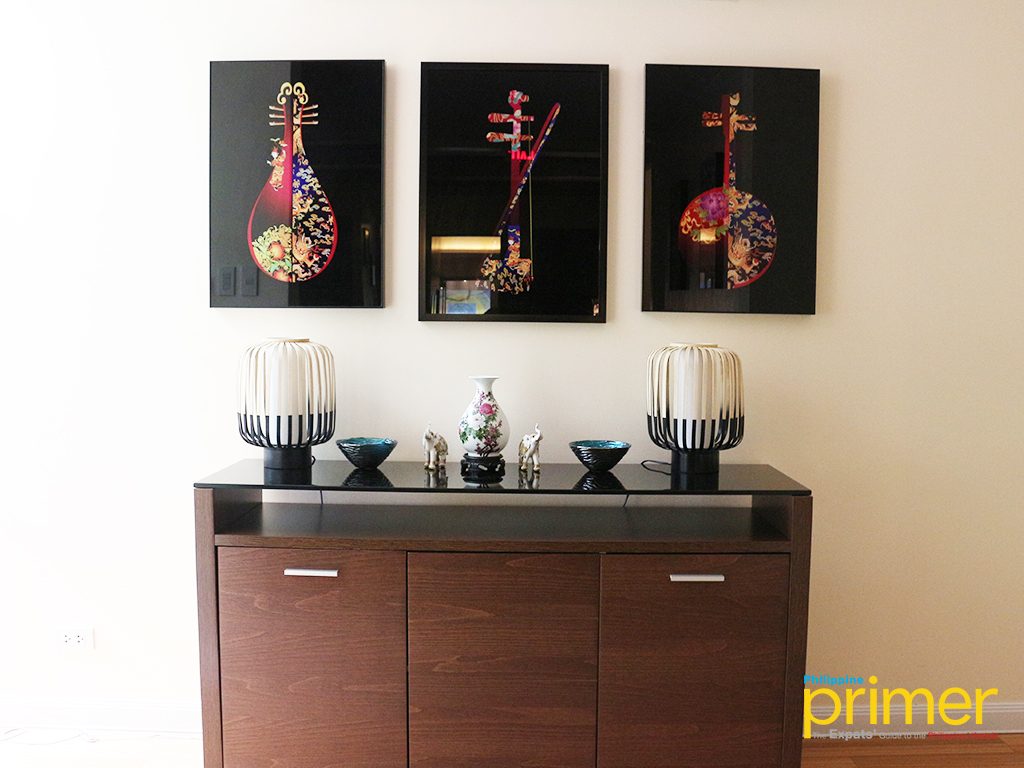 Everyone will surely be pleased with its oriental decorations
One of the services they have is the Royal Signature Foot Massage (Php 980, Php 1,470, Php 1,960). The service is actually a whole body massage but focuses more on the feet. It is a kind of dry massage which is both beneficial and relaxing.
Other services they offer are Chinese-Style Shiatsu Massage (Php 900-Php 1,350), Foot Reflexology (Php 800), Swedish Massage (Php 980, Php 1,350, Php 1,750) Ventosa (Php 600), Back Scraping (Php 600), and Hot Stone Massage (Php1,500, Php 2,000). These services are available for 60, 90, and 120 minutes.
To those who would love to experience Royal Oriental Wellness, they're offering weekday afternoon promos. For every group of three availing massage services, they will give a complimentary Swedish Massage gift coupon or a Chinese-Style Shiatsu gift coupon that you can use the next time you visit.
For individual customers who availed services worth Php 1,350 and above, they will get free Ventosa for same day use. *Please take note that the promos are available from Monday to Fridays only, except holidays, from 1 p.m. to 5 p.m. only.
Share these coupons (80mins of Royal Signature Foot Massage) with your company (6pcs-Php 4998 only and 10pcs-Php 7880 only)
For more details, visit their Instagram and Facebook page and call 02-838-2793 or 02-838-5369 to reserve or buy gift coupons.
Details:
Address: 233 Nicanor Garcia Street Bel-Air, Makati City
Contact: 02-838-2793 or 02-838-5369
Operating Hours: 1:00 p.m. to 11:30 p.m.(Monday to Friday); 11:30 a.m. to 11:30 p.m. (Saturday, Sunday, & Holidays)
Facebook: www.facebook.com/RoyalOrientalWellness/
Website: www.royalorientalwellness.com/