Realme Philippines Launches the Newest Smartphone Realme C1
As the Christmas season rolls in, the newest smartphone brand in the Philippines, Realme, aims to make the wishes of the youth come true. Real me introduces the Realme C1 as their first venture into the Philippine market.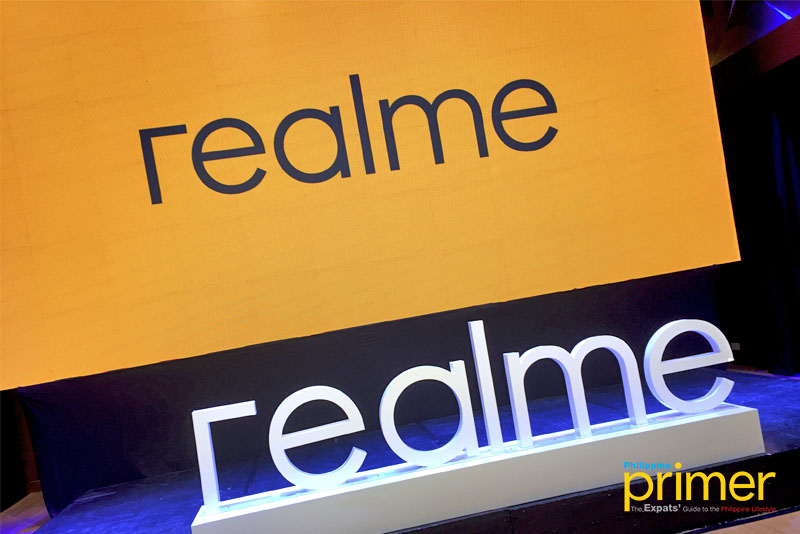 Realme, the newest smartphone brand in the Philippines
The Realme C1 or the #EntryLevelKing was launched last November 29, 2018, and boasts features–both hardware and software–that are unparalleled, especially for its price point.
The smartphone is the embodiment of Realme's tagline "Power Meets Style", which makes it the ideal launchpad of Realme Philippines. Realme C1 unites performance and design that cater to the requirements set by the Filipino youth. But even with its revolutionary features, the Realme C1 remains affordable.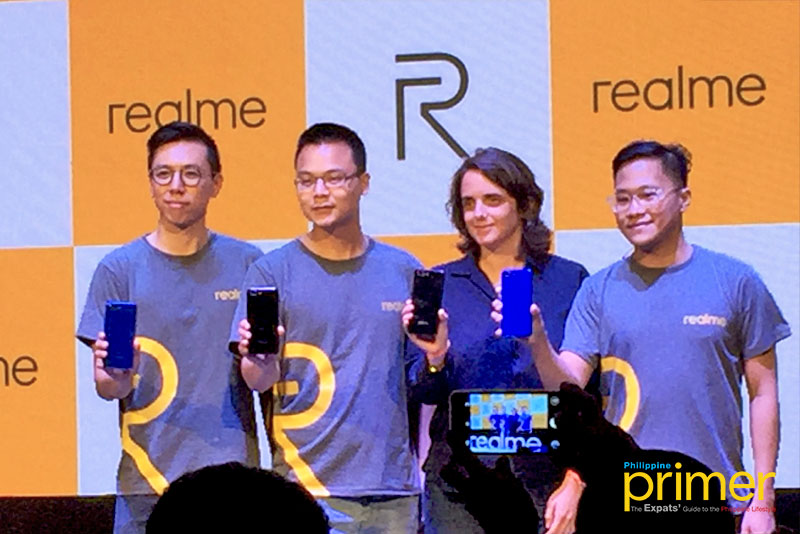 Realme Philippines Chief Operating Officer Jacky Chen, RealmePhilippines Chief Executive Officer Neil Zou, Lazada PH Country Chief Business Officer Emmanuelle Chavarot and Realme Philippines Marketing Lead Eason de Guzman
Realme Philippines Chief Operating Officer, Jacky Chen shares that they are excited to bring Realme to the country for the Filipino youth. Realme wants them to experience a phone that not only packs style but also performance.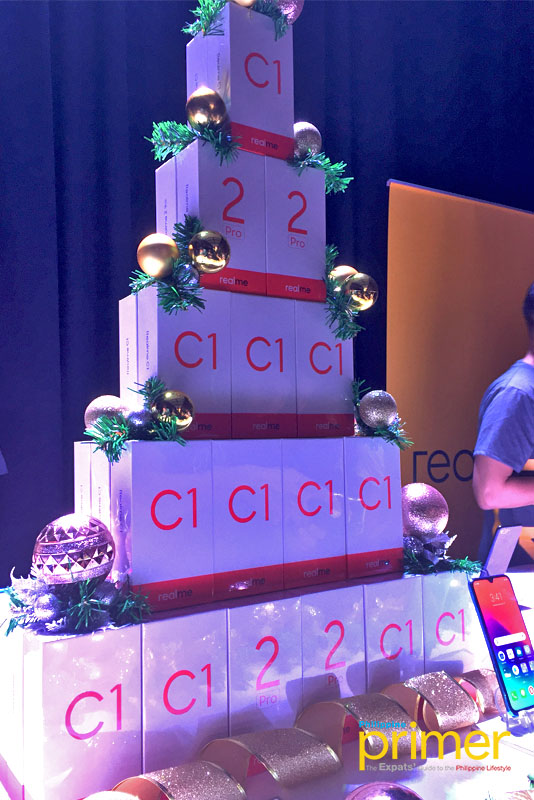 The Notch to Meet
Realme aims to be the brand that will go perfectly with the lifestyle of today's youth. The develop phones that reflect the personality, style, vibe, and aesthetics of the user, which make the phone on-trend and in sync with the times.
More so, it also comes face to face with the uproar and excellent smartphones with its large notch full-screen, making it the first in its price segment to have such. With a compact earpiece, front camera and light sensor, the phone can achieve a 19:9 screen display ratio.
To give their users an immersive visual experience, the phone has a 6.2" screen that permits a wide viewing angle, making it ideal for an afternoon of gaming or an evening of movies.
The Juice of it All
Most people have already experienced running out of power just when the perfect moment arrives–it could be during a road trip and a picture-perfect scenery, or when you're on that crucial phone call.
In this hyper-connected world, multitasking has a whole new meaning with mobile communication, entertainment, social media, work, and studies. What the world needs is a phone that can do double duties and multitask for long periods.
With a 4,230mAh mega battery, the Realme C1 does precisely this, which makes it a game-changer in the entry-level smartphone segment. The Realme C1 is the only smartphone within its price range that has a powerful battery that is capable of supporting 44 hours of phone calls, 18 hours of music playback with Wi-Fi and 10 hours gaming.
The smartphone also has core power-saving features, such as App-freezing Power Saver and Quick App Freezing, for more hours of usage. When turned on, these features save 5% to 11% of the battery, which enables the users to play and still have enough battery to last them a day.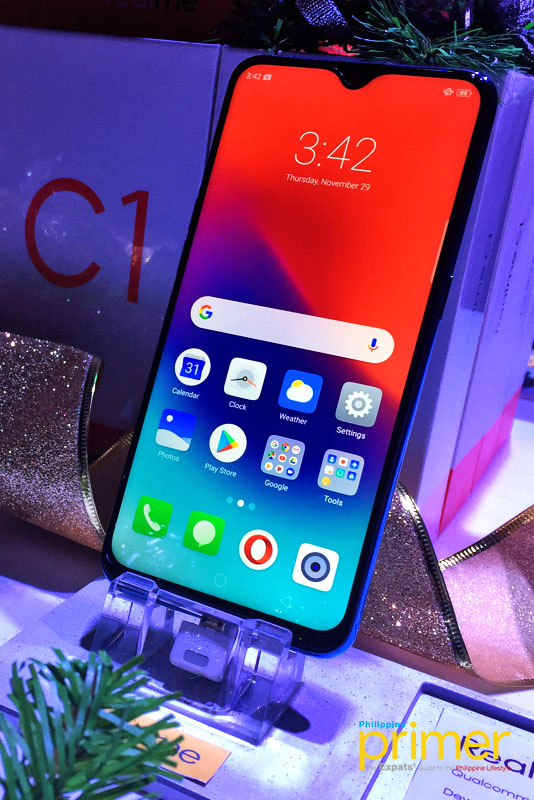 The Realme C1 or the Entry Level King (Php 5,990) sold exclusively at Lazada
Picture Perfect
Just in time for Noche Buena and Christmas reunions, the Realme C1 is the gift that keeps on giving with elements that exceed all expectations for its price tag.
The Realme C1 boasts dual 13MP + 2MP rear cameras with software algorithms that allow more evident shooting contour and more innate background blur. The smartphone is equipped with phase-detection autofocus that improves focus speed and captures every moment. It guarantees snapshots that will surely outlast many Christmases.
Take your selfie game to a whole new level with the phone's 5MP camera's AI beauty app. The front camera is equipped with 296 recognition points, which cleverly recognizes the age, gender, skin tone, and skin type of characters through their AI Algorithms. The camera can also recognize the user's photo editing habits, records it, and applies these editing points in future sessions.
The Realme C1 comes in two beautiful colors: Mirror Black and Navy Blue, which makes it Instagram-worthy as well! The elegance and class of the colors are perfect for the Holidays and albeit, all year round!
The phone is also future-proof with their third-generation Corning Gorilla Glass with native damage and scratch resistance. It's also equipped with an electroplated layer, which increases the hardness, prevents wear and improves smoothness, heat resistance, and surface appearance.
These features ensure that your Realme C1 stays classy and looking royal for years to come.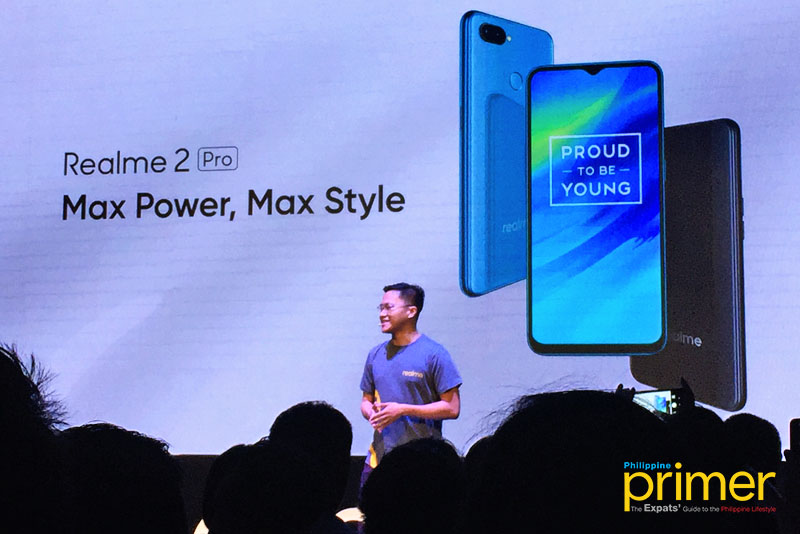 Mr. Eason de Guzman promotes the Realme 2 Pro, a phone that is yet to be launched in the Philippines
Game Time
Everyone wants a phone that works hard and plays even harder.
The Realme C1 enables users to slay the game with its Qualcomm Snapdragon 450 octa-core processor, 2GB RAM + 16GB ROM. With specs like this, users can be assured that there will be no lags when streaming music, downloading videos, or when you're farming points on a game.
Equipped with two nano 4G SIM cards and dedicated micro SD cards, the phone is sure to slay communication needs and allows users to quickly switch between work and mobile socials.
The Million Dollar Question
With all these fantastic features, maybe you're asking, where do I get the Realme C1?
Look no further than Lazada! The phone has been available on Lazada since it was launched last November 29, 2018. The Realme C1 (2GB + 16GB) is available at the price of Php 5,990.
Looking for a phone that matches your aesthetics and exceeds all other entry-level phones? Look no further than the Realme C1! Get yours now!
For more information, you may visit Realme's Facebook page. 
---
This is a press release. Minor edits were made prior to publishing.