Prehab, not rehab: PACE Prehab & Recovery
Rehab is something that every person has gone through at some point. Any injury, no matter how small, affects your body in some way. You may get to a point where you can push through the injuries even after rehab, but you'll never get back to being 100%.
There is a place where they can help you get rid of these problems for the foreseeable future: PACE Prehab & Recovery, located in Bonifacio Global City.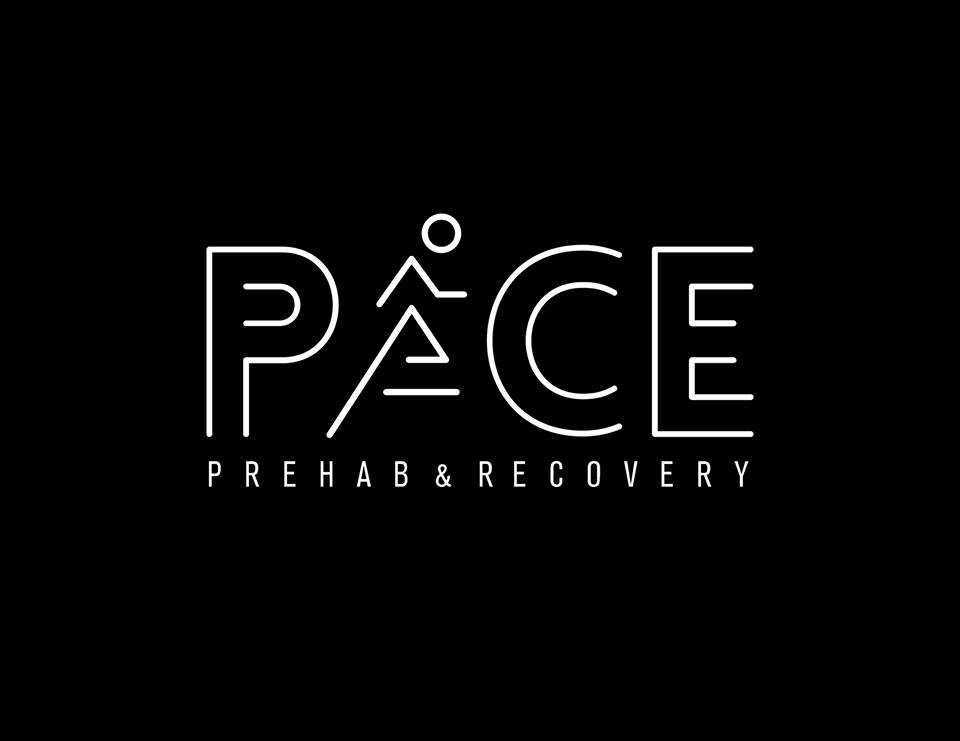 PREHAB, NOT REHAB. Stay ahead of the game at PACE Prehab & Recovery. Logo grabbed from PACE Prehab & Recovery Facebook page
PACE Prehab & Recovery is a world-class sports Prehabilitation and Recovery facility led by renowned sports physiologist Francis Diano, PT, MCMT. He is an advocate of prehab, a proactive approach for screening movement deficiencies and the potential for injury.
"We guide individuals to ensure that he or she is able to lead an injury free and healthy lifestyle. Prehab allows us to identify your risk factors that could potentially lead to injury, understand your weak points and the limits of your body."

– Francis Diano, PT, MCMT, taken from paceprehabandrecovery.com
They offer four kinds of services: Prehab, Sports Planning, Recovery Lounge, and Computrainer.
They also offer sports planning, including initial sports planning (P6,500), Lactate Threshold Testing (P4,500 – P8,000), and sport-specific conditioning and training (P3,000).
Looking to recover from a full day of training? Stop by PACE and book a Recovery Lounge for only P1,000 per 60 minutes. PACE's Recovery Lounge is powered by RecoveryPump, the industrial leader in mechanical compression recovery.
Each recovery station at their Recovery Lounge has its own RecoveryPump unit, a recliner, flat screen TV, and a personal wireless headset. There's also a library of health and fitness books for you to enjoy.
Looking to train for your first or nth bike race? Try out PACE's Computrainer (P1,500 per session), the first and only publicly accessible units in the country. It's the gold standard of indoor cycling trainers, designed to track your power, speed, and cadence.
Coupled with Racermate One, a software that provides an in-depth analysis of your performance and critical information to help you fine-tune your output in real time, you'll surely see an improvement in your performance whether you're a beginner or an advanced biker.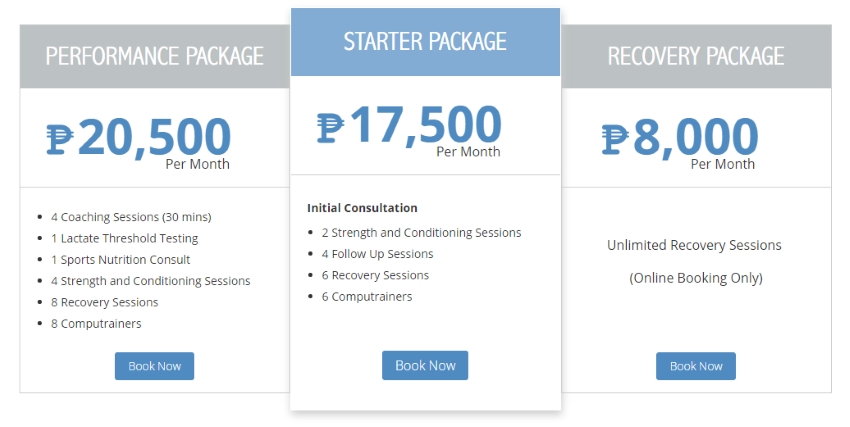 MONTHLY PACKAGES. Not sure what to get? They offer three different packages that will ensure you reach your full potential. Screen grab from paceprehabandrecovery.com
PACE Prehab & Recovery is located at 16/F, MDI Corporate Center, 10th Ave. cor. 39th St., Bonifacio Global City, Taguig. They're open from Monday – Friday, 8:00 am – 5:00 pm, and on Saturday from 8:00 am – 2:00 pm. For reservations or more information on PACE, visit paceprehabandrecovery.com or call 0915-678-3600 or 02-946-3054.
Details:
Address: 16/F, MDI Corporate Center, 10th Ave. cor. 39th St., Bonifacio Global City, Taguig
Business hours: 8:00 am – 5:00 pm, Monday – Friday; 8:00 am – 2:00 pm, Saturday
Website: paceprehabandrecovery.com
Mobile: 0915-678-3600
Phone: 02-946-3054
Facebook: PACE Prehab & Recovery