Park N' Fly: The Philippines' first and only long-term parking service
Long-term parking facilities close to the airport used to be non-existent in the Philippines, which is essential for people who often fly out of the country. Good thing there's Park N' Fly, the country's first and only parking service of its kind.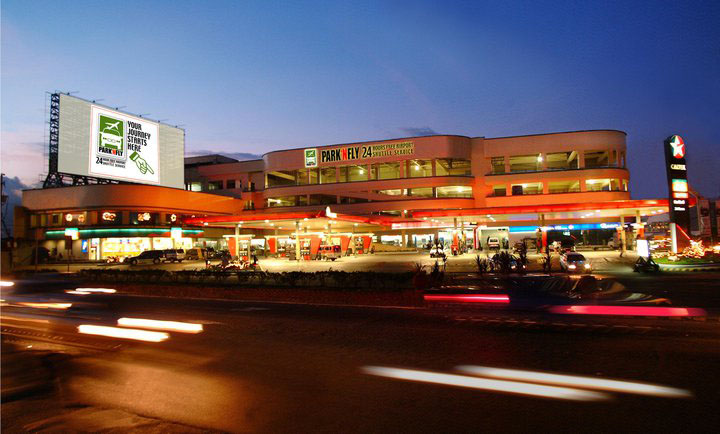 IMAGE Park 'N Fly Facebook account
Park 'N Fly is the only parking facility in the country that's designed with air travelers in mind. It's a 200-car parking garage where you can leave your car for days, weeks, or even months without you having to worry about the condition of your car when you get back.
Located at the corner of MIA Road and Domestic Road, it's situated 500 meters from the domestic terminal (NAIA Terminal 4). It's as close as you can get to the airport without trying to secure parking space at NAIA.
Parking
Park 'N Fly's multi-level car park can hold up to 200 cars. For only Php 340 (plus 12% tax) a day, you can leave your car in their parking garage, get on your flight, and not worry about what condition it will be in.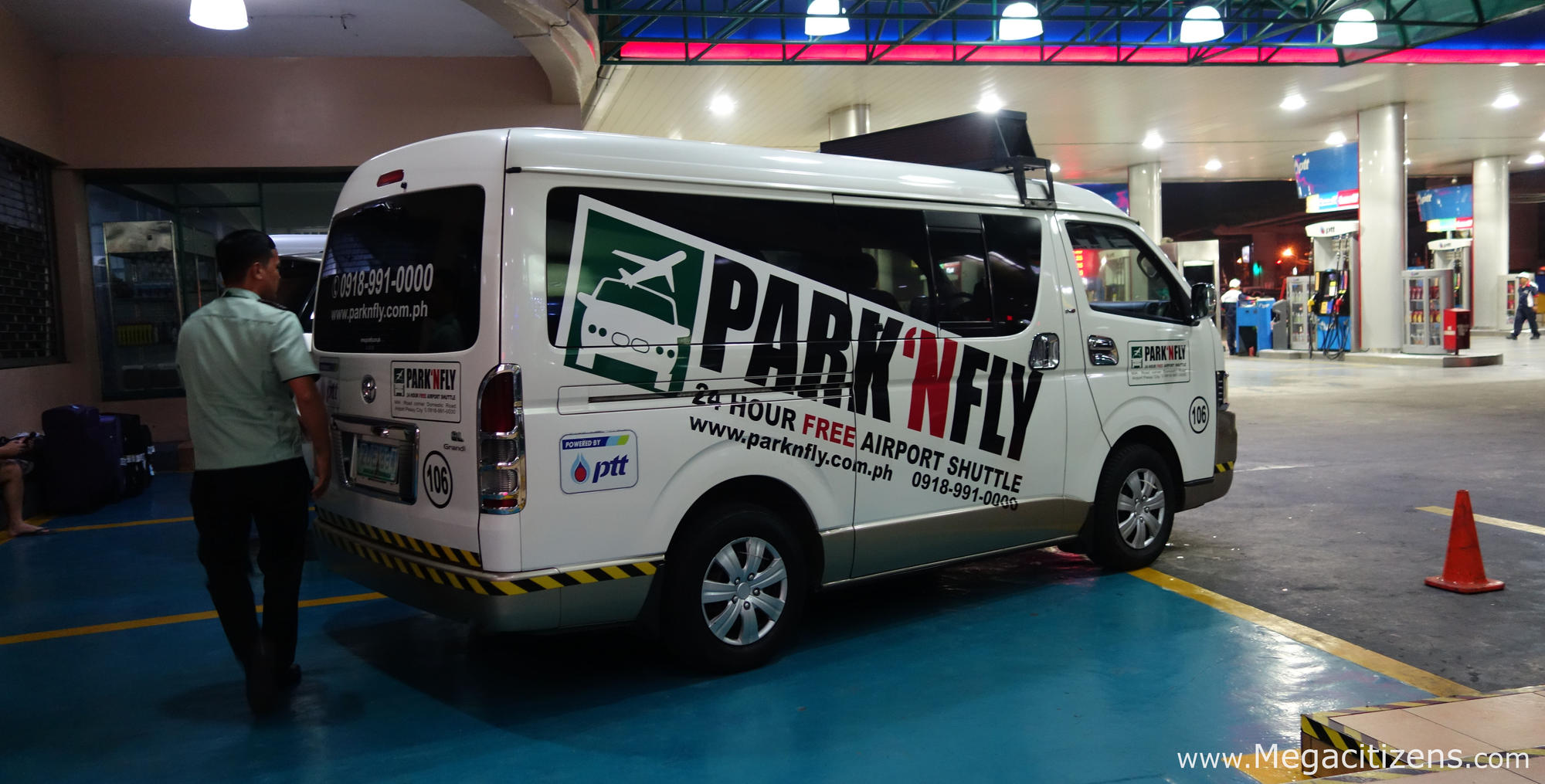 IMAGE Megacitizens.com
Their facility is covered (no need to worry about the weather) and is provided with professional security and electronic surveillance. Afraid to miss your flight? Don't worry! Park 'N Fly provides its customers with free 24-hour shuttle service that go to and from the airport.
Open 24 hours a day, 365 days a year, you can take solace in the fact that your car will be taken care of even while you're away.
Car Repairs
If you feel your car will be in need of repairs or simple maintenance, you can rest easy knowing that Park 'N Fly has its own Auto Service Center. Experienced mechanics will take care of your car with their comprehensive diagnostic systems and specialized automotive equipment.
Here's the list of services they offer:
Vehicle maintenance and repairing (detailing-cleaning) packages available
Cut Polishing-Waxing interior shampoo
Engine Steam Cleaning
Electronic tune-up
Oil & filter change
Chassis lubrication & repairs
4 wheel computerized Wheel alignment
Computerized-High Speed wheel balancing
Clutch & Brake Repairs/Maintenance
General Engine/Transmission Overhaul
Painting & Body repair services (oven-baked)
Facilities for Travelers
They may be all about parking, but they have not skipped on amenities that will cater to nearly every air traveler.
Park 'N Fly has its own Airport Café, with a variety of drinks, sandwiches, and rice meals available while you wait for your flight or your car. Not hungry? You can stay at their comfortable customer's lounge with Wi-Fi and a TV while you wait for your flight.
They also have their own barbershop for those who need a touch-up before they fly out. Forgot something you bought from the grocery store? Don't fret! There's a Foodmart at Park 'N Fly that has everything you might need for your trip!
Rates, Reservations, and other things you should know
You can avail of Park 'N Fly's service for only Php 340 plus 12% tax for the first 24 hours. You'll be charged a rate of Php 14.17 (plus 12% tax) for each hour after. Discounts are available for those who avail of parking for 7+ days (5%) and 30+ days (10%).
They'll ask you for a valid driver's license and a valid copy of your vehicle's official receipt and certificate of registration, or O.R./C.R.
Reservations are not required, but you can call them for hassle-free service at 02-852-1946 to 48, 02-854-9302 to 04, or 0918-991-0000.
While they do not impose a luggage limit for their shuttle vans, bear in mind that it is limited by what you can fit inside a Toyota Grandia.
They also advise their customers to be at Park 'N Fly 30 minutes before they should be at the airport. The extra 30 minutes will cover vehicle registration, a checklist, and your trip to the airport on one of their shuttle vans.
Details:
Address: MIA Rd. cor. Domestic Rd., Pasay City, Metro Manila
Contact Numbers: 02-852-1946 to 48, 02-854-9302 to 04, or 0918-991-0000
Operating hours: Open 24 hours
Website: parknfly.com.ph