New Hatchin Japanese Grocerant Opens in White Plains, Quezon City
Going to Japanese restaurants is a convenient way to satisfy Japanese cuisine cravings. If you want to cook your own Japanese food, you can always do so when you buy foodstuff that can offer authentic Japanese flavors. But what if we tell you there's a place where you can shop for Japanese goods and try Japanese food in one place?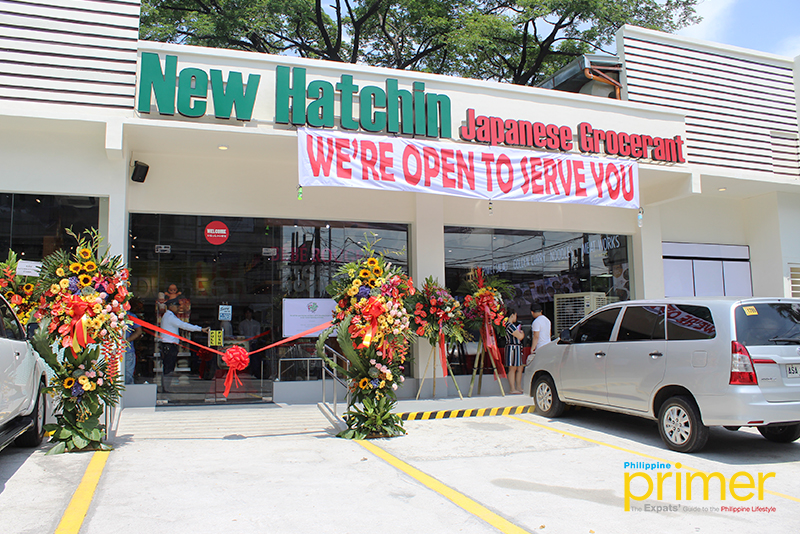 There are large parking spaces in front of the grcerant for customers.
At the newly opened New Hatchin Japanese Grocerant, you can try dishes made with ingredients you can buy from the grocery itself!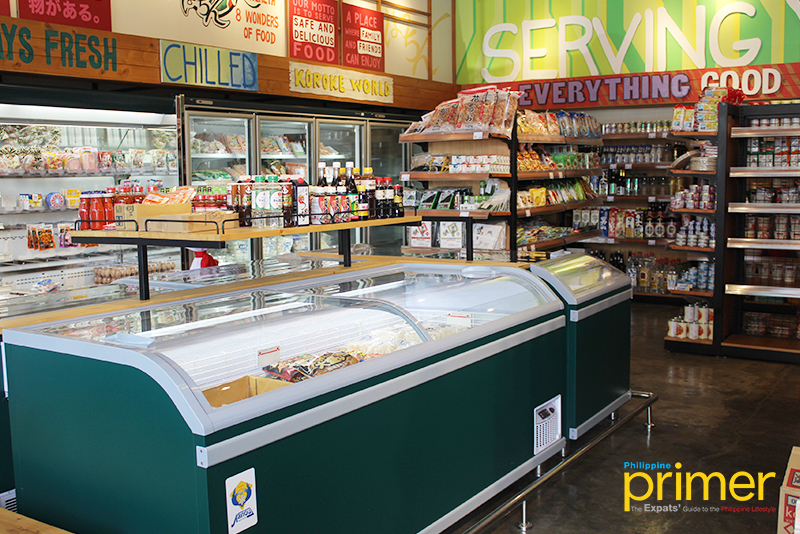 New Hatchin has items from the chilled items, the dry foodstuffs, and the likes all available for purchase
The grocerant is a hybrid of a one-stop grocery where prepared meals are available to dine on site or take home. New Hatchin's latest branch makes sure to use their own grocery products for their dishes.
New Hatchin Trading Corporation is a Japanese company with branches in Tokyo, Beijing, and Manila.
Their Makati branch in San Antonio Village serves their signature takoyaki on weekends. Meanwhile, their new branch along Katipunan Ave., Quezon City offers pastries, coffee bar, and meals!
Also read: New Hatchin Japanese Grocery Store
The restaurant area has an open kitchen so you could see how your dishes are made with Japanese products fresh and delicious!
What they have here in their new branch is a wide range of Japanese items from candies, rice, noodles, boxed curries, to katsuobushi flakes. They sell frozen fish and meats too. Of course, they have here basic items for cooking such as mirin, mayonnaise, miso, soda, and rice wine.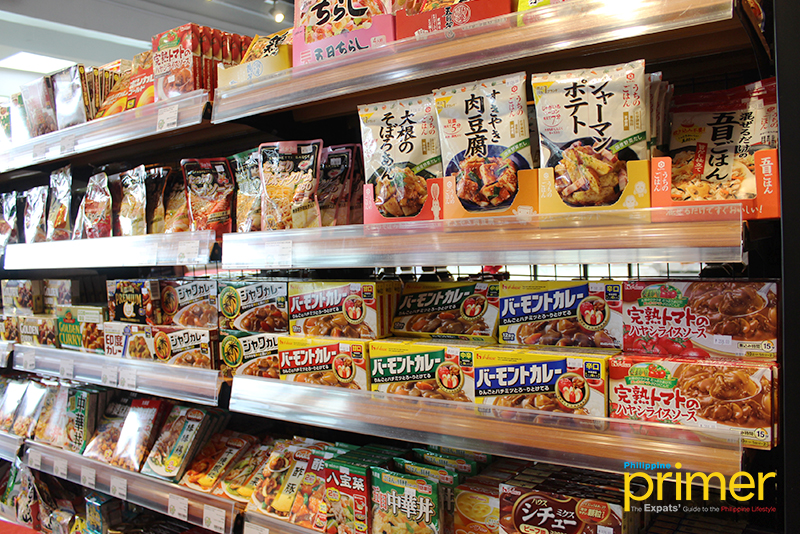 All items are imported directly from the Japanese manufacturers to New Hatchin branches in the Philippines.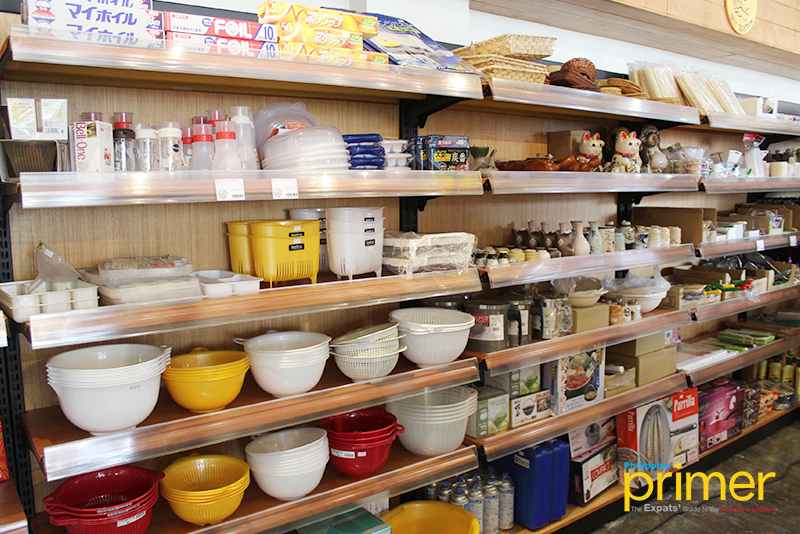 New Hatchin also has useful household items to help you make your favorite Japanese dishes at home
The restaurant inside the grocery can accommodate at least 30 dining customers. Here, you can enjoy Japanese dishes like curry rice, power salads, noodles, and donburi where they use products that are available in the grocery.
Also read: House Foods' Japanese Curry Sauces Available in the Philippines
Of course, no meal is complete without drinks so the New Hatchin Grocerant also has the Takara Bar which has coffee, soda, and alcohol available. Here you can especially purchase Takara's Premium Shirakabegura Sake.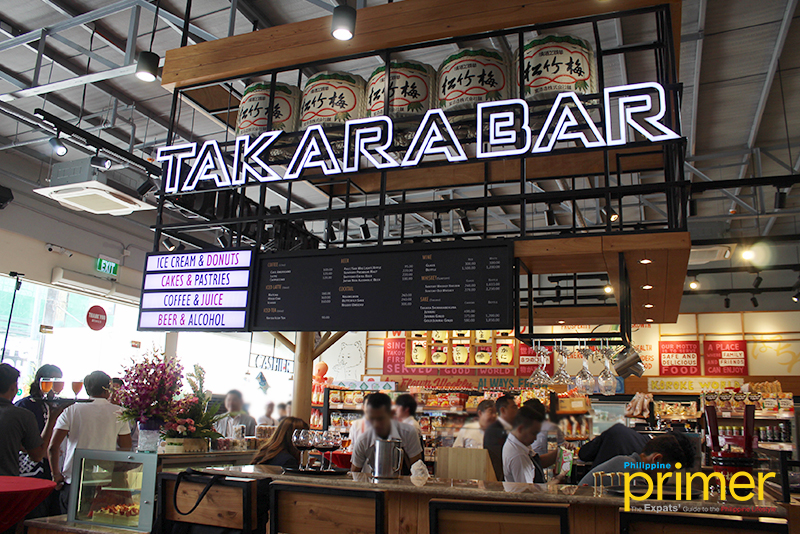 Takara is a known brand in Japan for their seasonings and, most especially, sake which you now can enjoy in-store at New Hatchin Japanese Grocerant
For dessert, have some of Bébé Rouge's colorful cakes and cookies available in store. Their soft serve ice cream and donuts would be an ideal sweet treat for children after helping with the shopping!
Also read: Bébé Rouge in Makati: Japanese-French artistry in pastry and food
The grand opening for the new New Hatchin branch was held last May 6, 2019 with a ribbon cutting and a traditional Japanese kagami biraki of opening a sake barrel.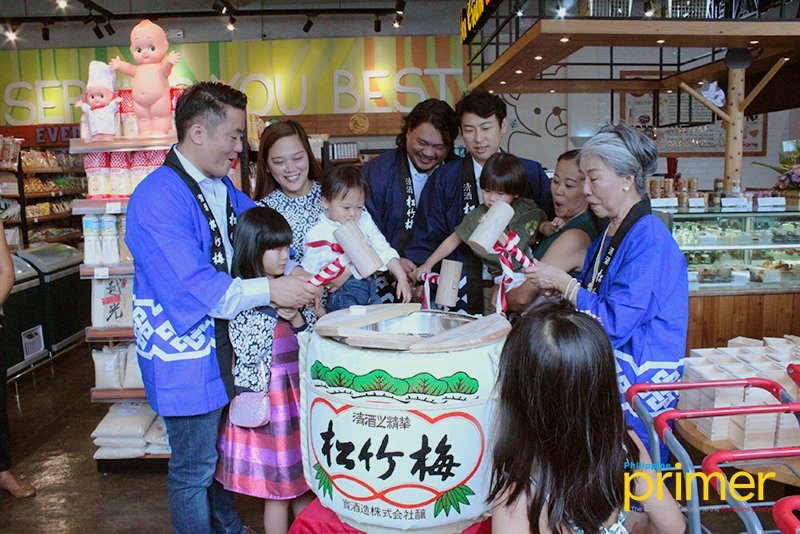 The owners and their family led the Japanese tradition of opening a sake barrel to celebrate the new branch and new concept for New Hatchin
Kampai!
In his speech, the owner of New Hatchin Trading Corp. Mr. Kentaro Mitsuma explained that this new concept is their way to introduce new products from manufacturers by incorporating them in ready-to-eat goods. They wish for the consumers in the Philippines to have a better understanding of Japanese products.
New Hatchin Grocerant is now open at 133 Katipunan Ave., Brgy. St. Ignatius, White Plains, Quezon City for your one-stop Japanese shopping and dining experience!
General information:
Address: 133 Katipunan Avenue, Brgy. St. Ignatius, Quezon City
Operating Hours: 9 a.m. to 10 p.m. Monday to Sunday (Grocery); 11 a.m. to 10 p.m. Monday to Sunday (Restaurant)
Email: assistance@newhatchin.com
Website: www.newhatchin.com
Facebook page: www.facebook.com/newhatchin.jg
Instagram: www.instagram.com/newhatchin.jg
Twitter: www.twitter.com/newhatchin_jg
---
Written by Heloise Diamante