Monkeyspeak Coffee in Taguig City: Direct Source of Premium Single-Serve Coffee Solutions
Monkeyspeak Coffee in Taguig City: Direct Source of Premium Single-Serve Coffee Solutions
Established in 2016 in Puerto Galera, Monkeyspeak Coffee in Central Square Mall, Bonifacio High Street specializes in single-serve coffee and chocolate drink solutions and espresso machines for the F&B industry, workplace, and home needs.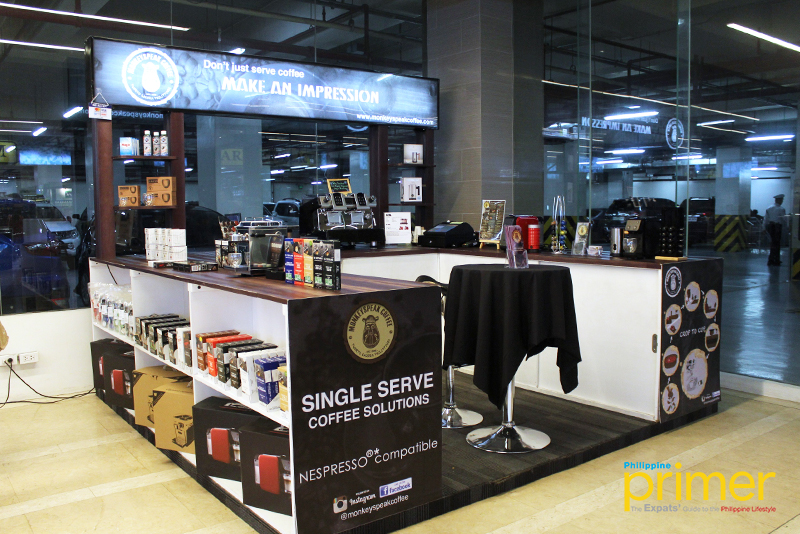 Monkeyspeak Coffee official pop-up store at Central Square Mall in Bonifacio High Street
As an avid coffee lover, Russian-born and Australian-raised founder and managing director Victor Birman saw how Filipinos are also fond of coffee, no matter if it's instant or brewed.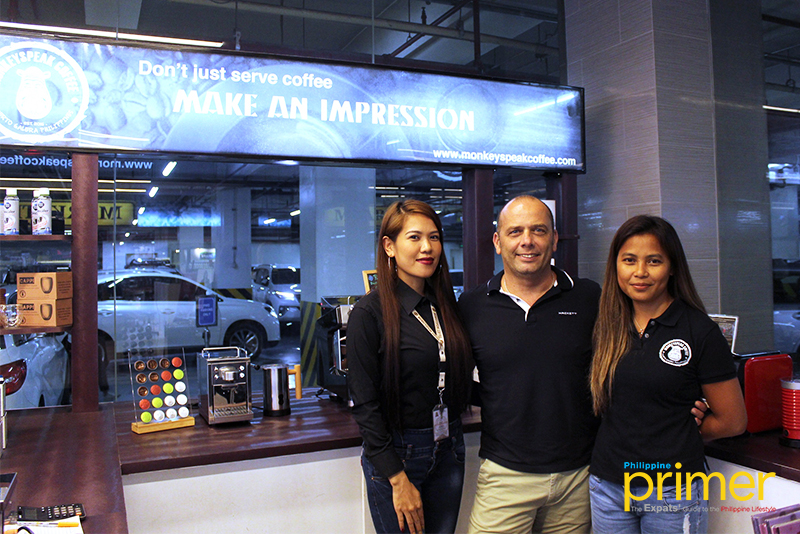 Founder Victor Birman (middle) and Product Manager Lex Gonzales (right)
This opened an opportunity for him to provide a good choice of product and value to Filipino consumers, small restauranteurs, and entrepreneurs without having to invest a lot of money to have a genuine coffee experience.
In addition, one of Victor's goals with Monkeyspeak is to educate consumers on the health risks of consuming 3-in-1 coffee and also encourage them to fully recognize the benefits of real organic coffee.
Essentially, Monkeyspeak Coffee is an exclusive distributor of CINO's Nespresso-compatible espresso machines and imported single-serve coffee and chocolate capsules to the Philippine market.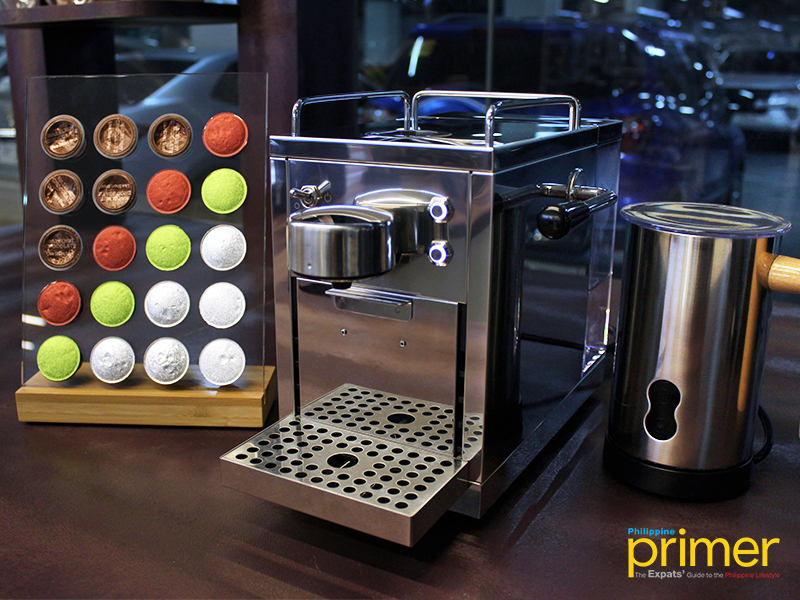 Single-serve coffee solutions from Monkeyspeaks Coffee
Single-serve capsules
They have a wide range of coffee and chocolate products packed in single-serve capsules (Php 28 to Php 30 per capsule) sourced directly from the best specialty coffee growers around the world. 
These capsules are equivalent to one serving and are compatible not only with their very own brand of Cino espresso machines but also with Nespresso branded machines.
One of their forefront products is the Coffee Planet range from the United Arab Emirates. It is made from 100% pure premium Arabica beans, which are typically more aromatic and not too robust in flavor.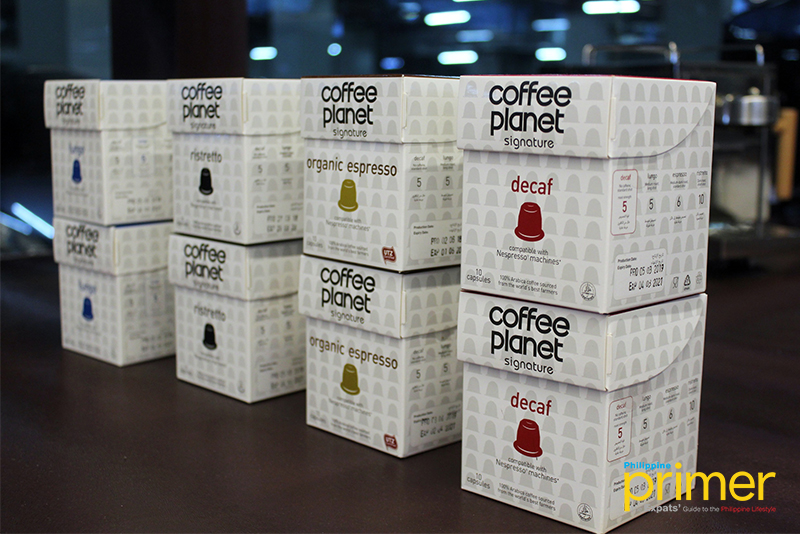 Coffee Planet range (Php 300 for a box of 10)
This range is usually consumed straight as an espresso or Americano with five available variants particularly Ristretto, Organic Espresso, Espresso, Lungo, and Decaf.
Hailing from Australia is another range of coffee and chocolate known as PODiSTA. Unlike the former, this range features a stronger and more intense blend of coffee from the carefully crafted Arabica and Robusta beans. 
Generally, this blend is ideal for espresso americano, latte, cappuccino, and macchiato.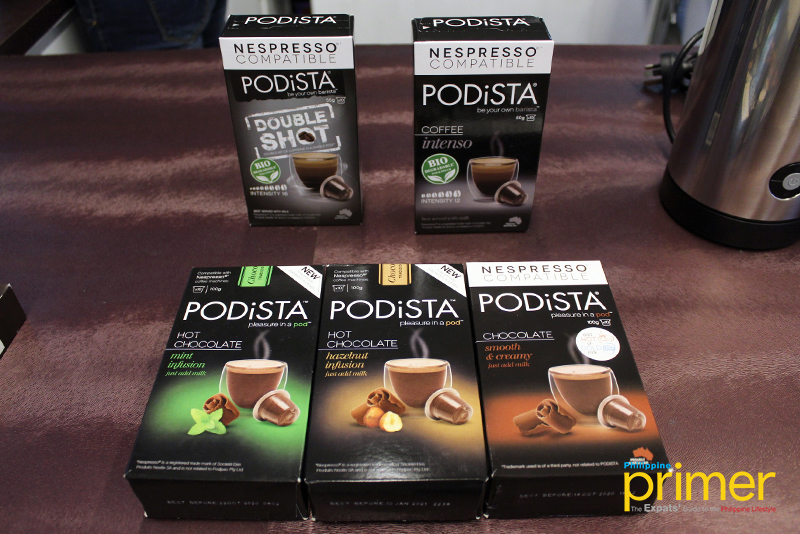 PODiSTA coffee (top) and chocolate (bottom) ranges (Php 280 for a box of 10)
For good premium coffee, the DiStefano Reserve Lot is an excellent range developed, perfected, and packed in Australia since 1982. 
This particular range features distinct signature coffee blends from its Italian roots packed in biodegradable and compostable capsules.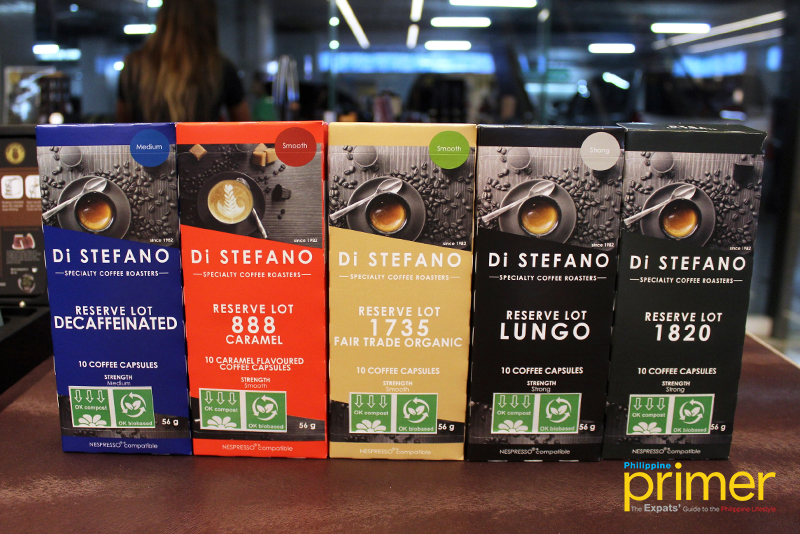 DiStefano Reserve Lot (Php 300 for a box of 10)
Another blend of arabica robusta is DiStefano's Primo range, an award-winning coffee blend developed by Primo Roasters that has been enjoyed in Australian cafes for decades.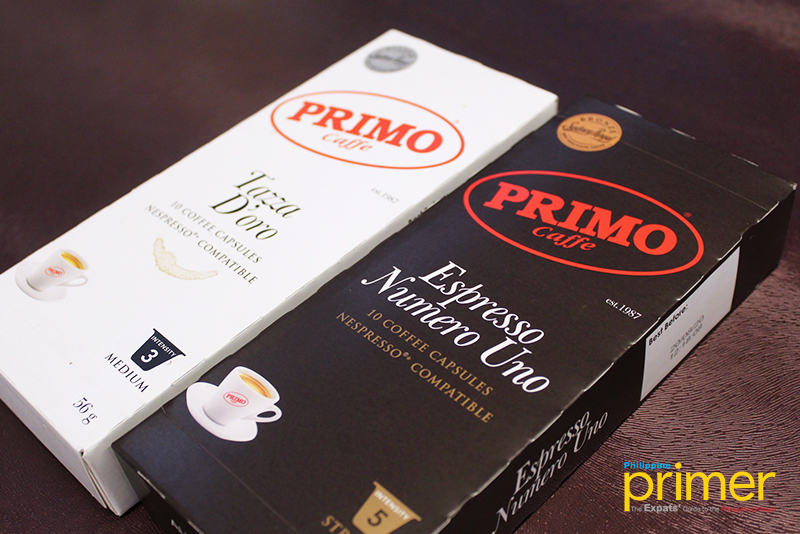 Primo Tazza D'oro (left) and Numero Uno (right)
What's more exciting is Monkeyspeak now invests in biodegradable compostable solutions, which means their capsule containers are 100% environmentally friendly. It works wonders for the environment as it decomposes over an accelerated period of time—not to mention that coffee is known to be a great fertilizer as well.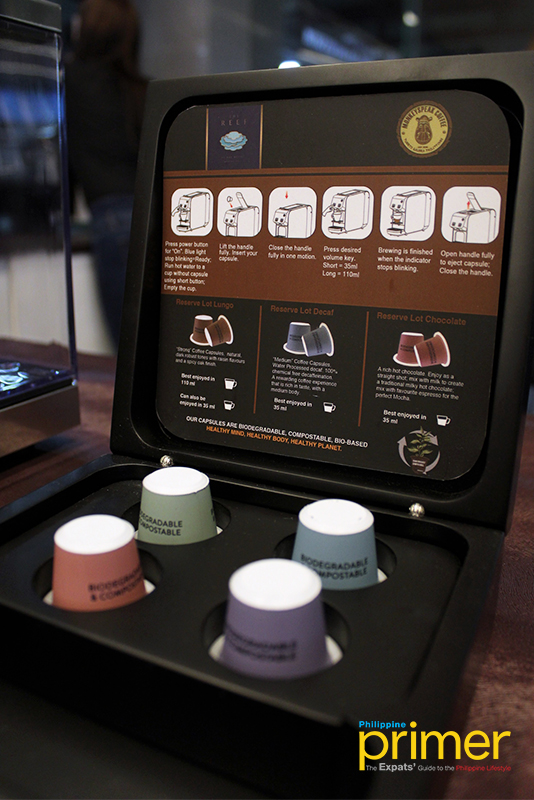 Biodegradable compostable coffee capsules
"By providing this solution to consumers, we are basically proactively protecting the environment from any harm," Birman said.
Espresso machines and accessories
Monkeyspeak's products are not only limited to coffee capsules as they also distribute espresso machines and accessories that come in compact and elegant designs suitable for home, office, or business use.
The espresso machines are made by CINO, a pioneer manufacturer of capsule coffee machines. This line of coffee contraption is equipped with three main components: the thermostat, volume control, and pressure pumper—all made from Europe.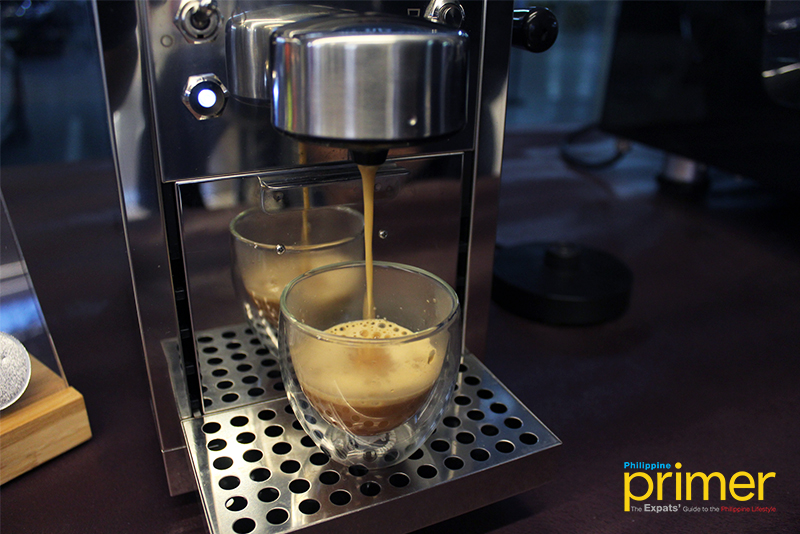 SVEZIA compact espresso machine
Their compact style machines are ideal for tight kitchen or small office pantry space. It comes in retro stainless steel and state-of-the-art designs with versatile functions to smoothly make coffee and steam milk. Prices start at Php 7,500 to Php 12,000.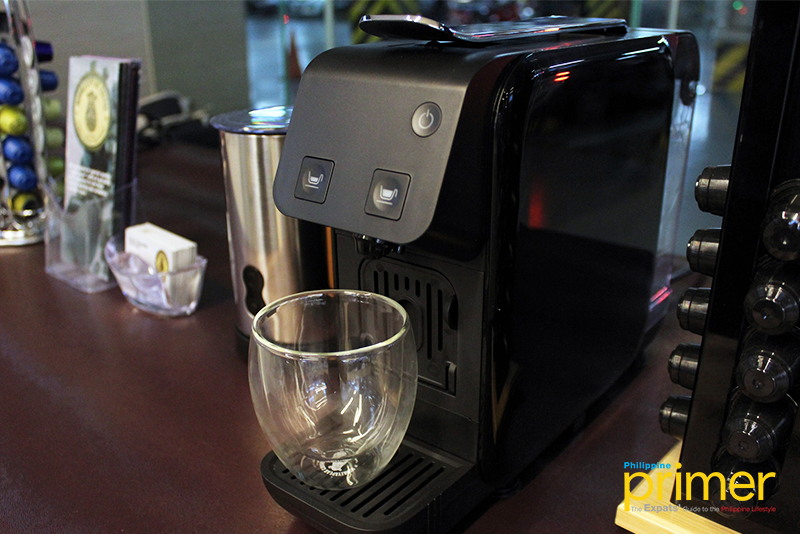 The NINA (Steam) compact espresso machine
Meanwhile, the commercial machine (Php 70,000) features multi-pumps for coffee, steamer, and water, allowing one to make two coffees or chocolates simultaneously. Its high-quality housing makes it fit for restaurants, cafes, and hotels.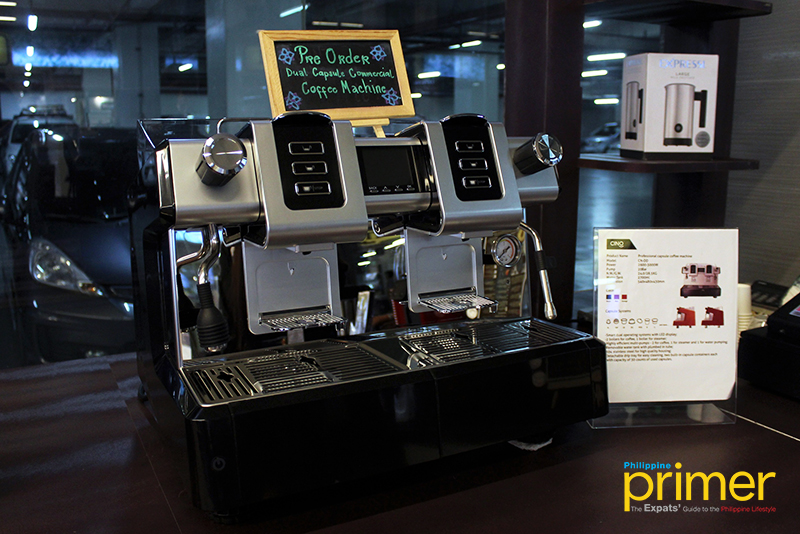 The MAIA commercial machine (Php 70,000)
Crafted by Italian designers, each machine is fully automatic, space and energy-saving, and low maintenance—specifically for coffee capsules with the sleek capsule slot on top.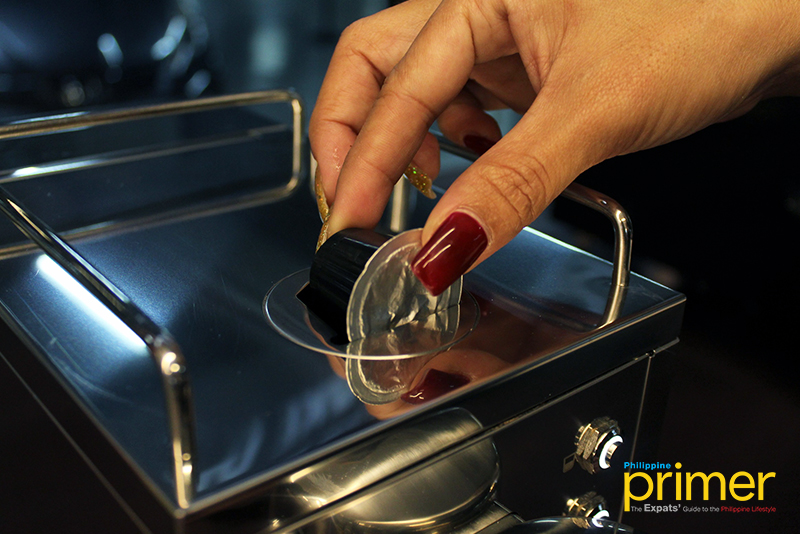 For accessories, they also sell electric milk frothers and steamers perfect for making cappuccino, cafe latte, hot chocolate, and cafe mocha. Capsule holders, Piccolo double-wall glasses, and cleaners are also available in their selection of products.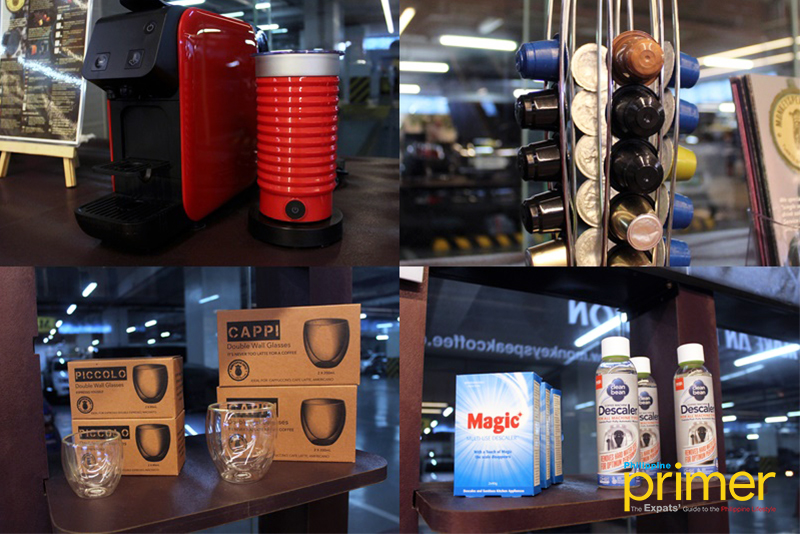 Electric milk frothers, capsule holders, double-wall glasses, and cleaners
Furthermore, they are looking forward to creating premium coffee blends made from Philippine-grown beans ideally packaged in biodegradable compostable capsules. As of now, they are taking their time in working with local farmers from La Trinidad, Benguet and Davao to bring this innovative product to markets soon.
Monkeyspeak Coffee is open for time-based subscription packages, volume orders, and direct delivery. Their products are also available on their Lazada and Shopee stores.
They will be opening a pop-up store in Eastwood Mall from November 22 to December 2 and in Uptown Mall from December 3 to 22 where they will be offering good product packages and promotions.
For price inquiry, call them at 02-7753-6405 or 0995-502-7452. You may check their website at www.monkeyspeakcoffee.com for more information.
Details
Address: Central Square Mall, B1, Bonifacio High Street, Taguig City
Contact information: 02-7753-6405 / 0995-502-7452
Email: info@monkeyspeakcoffee.com
Website: www.monkeyspeakcoffee.com
Facebook: www.facebook.com/monkeyspeakcoffee
Instagram: www.instagram.com/monkeyspeakcoffee
---
Written by Deneca Ordinanza