Mando's Wing Shack is Looking for the Perfect Franchisee: You
Food is one of the best businesses to franchise in the Philippines. You can always find food stalls and carts in malls, train stations, sidewalks, and other public areas. And speaking of chow, you can never go wrong with chicken, especially with Filipinos. No matter what the occasion is, we prepare it in various ways: fried, grilled, barbecued, and many more. So why don't you try benefitting from your fellowmen's undying love for manok? After all, countless daring entrepreneurs have been doing it.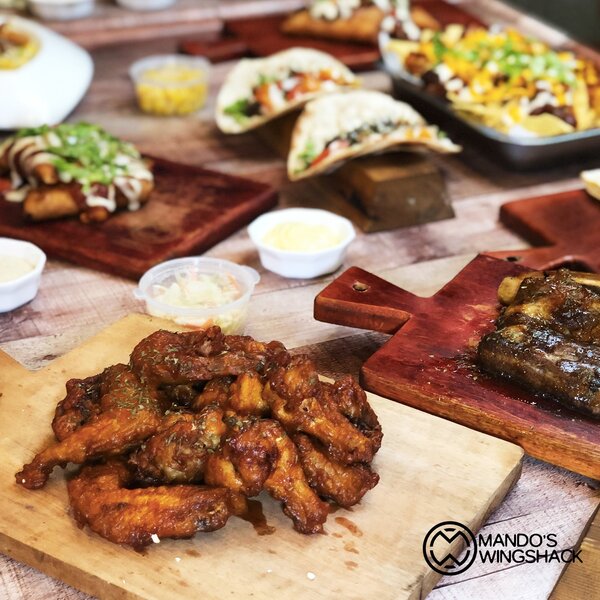 IMAGE from Mando's Wing Shack
While selling good old roasted chicken is appealing, you'd have to compete with a number of strong, popular brands selling the same product. So if I were to invest in such business, I'd look for newer, fresher ideas that capitalize on the strong demand for poultry.
Enter chicken wings: fried and coated in sauce, it can make a tasty snack, party, or anytime food. Since many people enjoy them and preparation is relatively simple, they are a gode choice for new or aspiring business owners.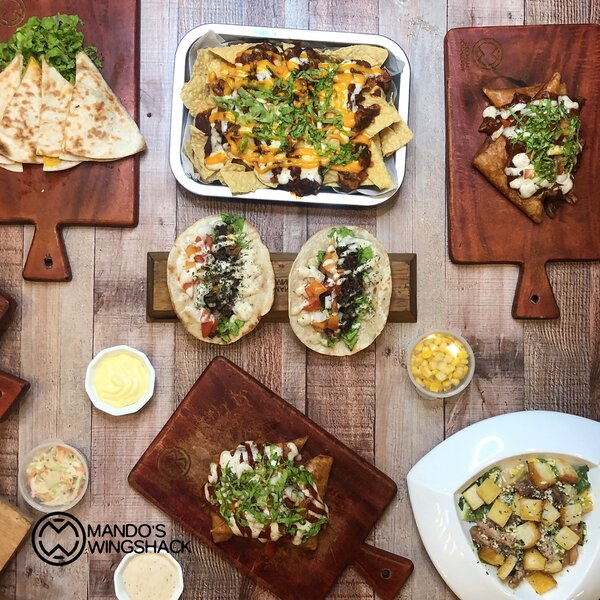 IMAGE from Mando's Wing Shack
Success with a new chicken wing restaurant requires significant planning and hard work, though, which brings us to…Mando's Wing Shack!
Here, you'll find good old buffalo wings doused in outrageously delicious sauces! The menu is a variety of wings, pastas, tacos, hot dogs, burgers, and other comfort food meant to be enjoyed with your hands.
Aside from their money-making products, the savvy minds behind Mando's Wing Shack will help with everything you need to start your business: from the training of the franchisee and staff, to the promotion of your branch, and everything in between.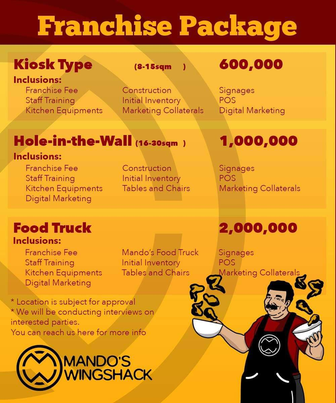 IMAGE from Mando's Wing Shack
Initial investment: Php 600,000 – 2,000,000
Package inclusions: Franchise fee, staff training, kitchen equipment, construction, initial inventory, marketing collaterals, signages, POS, digital marketing support, etc.
Space requirement: 8-10 sqm – food truck
Contact information: mandos.makati@gmail.com /0917 540 1465 / 7090 2878
For inquiries and other concerns, you may also check Mando's Wing Shack out on Facebook and Instagram.