LIST: Volunteer Organizations in the Manila Where You Can Join
Updated as of Jun 10, 2021
Having lived in the Philippines for some time now, you may have already fallen in love with this country whose tropical climate is as warm and sunny as its people. You now find yourself in close affinity with them that you somehow feel connected with them at heart. You share their dreams, like their culture, appreciate their uniqueness, enjoy their humor, love their food, empathize with their struggles, accept their flaws, and value them as a people who have welcomed you as family with arms opened wide.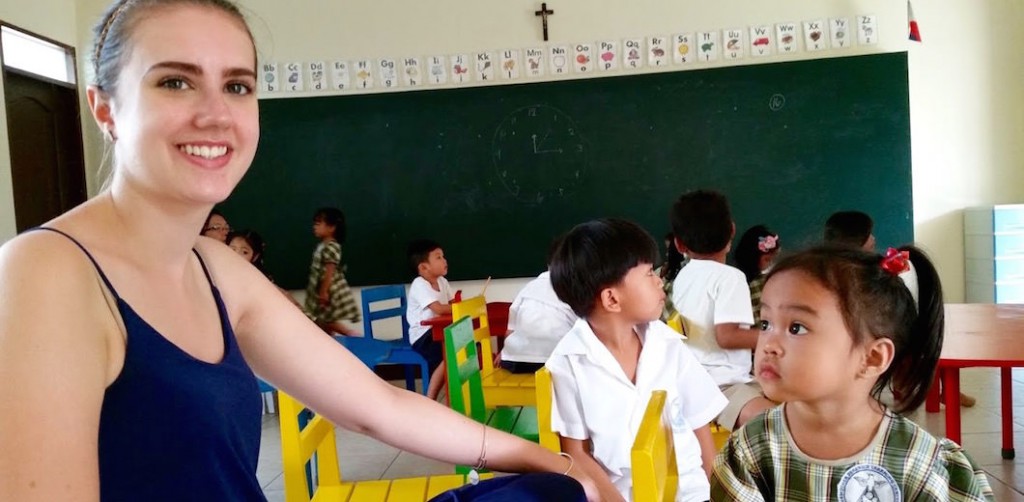 IMAGE  Volunteer For Asia
Despite their imperfections, the Filipinos are a warm, hospitable, friendly bunch of people you can't help but love. And then, you'll eventually learn that behind their laughter and never-say-die spirit, some Filipinos actually struggle in silence. While some live comfortable lives, others live off on a $2 a day, barely-able-to-make-ends-meet way. You learn about the plight of the unschooled children and impoverished families in some areas, and you can't help but want to do something to help them. You may be surrounded by all the ritzy things money can buy, but in your heart you feel that you want to live beyond your comfortable world, reach out, and help make a change in these people's lives, in some way.
And so to help you carry out your desire to help, we have listed below some organizations in the Philippines that actively seek to improve the lives of the underprivileged. Most of them do not simply provide dole-outs to their beneficiaries, but create ways to help them live sustainable lives on their own.
Also read: LIST: Orphan Care Centers in Metro Manila
You can very well share and volunteer your time, talent or resource and be a part of something that can outlive you. You can help change some lives or help make this world a better place, hopefully stop the cycle of poverty, sickness, and risks through education, livelihood, healthcare and community building efforts by working with others as one. Because at the end of the day, our purpose is not simply to enjoy life but to help effect a positive change around us, in our own little ways. So find an organization to support, sign up now, and help uplift someone's life and countenance. You should already feel proud of yourself!
ANIMALS/ENVIRONMENT
Greenpeace Philippines

Greenpeace Philippines is an active volunteer organization that campaigns for its mission to save the environment. Some of their campaigns include stopping climate change, saying no to genetic engineering and defending the ocean.
Office: Room 201 JGS Building, #30 Scout Tuason Street, Quezon City, the Philippines 1103
Tel: 02-8332-1807
Email: info.ph@greenpeace.org
Website:http://www.greenpeace.org/
Haribon Foundation

Haribon Foundation is an organization built in 1972 that commits to helping through nature conservation. The organization is known for its services such as conserving sites and habitats, saving species, encouraging sustainability, and empowering people.
Office: 100 A Legaspi Street Barangay Marilag, Proj. 4  Quezon City, Philippines
Tel: 02-8421-1213
Email: act@haribon.org.ph
Website: https://goharibon.wordpress.com/
Philippine Animal Welfare Society (PAWS)

PAWS is a registered nonprofit organization that is dedicated to protect and promote the humane treatment of all animals. The organization helps rehabilitate animals by finding them new homes. It also actively campaigns against animal fights and using animals for entertainment.
Office: PAWS Animal Rehabilitation Center (PARC), Aurora Boulevard, Katipunan Valley, Loyola Heights, Quezon City (beside Superlines).
Tel: 02-7577-7178
Email: philpaws@paws.org.ph
Website: http://www.paws.org.ph/
World Wildlife Fund Philippines (WWF)

Focusing on nature, World Wide Fund for Nature – Philippines (WWF-Philippines) is focused on addressing the issues on the Philippine environment as they also want to live in harmony with nature. Aside from this, they also have a mission on addressing the problems of the climate, the oceans, species, food, and water.
WWF–Philippines Headquarters
Office: 4th Floor JBD Plaza #65 Mindanao Avenue Barangay Bagong Pag-asa, Quezon City 1105 Philippines
Tel: (02)-8920-7923 / 7926 / 7931
Fax: (02)  8426-3927
Email: kkp@wwf.org.ph
Website:  www.wwf.org.ph
HEALTH
Philippine Red Cross

One of the most popular volunteer organizations in the Philippines, Red Cross aims to help people through its different services. Some of these include blood donation drives, disaster management, safety, health, social, and youth services.
Office: G/F PRC Building, Bonifacio Drive, Port Area, Manila
Tel:  (02) 8790-2300 local 931/932/935
Email: nbs@redcross.org.ph
Website: http://www.redcross.org.ph/
Volunteer Youth Leaders for Health-Philippines

VYLH Philippines is a service-oriented organization aiming to empower the Filipino Youth. It was established in July 2009 that promotes awareness on the prevention of birth defects, newborn screening, and support for orphan with disorders.
Office: Institute of Human Genetics P.O. Box 297 (Manila Central Post Office) Manila
Tel: (02) 8310-1780 local 108
Email: vyl_philippines@yahoo.com
Website: https://www.facebook.com/vylhphilippines/
United Nations World Food Programme
World Food Programme (WFP) is the leading humanitarian organization that addresses the issue of hunger. Yearly since its establishment in 1961, WFP is helping 80 million people in about 80 countries. Aside from alleviating hunger, they also focus on other issues including climate action, disaster risk reduction, gender equality, nutrition, and more.
Office: 11/F South Tower Rockwell Business Center Sheridan Corner Sheridan and United Streets, Mandaluyong City, Philippines 1554
Tel: 02-8833-6229
Fax: 02-8823-1485
Email: wfp.philippines@wfp.org
Website: www.wfp.org/countries/philippines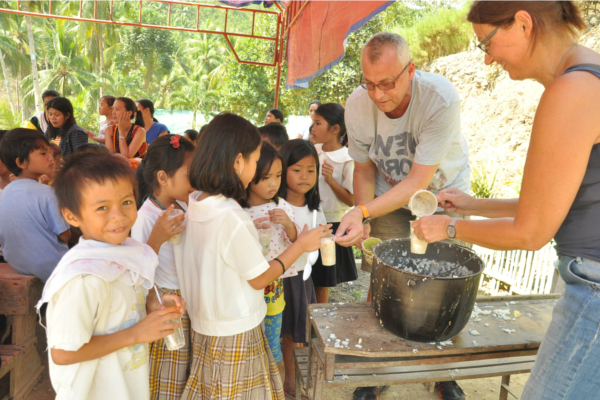 IMAGE World Vision Philippines
HUMAN RIGHTS
Love Yourself

Love Yourself Inc. is a volunteer organization for the youth and the LGBTQA+ that aims to promote loving oneself. Also, it aims to prevent the spread of HIV/AIDS among the youth through counseling, awareness, and education.
Office: 715A 3/F Room 5 Loveyourself Anglo Building, Taguig
Tel: 0917-628-8743; 0998-563-7307
Email: info@loveyourself.ph
Website: http://www.loveyourself.ph/
World Vision Philippines
Improving the lives of more than 120,000 children in the Philippines, World Vision  empowers the Filipino youth through health and nutrition services, education, livelihood, disaster response, and values formation. It is a Christian humanitarian organization that helps children, families, and communities alleviate poverty and social injustices.
Office: 389 Quezon Avenue corner West 6th St. West Triangle, Quezon City
Tel: 02-374-7618 to 28
Email: wvphilippines@wvi.org
Website: http://www.worldvision.org.ph/
Gentle Hands
Gentle Hands Inc. is an established child and youth welfare agency serving on the front lines to rescue and rehabilitate at-risk children and youth. At present, Gentle Hands has over 65 babies and children in stages of rehabilitation, adoption, and reunification.
Office: 27 F. Castillo Street, Project 4 Cubao, Quezon City
Tel: 02-8913-5540
Email: contact@gentlehandsinc.com
 
Amnesty International

Amnesty International Philippines (AIPh) is a non-profit organization with a global movement that aims to teach people of their basic human rights. It has programs for Human Rights Education, and Activism and Mobilization for its activist members.
Office: 18 A Marunong St., Brgy. Central, Quezon City
Tel: 02-376-4342
Email: section@amnesty.org.ph
Website: http://www.amnesty.org.ph/
Gawad Kalinga
Empowered by people who are driven by faith and poverty, Gawad Kalinga Community Development Foundation,Inc. (GK) is a movement whose mission is to eradicate poverty for millions of families, and uplift the lives of those in the marginalized sector.
Office: 2nd Floor, Cheng Building, 212 Haig Street, Brgy. Daang-Bakal, Mandaluyong City, Philippines 1552
Tel: 02-5332217
Email: info@gawadkalinga.com
Website:  www.gk1world.com
Habitat for Humanity
Habitat for Humanity, a leader in answering the issues of poverty in over 70 countries, has "helped more than 6.8 million people find strength, stability, and independence through safe, decent, and affordable shelter."
Office: 3F Gloria Building, 109 Aguirre St., Legaspi Village, Makati City, 1229, Philippines
Tel: 02-8846-2177
Website: www.habitat.org.ph
Virlanie Foundation
Established in 1992 by Dominique Lemay, Virlanie Foundation cares for children who needs special protection. They help the unfortunate, abandoned, abused, exploited, neglected, and orphaned. Some of the programs they have are Residential Programs, Support Programs, Support Services, Outreach Programs, and Sustainability Projects.
Office: 4055 Yague St., Brgy. Singkamas, Makati City, Metro Manila, Philippines 1204
Tel:02-895-5260; 02-896-2289
Fax: 02-895-5232
Email: info@virlanie.org
Website: www.virlanie.org
ChildHope Philippines
ChildHope Philippines is a non-profit, non-political, non-sectarian organization that advocates for the cause of the street children in the country. Its programs include the Barangay Council for the Protection of Children (BCPC) and the Street Education Program.
Office: 1210 Penafrancia Ext., Paco Manila Philippines 1007
Tel: 0917-100-5303
Email: igivehope@childhope.org.ph
Website: www.childhope.hope.org.ph
---
Please send us an email if you want your organization to be included in the list or if there's any correction/update on the details above: information@primer.ph.
Written by Ingrid Soriano
Image grabbed from worldvision.org.ph, volunteerforasia.com