Your dream office now made possible by Leopalace21 in Makati
Opened in November 2015, Leopalace21 now offers serviced offices in Makati City, Manila. Their serviced offices utilize the experience and dependability that they have developed through doing business in Japan to provide security, convenience, and comfort to companies launching their business in the Philippines.
Located in a prime location along Ayala Avenue that runs through Makati City, which is the economic center of the Philippines and is also known as "the Wall Street of the Philippines," Leopalace provides the most accessible, convenient and practical office location that is only about 20 minutes away from the airport and surrounded by a wide variety of restaurants serving international cuisine in the vicinity, along with a large shopping mall.
Leoplalace21 offers the perfect business offices that are provided with all of the equipment and services needed to start a business. They give you the freedom to choose for your ideal room size and period of use according to your needs. You can use your office at any time of day or night, with a 24-hour keycard lock for complete security. There is also a wide parking lot provided for the use of their tenants. Vending machines, which are rare in the Philippines—are installed on the premises and are also stocked with Japanese beverages.
RECEPTION DESK.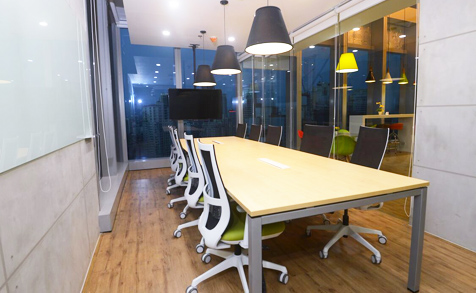 CONFERENCE ROOM. Two common conference rooms are available (8 and 10 seats)
Hours: Weekdays 9:00 a.m. – 6:00 p.m.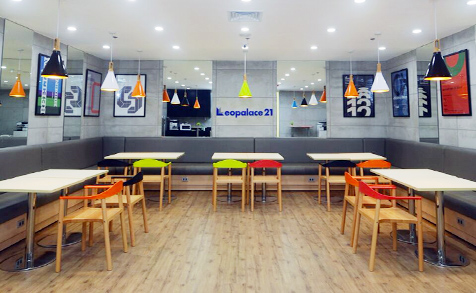 CAFE AREA. The spacious café area can also be used as a casual meeting area or for exchanging information with other tenants.
Open 24 hours/day, 365 days/year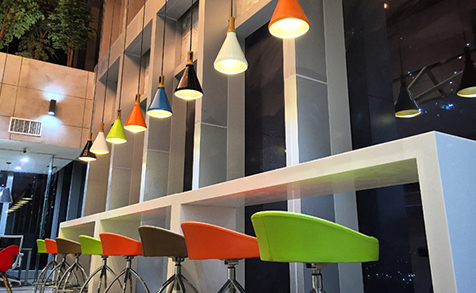 LOUNGE. Can be used as a waiting area for visitors to your office. The lounge can also be used by tenant companies as a break space.
Hours: Weekdays 9:00 a.m. – 6:00 p.m.
Screening is required before a contract can be signed. There is a minimum contract period of one month. The contract type is a services contract.The office usage fee (room lease and common service fee) also include both electricity and Internet usage (shared line).
You will not be billed for electricity or Internet service.
For inquiries, you can call +63-2801-3417, or you can read the FAQ at leopalace21.co
Business Hours: 9:00 a.m. – 6:00 p.m. PHT (closed weekends and Philippine holidays)
All images grabbed from this website leopalace
Source: leopalace