Fun Ranch in Westgate Alabang: Looking Beyond The Indoor Play Area
It's summer and almost the end of the school year for most kids. That only means you have to get your household ready for playtime or else you'll have to endure crowded malls to let them play with other kids.
Luckily, there's this playground tucked outside the mall that offers a special place for children and families to enjoy. Whether you're a busy mom planning a party for your kid or you just need an hour or so to shop without your child, Fun Ranch in Westgate Alabang is here to save you, supermoms!
Fun Ranch Alabang opened in 2008 following the success of the Ortigas branch. The family behind the playground decided to venture into a business where their children can enjoy it while extending it to other families as well.
This barn-themed playground is not your usual play area because they have a lot more to offer and we're here to break it down for you!
Play Area
Finding a safe place in the South to bring your kid where they could interact with fellow kids? Fun Ranch's play area will challenge their strength and skills with fun activities, slides, and obstacle courses.
No need to worry about your toddlers and babies, too, as some parts of the playground are specifically for the little ones. But hey, they can also enjoy this ball pit where they can throw everything without you worrying about picking it up (mom struggles, we know).
Party Packages
Moms, don't be ashamed if you don't have any plans for your child's birthday yet. Look no further as Fun Ranch also offers a one-stop shop for every party needs!
Everything you need from entertainment to balloon and decorations, hosts, and even an event organizer, they've got you all covered!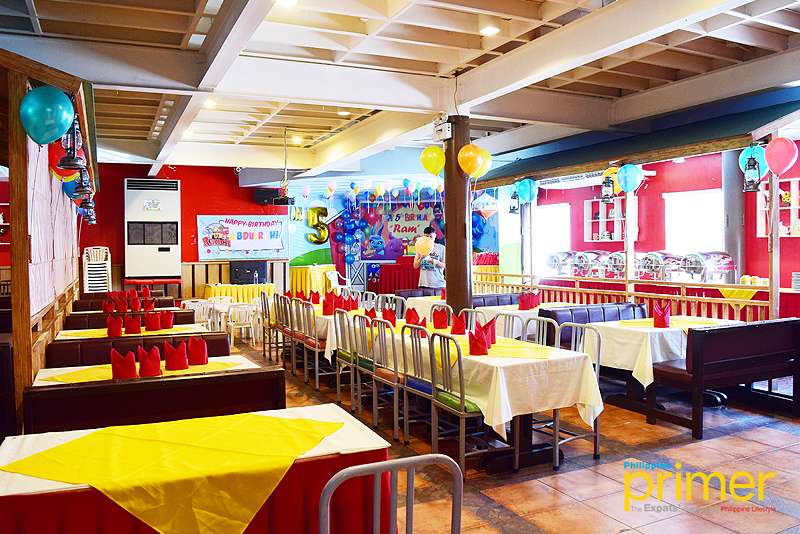 A quick guide for your party:
Determine your number of guests (kids and adults), and see what rooms are available on your preferred date and time slot. If you're looking to DIY the party and only need the venue, the rental rate ranges from Php 10,000 to Php 35,000. Meanwhile, you'll get free rent if you reach the minimum consumable on food or drinks. Rate starts at Php 30,000 to Php 55,000.
After picking a room, you may opt to choose a food package from them or just create a package yourself. They also have food carts if you wish to add to the party.
If you want additional activities or entertainment, Fun Ranch offers party hosts with magic and games, art activities, pinata, bubble shows, mascots, acrobats, photobooths, and more.
Other offerings include decors, loot bags invitation, and so much more.
Working Restaurant
More often than not, chicken or spaghetti is the answer when you're having a hard time figuring out what your child wants to eat. Luckily, Fun Ranch is also a kid-approved restaurant around Westgate, serving comfort food for kids and families as well.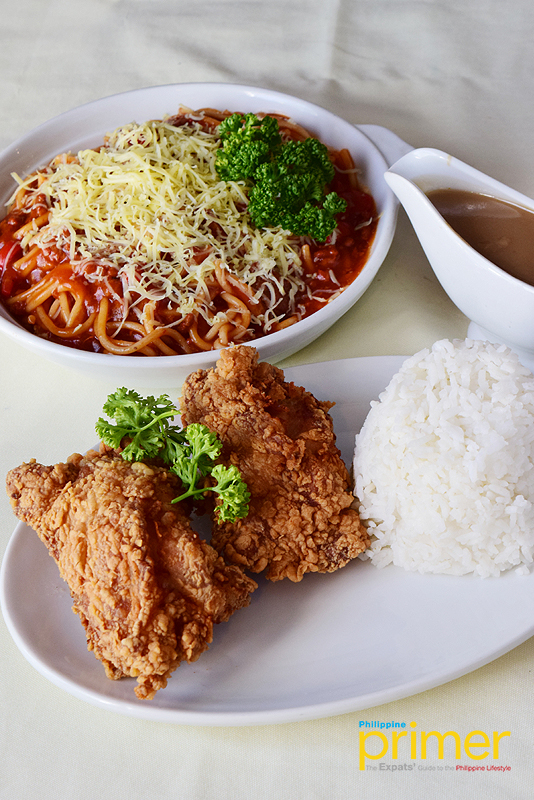 Further, Fun Ranch is open for walk-in parties and reservations for intimate celebrations. You're also free to bring in your own cake!
In-house Events
Committed to providing a place for families to have fun, Fun Ranch Alabang also organizes in-house events, such as Easter egg hunt and Halloween trick or treats!
IMAGE grabbed from Fun Ranch Alabang's Facebook page
Fun Ranch Alabang indeed takes pride in their exceptional service, leaving a mark on every kid's heart.
Also read: LIST: Activity Places for Kids in BGC
Visit Fun Ranch in Westgate, Filinvest Ave, Alabang, Muntinlupa City. For inquiries, you may contact them through (02) 836 9387 or you may like their Facebook page at funranchalabangofficial.