7 HR Companies in the Philippines That Will Help You Find Your Dream Job
Our country, especially our economy, is still reeling from the effects of the COVID-19 pandemic due to extended lockdowns, uncertain business conditions, and lackluster economic performance. This consequently led to the closure of businesses, small and big alike, leaving thousands of Filipinos jobless. So, for those who are still looking for new career opportunities in these challenging times, the Philippine Primer listed down some of the biggest players in the Japanese and international manpower industry that are offering entry- to executive-level positions in a wide array of industries.
J-K Network Recruitment Services and Consultancy, Inc.
Partnered with over 600 global firms, they were hailed by the world's biggest BPO as their most valued recruitment partner in 2014 as well as the most outstanding partner for the most bilinguals and entry-level hires since 2015.
They offer job opportunities to all aspiring applicants who speak Japanese, Mandarin, Korean, Cantonese, Thai, Vietnamese, Spanish, Portuguese, German, French, Italian, Norwegian, Bahasa Indonesia, Malay, and many more; from entry level to managerial positions; in a wide range of industries such as BPO, IT, accounting and finance, banking, shared services, pharmaceutical, and manufacturing.
They also have career opportunities for Filipino executives and IT specialists.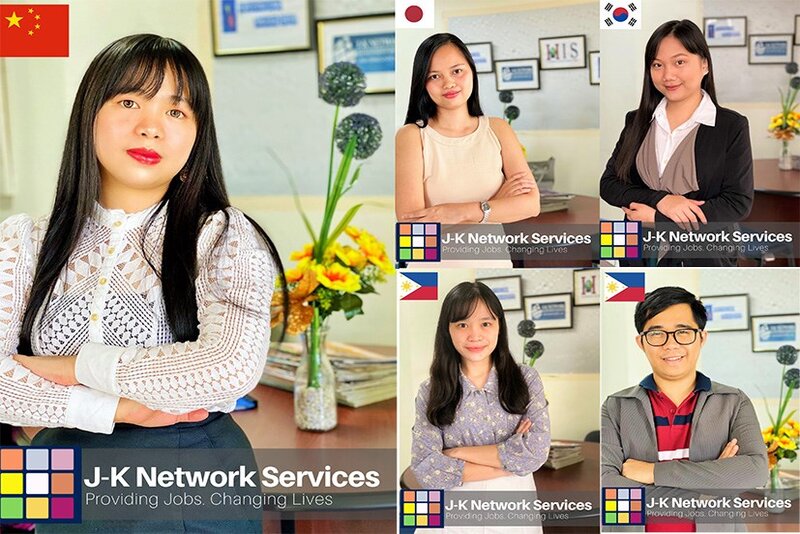 IMAGE from J-K Network Recruitment Services and Consultancy, Inc.
No matter what you speak, they're assuring you that they have the right job for you. With their help, you can find career opportunities within fortune 500 companies, which offer on-site or work from home arrangements. You can earn from P80,000 up to as much as P200,000 depending on your language proficiency, background, and experience.
Some of the amazing perks their client companies offer are Visa processing, meals, transportation, airfare tickets, and accommodation allowances. On top of these, they offer their services for free to their applicants.
General Information:
Address: Unit 5QRST, 5F, Crissant Plaza Building, Commonwealth Ave., Old Balara, Quezon City
Business Hours: 8:30 am to 12 mn
Contact: 8245-2829 / 0917-813-9678 / 0936-973-4028
Contact Person: Ms. Javetta Base
Email: jkmanpower@jp-network-e.com
Website: jknetwork-jobs.com
John Clements Recruitment, Inc. PERSOL PHILIPPINES JAPAN DESK
Since 1974, John Clements Recruitment, Inc. PERSOL PHILIPPINES JAPAN DESK has been providing manpower services to countless multinational companies here and abroad. PERSOL Philippines Japan Desk has also been sending Filipino applicants abroad, thanks to their POEA license.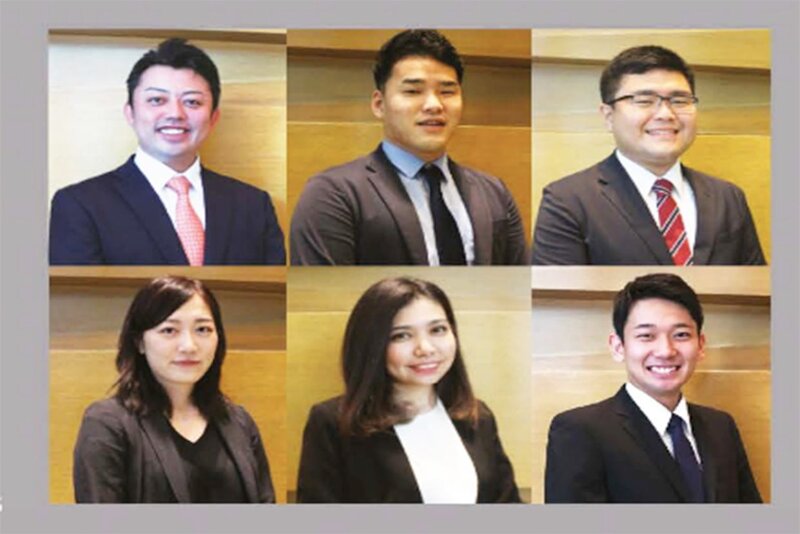 IMAGE from John Clements Recruitment, Inc. PERSOL PHILIPPINES JAPAN DESK
The Japanese Desk, which specializes in recruiting Filipino and Japanese job seekers, also offers personnel and labor consulting services on behalf of various Japanese companies. They also provide templates for personnel documents, review office rules and regulations, and answer questions regarding daily detailed personnel labor.
The PERSOL Group's personnel and labor services have been well received, and more than 700 Japanese companies are currently subscribed to their services.
"We have established a headquarters in the Philippines to help Japanese companies, and thanks to you, we are now on our fifth year. We will do our best to utilize the know-how of Japan and the Philippines, so please feel free to contact us if you have any requests."
General Information:
Address: 14F LKG Tower, 6801 Ayala Avenue, Makati City
Business Hours: 8:00 am to 5:00 pm
Contact: 02-8991-1400 / 0917-828-5134
Contact person: Daisuke Tabuchi
Email: tabuchi@johnclements.com
JohnClements: johnclements.com
PERSOL Holdings: persol-group.co.jp
Reeracoen Philippines is a leading recruitment consultant agency as well as a professional HR consultant organization under Neo Career, a human resources service company in Japan, with 17 branches in 10 countries. It aims to provide the best consulting services to candidates in order to help them find their dream jobs and outsource the best candidates to their clients.
IMAGE from Reeracoen Philippines
Since their establishment, Reeracoen Philippines has been successfully sending the best applicants to various industry partners here and abroad. This includes, but is not limited to accountancy & finance, architecture, banking & financial institutions, Business Process Outsourcing, construction, consulting, electrical and electronics, engineering, healthcare, HR, IT, legal, manufacturing, marketing, office support, oil & gas, property, sales, supply chain, and logistics.
"We offer you the best choice for your further career path with professional experience and updated market information. Let's explore a great opportunity with Reeracoen!"
General Information:
Address: Unit 6A, 6th Floor, Sotto Wing First Life Centre, 174 Salcedo St. Legaspi Village, Makati City
Business Hours: 8:30 am to 5:30 pm (Mon to Fri)
Contact: 0955-148-414 / 0992-264-154
Contact person: Ms. Melissa (Operations Manager)
Email: melissa@reeracoen.com.ph
Website: reeracoen.com.ph/en/services/career_consultation
NOSPHIL Consultancy And Manpower Services Inc.
NOSPHIL Consultancy and Manpower Services Inc. was established in 2013, with leading expertise in outsourcing female office staff for Japanese companies operating in the Philippines as well as engineers, technicians, and skilled laborers for the manpower needs of corporations engaged in construction and infrastructure development in the country.
Their years of expertise in servicing local manpower needs guarantees its local clientele with a constant pool of qualified candidates. Applicants, likewise, shall expect an excellent compensation package and the best career opportunities with their client companies.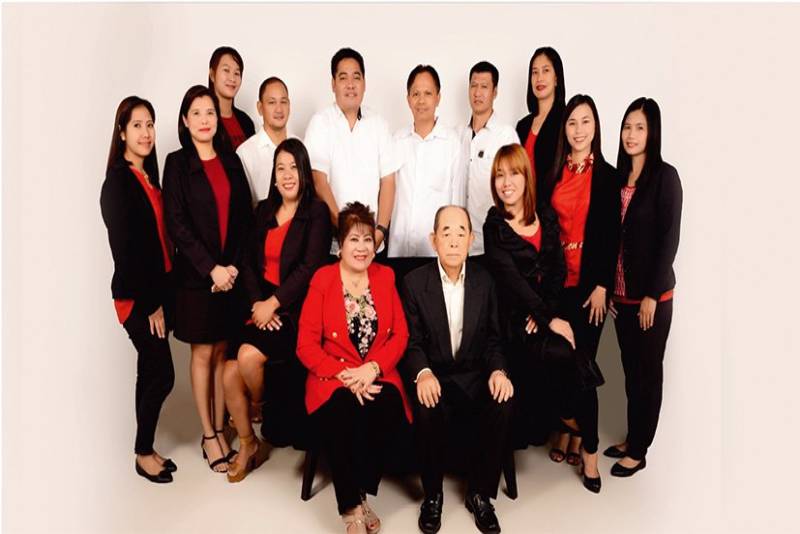 IMAGE from NOSPHIL Consultancy And Manpower Services Inc.
General Information:
Address: 3rd Floor OAC Building No. 27 San Miguel Ave., Brgy. San Antonio, Ortigas Center, Pasig City
Business hours: 8:00 am to 5:00 pm (Mon to Fri)
Contact: 02-8687-1978 / 02-8638-9499
Contact person: Mabel Thelma G. Masangkay
Email: mgm@nosphil.com.ph/recruitment@nosphil.com.ph
Website: nosphil.com.ph
A Japanese Consultancy firm, SAGASS Consulting is an employment agency that provides the most outstanding candidates to their local business partners. They began their operations in the Philippines in 2004 and had their satellite office in Laguna in 2016 in order to cater the needs of their clients in southern areas of the Philippines.
SAGASS specializes in providing fast processing and deployment of candidates for all positions in all partner organizations such as those interested in search recruitment services, business consultation of HR management, personnel system and labor conflict, temporary staffing, outplacement services, and many more.
 IMAGE from SAGASS Consulting
General Information:
Address: Unit 2402, 139 Corporate Center, Valero St., Salcedo Village, Makati City
Business hours: 9:00 am to 6:00 pm
Contact: 02-8893-8815 (Makati Office) / 049-544-1956 (Laguna Office)
Contact person: Ms. Nathalie (Makati Office) / Ms. Joan (Laguna Office)
Email: jph@sagass.com
Website: sagass.com.ph
Gensai Career Consulting Corporation
Gensai Career Consulting Group was founded in October 2015 as a recruiting agency, intending to help expats who want to live and work in the Philippines. Aside from being a recruitment agency, they are also running a Japanese language school for companies seeking Japanese-speaking Filipino employees, particularly interpreters, translators, and Japanese language teachers.
"We will do everything we can to help you find a job. If you want to improve your Japanese, please get in touch with us. We're looking forward to meeting you. Thank you!"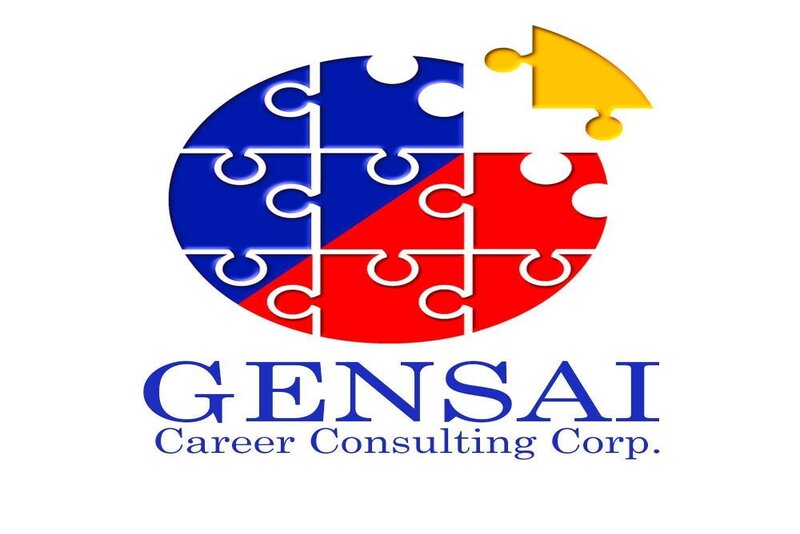 IMAGE from Gensai Career Consulting Corporation
General Information:
Address: Unit F 2nd Floor Wilbincom Bldg., J.P. Rizal Ave., Kaybagal South,
Tagaytay City, Cavite
Business hours: 9 am to 6 pm (Mon to Fri)
Contact: 046-686-2046
Contact person: Takumi Nakanishi
Email: nakanishi@gensaicareer.com
Website: gensaicareer.com
Dencom Consultancy & Manpower Services
For the past 20 years, Dencom Consultancy & Manpower Services have been providing specialized services in recruiting and employment support, multilingual translation/interpretation, working visa processing for foreigners in the Philippines, and HR, accounting, and taxation services for new companies.
Being a professional business consultant for various industries, this manpower company will give you the best advice concerning your career path, to intending to reach your full potential.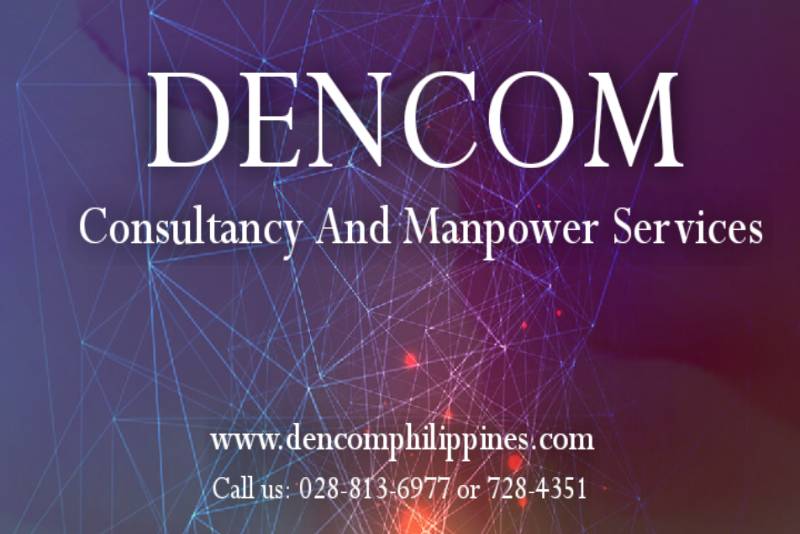 IMAGE from Dencom Consultancy & Manpower Services
General Information:
Address: Room 3008-9 Cityland Pasong Tamo Tower, Don Chino Roces Ave., Makati City
Business hours: 8:00 am to 8:00 pm (Mon to Fri)
Contact: 0919-677-5493 / 02-621-1572 / 02-813-6922
Contact person: Dennis Millan
Email: dencomphil@gmail.com
Website: dencomphilippines.com
Did they help you find your dream job? Share your story with us in the comments section below!