Eggersmann and La Cornue: The best in kitchen fixtures now available at BGC
High-class kitchens set-ups used to be a dream that only existed if you had the money to have one delivered to the country… that is, until you set foot at Eggersmann and La Cornue's showroom in Bonifacio Global City (BGC).
Eggersmann and La Cornue breathe life into customized kitchen fixtures that you usually see in kitchens across Europe's best restaurants and hotels since 1908. This year, they've opened a showroom located at the second floor of W Highstreet Bldg. to cater to the needs of the metro.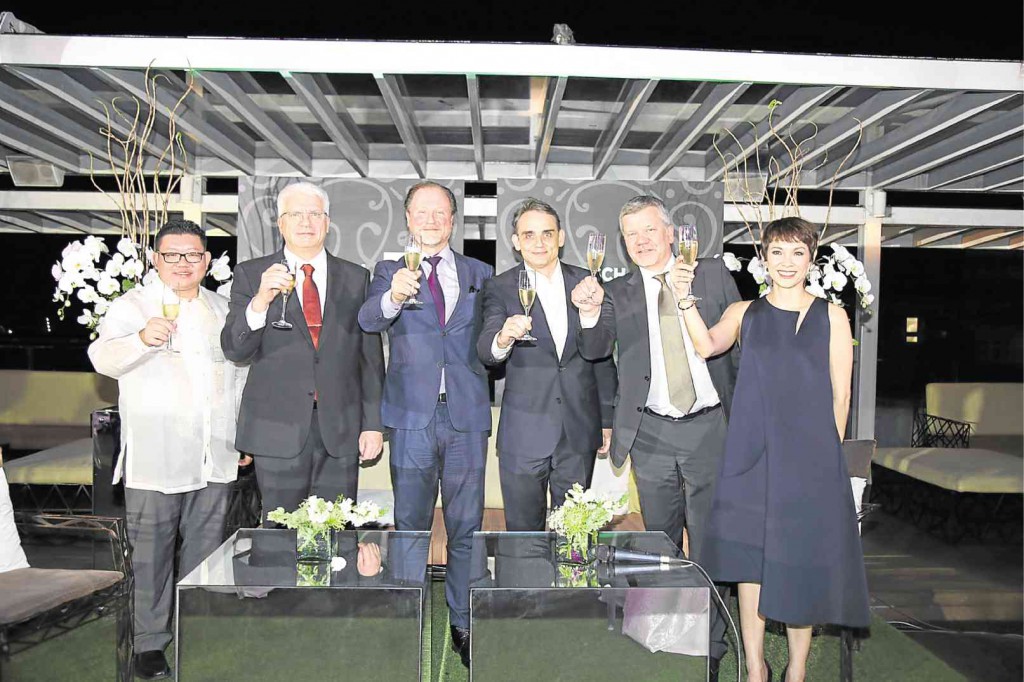 TOP BRASS FROM BOTH Eggersmann and La Cornue were present at the event, along with their partners from Bosch and KFF. From left to right: Keith Soh, senior sales manager, Bosch Home Appliances Asia Pacific; Veli-Matti Kaikkonen, managing director, Hafele Philippines; Leon Lemmen, KFF export sales director; Michael Hasper, deputy head of Mission from German Embassy Manila; Michael Wunram, Eggersmann president and owner; and host Angel Jacob.
The event took place on April 21, 2016 at the Skye Lounge in BGC. Guests were invited to an exclusive, first-hand look at the showroom which features some of the companies' best from their extensive catalogue.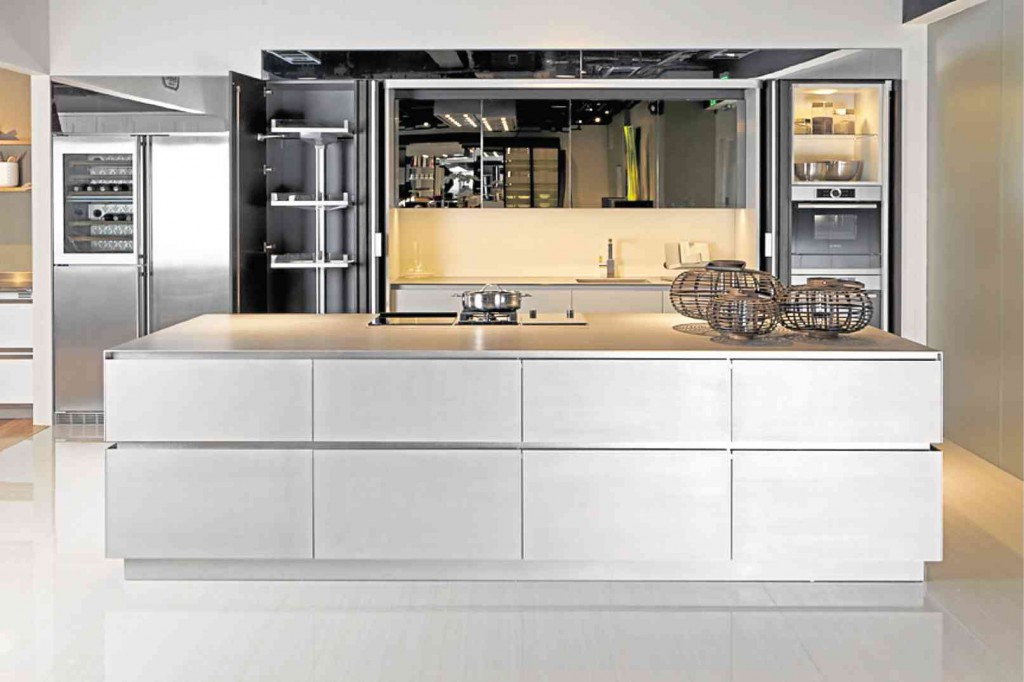 A GLIMPSE OF MINIMALISM. One of Eggersmann's kitchen counters from their signature Unique series.
Eggersmann specializes in minimalist kitchen counters, using one material for most of the set-up, showcased in their Unique line. You can choose from several materials including granite, limestone, quartzite, and more.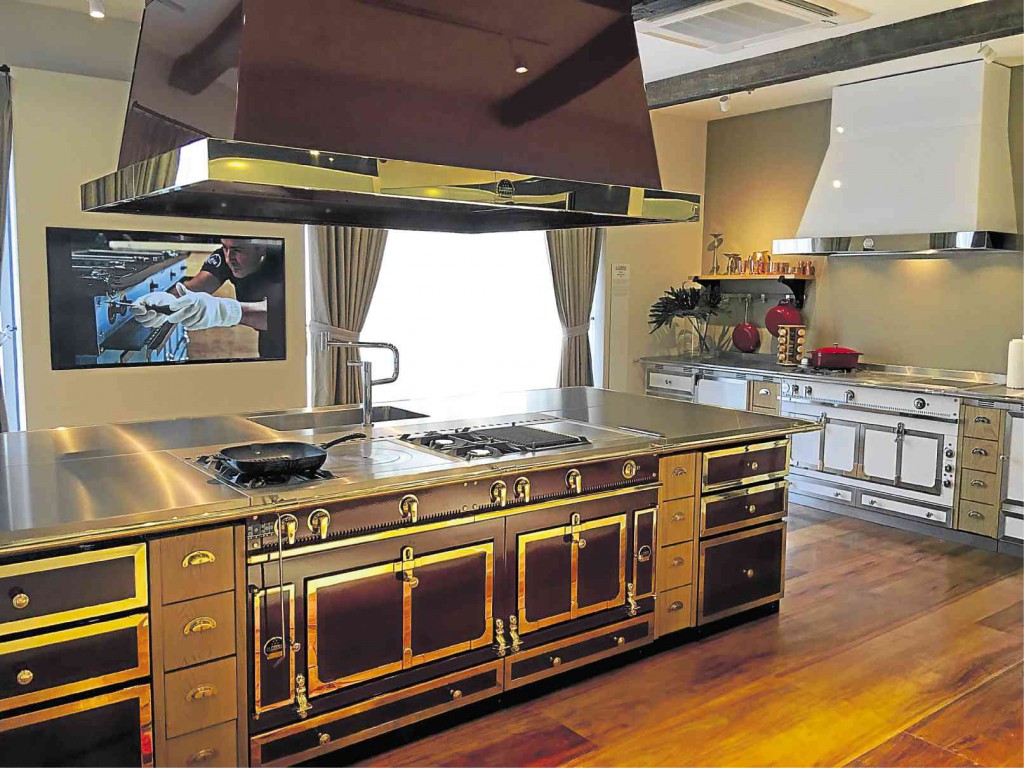 SOPHISTICATION FOR 50 YEARS. La Cornue's cookers have been a favorite of connoisseurs for years.
La Cornue, on the other hand, is your source for classy cooker set-ups. With over 50 years of experience, you can expect no less than the best, especially from their Château 150: Carbon Edition, clad in matte fiber carbon panels and a chrome-plated metal finish.
Want to experience this lap of luxury in your own kitchen? Then head on over to the Eggersmann and La Cornue Showroom located at the 2nd floor of W Highstreet Bldg., 28th St. cor. 11th Ave., Bonifacio Global City. For inquiries, please call 02-585-9637. You can contact Eggersmann directly at 0917-539-8670 or info@eggersmann.com.ph. For La Cornue, please call 02-802-9719 or email them at info@lacornue.com.ph.
Source: MyHomeDesign.ph, Philippine Daily Inquirer, Philippine Tatler
All photos grabbed from Inquirer.net