DJI Store in Salcedo Village Offers Professional Drones For Every Need
Drones are like the extension of an eye. It captures perspectives and images which you can keep as a memory. It might be known as the trendy millennial camera, but drones are also a big help in the world of business, real estate, rescue, and media. But with thousands of drone sellers in the Philippines, how can you know if the one you're eyeing to get is of good quality and service?
Situated in the neighborhood of Salcedo Village in Makati City, we found the first ever DJI Distributorship in the Philippines, the DJI Store Makati.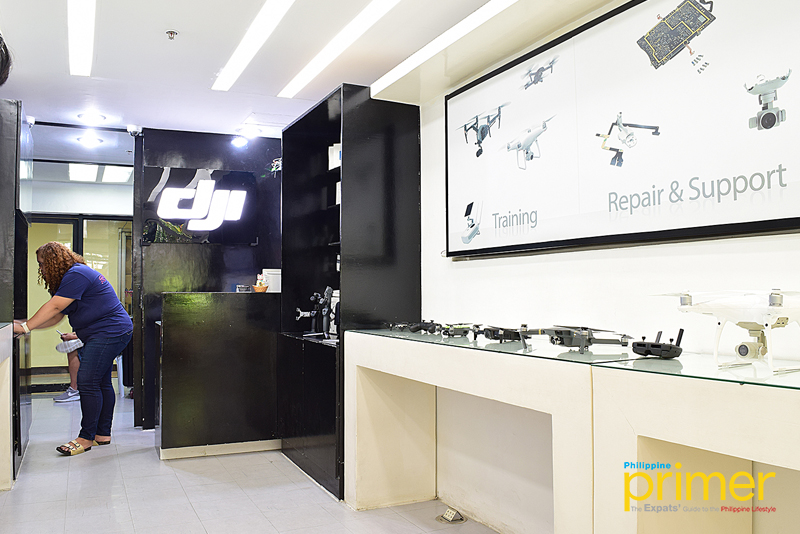 DJI is a technology company from Shenzhen, China manufacturing world-class flight controls, camera stabilizers, and drones. They are redefining industries from professionals in filmmaking, agriculture, conservation, search and rescue, energy infrastructure, and more, bringing new perspectives to their work.
But how and why did they start distributing DJI products in the Philippines? It all started out from a very simple box, a flight control box of DJI to be specific. It was 2011, when Romson Velez, the owner of the dealership of DJI in Makati, attended the Shanghai Trade Show and first saw the potential of the flight control box of DJI.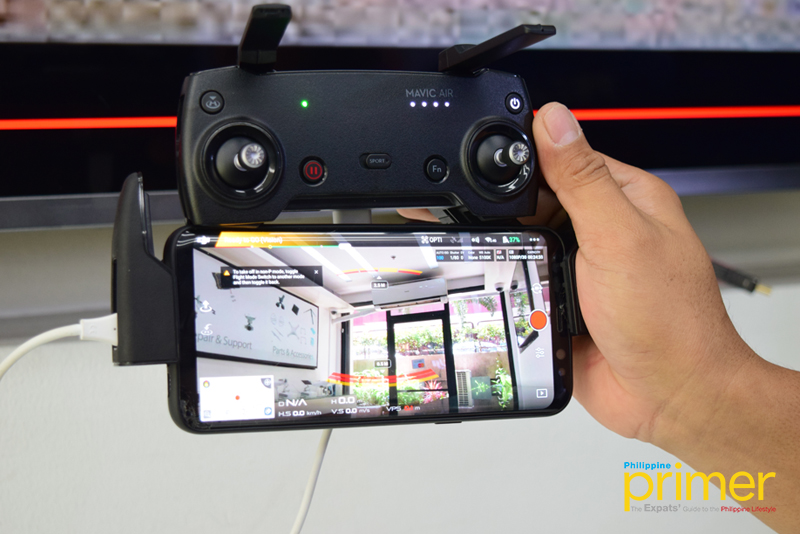 Mavic Air Remote Controller
From then on, he visited the store again and got the dealership approval for the Philippines on the 29th of December 2011. From RC Victory World, the company name of the dealership, they were finally granted to officially use the brand of "DJI" in the Philippines.
Since then, DJI has been a hobby business of remote control airplanes and helicopters now known as the drones.
Drones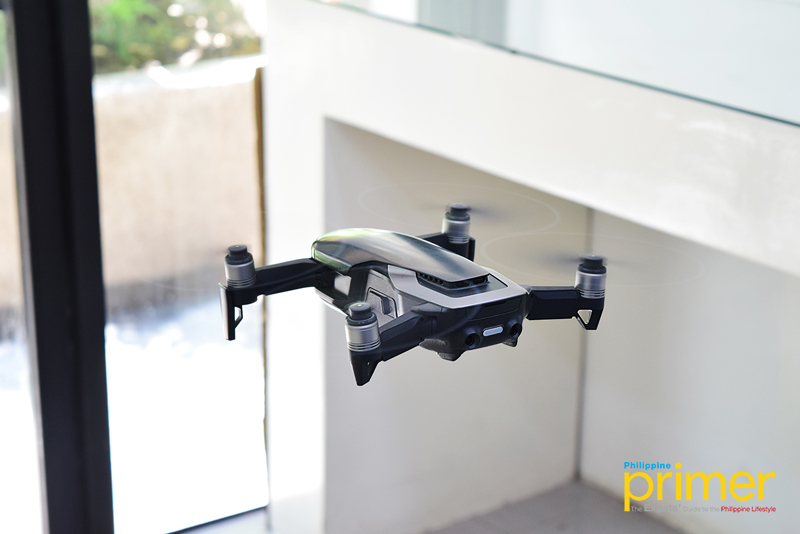 Mavic Air
The ultra-portable Mavic Air features high-end flight performance and functionality for limitless exploration. Mavic Air's maximum flight distance with no wind is 10km with a flight time of 21 mins. It has a camera resolution of 12mp and a video resolution of 4k Ultra HD.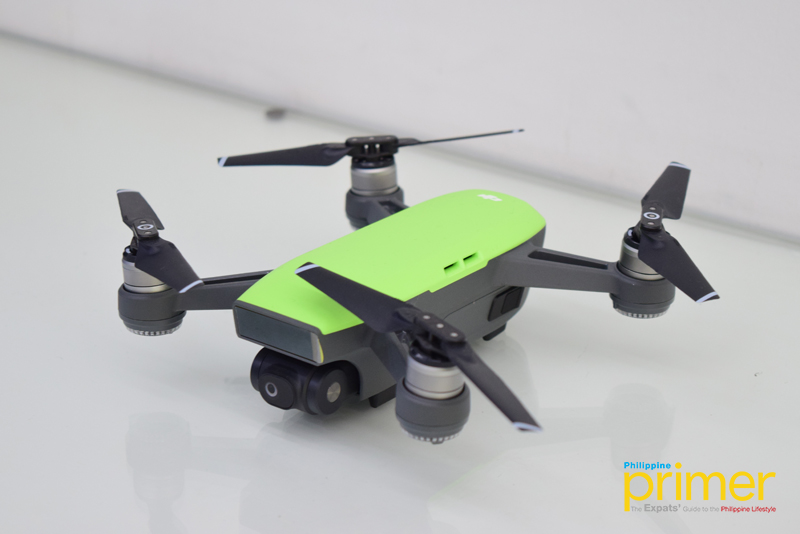 Spark
Spark is a mini-drone that features all of DJI's signature technologies, allowing you to seize the moment whenever you feel inspired. The Spark has a flight time of 16 mins with a control range of 2km. It has a camera resolution of 12mp and a video resolution of 1080p.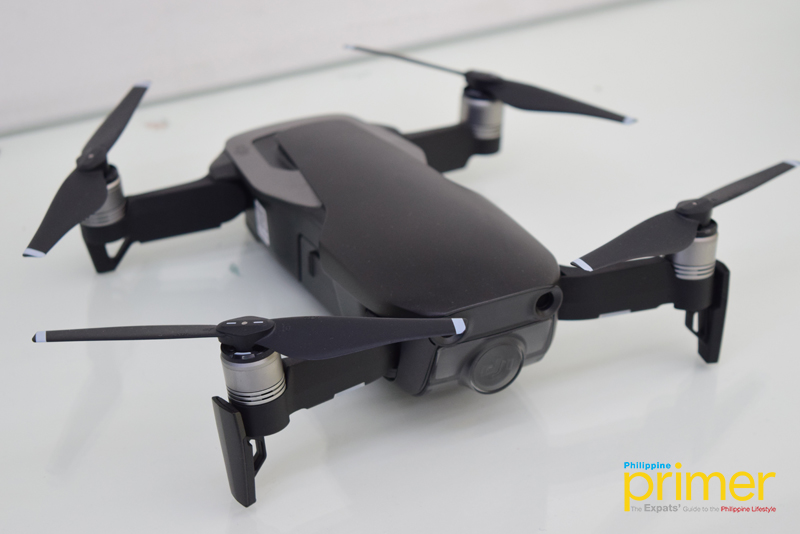 Mavic Pro
Portable yet powerful, ready to go with you wherever, Mavic Pro has a video resolution of 4k, a control range of 7km with 12 mp camera and a flight time of 27 mins.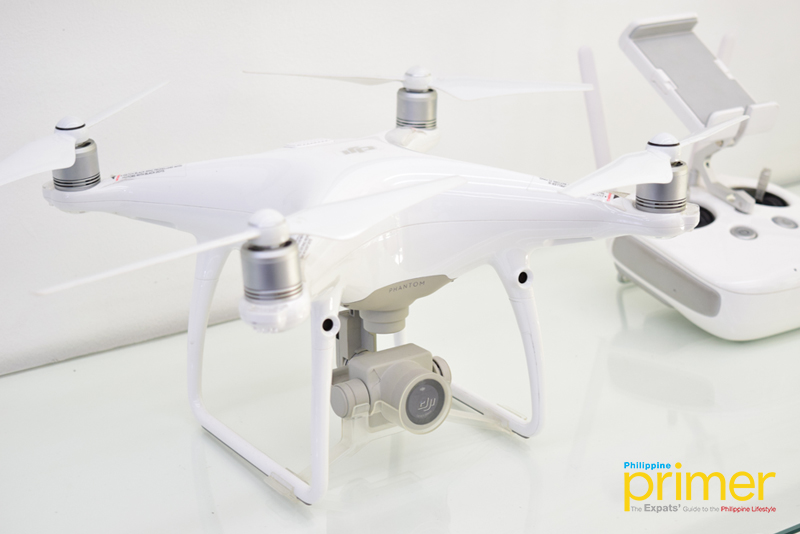 Phantom
Phantom 4 Pro + Unit with LCD included has a flight time of 30 mins and a control range of 7km. It has a camera resolution of 20mp and a video resolution of 4k. 
Aside from world-class products, DJI also takes pride in the service they provide. Just recently, they officially launched the Drone Repair Center and Trainings in both their Makati and Quezon City branches where certified DJI technicians who were all trained in China handle the repairs.
For Drone Repair, there are four ways you can book a repair schedule. You can either call, message, email or fill out the form here dronerepair.ph/book-a-repair. For more information, visit DJI Authorized Retail Store Makati City in LG-10, Alfaro Place, 146 L.P Leviste St. Salcedo Village, Makati City. 
DJI offers free in-house test flight and activation of drone when you buy from DJI Store Makati plus a 10 min basic orientation explanation. For the prices of their drones, contact them at (02)-894-1316/0917-807-0168 or email them at rcvictoryworld@yahoo.com. For more updates, visit their Facebook page at djistoremakati.
---
This first appeared on Philippine Primer Japanese Magazine's October 2018 issue.