Darumaya Japanese Foods Center
If Japanese items are what you've been wanting to buy but do not know where, then Darumaya Japanese Foods Center is definitely the place to be for you!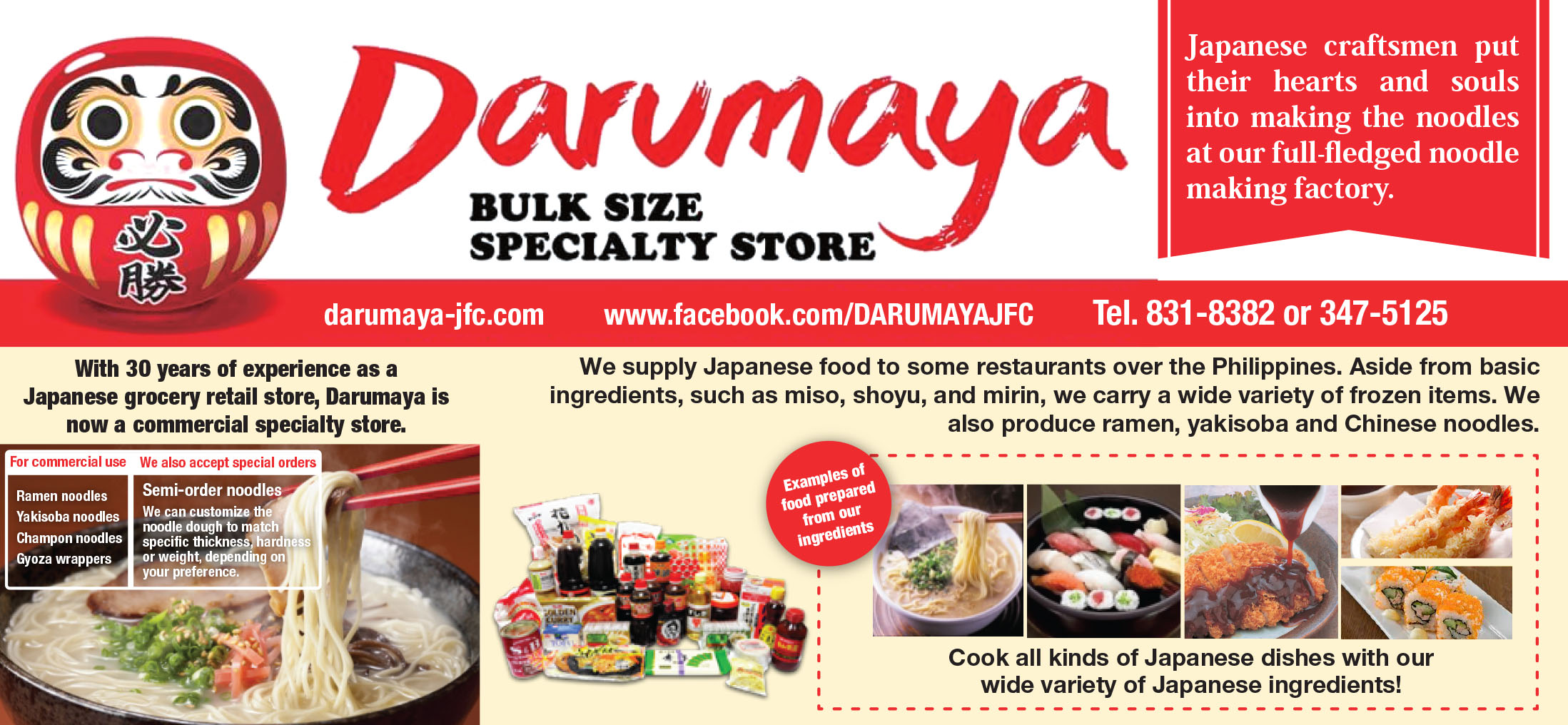 Located in Plaza #5 Cartimar International Shopping Center in Pasay City, this food center imports and offers its grocers a wide array of frozen and dry food items from Japan, catering to the needs of hotels, restaurants, and even the private individuals. Since its establishment in 1997, Darumaya has made sure that it supplies nothing but the best for its customers as all their products undergo a rigid quality control.
Some of the products that is available in Darumaya are basic ingredients such as: miso, shoyu, mirin, noodles, and many others. Visit their store to see more of the food and goodies that are available.
For more information, you may reach them via Facebook, or call them at 831-8382 or at 347-5125.