Cashalo App: Unlocking Financial Access for All Filipinos
In 2017, the Bangko Sentral ng Pilipinas' Financial Inclusion Survey revealed that over 77 percent of the Philippine adult population remains unbanked and with no access to financial institutions. What makes this issue more interesting is that the Philippines has over 90 percent of its population that is not covered by the credit bureau.
So what's in store for the remaining population of the Philippines who can't access financial support? Thanks to technology, financial access is just a few clicks away. Introducing, Cashalo: Fast, Easy and Affordable Loans.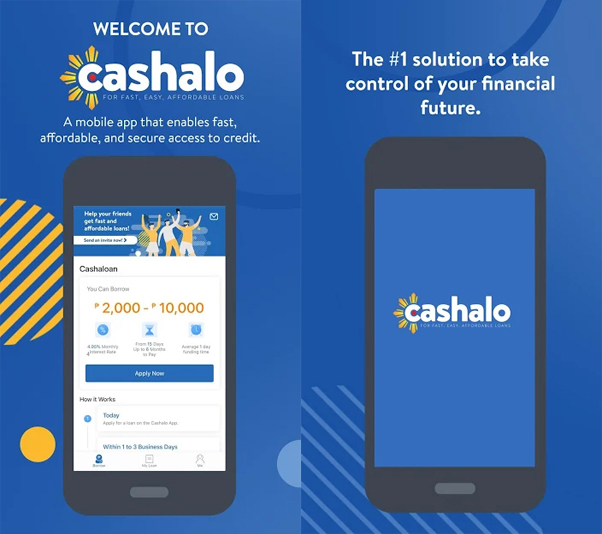 Last October 23, 2018, Cashalo officially launched its standalone mobile app to the public that delivers access to affordable and secure credit for millions of underbanked consumers and micro, small, and medium enterprises in the country.
Present at the launch is Mr. Hamilton Angluben, the General Manager of Cashalo, Mr. Geoffrey Prentice, co-founder of Oriente, Mr. Lance Gokongwei, President and CEO of JG Summit Holdings Inc, and Ms. Joyce Suficiencia, the Acting Deputy Director of the Inclusive Finance Advocacy of Bangko Sentral ng Pilipinas.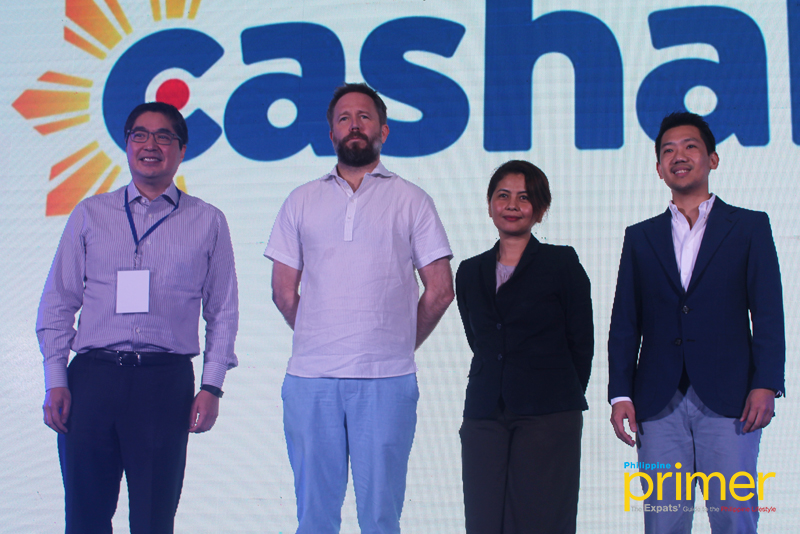 From L-R: Mr. Lance Gokongwei, Mr. Geoffrey Prentice, Ms. Joyce Suficiencia and Mr. Hamilton Angluben
The Cashalo mobile app was launched to provide multiple purpose-based financing options like small cash loans, consumer goods financing, and more. The service aims to provide paperless transactions and can be easily accessed 24/7. The Cashalo mobile app has three features as of the moment:
Cashaloan
Cashaloan is the standard offering for underbanked consumers and MSMEs which are usually loans for tuition fees, household expenses, emergencies and for starting small businesses. Loans start at Php 2,500 and can increase with successful repayment to Php 10,000 with fixed 4.95 percent monthly interest rate.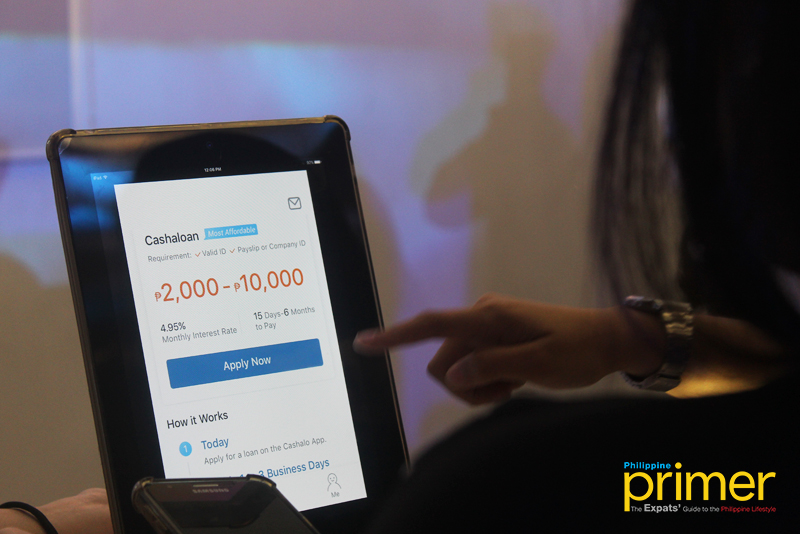 CashaQuick
The CashaQuick is the entry-level feature that allows consumers a quick access to the loans with minimal requirements. All you need is just one ID. Loans are fixed at Php 1,500. Loans are with a fixed monthly interest rate of 4.65 percent.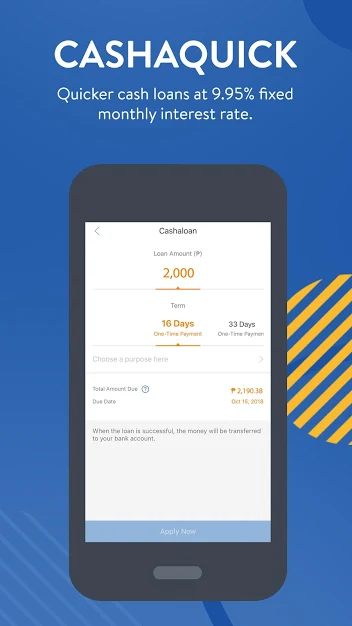 Cashacart
For Cashacart, they provide an offline to online consumer financing product where they enable customers to access a digital credit line for their specific shopping needs at retail stores. They can shop electronics and appliances from their 250 retail partners including Oppo, Cherry Mobile, Memoxpress, Robinsons Appliances, and Department stores. Loans start at Php 2,500 up to a maximum of Php 19,999.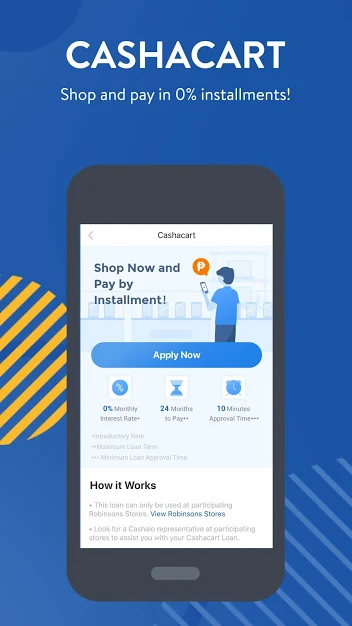 How it Works:
| | | | |
| --- | --- | --- | --- |
| | Cashaloan | CashaQuick | CashaCart |
| Loan Amounts | Php 2,000 – Php 10,000 | Php 1,500 | Php 2,500 – Php 19,999 |
| Loan Tenor | 15 days to 3 months | 14 days only | 3, 6, 9, 12 months |
| Repayment Schedule | Bullet or installment | Bullet only | Installment only |
| Interest rates | 5.95% monthly | 4.95% for 14 days | 0% or 3.99% monthly |
| Processing Fee* | 4% | 5% | 3% |
*% disbursed loan amount; forms part of loan principal
In Cashalo app, they aim to build a more financially inclusive future for all Filipinos. With its convenience, low-interest rates, real-time credit-scoring, and choice of the repayment schedule, Cashalo has given all Filipinos a more efficient financial access.
Know more about Cashalo at www.cashalo.com. For inquiries, you can email them at hello@cashalo.com. For updates about Cashalo, you can like their Facebook page at CashaloPH. The app is available for download on Google Play Store and The App Store.