Canadian Manufacturing Exhibits 2018 Collection with 'Bed, Baby, & Beyond'
Celebrating their 10th annual trade show entitled Bed, Baby & Beyond, Canadian Manufacturing, together with sister company Hello Dolly, uncovers their 2018 collection with an assembly of modern linens and towels and an all together pattern of colors made out of 100% cotton.
The trade show at Marquis Events Place in Bonifacio Global City in Taguig, which ran from August 8 to 9, showcased the Lifestyle collection, comprised of Canadian Manufacturing's 5 latest must-haves. Presented by Chand Daryanani, Sales and Marketing Director of Canadian Manufacturing, the five collections included are the Lifestyle Premium, Basics, Moods, Pick n' Go, and the Color Series, each representing the season of Summer, Autumn, Winter, and Spring.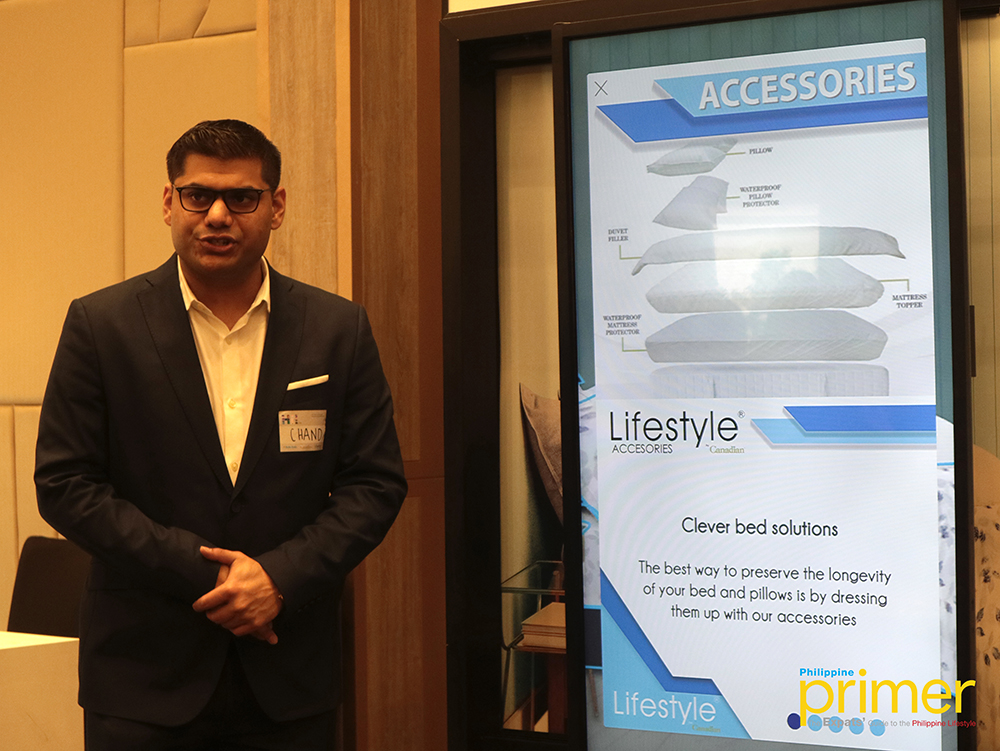 Chand Daryanani, Sales and Marketing Director of Canadian Manufacturin
For Summer, Canadian exhibited their Modern linens as well as their Pick n' Go, which boast of its microfiber, 100% cotton features, as well as its playful theme, prints, and colors. Towels which you can Pick n' Go anytime, packaged as they are in a handy manner, are lightweight and are quick to dry, perfect as a traveling and a home essential. Pillows, with their soft and durable qualities, are also fancily designed to suit the tastes of both children and adults.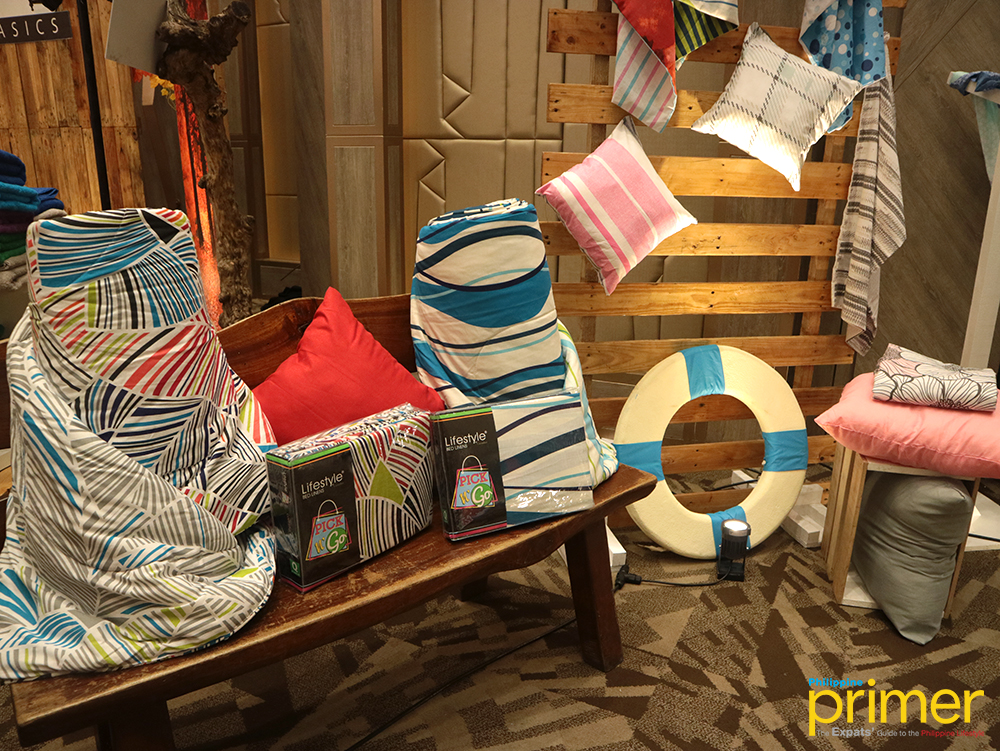 The Pick n' Go under Lifestyle collection promises quality with its microfiber and 100% features.
Autumn, with its characteristic fresh and windy clime, revels in Canadian Manufacturing's Basic Combed Cotton Collection's upgrade from a polycotton to an authentic 100% cotton, soft to the touch and lightweight. The collection, which is accompanied by the Basics Feather Lite, are complemented by a set of luxurious towels that lacks that heavy, pompous weight, and are instead described as ultra-soft and highly absorbent. With Canadian's affiliate, Qualcom Trading, exhibiting home necessities, the collection is then completed to bring about the best for comfort.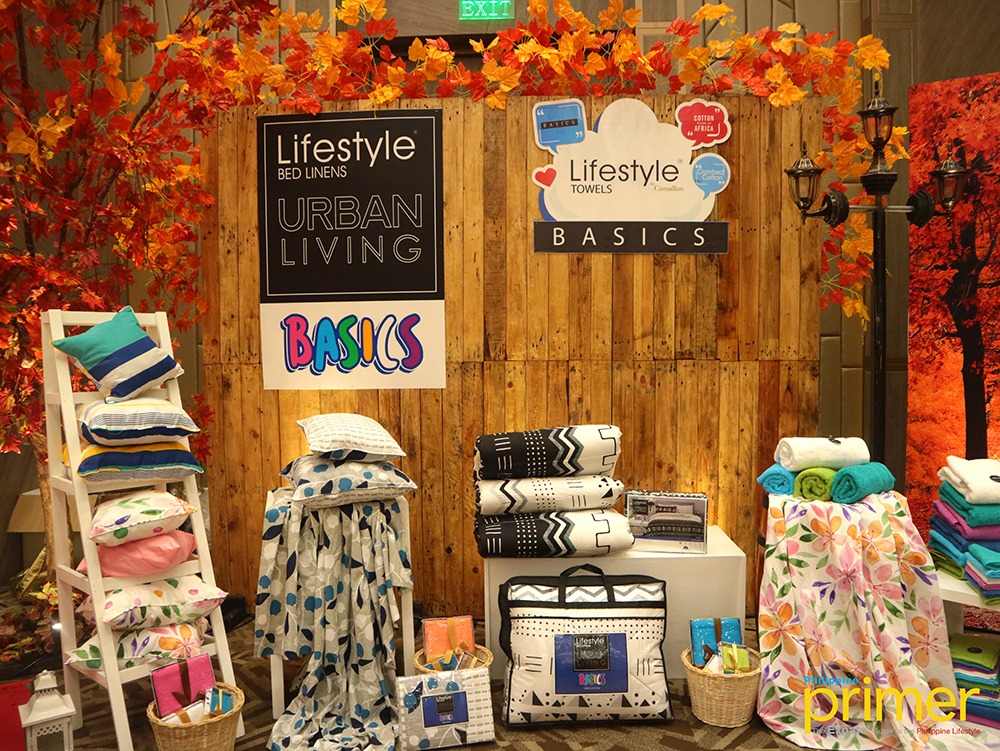 The Basics Collection is characterized by being lightweight, fun, and at the height of fashion.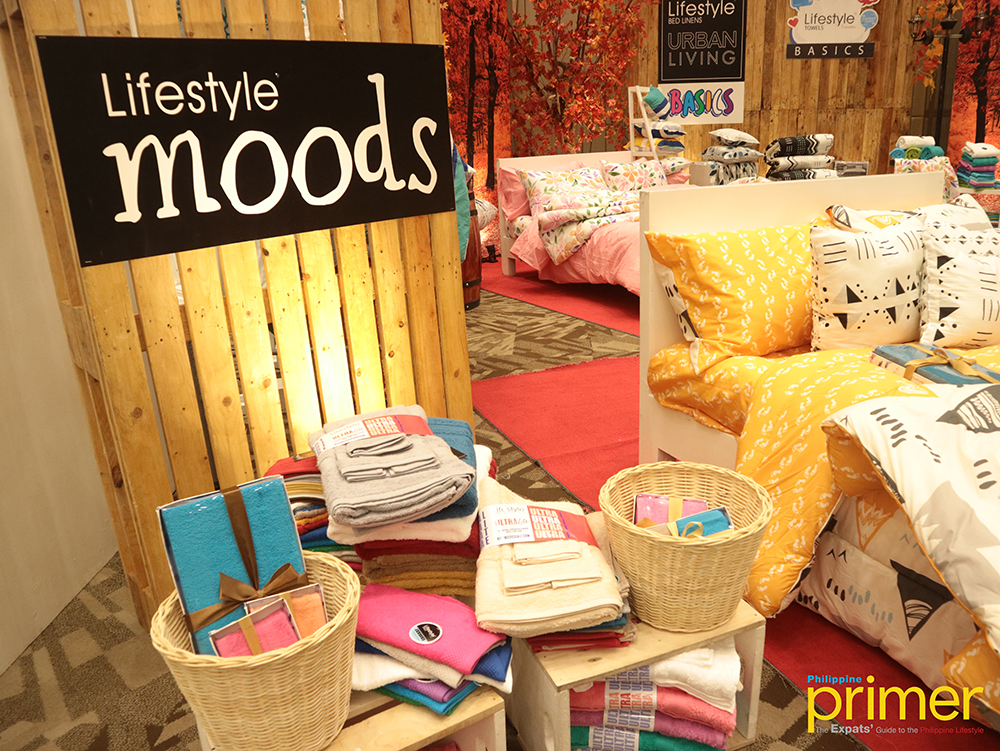 Moods feature the Ultra Lite collection which assembles three different towels into one packaging.
The winter season, on the other hand, holds the hotel collections, characterized by pristine features and elegance in its simplicity. With thread counts reaching 300 and 500 for what is called the Egyptian Cotton, towels, bathrobes, and beddings are assured to be of world-class quality. Meanwhile, the Brazilian Cotton collection graces Autumn, together with the Organic Collection that goes without the harmful chemicals or pesticides, making sure the materials are safe on the skin. Celeste and Bluebell are just some of the collection's brands.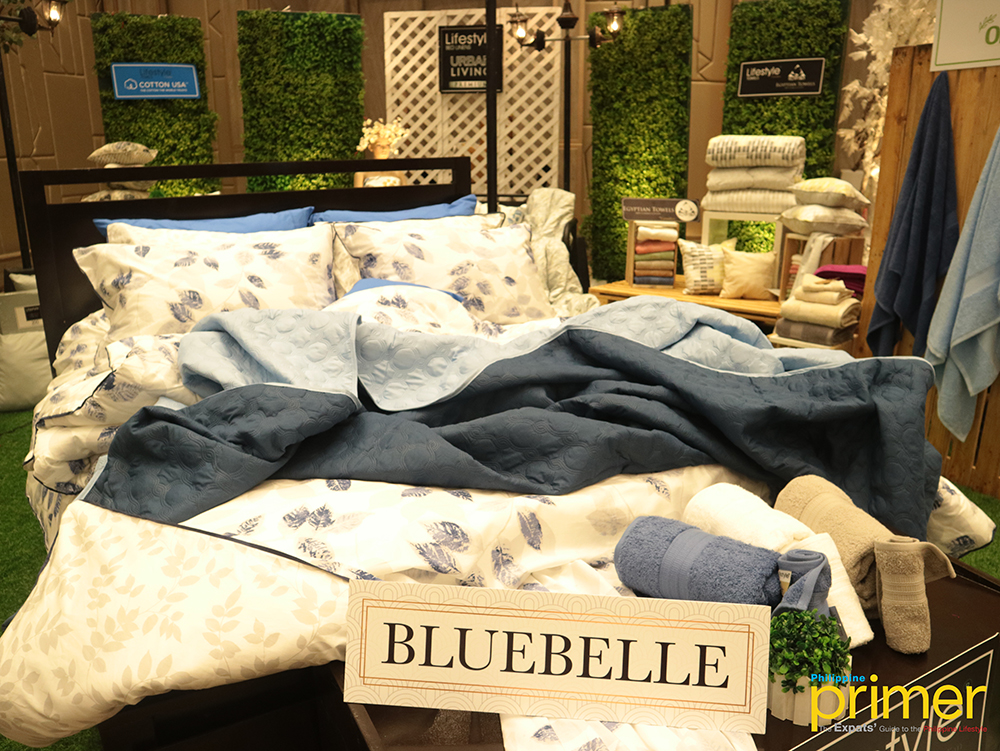 Bluebelle is a part of the Lifestyle collection with beddings that are 100% cotton.
Across these collections of bed linens, towels, and other accessories for the whole family, collections of a variety of infants wear were also exhibited as Hello Dolly's third trade show for the last ten years. These, according to Raj Mahtani, Vice President of New Creation Manufacturing, are the upcoming products to last for the next 6 months in the Philippines.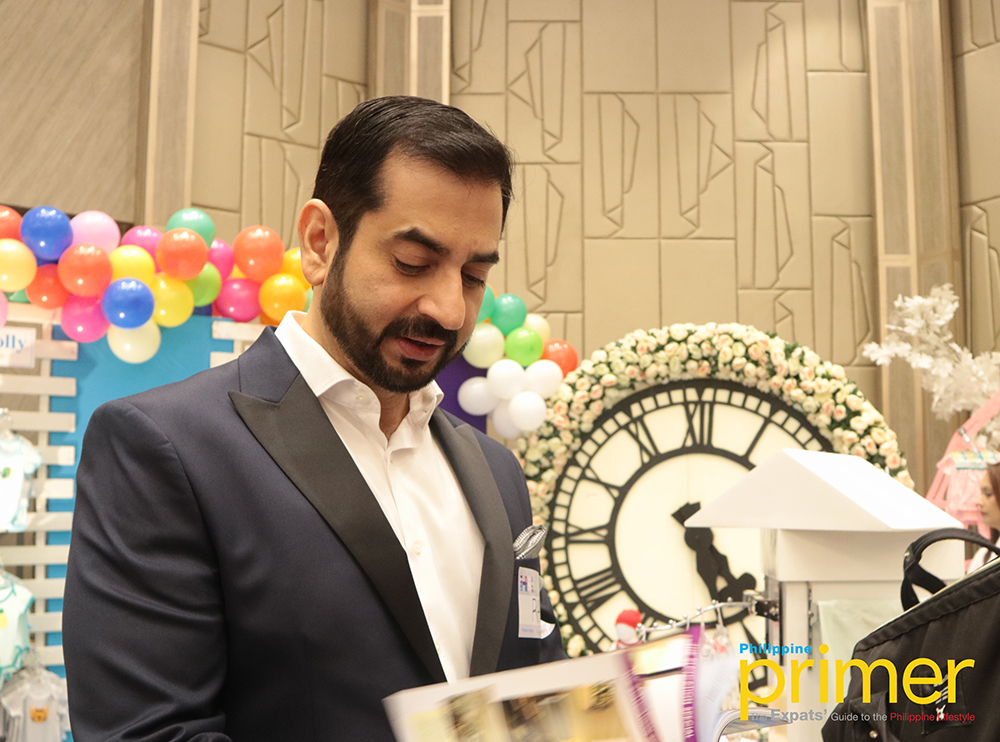 Raj Mahtani, Vice President of New Creation Manufacturing
Proudly Filipino made, the collection showcases the Whites Line which are organic and sanitized to assure that your baby's sensitive skin is protected from germs that may cause skin irritation or infection.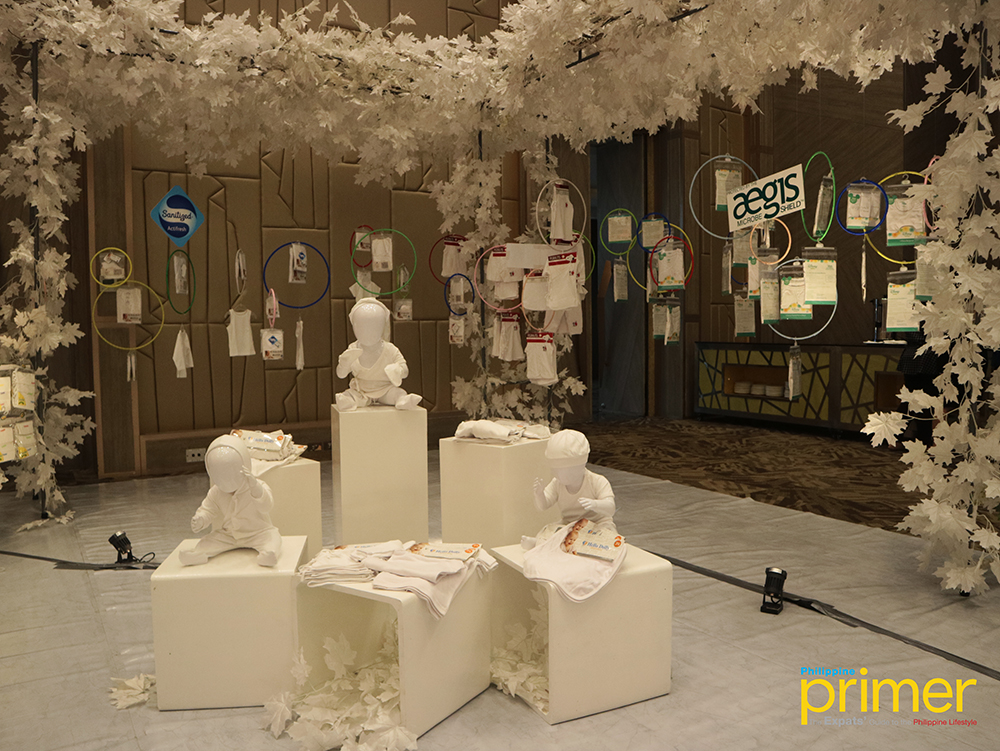 Whites Line for infants wear are hypoallergenic and safe for babies' skin.
Alongside this, franchise brands from the United States are also exhibited, including Fisher-Price, which is mostly known for their quality toys and now, expanding on to children's wear. Disney, as one of their main character brands, were also showcased, alongside Peanuts.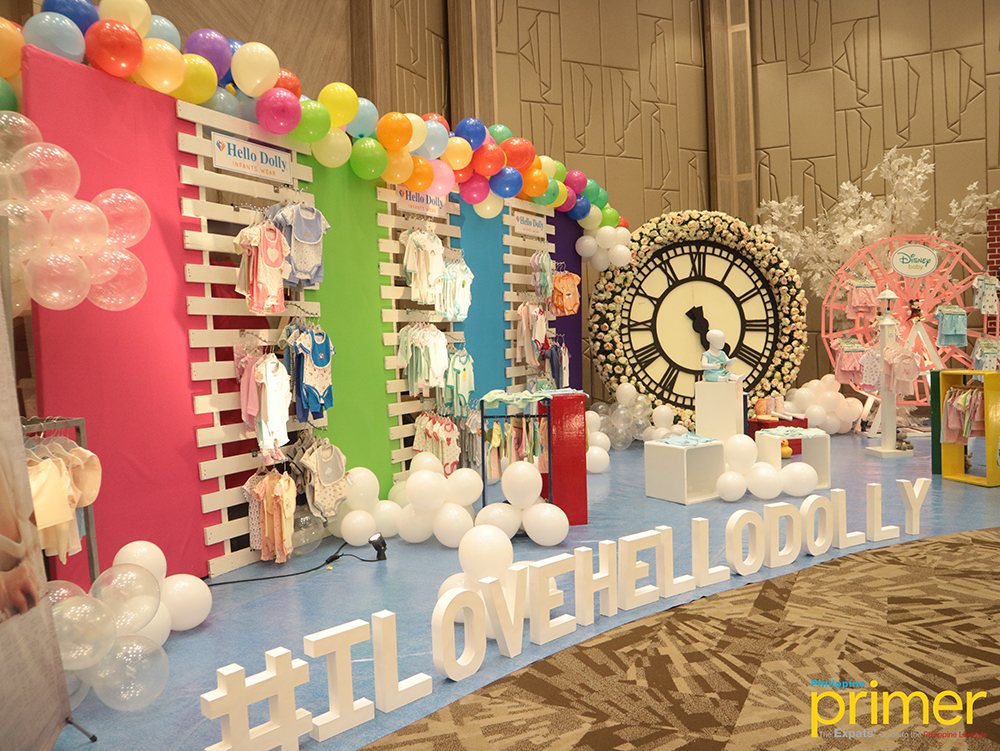 Hello Dolly features their new collections which will last for the next 6 months in the Philippines.
Finally, Hello Dolly, which was first launched in 1976 and is the sister company of Canadian Manufacturing under New Creation, also highlighted their children's wear, as one of the leaders of baby clothes and beddings around the Philippines.