Camera Cart: A Studio That Feels Like Home
Photography can be a tricky profession in that even though you're completely fascinated by it and have the talent for it, it might be difficult for you to pursue as it requires huge investments–of money to buy equipment and of time to learn how to use the equipment. Not surprisingly, there are many who get too intimidated and eventually have second thoughts about developing their skill, once they find out what being a photographer actually entails.
Getting over this kind of intimidation was one of the key inspirations for Camera Cart, according to Heidi Aquende, who runs this quaint photography studio with her husband Melvene.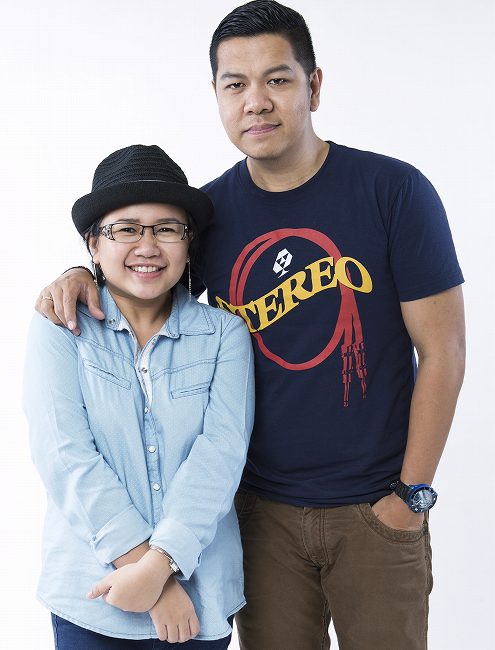 THE PERFECT MATCH. Heidi is an editorial and commercial photographer while Melvene specializes in post production. (Photo from Camera Cart)
She says that in 2006, when she was just starting out as a professional photographer, what she found difficult wasn't coming up with photo shoot concepts or learning the technicalities of lighting, but having a place where she could feel comfortable enough to shoot what she wanted to shoot in exactly the way she wanted to shoot it. The only photography studios she was able to find at the time were all either too big or too glamorous (and therefore too expensive) for her purposes. She wanted a space where she could experiment and learn new things without the constant worry of how much money was being wasted every minute she wasn't taking a photo in order to change the settings on her camera, or thinking about the next angle to shoot from.
WHERE THE MAGIC HAPPENS. Renting the studio includes use of the lighting equipment, make-up table and basic backgrounds. (Photo from Camera Cart)
So in 2008, she and her husband decided to get their own place—a cozy 20×20 ft studio on Maginhawa Street in Quezon City. The size is ideal for the small to medium-sized fashion, portrait, or product projects they're fond of and the location is also deliberate. They wanted to make quality photography accessible so they chose a location near Quezon City's university district. This way, students interested in photography could easily find them.
Around 70% of their clientele are students who go to school around the area, but they also have professionals and semi-pros renting their space from time to time.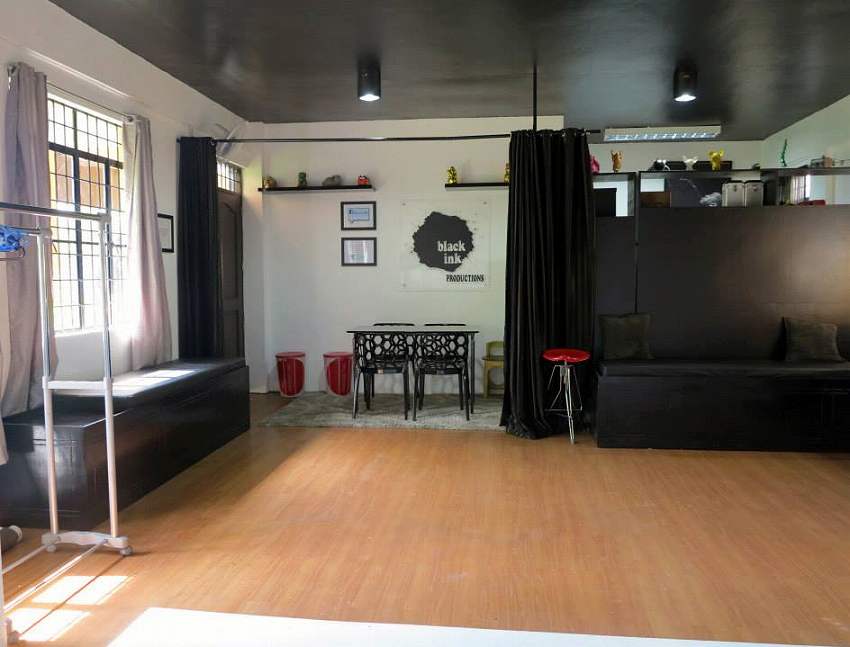 SPACE TO BREATHE. There's enough space for your own equipment, staff and even a table where you can have your meals during breaks. (Photo from Camera Cart)
In the future, Heidi would like to open Camera Cart branches in other areas near schools so that more young photographers would have the opportunity to develop their skills more easily. But for now, she says she's already proud of what she and Melvene have accomplished.
"We're really happy when we see some of the students who first rent our studio just to do a project for school suddenly discover their love for photography and eventually become professionals. We don't run out of people to share our passion with," she says.
Camera Cart Studio
Address: 154-J Maginhawa Street Sikatuna Village, Quezon City
SMS: +63928-7101211
For studio rental rates and reservations, please visit www.thecameracart.com.
Article by Ida Irigo