Be a More Responsible Car Owner One Maintenance Check at a Time
What makes someone a responsible driver and car owner?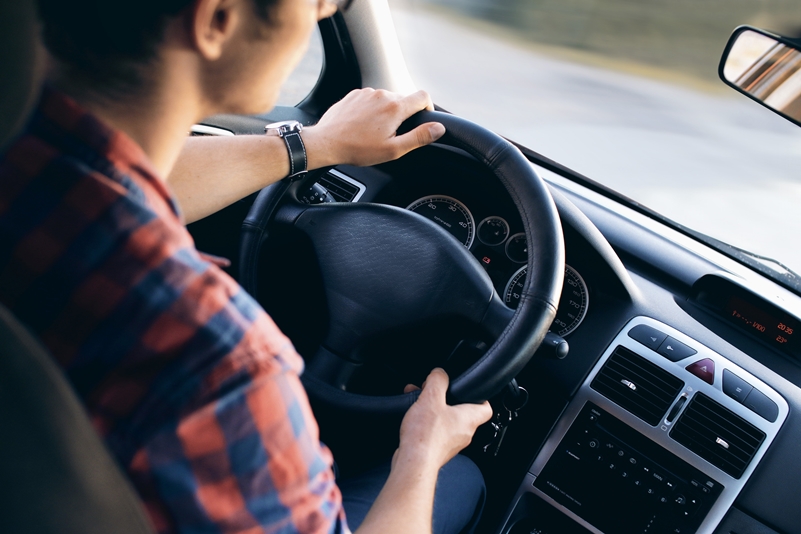 Abiding by the traffic rules is one thing but it's not everything. You also need to make sure that your car is in top shape every time you go on a drive!
However, owning a car doesn't magically give one full knowledge to navigate the complex world of automobiles. Not everyone can figure out why their car suddenly won't start or why it overheats in the middle of the road.
This is where auto service centers and experts come in.
For more than two decades, one name stands out in the auto service industry for providing reliable service through highly-skilled technicians and state-of-the-art facilities—Rapide.
You can never go wrong with the Rapide Way!Oil change services? Tire and battery replacement? Drive into the nearest Rapide branch to you. Here's our list of branches nationwide: https://rapide.ph/branch-locator/ #RapideWay

Rapide Auto Service Expertsさんの投稿 2019年4月4日木曜日
Rapide's reputation of being able to deliver CASA-caliber performance, one that is at par with branded car dealership stores, at much affordable rates has been continually loved and regarded by customers nationwide. With branches all over the Philippines, you can always avail of top quality auto service the Rapide Way.
Standard of Service
The Rapide Way is a set of standards that Rapide upholds with each and every one of their clients. It starts from the moment you enter the shop until you get your car home and even beyond.
Superb Staff
Besides exceptional skill and knowledge, Rapide employees treat customers with genuine warmth and hospitality. They call customers by name and never fail to greet with a smile. Always attentive, focused, and sharp, Rapide staff will willingly assist and guide you at every step of the way.
Extensive Examination
Technicians rigorously review the vehicle's needs and systematically analyzes the situation. They take the time to know the case at hand and, through careful study combined with vast experience identify, which option would be the most optimum for you and your car.
No Guesses
After analyzing the situation, technicians then proceed to meticulously inspect your vehicle, guided by a uniform checklist of standard parts for inspection. This auto repair service is not a fan of vague and incomplete conclusions; technicians are trained to find out the specific root of your car's problem. 
Truth and Transparency
One of the great things about a Rapide service is that it informs you of their findings in a way that you will understand. They will show-and-tell the details of their analyses so that you are assured that the steps you are taking will lead to the best direction.    
No More, No Less
Rapide keeps its customers on track with the processes of maintenance, so that when a written estimate of the cost and promised finish time of the services is provided, customers are confident that their time is valued and only required services are to be implemented, no more and no less.
Quality With Warranty
Not only does Rapide provide excellent workmanship and repairs, it also gives customers the benefit of enjoying the famous RAPIDE WARRANTY after every job. Whatever happens, this auto service provider will always have your back, from start until finish!
Let it be one of your new year's resolutions to be a better and safer driver this year by giving your car regular maintenance checks. Luckily, Rapide's core services are available in all its branches nationwide.
Rapide's Core Services
These services give value to the most basic components of automotive maintenance, all of which are critical to your car's performance:
Brakes
To ensure that every ride is a safe one, always make sure that your brakes are in excellent condition. Rapide offers cleaning and adjusting, fluid flushing, and refacing of the brakes.
General Maintenance
There are many factors that make up a well-maintained car and not a single one should be neglected. From fluid top-ups to wheel alignment, Rapide has got you covered.
Oil Change
Rapidé Express Oil Change is comprehensive preventive maintenance to check, inspect, flush, fill and clean essential systems and components of your vehicle. It's so quick you can have it done right before your eyes!
Tires
Thinking of replacing your tires soon? Do it at Rapide to make sure you're getting the best service and brands!
Batteries
Rapide is a one-stop-shop for all your car battery needs including replacement, charging and system check.
New Year, New Tires
And to top it all off, Rapide has a treat for everyone. Avail of discounted brand new tires for as low as Php 1,799 inclusive of free mounting and balancing! You may choose among Aptany, BF Goodrich, Bridgestone, Michelin, and Yokohama tires.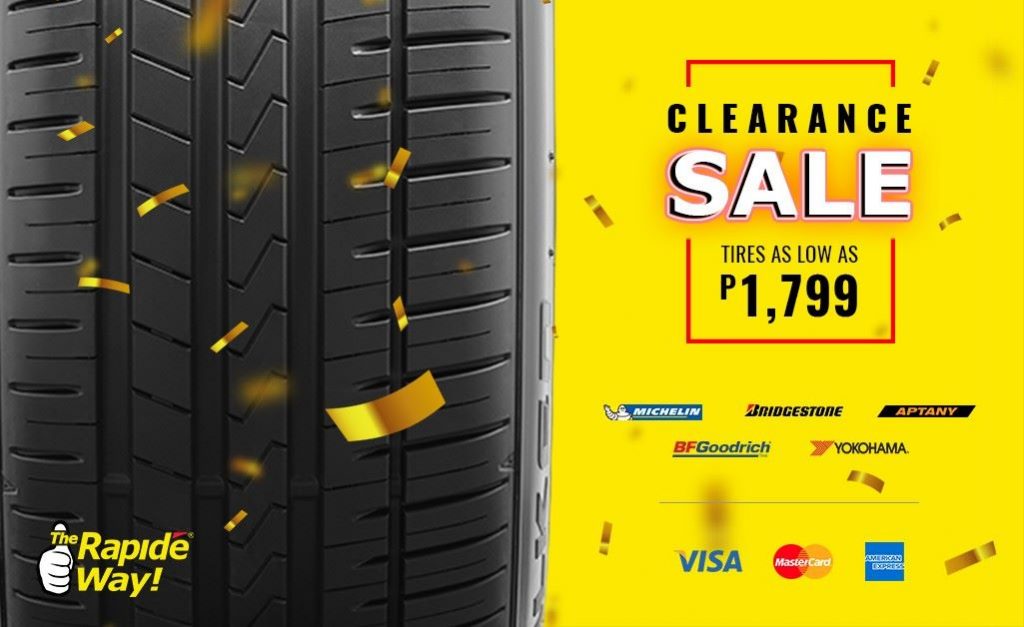 This promo is only currently available in their San Antonio branch in Makati, but keep your eyes peeled because it will soon be available at a Rapide branch nearest to you!
When is the last time you got your car a maintenance check? Head on now to Rapide and let the auto service experts do the job!
General Information
Branches: Check Rapide's complete list of branches nationwide here
Contact: 02-895-9486/0965-665-2280
Business hours (Main office): 8:30 a.m. to 5:30 p.m.
Website: rapide.ph
Facebook: facebook.com/RapidePhilippines