Battle in the Blood: First Anti-HIV Gaming App in PH
With an aim to raise awareness and reduce the cases of HIV/AIDS across the world, a new gaming app called "Battle in the Blood or #BitB" has been conceptualized in the Philippines.
#BitB, driven by the people from the Institute of Clinical Epidemiology of National Institutes of Health in University of the Philippines Manila, is now introduced and presented to the public after rigorous years of developing. And during the celebration the World AIDS Day on December 1, 2017, the gaming app was formally launched.
According to Dr. Emmanuel S. Baja, scientist and principal Investigator of the HIV Gaming, Engaging, and Testing (HIV GET Tested) Project, the gaming app has been developed for everyone to be assisted with the barriers to HIV Testing and Counselling (HTC).
Dr. Emmanuel Baja, principal developer and investigator of Battle in the Blood gaming app (Photo from davaotoday.com)
"It is the first gaming app that would hopefully help increase the uptake of HIV testing and treatment in the Philippines. That HIV is not a death sentence anymore. It is just a chronic disease like Diabetes, there is treatment available and people living with HIV can still have a normal and happy life," Dr. Baja said in a report. "This gaming app (#BitB) is a very powerful communication tool to address the stigma of HIV especially among men who have sex with men (MSM) and transgender (TG) women who are at a higher risk for HIV infection."
Also read: Right To Health: A Free Concert to Raise Awareness of HIV-AIDS
Apparently, the gaming app has been acknowledged by many as Dr. Baja announced that about 3,000 individuals even outside the country have already downloaded the app and most likely playing it after formally introduced.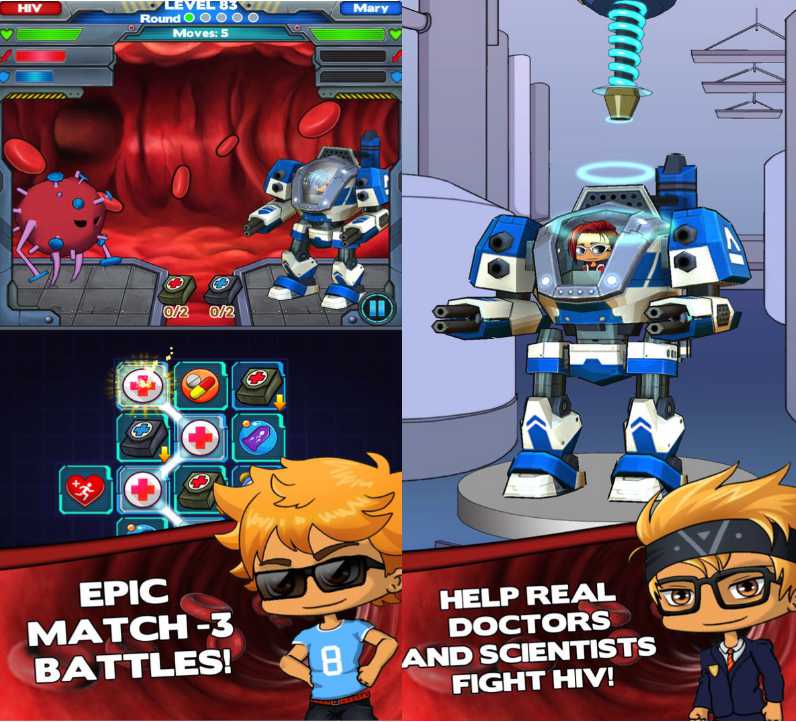 With the gaming app's promising intention, the HIV GET Project is set to present and launch the #BitB worldwide as they are invited by the World Health Organization to the networking zone event "Building Bridges to HIV Prevention and Testing" in Amsterdam on July 23 to 27.  Dr. Baja, himself, will represent the Philippines in the international conference.
Targeting adolescents (aged 10-19) and young adults (aged 20 – 24), #BitB is a gaming app with an uncommon puzzle and turn-based strategy. To acquire more willing users, the app is completely free without in-app purchases and can be downloaded via Google Play and Apple Store.
---
Source: Manila Bulletin