Bacchus Epicerie in Makati Caters to Every Gourmet Need
Bacchus Epicerie inside Power Plant Mall is a spacious retail shop that's copiously occupied by a wide scope of gourmet products, making it an ideal place for people who prefer everything to be readily provided in just one stretch of space.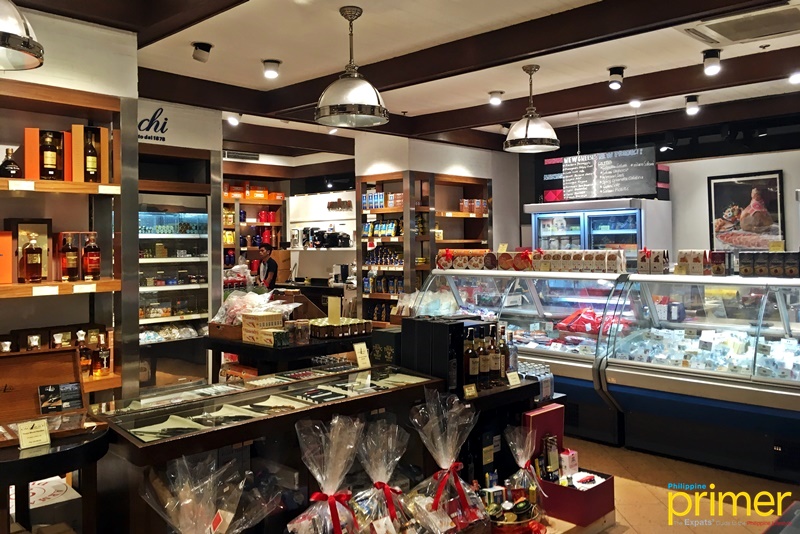 Bacchus Epicerie in Power Plant Mall
Antipasti, coffee, cold cuts, cheese, pasta, wine, and even appliances, you name it—Bacchus most probably has it.
And these products are not just products displayed across the store's expanse, because each of them is a product teeming with the sort of quality that leaves no space for dismay.
For one, Bacchus offers the high-grade Lavazza coffee, which is a best-selling Italian brand.
You can now order the best selling Italian coffee online!Visit our online shop on www.bacchusepicerie.com. We deliver nationwide.
For another, it is house to Japanese Hamachi Kama or the yellowtail collar, and Miyazaki beef.
And notably adding to these are new Golfera products such as Golfetta Salami, Guanciela, Salami Ungherese, and Spicy Spianata Calabra.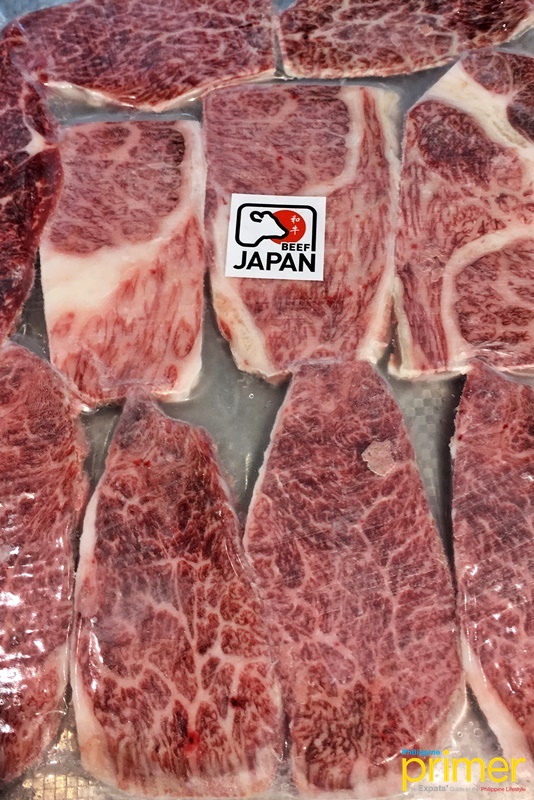 Miyazaki A5 Chuck Ribs Yakiniku Cut (Php 750/110 g)
Their newest selection of cheese products, whereas, includes Rashera Formaggio, Fromageries Poligny Comte, Swiss Emmental, and French Raclete.
Westminster Mild Cheddar is perfect for cheese lovers who enjoy an authentic English cheddar that is full of flavour but…
Wine aficionados would not have to look hard, because Bacchus allots ample space for the top 100 wines of the world—including the Tesseron Cognac that can be traced back to the 19th century.
One of the finest aged cognacs from France @tesseroncognac dates back to the 19th century. Visit our retail shops and…
The best thing about Bacchus might be the fact that they have this blackboard where the delivery dates of their products are written, openly letting everyone know for a better retail shopping experience.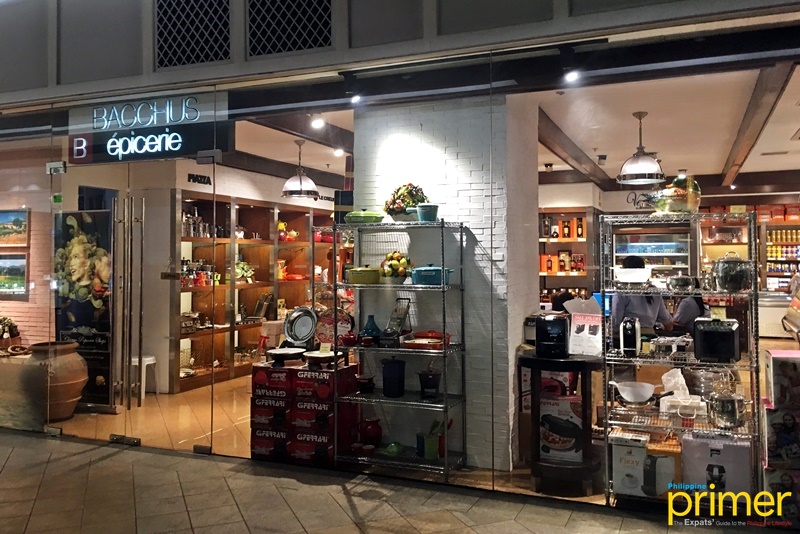 To date, Bacchus Epicerie has outlets in Alabang and Ortigas apart from the one in Makati. They also offer wholesale services, so you know what to do the next time you are in need of bulk orders of the finest products!
Also read: The Market Is a Long-Standing, One-Stop Community Shop in Salcedo Village
Details

Address: R1, Power Plant Mall, Rockwell Dr. cor. Estrella St., Makati City
Business hours: 11 a.m. to 10 p.m. (Mon to Fri); 10 a.m. to 10 p.m. (Sat and Sun)
Contact: 02-8896-0364
Website: bacchusepicerie.com
Facebook: facebook.com/BacchusEpicerie
Instagram: instagram.com/bacchusepicerie