AUB PayMate: Tech that Drives Connections and Income
Cashless transactions are all the rage, and China has taken advantage of this technology. WeChat Pay, in particular, is widely used in China for daily transactions. The Chinese use it to buy food, pay groceries, and just about anything else that used to require cash payment. It's also gone global, with WeChat Pay being accepted as a form of payment in 20 countries including Japan, Thailand, Hong Kong, Australia, South Korea, the U.S., and Europe.
The Philippines isn't far behind. From tap-and-go payments via beep™ to virtual payments via PayMaya, Coins.ph, and (more recently) GCash, people are finding more and more ways to bring less cash with them. The only problem is this: there aren't enough places to use this technology because not many businesses have caught on.
If you might want to check out AUB PayMate. What is AUB PayMate? Check out this handy video to know the basics:
Tourism drives economic growth
It's no secret that tourism is one of our country's main sources of income, and statistics from the Department of Tourism support this. Chinese tourists, in particular, outnumber tourists from other nations except one: Korea.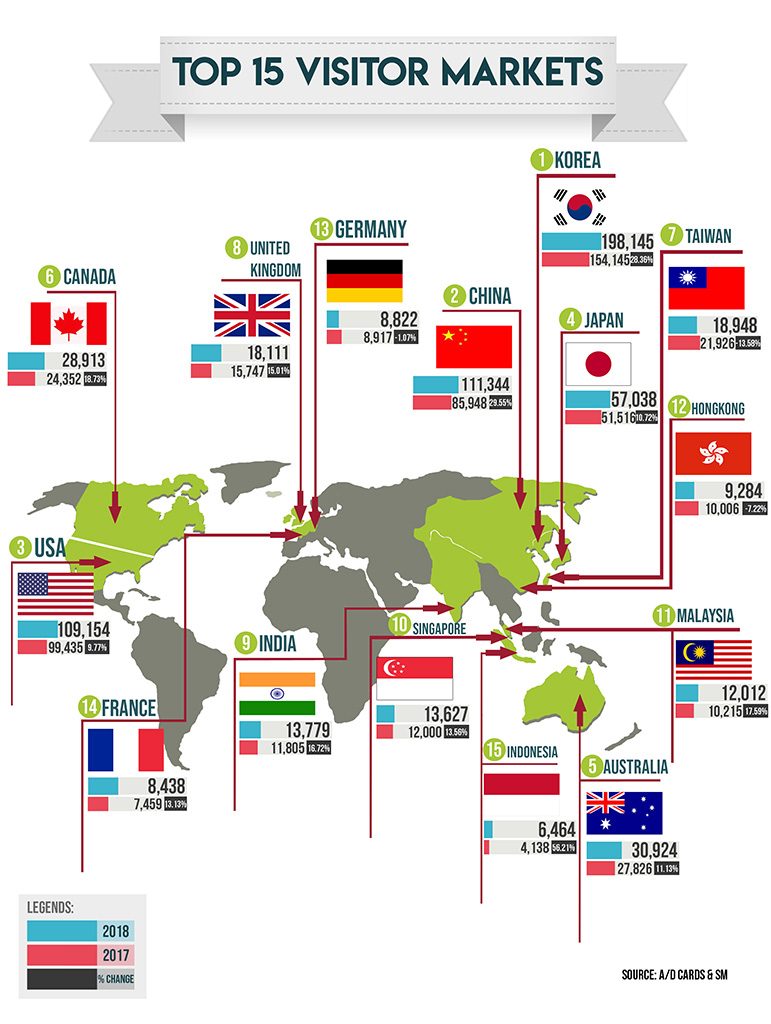 JANUARY 2018 TOURIST ARRIVALS. There were over 100,000 Chinese tourists in the Philippines in January alone./IMAGE Department of Tourism
They also like to spend—a lot. They spent Php 6.24 billion in January alone. That's roughly Php 56,042 for every one of those over 100,000 Chinese tourists (Korean tourists spent Php 56,019 per person in January, in case you're computing).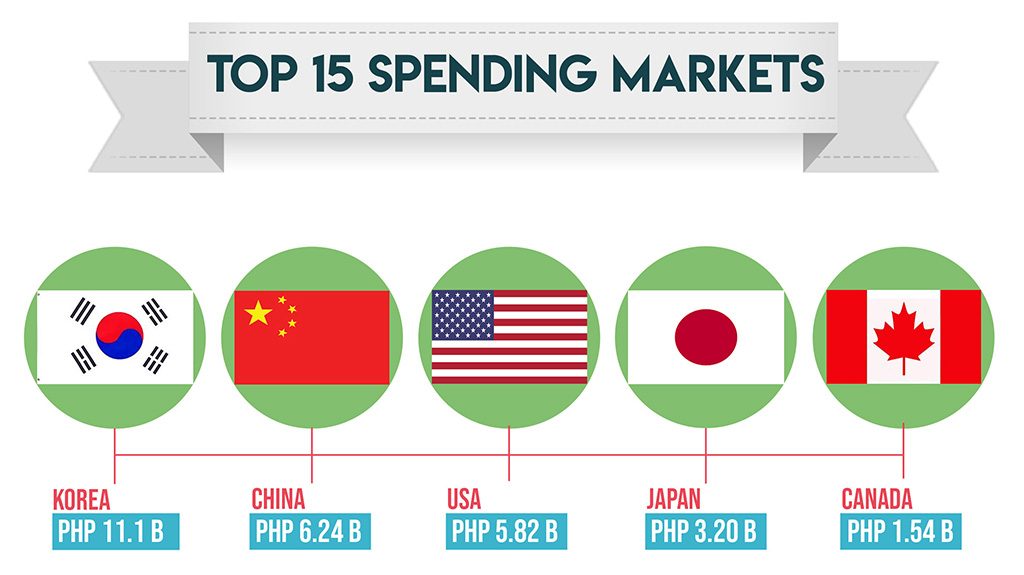 PHP 6.24 BILLION. That's a lot of money from over 100,000 people./IMAGE Department of Tourism
While it's easy for big businesses to take advantage of this, smaller ones (coffee houses, restaurants, on-the-spot tour providers, souvenir shops, etc.) generally can't because they need these tourists to pay them in cash.
How AUB PayMate Can Help
This is where AUB PayMate comes in. It's a safe, simple, and efficient way of accepting WeChat payments from Chinese tourists using QR codes. What sets AUB PayMate apart from other cashless payment methods is that it's (currently) the only app that lets businesses accept WeChat payments. Remember those numbers we mentioned earlier? Well, we can go in a bit further and break them down for you.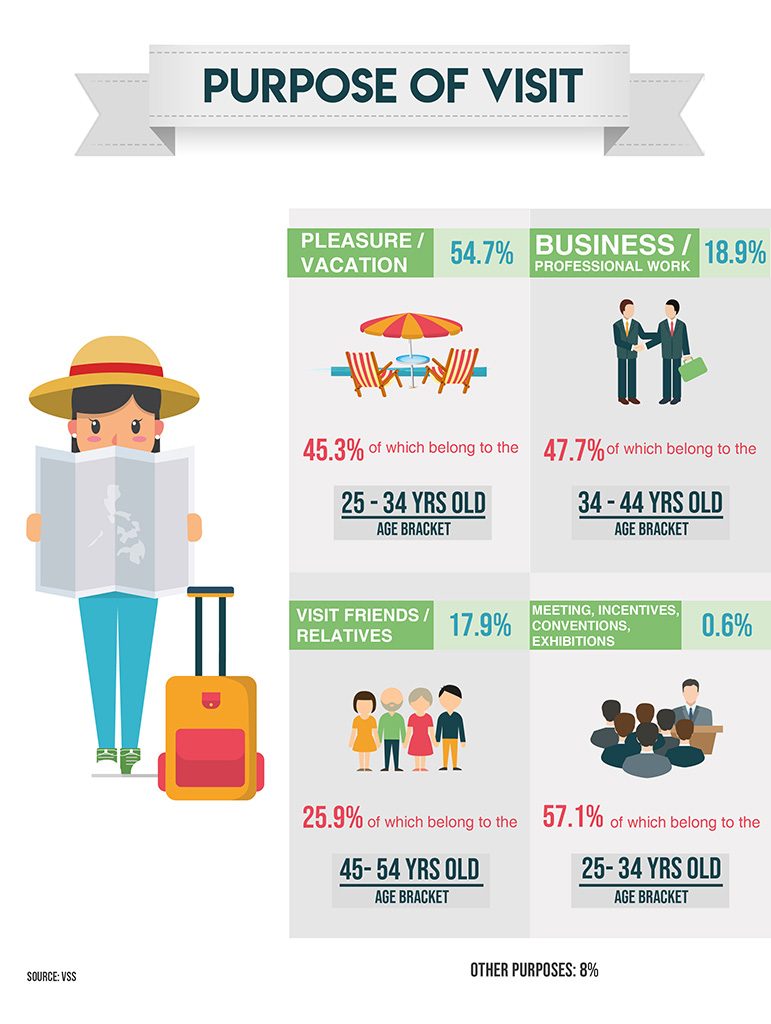 IMAGE Department of Tourism
Imagine at least 100,000 Chinese tourists coming into the country every month. These people spend an average of 8 or 9 days in the country. They're usually young, and, as the graphic shows, are almost always on vacation. This means the "cash" they bring with them (since they're so used to WeChat Pay) is dedicated to hotel stays, food, drinks, souvenirs, and tours.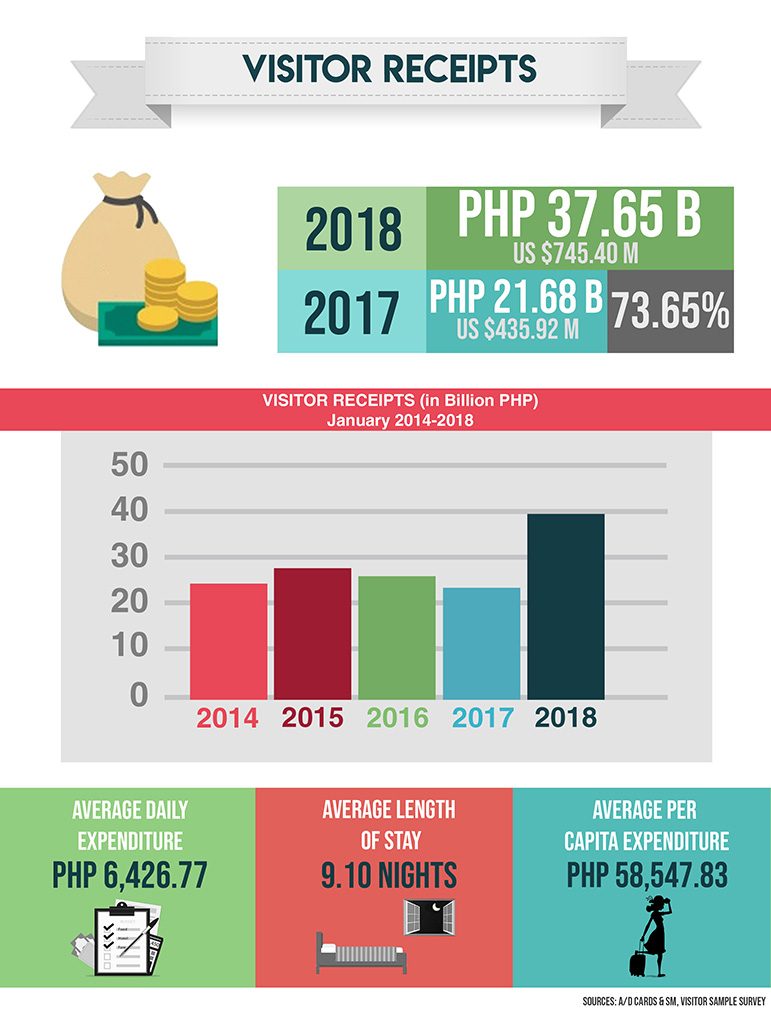 IMAGE Department of Tourism
Take the Php 56,000/Chinese tourist spent on average in January, spread that over the 9 days they'll be in the country, and you have them spending about Php 6,000 every day. That's Php 6,000 that goes into everything we just mentioned, and probably more.
While most people would say "Why not have their Yuan changed to Peso instead of installing an app on our phones?", you have to look at this from their perspective. If you've ever traveled to another country, you know how hard it is to find a money-changer that gives you good rates. You can get rid of this problem with AUB PayMate since the app provides automatic currency conversion. You see the payment made in Peso, and they see it in Yuan.
AUB PayMate also helps businesses like you to keep up with the big boys (malls, department stores, and groceries) because while they enjoy a lot of foot traffic due to their size, you can rest easy knowing that you'll leave a mark with the Chinese community.
If you are interested in signing up for AUB PayMate, just follow these simple steps and prepare for the oncoming rush of Chinese customers:
To know more about AUB PayMate, visit www.aub.com.ph/aubpaymate.
*Tourism data for the infographics from the Department of Tourism were based on tourist arrivals during January 2018.