Arden Classic Inc
Looking for high-end, eco-friendly, and efficient products? Arden Classic brings you high quality furniture and accessories with remarkable designs and premium value.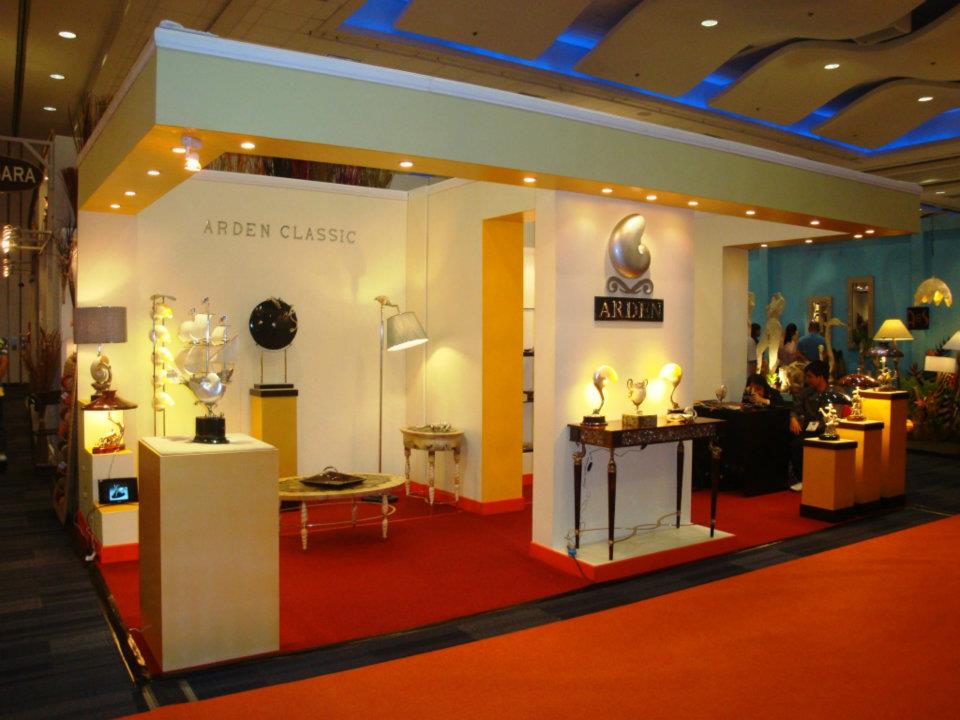 CLASSICAL. Arden Classic Inc participates in Manila Fame International 2012. Photo grabbed from Arden Classic Inc's Facebook page.
This designer and maker of fine furniture built by couples Arden and Jen Siarot in 1997 commits to bring world class designs and aesthetic that embody timeless beauty. The company, recognized with many prestigious awards has reached many big international clients such as Casa Armani and Neiman Marcus to name a few.
The business, which started out to provide miniature furniture is now exporting handcrafted decorations and accessories to many parts of the world. Arden Classic is known for its distinct handmade works that are made from local indigenous materials, adding a touch of Filipino to their products. Some of the materials used for their furniture are abaca fibers, beads, and shells that make a creative combination to construct a timeless and elegant product. Arden Classic creates home decorations, centerpieces, desk sets, and picture frames among others.
Arden Classic's excellent craftsmanship and superior art details combine to create the finest furniture that they produce. Through their continuous excellence in the field of manufacturing, Arden Classic stays on top of the line when it comes to the furniture industry.