All the World's a Stage—and a Handy App to Navigate it All
Festival people, never miss your favorite performances again, whether it's an open mic or a rock concert with the Fête PH app!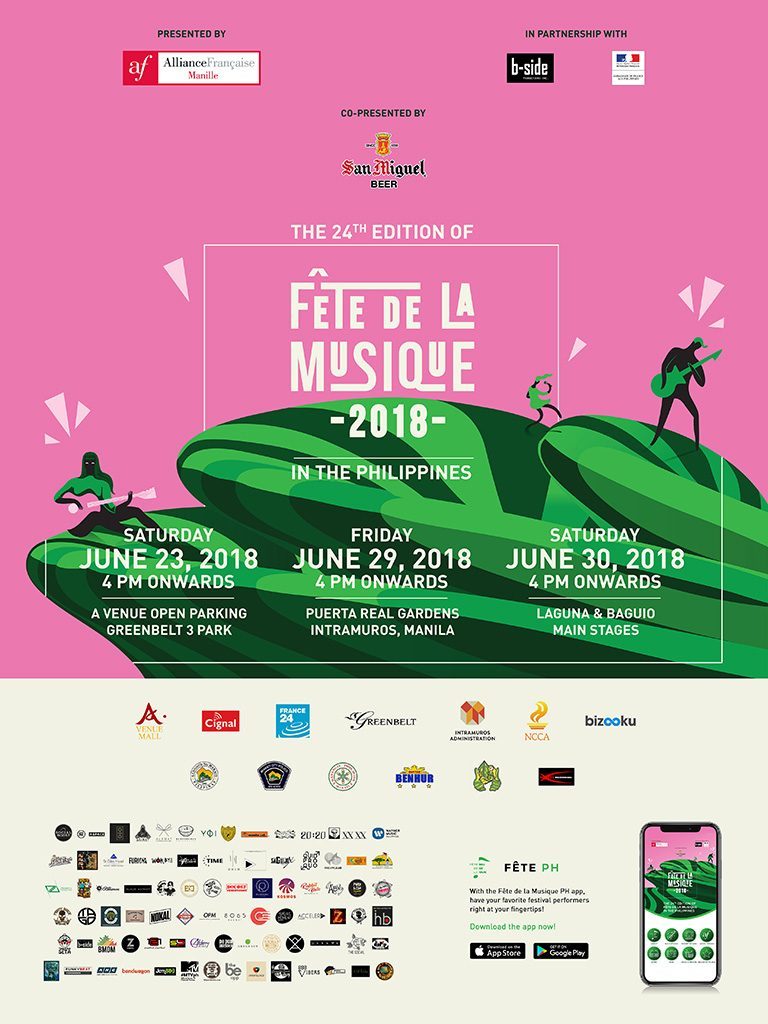 Fête de la Musique or Music Day is a music festival that is celebrated in different countries across the globe. During the festival, concerts and performances are held outdoors and in public spaces. It also covers a wide array of musical genres and art forms such as jazz, hip-hop, classical, and spoken word poetry. In the Philippines, it is considered to be the most recognized French event as it hosts the biggest number of simultaneous concerts.
Last year, Fête saw some 30 stages and 30,000 Filipino music fans. It was a huge success in anyone's book. However, it also made navigating the festival a difficult task. With that in mind, the festival's organizer's teamed up with Bizooku to develop the Fete PH app. The app is home to any relevant information that Fete attendees might need to know about the three-day music fest.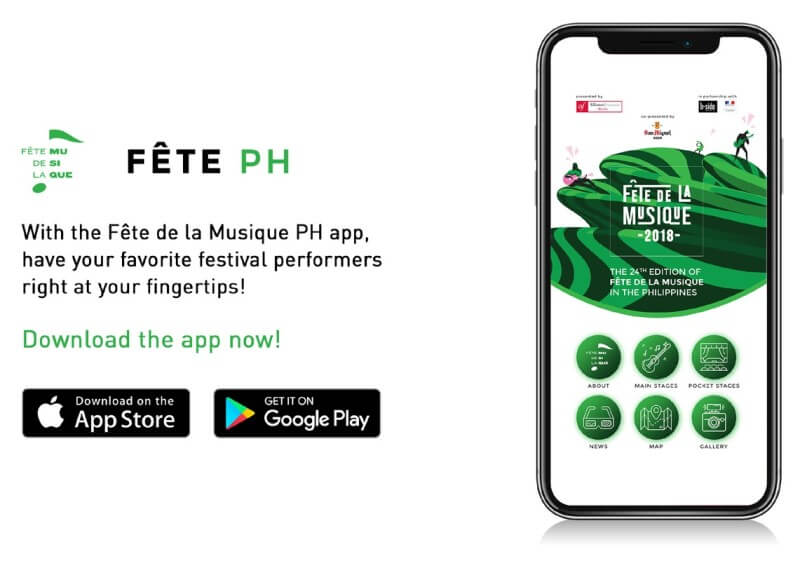 This year, there will be a staggering 39 stages consisting of a few main stages and more than 35 pocket stages scattered in different cities (though most are in Makati). Fête attendees will be relieved to know that they can gather the latest festival info through their smartphones.
Included in the app's features are an outline of the schedule of performances in the main stages and the schedule of events in the pocket stages. Apart from that, it also has a tab with maps, detailed addresses, and contact numbers of all venues for the festival. The app also features food and drink stops as well as posters so attendees don't have to guess which acts are playing where.
The Fête PH app is now available for download at the Google Play Store and App Store.