AIDE App: Digital Clinic Under Your Fingertips
It is now easier to search, choose, and book medical professionals–AIDE is a mobile application that provides health services from the comforts of your home.
AIDE connects patients with doctors, nurses, and other medical professionals for a variety of healthcare services, including medical consultations, nursing care, physical therapy, caregiving, lab extraction and interpretation, and even veterinary care.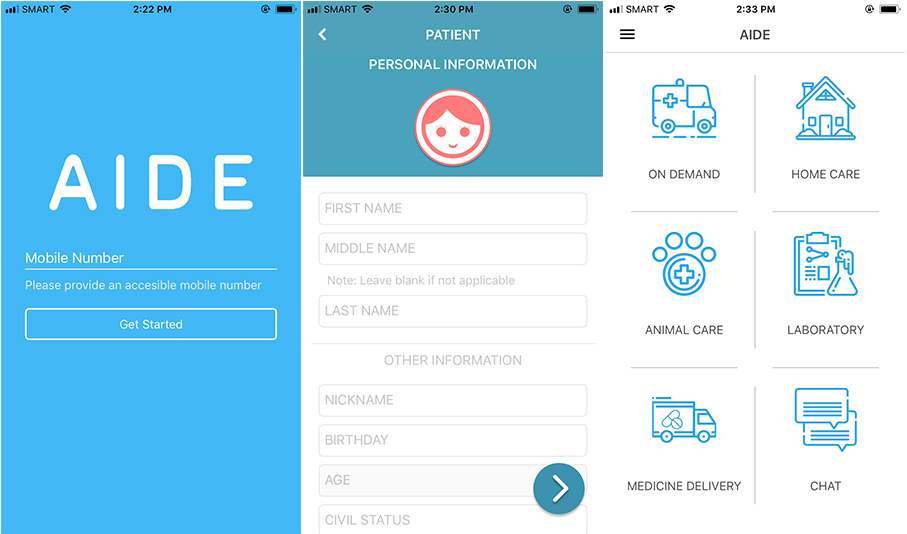 AIDE Services
Patients can use the AIDE platform to book consultations for ailments such as colds, back pain, fever, and abdominal pain. Nursing services are delivered by private duty nurses, caregivers, midwives, or nursing aides who can perform acute care services, such as wound dressing and management, administration of injections or IV medication, or changing of feeding tubes. Other services include physical therapy, vaccines, Glutathione, and alternative medicines.
AIDE also has services for your furry companions, which includes pet vaccinations such as anti-rabies, deworming, and heartworm prevention. Pet grooming is also available and is done at a mobile pet salon, featuring a full grooming package with bath, blow dry, hairstyling, nail clipping, tooth brushing, and flea powder or cologne application.
Laboratory tests are also available such as complete blood count, glucose, iron, pregnancy, parasite, and dengue tests. The lab results may also be sent to doctors for free interpretation.
Further, patients can order medicines online, including over-the-counter and prescription medications.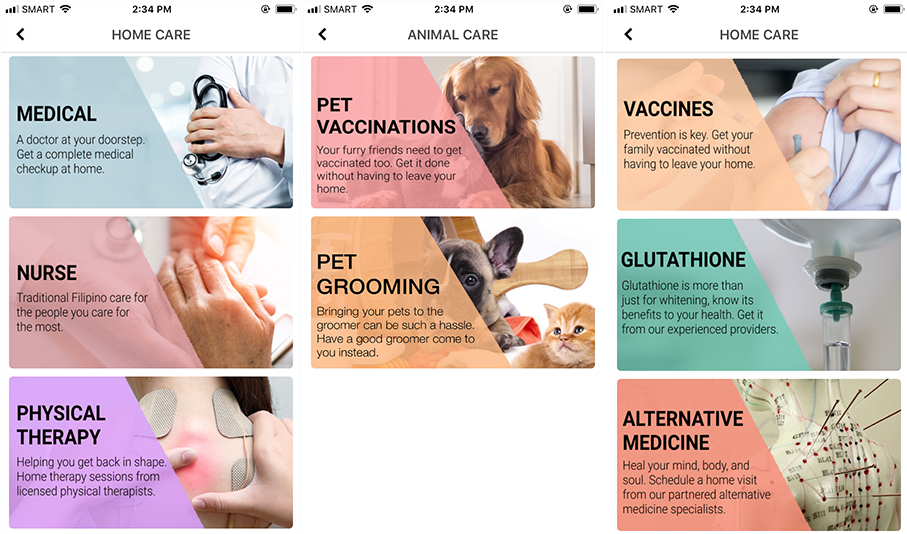 Physicians and Medical Professionals
The doctors and nurses available on the platform are screened thoroughly at the AIDE Head Office in Katipunan, Quezon City. To qualify, the doctors must provide valid documents from the Professional Regulation Commission (PRC), a school diploma, and reliable references. In addition to cross-checking the personal references, a face to face interview is conducted.
There is also a review process wherein patients and medical professionals can give ratings to one another after the service. AIDE ensures that the professional who will go to your house will act responsibly. In the case of malpractice, AIDE will assist with complaints and medical support.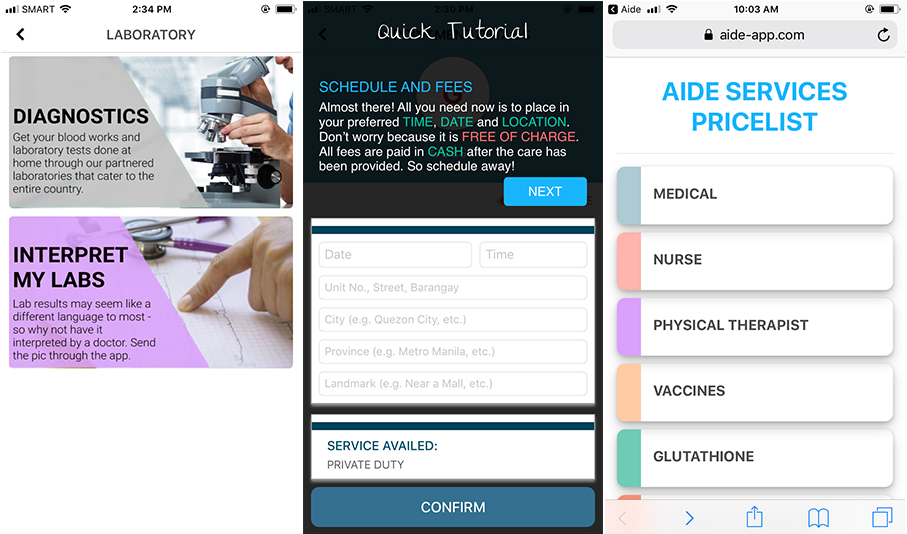 Fees and Payment
On AIDE's navigation bar, there is a Pricelist option that directs the user to the AIDE website information page for the range, averages, and price list for each service. The actual fee will vary for each service, chosen professional, location, and the severity of the case. For the veterinary care, it can depend on the weight, type, and size of the pet.
The professional fee will only be viewed after the booking is made. The user can still cancel and choose another medical professional for the service, but AIDE will include a small booking fee in the final receipt. Patients can pay using credit or debit card or in cash.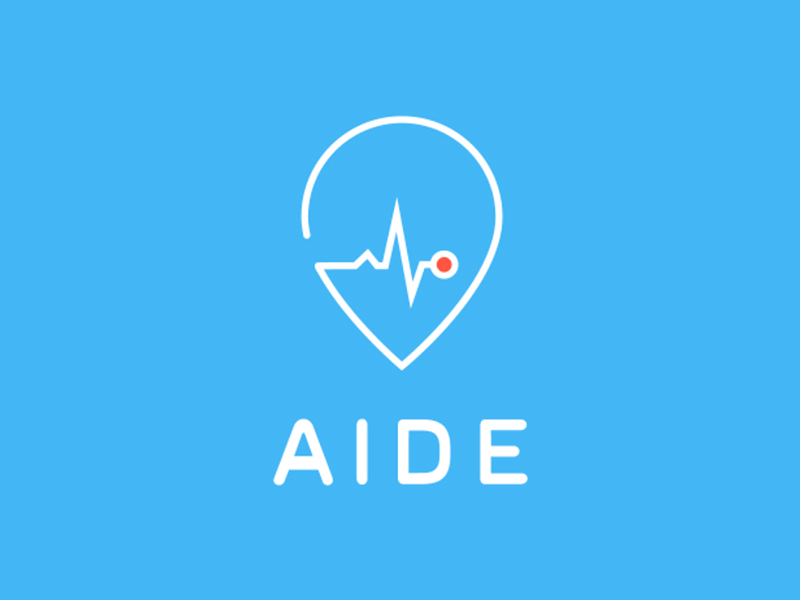 Your digital clinic
AIDE will enable patients to conveniently book healthcare services anytime–just one of the big things that we can thank technology for. As the newest member-company under Ayala Healthcare Holdings, Inc. (AC Health), the owners have also announced a big upgrade coming in 2019, which may include On-Demand service for emergencies.
This innovative, cost-effective application can be downloaded for free on Google Play and App Store.