Able Business Services Offers Secondhand Furniture and Electronics
Are you moving out of your home? Is your company transferring to a new office? Or you simply don't know what to do with all your excess stuff?
Good news, Able Business Services will buy them from you!
This new business venture by Shigeru Watanabe, owner of A. Watanabe Car Services, will help you dispose of unwanted things while earning money at the same time.  
According to Watanabe, he came up with the idea for this business after realizing that there are many companies that move in and out of the Philippines.
"They want to sell. They want to fix. They want to remove their things so we can help [with that]," he said.
He also added that the demand for second-hand things is high in the country since Filipinos are keen on cheap yet good quality finds.
 Able Business Services started last April. They buy second-hand appliances, office furniture, electronics, and cars and car parts, which they store in their facility in Bicutan. Their items range from big ones like office cubicles to smaller ones like wall clocks and calculators.  
Work stations, computer parts, swivel chairs, and file organizers are just some of the items they buy and sell
"Within two days, all are sold out. That's why I think there is a big demand," Watanabe added.
The system for buying and selling is simple. They go to the house or office, check the items that the owner wants to sell then give an estimated price for each. Once a deal is made, they provide the truck to transport it to their facility.
In the warehouse, they make sure to clean and repair everything, if needed. Watanabe then prices the items and sells them. Currently, the most bought items from their warehouse are car parts and computer units.
However, if an individual wants to sell some of their appliances or electronics, they can also visit their office at Comembo, Makati to have the prices checked. 
Watanabe foresees Able Business Services to grow in the coming years due to the demand for cheaper alternatives to furniture, electronics, and car parts, among others.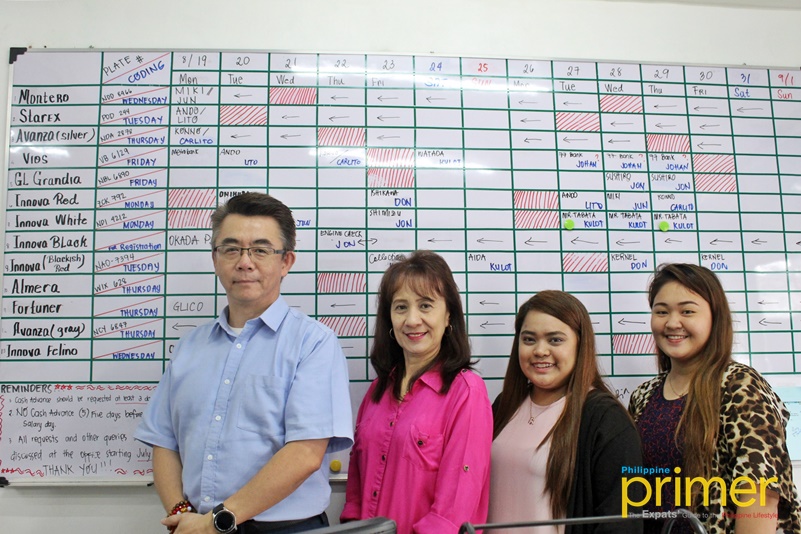 (L-R) Shigeru Watanabe together with his wife Annabelle Watanabe and the staff of Able Business Services
"I can also help those who are starting a new business in the Philippines and don't want to spend so much money [on office supplies and furniture]," he added.
Able Business Services promises its customers fast action, fair price, and honesty when it comes to buying and selling.
Details
Address:  #14-C JP. Rizal Ext. Corner Tanguile St. Comembo, Makati City
Contact number: 0917-712-7310
Email: ablebsph@gmail.com