C&D Domestic Cleaning Provides Professional Cleaning Services
Stuck in your busy lifestyle with no time and energy to clean your home? Fret not!
With just a call away, C&D Domestic Cleaning can rush into your place holding brooms, cleaning materials and what not, aiming to turn your once dusty area into all things bright and beautiful.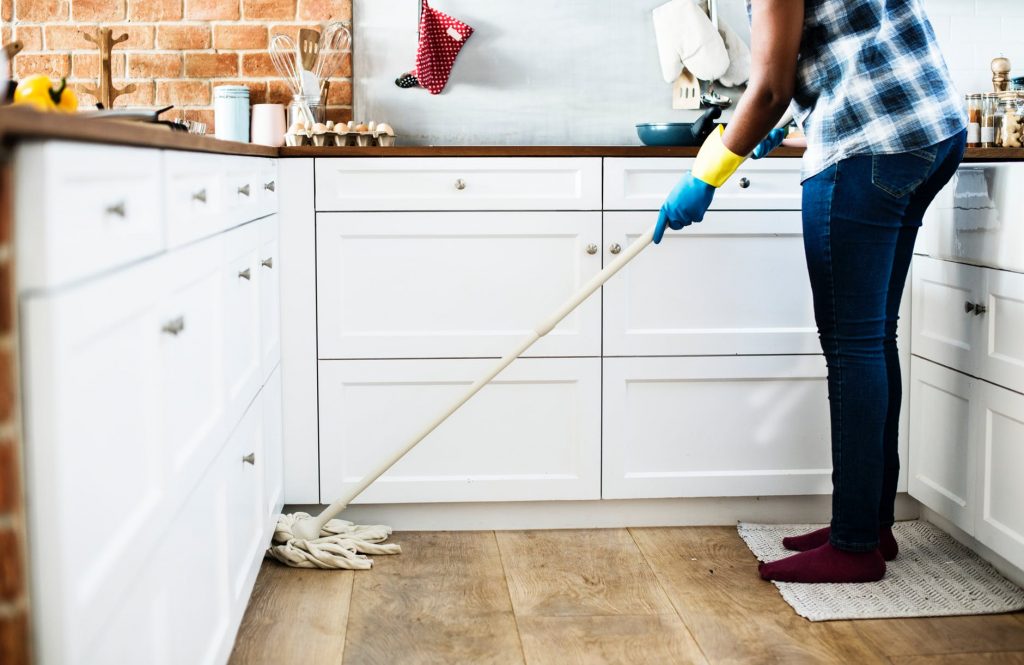 Founded in August 2016, C&D Domestic Cleaning promotes cleanliness by offering several services in the comfort of their customers' home and offices.
From cleaning houses and condo, sweeping floors at commercial and business establishments, and even doing pest control and insect disinfection, C&D Domestic Cleaning can literally handle all the dirty work.
House and Condo Cleaning
Albeit the interior differences in homes and condos, C&D, with its professional and trusted team, brags that their cleaning services are "thorough, consistent, and customized." They also allow their clients to provide a to-do list for a smooth housekeeping.
Their service involves cleaning of pieces of furniture, woodwork, dry wood floors, wash floors, shelves, and baseboards.
They also remove cobwebs from ceiling to walls, wipe picture frames, as well as clean knickknacks, ceiling fans, lamps, ashtrays, wastebaskets, mirrors and windows.
Commercial Cleaning
Want a better business environment in your office? C&D serves professional cleaning services to stores, restaurants, call centers, showrooms, studios, and commercial spaces.
The tasks include the cleaning of rooms, office supplies, pantry, floor carpet, and toilet. Office tables, chairs, windows, and cabinets will also be prioritized.
Pest Control & Insect Disinfection
Of course, it's hard to live in a house or work in an office full of undesirable insects.
Aiming to reduce the risk of illnesses associated with pest infestation, C&D utilizes a "unique biocidal product which quickly reduces disease-causing organisms found in pest waste".
New Home Cleaning
For C&D, it's better to clean one's home before moving in the belongings.
"New construction can leave dust and debris in unexpected places while buying an established home will mean that dirt can lurk in many places," C&D explains.
During the cleaning service, clients might also find some things that need repairment or replacement. The whole cleaning process would give them a good start in their new home.
Wash & Care Service
Without question, the kitchen is one of the grubbiest spots inside a home. D&C spares its clients from doing all the dishwashing efforts.
"By doing the entire process of washing the dishes every time, you can easily avoid playing the 'tower stack' game," C&D says.
Appliance Cleaning
They also assure that all appliances such as refrigerator, microwave, oven toaster, and kettles—even its handles and knobs—will be as clean as new.
Clothes Ironing
To those who don't have the time to iron clothes for a business meeting, C&D has your back. C&D does the delicate process of ironing clothes, with services being charged accordingly.
Japanese Style Organizing
Last but not the least, C&D also promotes the Japanese Style Organizing.
Inspired by Marie Kondo's "Japanese Art of Decluttering and Organizing," C&D helps clients to "get rid of items you don't need in order to surround yourself only with things that bring joy."
The Japanese style of decluttering covers the workplace, clothing, groceries, and storage.
Meanwhile, for customers who want to avail of general home style cleaning service, C&D offers service depending on bedroom sizes and cleaning hours.
The cleaning of Studio/1 Room, which requires one cleaner doing the work for 2 hours, costs Php 900. On the other hand, Php 1,250 for the cleaning of 2 Bedroom (2 hours with 2 cleaners); Php 1,500 for the cleaning of 3 Bedroom (3 hours with 2 cleaners).
For cleaning of townhouses, prices vary depending on the situation, but C&D puts a base price of Php 100 per square meter.
As they urge their customers to improve their living habitats, C&D assures that their cleaners are "experienced, honest, reliable". In fact, they are personally trained by the company.
According to them, all of their cleaners underwent a "strict process of hiring" for they do not want to let 'just anyone' inside their clients' homes and invade their privacy.
To book an appointment with the stewards of cleanliness, you may contact them at 02-2477-628/09664552777/09213636777. For Chinese customers, you may reach them through 09664553111.
For more information, visit their website and follow them on Facebook. C&D Domestic Cleaning is located at Cityland Herrera Tower V.A Rufino St., Makati City. Currently, the service area it covers is Makati, BGC, and Pasay.
---
Source: cdcleanings.com