JobPrimer Provides the Best Job Opportunities for FREE!
Gone are the days when job seekers had to scour columns after columns of job listings in the classified ads and gone are the days when employers had to go through piles of applications on paper.
Thanks to the power of the Internet and development of recruitment websites, job hunting and hiring can now be done in just a few clicks and taps!
But finding the perfect job and the perfect applicant begins with finding the perfect recruitment website.
If you want something that is easily accessible, offers endless possibilities, but is ABSOLUTELY FREE, then JobPrimer might just be what you're looking for!
Visit JobPrimer at jobprimer.com.ph
JobPrimer is a recruitment website launched early this year which allows job seekers to find the best job opportunities in the Philippines and the employers to find the best candidates.
Use it for FREE
After creating an account for FREE, employers can begin listing job openings and job opportunities their companies offer in the country. A section for job seekers is also available where they can create their own accounts and begin looking for job offerings.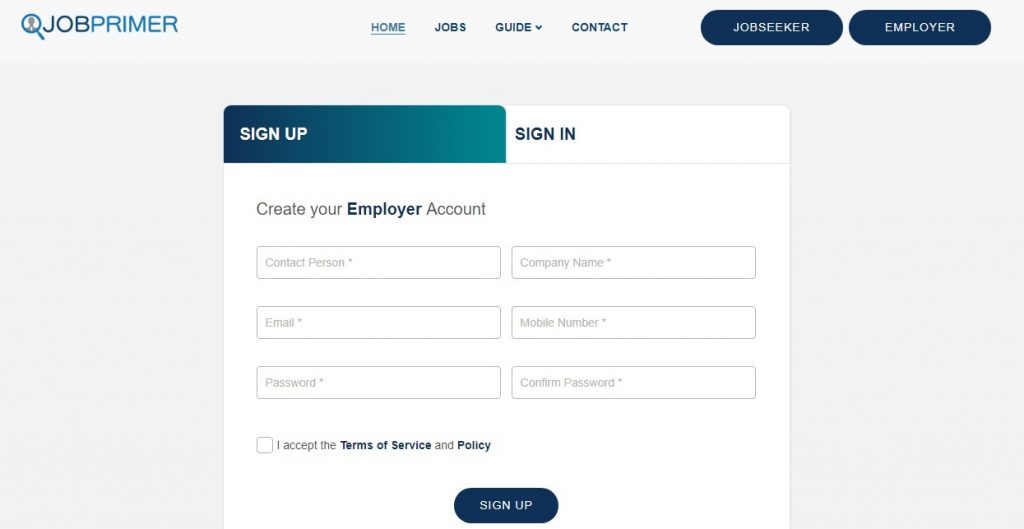 Everything begins with a FREE sign-up!
Browse through the comprehensive job posting page
In a job's posting page, job seekers can find the full description of the job, as well as the qualifications it requires.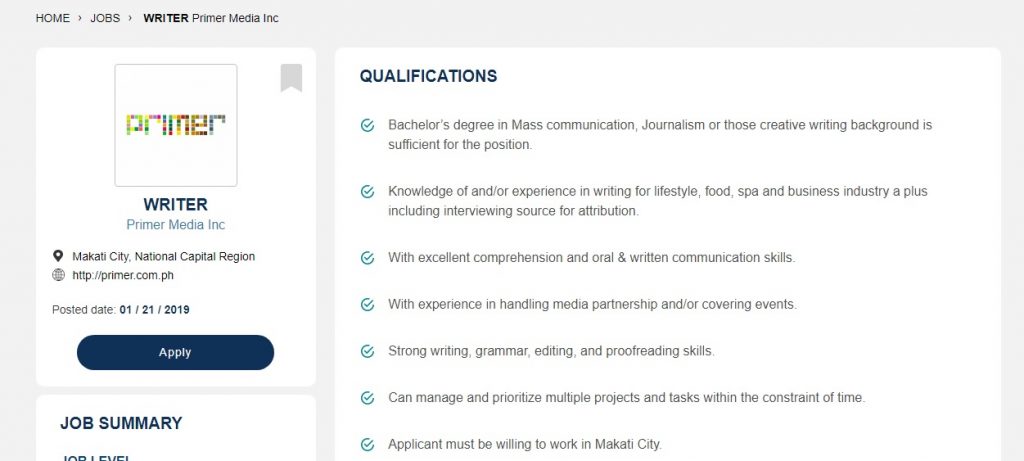 On the side of the page is a job summary column, which specifies the job level, employment type, industry, educational requirement, salary range, and work schedule. Perks and benefits are also listed below the area.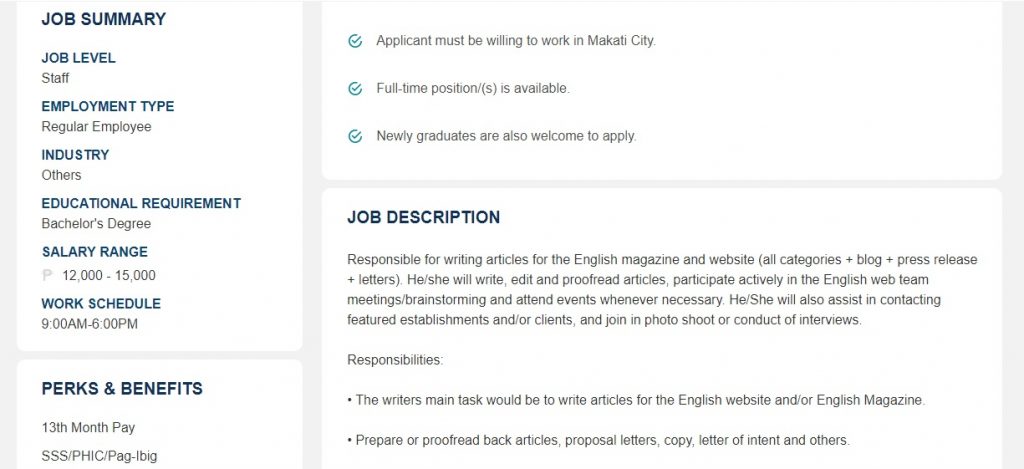 Interested applicants can get to know the company more as at the lower part of the posting is a space meant for a company profile. Employers can further introduce their companies through company photos which can be uploaded on the bottom of the page.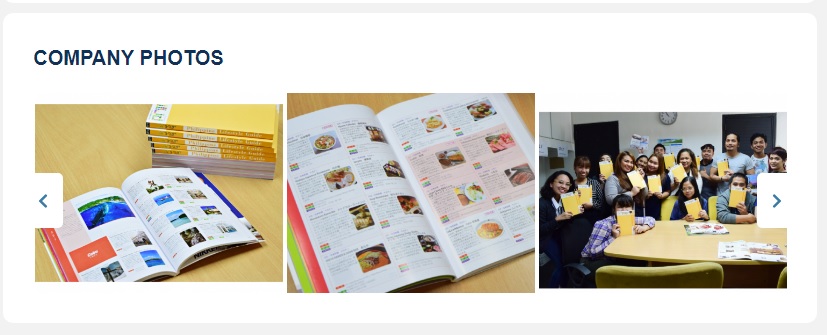 Manages job applications for you
Aside from an avenue to publicly list job availabilities in the Philippines, JobPrimer also makes it easier for employers to manage applications.
Employers can review submitted applications, interact with applicants, and schedule an interview with them through the website.
Customizable profile
The profile page of aspiring applicants is also editable. Applicants can post their contact details including mobile number, address, and e-mail address, so employers can communicate with them directly. Resumes can also be uploaded, as well as a display image.
Opportunities are abound
The best thing about JobPrimer is it doesn't matter whether you're a job hunter or an employer looking for potential employees, you can use JobPrimer for FREE!
Further, JobPrimer operates under Primer Media Inc., a media company geared towards expats residing in the Philippines. This means that job opportunities offered on JobPrimer are not only from local companies but from foreign corporations, as well.
For more information on JobPrimer, visit the website at jobprimer.com.ph. You may also e-mail them at job.info@primer.ph or call them at 02-836-8381. Follow their Facebook page at facebook.com/jobprimerPH.