Metrobank Japan Desk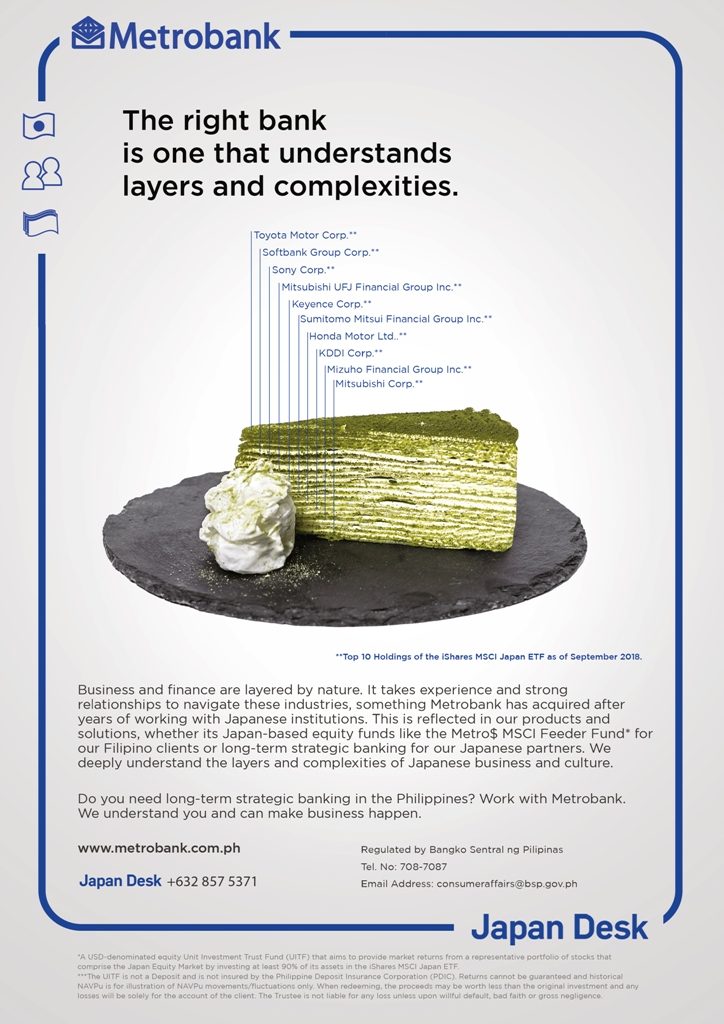 When everything is in order, your business is in good hands.
Even if you are thousands of kilometers away from your business in the Philippines, Metrobank can give you full control of your Philippine corporate accounts. With secure, 24/7 online access to your bank account, you can manage the flow of your funds anywhere you are. As our valued client, you have access to a range of online solutions to help you manage your finances more securely and efficiently.
Corporate Check Writer System to track your payables, write and print checks.
Payroll Solutions to streamline disbursement process of salaries, commissions and advance payments to your employees.
Integrated Payroll service and Tax Direct to pay taxes to the Philippines Bureau of Internal Revenue and remit and transmit monthly contributions to Social Security System
Contact:
Metrobank, Tokyo +813-5281-7242
Metrobank, Osaka +816-6252-1333
Metrobank JapanDesk, Makati 02-898-8732