Ecobricks Transforms Plastic Waste to Building Blocks
Many are turning to sustainable living as of late. They do away with plastic and adopt a paperless lifestyle, but there are still different forms of plastic all around us. A project that started here in the Philippines is making waves all over the world that's tackling this problem one "brick" at a time: The Plastic Solution and Ecobricks.org.
Ecobricks are made by stuffing used recycled plastic bottle containers with dry non-biodegradable materials. The bottles are then used as filler bricks in building systems. These ecobricks have already built schools, houses, and parks. Since plastics have no place in the environment, the move to repurpose them into literal building blocks is a wise solution.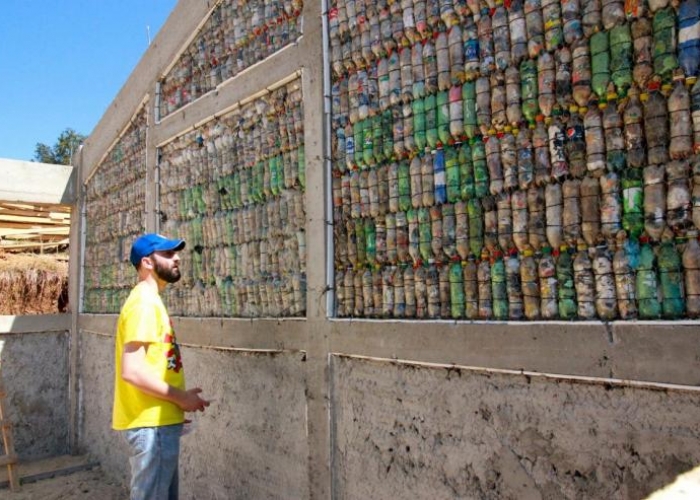 Schools, churches, and homes have already benefitted from ecobricks/IMAGE ecobricks.org
The story started in the Philippines when two different organizations came up with the same idea of stuffing plastic bottles with plastics. Circle Hostel co-founder Ziggie Gonzales was inspired by the idea online and proceeded to launch The Plastic Solution, which is an environmental initiative and a challenge to put trash to good use. Starting with themselves, they have used ecobricks on their hostel chain in Zambales, La Union, and Baler.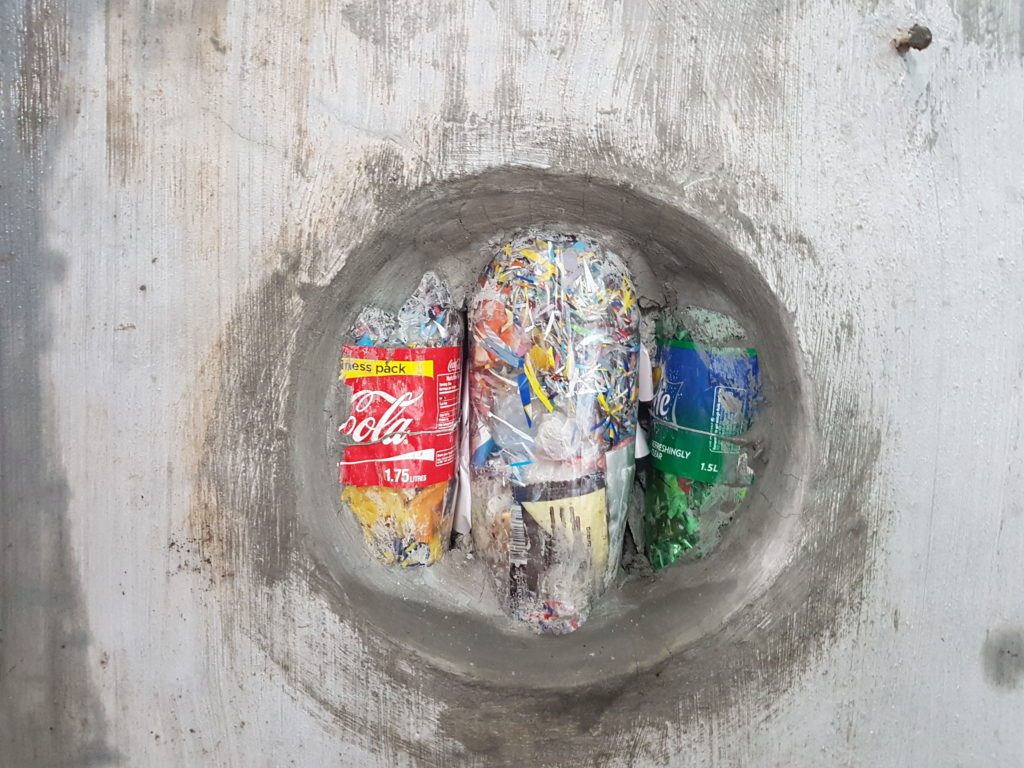 A wall of The Circle Hostel, first in PH to turn to ecobricks as fillers on their walls/IMAGE The Circle Hostel
Also read: A Guide Towards Zero-Waste Lifestyle
In Northern Luzon, from whom Gonzales took inspiration from, is where ecobricks.org was started by founder Russell Maier. Living in the Cordilleras, he witnessed just how much plastic is being dumped in the mountains that spoiled the rivers. Rehashing the idea of stuffing plastic bottles with sand to make bricks, he used plastics instead and found out that there was no difference. If anything, it was even a better brick: reusable and would last forever.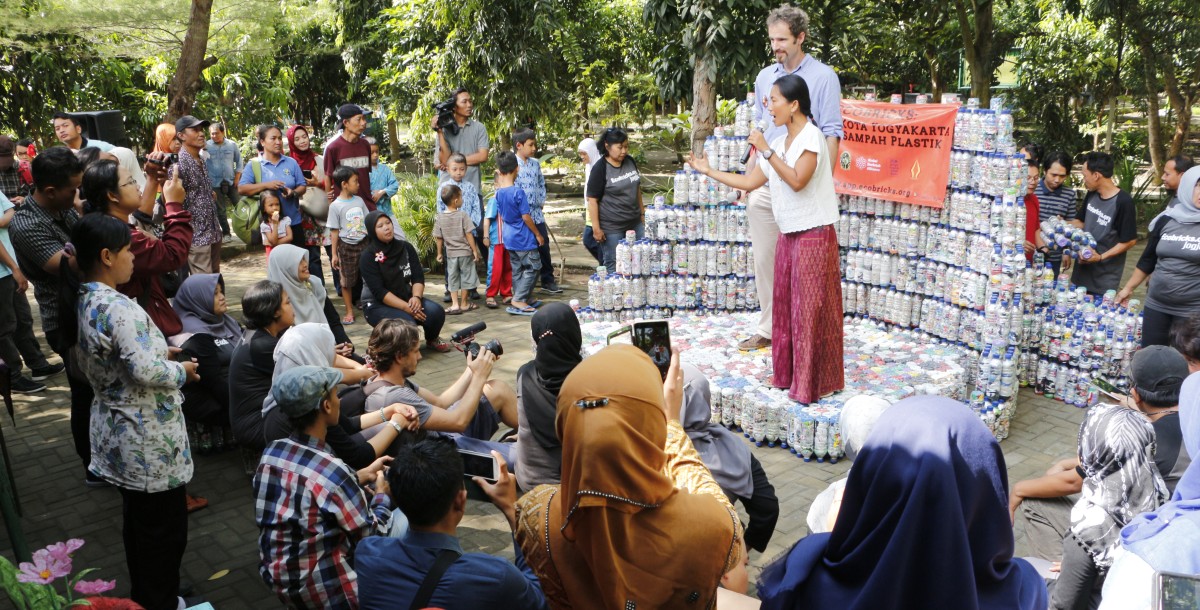 Russell with Ani Himawati in Indonesia/IMAGE from russs.net
To start making an ecobrick, one would need washed and dried plastic wastes, a plastic bottle, scissors, and a stick that can fit through the mouth of the bottle. Cut the soft plastics into bigger pieces and the hard plastics into small pieces. Start with the soft plastic at the bottom and fill with the cut up plastics. Pack the bottle using the stick making sure that it is compact and meets the minimum weight requirement, which is the bottle volume times 0.35.
Ecobrickers can keep their bottles and turn it into something useful at home or drop them off at the many drop-off points around the country/IMAGE from ecobricks.org
Also read: Eco-Friendly Living Tips
After packing your ecobricks, you can bring them to drop-off points available around Manila. For the full list, see this link.
To both lessen your trash and contribute to the community, why not start living with fewer plastics. With your unavoidable plastics, stuff them into a brick and help build the next classroom. The road to a waste-free planet starts with the small things.
Visit ecobricks.org and The Plastic Solution for more details.