Asian Massage: A Promising Spa Franchise for Entrepreneurs
For aspiring and starting business owners, franchising is one of the best ways to get started—to take the great leap into entrepreneurship. The good thing about franchising is that you already have a stable starting ground. Even if you are not exactly knowledgeable about owning and managing a business, you get enough support from experts that can back and hold you up.
If you aim to be successful and at the same time help other people, then you share the same vision as Asian Massage, one of the most established names in the spa and massage industry in the country.
A compassionate and honest business
Asian Massage was established in 2005 with the ultimate vision of helping people, especially those in the less privileged communities. After seeing the working and living conditions of some families in the provinces—they worked extremely hard but never earned enough—the owner founded a business that can help upgrade their lives by training them as therapists and spa personnel. Since then, Asian Massage has been providing job opportunities to those who are eager to learn and eager to provide quality services to clients.
The business has established itself as a top provider of express massage services and home service 24/7. Asian Massage was also the first to give "home service" a more decent meaning—therapists come to homes in white uniforms bearing the Asian Massage logo and nameplates, making them look and act more professionally.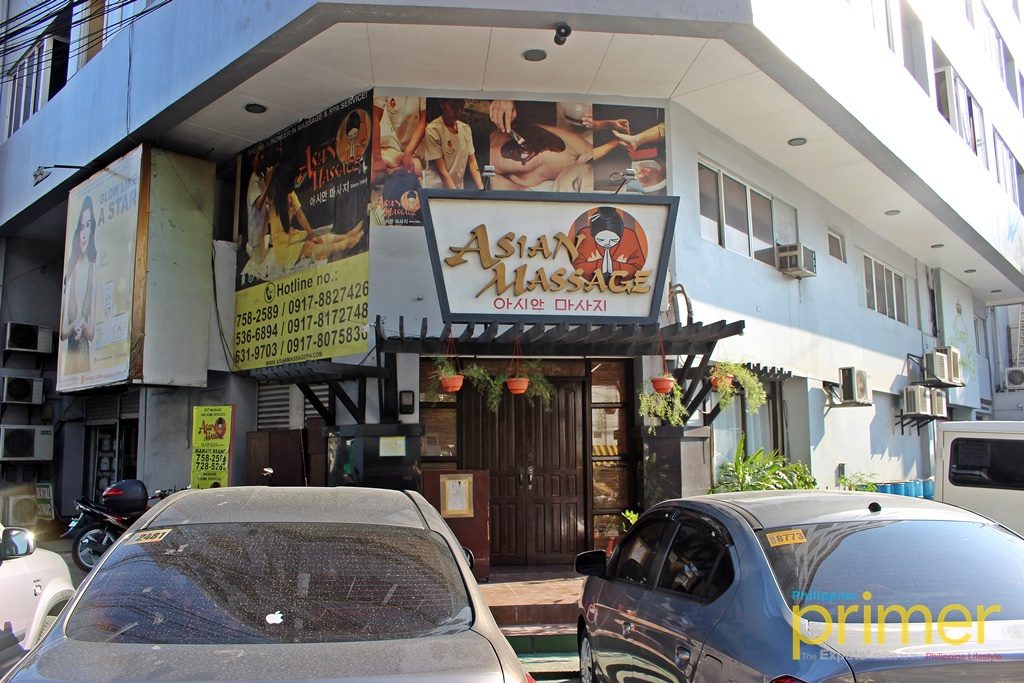 Asian Massage in Pio del Pilar Makati is one of its first branches.
To date, Asian Massage already has 37 branches around the Philippines and counting. They have won numerous awards, recognizing the top-notch quality of services and the business excellence of Asian Massage. One of the latest is the "Outstanding Customer Service Excellence for Authentic Value Massage & Spa Services Provider" award from the Philippine Awards Council in 2016-2017.
Pampering services available 24/7
One of the best-selling services of Asian Massage is the 120-minute Asian Massage Signature, a combination of Swedish, Shiatsu, Thai, and reflexology that can help your body and mind recharge and feel renewed. They have more signature massage therapies that boost customers' spirits, wellbeing, and health. They also offer beauty treatments like facial and body scrub, which can be availed for home service as well.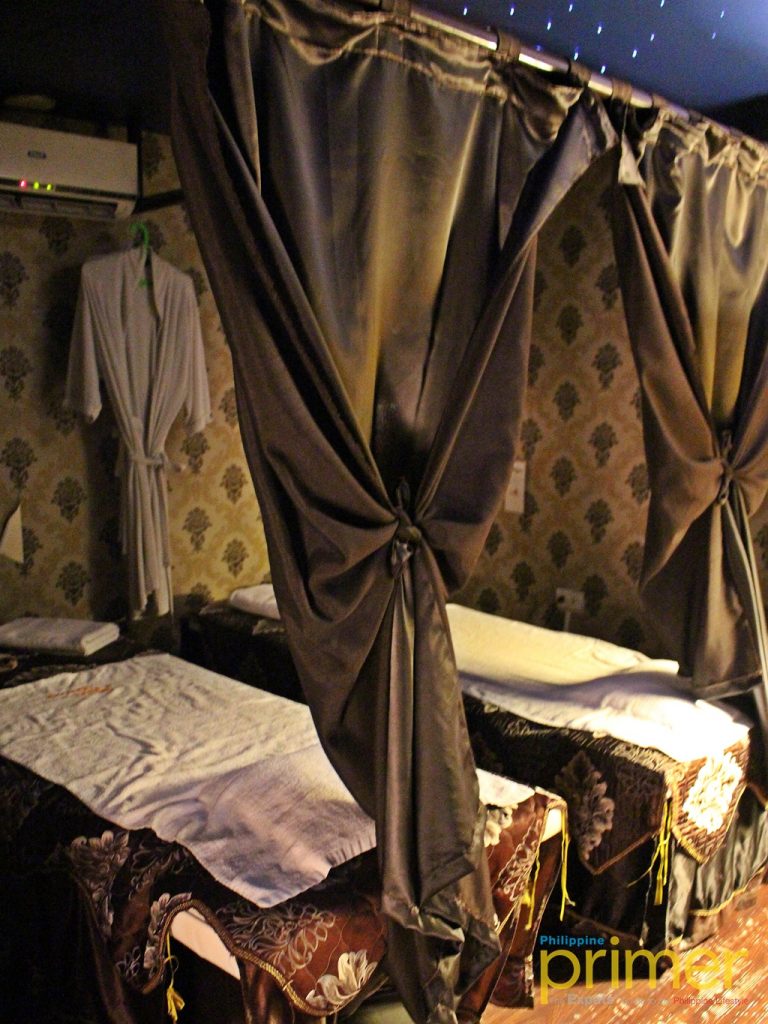 The massage areas are very oriental, inspiring true relaxation and harmony.
Asian Massage uses four kinds of FDA-approved premium massage oils that are their own unique creation. Instead of the conventional mineral oil, they make use of virgin coconut oil for their massage oils. Virgin coconut oil is more skin-friendly and does not contribute to skin aging.
A promising business franchise
The good thing about Asian Massage is that it has already established itself well in the spa industry and is considered as one of the pioneers. It is a very stable business that, so far, has not seen any branch closure due to business failure. As a franchisor, they also have a very strong and consistent support system for franchisees.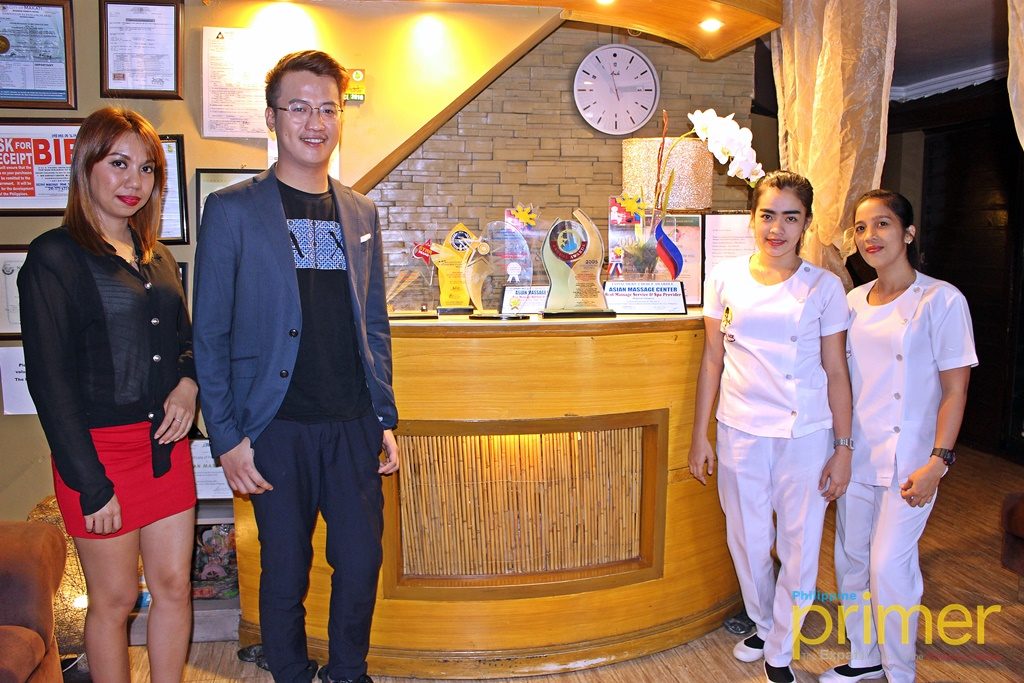 Asian Massage defines itself as a "corporation" owned not only by its business leaders but also by the therapists and staff who keep the business alive.
The franchise fee is only Php350,000 for a five-year term, with a fixed royalty fee of Php5,000 to Php8,000 per month (royalty for the first year is waived).
The franchise has the following inclusions:
· Operational Brand Logo
· Electronic Operational Manual
· Free one (1) month support and hands-on training to therapists and operators
· Four (4) gallons of oil (consisting of 4 Aromatherapy Massage Oil Signature of Asian Massage—Peppermint with Eucalyptus, Floral Lavender, Green Tea, and Rosemary) and one (1) body scrub and one (1) body mud
· Free five (5) bags of Asian Massage and Php50,000 worth of assorted branded products for selling—just choose between Asianskymall Plan A or Plan B.
· Pre-opening assistance
· Architectural design and construction for in-house via classichaus.com
· Operational support from Opening Team
· Continuous support through regular field visits and communication
· Classical Korea, Japanese and Chinese Music. (optional)
· DOH Review Book (optional)
· Marketing materials layout and design
There are more benefits to be gained:
· 97% customer retention rate
· Strong leadership
· Outstanding training and corporate support
· DOH-licensed massage therapists
· FDA-approved products and license to operate
· IPO Trademark of ASIAN MASSAGE
· FILSCAP-licensed music
· Continuous training program
· Legal & HR assistance
· Sales & marketing assistance
· Quality products
· 24/7 business support
· 4-in-1 package of services: massage, spa, salon, branded products
The spa and wellness industry continues to grow in the Philippines, and Asian Massage will keep a guaranteed seat on this upward flight. If you also want to rise and thrive in business, get in touch with Asian Massage to know more about their franchise. Contact them at 0977-8363-543/0917-8125-836 or e-mail them at asianmassagefranchise@gmail.com.
To know more about Asian Massage, visit their website at www.asianmassageph.com.