Business Talk with Eric Dee, President and COO of Foodee Global Concepts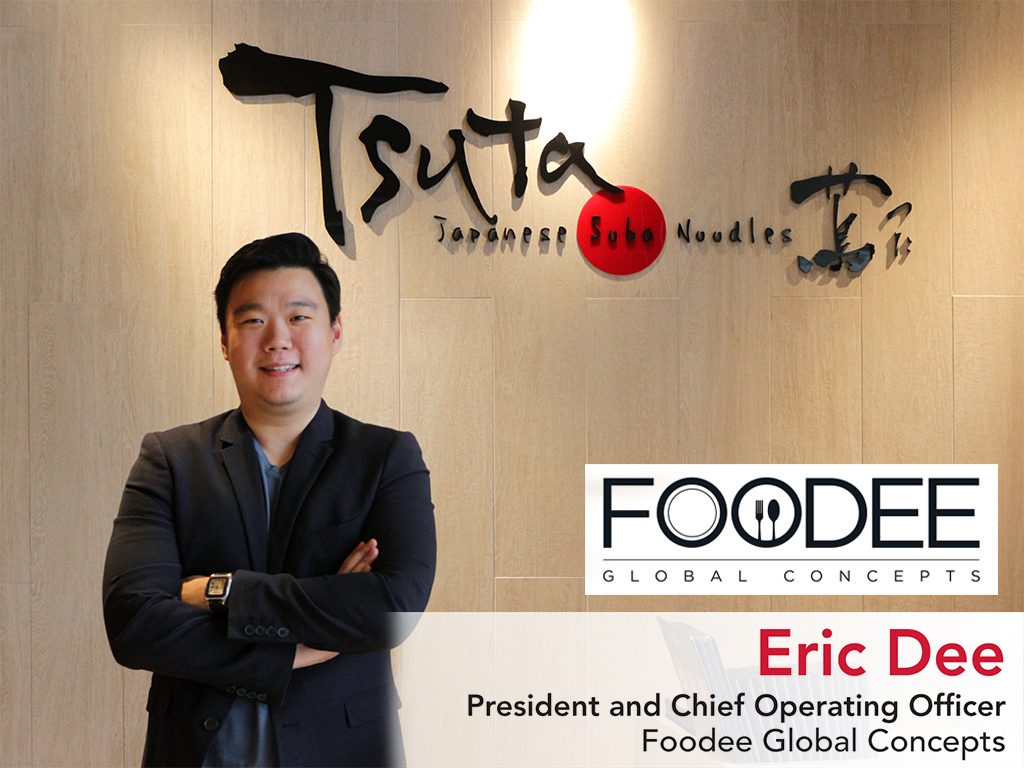 Eric Dee is the President and Chief Operating Officer of Foodee Global Concepts. He manages the day-to-day operations of their different brands: Mesa, Todd English Food Hall, Tim Ho Wan, Sunnie's Cafe, Pound, Hook, Llao Llao, FOO'D (fú-dō) by Davide Oldani, a Michelin-starred Italian restaurant from Milan at Shangri-La, Tsuta, and, more recently, Bench Cafe, a collaboration between the Suyen Corporation and Foodee Global Concepts. They're set to launch two more Michelin-starred restaurants in the country: Hawker Chan and Kam's Roast Goose.
How did you get your start in the food industry?
The business started 30 years ago. My father started with a single store in Pasay Road to what we are today. We started in food courts: Chin's Express, Inihaw Express, and Handaan Grande. We're available in most major food courts nationwide. It still forms a bulk of our business, with about 80 branches scattered across the country.
My father eventually decided to venture into casual dining and opened Krocodile Grill. We also opened Kai in Greenbelt 5, Mangan, and Ebun. Roughly seven years ago, my father and I decided to open Mesa. Mesa is a spin-off of LaMesa Grill sans everything you see in LaMesa's tables and a menu that has more seafood. Today, Mesa has 40 stores with 10 more opening by year-end.
Things got so crazy with the food industry after we opened Todd English and Tim Ho Wan three years ago. Everyone was suddenly into restaurants. It became so trendy to open your own restaurant that retail is now dabbling in the food industry. A recent article on Bench Cafe even said that "the new fashion is food."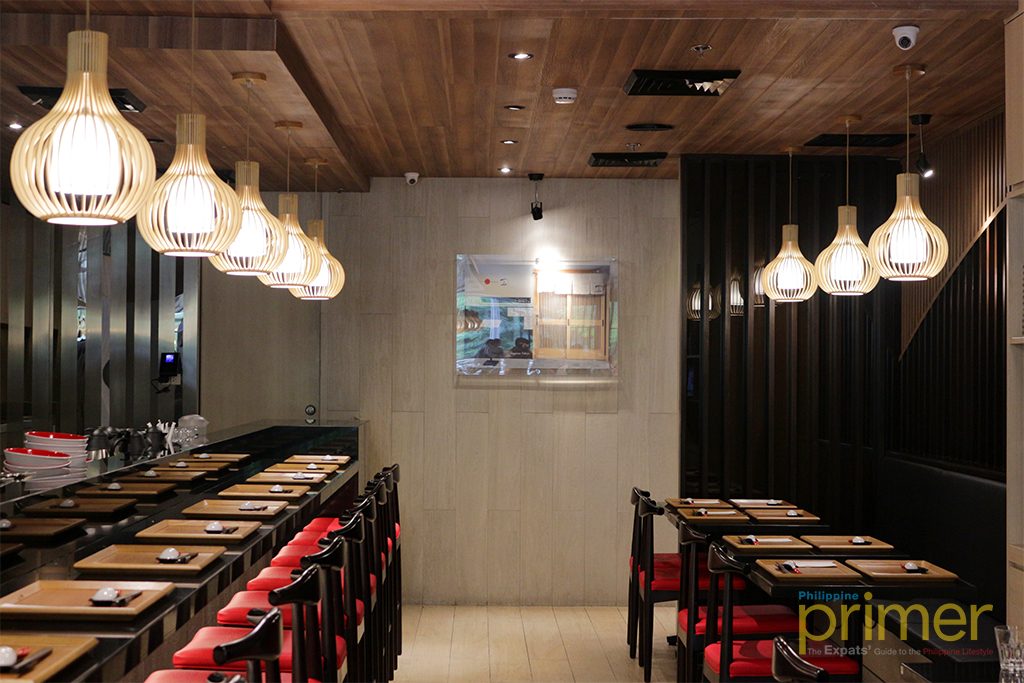 Food is our life at Foodee Global Concepts. We don't consider it as work. We may have some stores that are doing better than the others, but we make sure we're doing well across the board. We rotate people around our restaurants so they can all operate at an optimal level.
From the outside, the restaurant business looks glamorous, but it's hard to make money. You won't make a lot of money from a single-store restaurant. It's when you scale the business that you'll only start making money. There are easier ways to make money than opening a restaurant, like retail.
It's really a tough business. The restaurant industry was in its infancy about five to six years ago. Trendy restaurants would normally fail during those times. Today, it's all about aesthetics. You can get away with a five to eight-million-peso investment five years ago, but now you have to spend at least 10 million. Anything less than that and you're probably not decorating or designing things properly.
At the end of the day, it's the consumer that benefits from all of this. All restaurateurs compete with each other to give you the highest quality food at the most affordable price.
Would you say that bringing in Michelin-starred restaurants sets Foodee Global apart from the rest?
More than award-winning, we define what we do as "affordable luxury." It might sound like a juxtaposition, but our track record has been showing that we've been doing it ever since.
There's Tim Ho Wan, the most reasonable Michelin-starred restaurant in the world, and FOO'D by Davide Oldani, the most reasonably-priced Italian restaurant in all of Europe.
We also have Pound by Todd English, which is still the most affordable when compared to other similar burger places. We focus a lot on aesthetics and design which makes people think they might be paying P1,000 for a meal, but in reality, you're only paying about P250 – P300.
If we benchmark with our competitors, that would be easy, so we benchmark instead on fast food chains. People are used to a 50-peso burger steak, so I have to justify why I'm selling mine for three times the amount.
I can't just say my burgers taste better. The value proposition is "better quality and consistency with a full-service, aesthetically-pleasing brand." That's why we focus a lot on marketing and building a brand.
"Other restaurant groups may want to follow the trend, but we want to set trends more than follow them."
How has FGC fared since its inception? Is there a certain restaurant you're proud of?
We're proud of all of our restaurants. Each of our restaurants has their own unique selling point that would make us want to say they are our favorite. Other restaurant groups may want to follow the trend, but we want to set trends more than follow them. We don't look at what others do; we decide what we want to do and let people follow us.
With a population of roughly 150 million, doing a fine-dining or top-tier concept is not the way to go. It's better if you focus on the emerging area of the middle class and giving them something they can eat every day. The frequency of people eating out has increased to 10 times a week. You have double income homes where parents don't have time to prepare a home-cooked meal so they buy food to-go.
What you have to create is something that you can easily reproduce, something that you won't spend an arm and a leg for even if you go out for a meal three times a week.
What other challenges has FGC faced?
Five years ago, the ber-months (September to December) was the time when restaurants would celebrate because of how much people spend on food, much like retail. Now, it's a thing of the past. Bench wanted us to open Bench Cafe in December, but we told them there is no advantage to opening a restaurant in December. It is not as big of a leap compared to other months of the year, and it's all because of the sheer number of restaurants.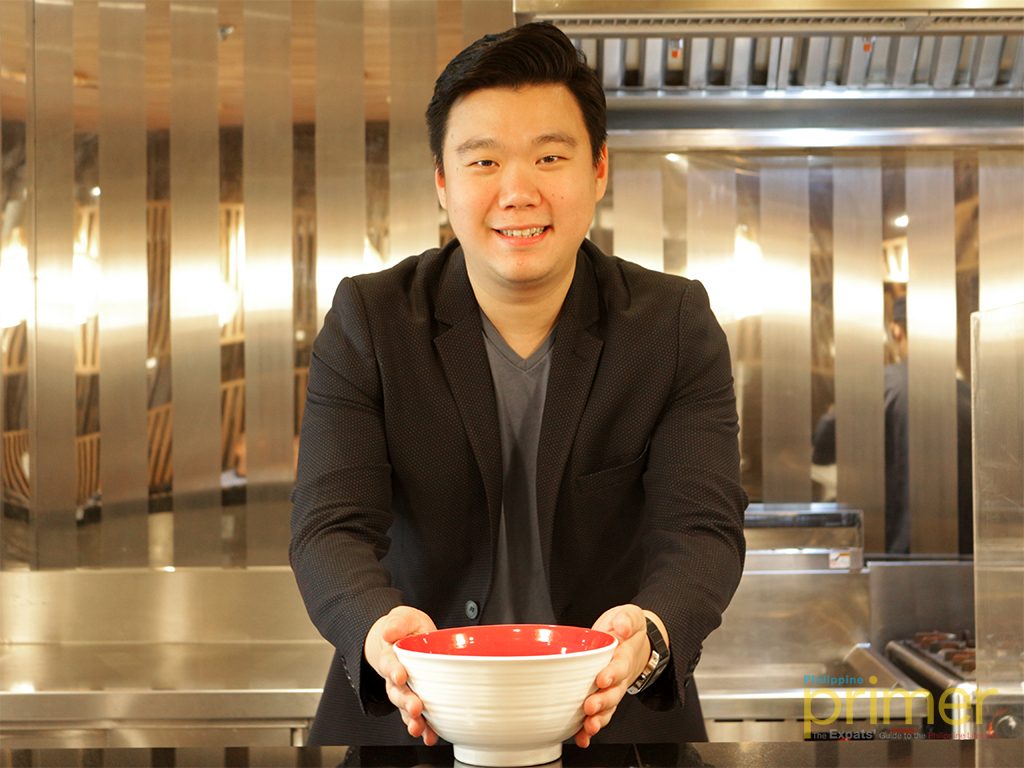 I always tell my staff "If you don't get them at first bit, they won't come back again." Today, there's no incentive to try your restaurant AGAIN if you're not good enough. I personally don't go back to a restaurant I've already eaten at. I have my favorites, but I still prefer to eat at a different restaurant every day.
The industry has also gotten so big that getting the right people is hard. We're competing with the global restaurant industry. The top tier of talents are already working overseas. The best of the second tier talents are all working in casino-hotels. The best we can get are the third-tier talents.
We also find it hard to keep our staff. With how many restaurants there are, it's not hard to find a job elsewhere in a matter of days. If they've been working for me for a while, they'll get hired without a second thought.
What are some of the plans that FGC has for the future?
We're looking into opening more restaurants. We wanted to open 20 restaurants last year and we ended up with 22, so we're looking into opening 30 this year. We're building a 2,000-square-meter food hall called The Food District Signatures located on the ground floor of the new PSE [in BGC].
Last year, I read somewhere that the worst trend of 2017 was food halls because there were no quality food halls that opened up. There are a handful that have good food and are well-curated, and we wanted to take it in that direction. We've hand-picked some of the metro's top operators and are putting in express versions of some of our brands which will be firsts in the country.
Are you planning to partner with other retail brands for concepts?
We're looking to partner up with some of the food bloggers to curate areas for us. There's going to be dried goods areas and special areas dedicated to a certain food blogger.
How would you describe the way you manage FGC?
I try to manage Foodee Global, but we have so much happening on a daily basis that all I can do is build a team. It took us seven years to build a team that will lead Mesa. Our other brands feel like startups, and we're still at that stage of figuring out how to scale our younger brands.
As someone who's very hands-on with their work, it's hard for me to let go of something. It's hard for me to tell someone to do something I've been doing for a long time since I like doing things a certain way. For us, it's more about guiding them on how to do it.
We treat each other like family but we still operate like a corporation. We don't go through so much hierarchy because your response rate has to be incredibly fast. We can react to things as quickly as possible because of that. Through our experiences with the restaurant business, we can solve things on the spot.
"The state of mind that family is everything, they are not everything. They are the ONLY thing that matters."
Who are some of the people you look up to?
My father is well-respected in the industry. My goal is to be as good as him if not better.I worked directly with my father and grew up with him. I know how he runs things so it was a bit easier, but to pass that on to my son will not be as easy.
Because we're a family-run company, everything is owned by the family. Training is very important, and a lot of it is attributed to the strength of the family. We always go back to how strong our family ties are.
What has made the most impact on your role as Foodee Global apart from being treated as a family-run business?
I like to think that I brought in more of the international brands. I'm a fan of all these international chefs. I spend more time watching the Food Channel more than the local news.
Todd English was sort of an idol of mine at one point and now I have Michelin-starred chefs on speed dial. It's something that I really love. I don't consider what I'm doing as work and I feel comfortable being in a restaurant. I like the creation process, running a restaurant, and food in general.
We may be bringing in brands from overseas, but we're also looking to bring our own brands abroad. Mesa will open in the United States sometime this year. We're still on the hunt for brands that would suit the local market.
I feel our forte is giving value to our brands. When people come into our restaurants, they're willing to spend the same amount in places that may give them less value.
Can you describe a typical day of work at Foodee Global Concepts?
I do "office work" on Mondays, Wednesdays, and Fridays. I have an office, but I tend to make our outlets my office. I'll hold meetings on a Monday, Wednesday, and Friday for marketing and operations of different brands. Tuesdays, Thursdays, and Saturdays are normally job site visits.
---
This also appears in Volume 25 of Philippine Primer English Magazine.